A Free Kids Clothing Checklist For Fall And Winter
Introduction
Fall is around the corner which means there will be again a shift in your wardrobe. Stashing away all your spring and summer clothes and bringing out the bags with warm clothes. This is the process that you have been following all your life right? But what if you need to check whether you kids have all the important clothes to keep them safe from the colder season or not? Firstly, do you know that custom clothing is something that has been evolving over time and changing the way people wear clothes. And this is not only true for young people but adults and old people as well. And the second thing; do you have a checklist for your kid at all? 
If you are clueless then don't be stressed because it is not only you but a lot of newly made parents who do not have the idea. And we help them out with a checklist that determines the same. Also, we have some additional help in which we suggest what you should buy and other stuff. So, here we present to you a bucket list or a checklist that you should have for your "kid's clothing" for the upcoming fall and winter. Maybe for the future too!
Okay, so let's start with the topwear as it should already be on your clothing checklist for kids right? One of the most important outfits that you should buy well in advance is a long-sleeved sweatshirt. You can put some regular clothes on and then use these sweatshirts on the top. It not only keeps them warm but also gives them comfort. A fleece jacket is another similar item that you can replace with sweatshirts. It is one amazing outfit to keep your child stylish and warm at the same time. 
A windproof and waterproof jacket
Unpredictable rains will not only drench your children while playing outside but also make them a bit uncomfortable. When wet clothes stick to the body it annoys kids and you would not want them to get annoyed. For keeping such situations at bay, we suggest that you should put a waterproof or a windproof jacket in your checklist. There are multiple manufacturers who create one outfit that has both these qualities. It might cost you a bit but would be worth every penny.
It is not only the upper body that gets drenched during rain but even the bottom wear can make things uncomfortable. To protect your baby from catching cold after getting wet, help them enjoy rain at their best, go out in the rain to explore the weather, or anything else-waterproof pants would turn out to be a wonderful purchase for you. Several manufacturers in today's world create custom clothes for kids and that includes waterproof pants as well.
We live in a world that has evolved and developed immensely even in the fashion industry. It might surprise you a bit but the children's wear section has immensely evolved as well. Which is why you will get multiple boots and shoes for young children. Not only that, there are segments in which manufacturers have introduced waterproof shoes for kids. Yet again this will not only help your child to stay away from soaking their feet but also isolate them during colder days. 
Okay so this is no brainer right? Having warm socks is something that you might have already put in your bucket list or checklist. But if there are any reasons that you haven't, we suggest that you go for it. Also when it comes to warm socks you have to keep in mind the versatility and multiple use of the socks. For example, you will have to buy slimmer and warmer socks for wearing in their shoes. On the other hand, you will also have to get some socks for home wear. Which means thicker socks that your child is going to wear when they are at home. Because at home kids prefer walking bare feet. 
Call it innerwear, body warmers, inner lining, or whatever you wish to. But with this we want to suggest that you get some warmers that are worn by people under their shirts or outfits. For kids it is not only the upperwear but also the bottom wear that matters. They can catch a cold by any exposed part of the body. So you need to keep them warm from head to toe. While buying innerwear we would suggest that you go for good brands because they have mastered the art of making warm clothes by keeping them as thin as possible. This will not buff up your kid unnecessarily.
Didn't we tell you that your children need to be protected from head to toe? So that means you will have to spend on headgears as well. Why? Because this will keep your child away from catching cold from the head. If you have a young child, it becomes so much more important to prevent them from catching a cold. This will warm their heads and ears, so make sure that you get something that covers both these things. On the other hand, you can also try getting something that can be tied on the chin. It will cover the complete face and we also suggest that you too get something like this for yourself. Actually, to make your child wear such caps you will have to motivate them this way.
If you live in a place that gets snow or extra cold then it will be a mandate to have gloves for you kids. Motivate them to keep wearing it and stay away from snow. You can surely let them enjoy it for some time but don't miss out on the gloves at any cost. Put it in your bucket list so that you can cover the hands of your children. 
This is an exception that is only for those who live in a place that receives snowfall. A snowsuit is a wonderful problem solver that has topwear and bottom wear attached to each other. It is like a one-piece suit that's easier to wear and comfortable. And not to forget warm enough. But it is not warm enough to wear alone. Make sure your child has worn enough warm clothes already. You can also use a hoodie under a snow suit so that your child stays protected. 
You must have already seen that kids nowadays have become so much centric to the new-age trends. They are more attracted towards the upcoming or popular fashion that is available in the market. If you are looking for something to improvise on their overall look, try getting a cute kid's muffler. Yes, you heard that right! There are manufacturers who have designed and created mufflers of this kind. Even your kids can flaunt their taste and give away some amazing fashion statements. Don't you think so? Try getting some mufflers for them. Try some printed, colorful, or any other type of mufflers that your kid might like.
Conclusion
We believe this blog would have helped you right in all the ways (maybe most ways if not all). This is not only a checklist but one way to ensure that your child is completely protected during cold and that they have all the necessary items. So, we strongly suggest that you can make the additions according to your need or desires but do not compromise with what we have mentioned. And if you are clueless, where to go for custom children clothes, then there are many online manufacturers who can deliver top-notch products at your doorsteps.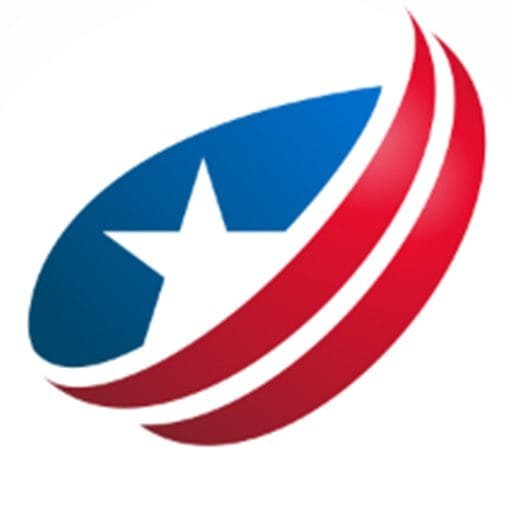 Odyssey has been the lead content writer and content marketer. He has vast experience in the field of writing. His SEO strategies help businesses to gain maximum traffic and success.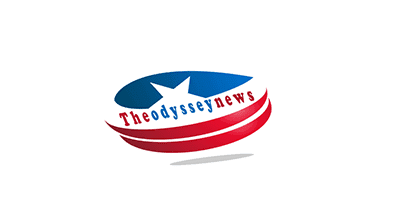 The Inhumane Story of Barbora Škrlová | The True Story of the Movie Orphan
On May 7th, 2007, in a village known as Kurim, which is in the Czech Republic, a man is setting up his baby monitor — it's one of the monitors that has video in addition to sound. I have two children of my own and when they were babies I was always too afraid to get the one with video because I was terrified of what I might see on it. I don't know, maybe a shadowy figure maybe a ghost, but definitely not what this man was about to see on his.
When he turned the video monitor on, he expected it to show him his baby sleeping soundly in their crib. However, what he saw instead shocked and horrified him. On the video screen, he saw a little boy who appeared to be in a crib or cage. He was naked and had his hands tied behind his back. From the corner of the screen, he could see a person's hands reach in between the bars and feed the child something. For whatever reason, his baby monitor was picking up a signal from another monitor in his neighborhood. And it was very clear whatever was happening on the tiny screen was very wrong, so he immediately called the police.
Once the police arrived, they immediately began going door to door to the houses nearby, asking neighbors if they could look inside their homes. Every home that they went to agreed to let them search — until they arrived at the home of Klara and Katerina Mauerova, who lived just next door. The women initially let the police into the entrance of their home to have a quick peek, but when the police officer asked if they could search the basement, which appeared to be locked from the outside, the women refused. So — the police forcibly broke down the door and what they found was unbelievable.
There were two little boys, Ondrej, who was 8, and Jakub, 10. They were Klara's young sons, tied up on the basement floor. They were dirty, naked, and lying in their own feces. They had clearly been starved as they were very small for their ages. There were also signs of physical abuse — cigarette burns on their skin, belt marks from being whipped, and other scars from horrific torture — things that we will get into a little further into our story.
Police arrested Klara, the mother of the boys, and her sister Katerina. Little Ondrej and Jakub were rescued from the terrible conditions of the home — along with a 12-year-old girl living in the house who identified herself as Anicka. According to Anicka, who appeared to be in perfect condition, healthy, and safe when compared to the boys, she was their adopted sister. It was clear that whatever torture was being done to the little boys was not being done to Anicka for some reason, but either way — with Klara and Katerina now under arrest for child abuse, she would go with the boys to a new home.
It wasn't long living at the new home before Anicka fled, and very disturbing details began to emerge regarding her true identity. Anicka was not a 12-year-old little girl after all — she was in fact a 33-year-old woman named Barbora Skrlova. And she had tricked sisters Klara and Katerina into caring for her and manipulated them into doing some seriously disgusting and twisted things.
Let's pause here and back it up a bit to how Anicka — or rather Barbora, came into the lives of Klara and Katerina, who believed her to be a sick young child and wound up adopting her.
Growing up, there were signs that sisters Klara and Katerina may have had mental issues, including schizophrenia that caused them to believe things that simply were not true, for example, they would often tell people that they were conceived and put on the earth to fulfill a mission from God. While the women didn't get the medical help or treatment that they required, they did continue to try to live fairly normal lives, with Klara even going off to university. This is where she would meet her husband, who was much older than her — and together they would have their two sons, Jakub and Ondrej. The marriage didn't last very long though — Klara's husband had a difficult time dealing with her outbursts that were caused by her mental illness, so one day he walked out on his family and never looked back.
Which in itself is really messed up. He had two little boys that he should have tried to protect, however, he just left them behind with his mentally ill wife. It appears that Klara really tried to be a good mother for the first few years. They had a happy home life, full of fun and laughter. The boys were well taken care of. They would celebrate birthdays and enjoy family outings together — everything seemed to be going well. Then Klara decided to invite her sister Katerina to move in with her — after all, she was lonely living by herself and her boys, plus Katerina could help her out with the children. It seemed like it would be a good fit.
While Klara was attending university to study pedagogy, which is the study of learning how to teach, she met fellow student Barbora Skrlová, who was 32 years old — and yes, this is the very same Barbora who pretend to be a child later on in our story. Barbora suffered from a condition known as hypopituitarism, which, is when you have a short supply of one or more of the pituitary hormones. People who have this condition tend to be a lot smaller and look a lot younger than they are, and Barbora used this to her advantage. She'd flat-out lie about her age and who she was — and even went as far as to have breast reduction surgery and liposuction to become even smaller.
On this occasion, Barbora told Klara that she had actually escaped from a juvenile center because she was being abused there. She said she was now homeless and had nowhere to go. Now it's unclear to me how old Klara thought Barbora was at the time, and because this is an international case for the Czech Republic, it's difficult to get specific details. I'm not sure if Klara believed her to be 12, which would be odd since they met in university, if she believed she was young but maybe that young — or if she knew that Barbora was actually 32 years old.
With the details that we'll find out later, it does appear that Klara believed Barbora to be a child. And so she took her into her home with the idea of adopting her. Once Barbora, aka Anicka, moved into the home with Klara's two little boys and sister Katerina, really weird things began to happen.
Barbora or Anicka wore thick glasses and had her brown hair tied up in a ponytail every day. She presented herself as a very sick child, suffering from various diseases such as leukemia, and kidney failure, and she also says she's partially blind and deaf. For this reason, she has to visit the hospital multiple times a week, and while it is Klara who has taken her into the home, it is always Katerina who must bring her to the hospital. Klara is told that she is never allowed to accompany her. Instead, Klara would get text messages with further instructions on how to treat Anicka for her many health issues. One of the treatments Klara said was texted to her, required her to rub Anicka's body for hours, and in particular to spend time rubbing the crotch region. Which Klara would do, and said that after that Anicka was happy.
And again, we really need to rely on the fact that Klara has mental health issues and was very easily convinced of just about anything — otherwise, this story just sounds insane. But I can assure you, it happened.
Klara would never actually get to meet this supposed doctor that was treating Anicka — Barbora — however, you'd like to refer her, except for on one occasion when they met him in the dark, in a parked car. To prove he was a real doctor, he handed Klara his diplomatic passport along with Anicka's supposed medical files. And apparently, this was enough for Klara to go along with the whole story. Where sister Katerina was actually taking Anicka, if not to the hospital, is beyond me. But clearly, the whole illness and doctor story is made up.
One day Klara received a text message from this supposed doctor who told her that Annicka had been kidnapped from the hospital. Of course, Klara freaked out, worried for Anicka's safety — but all the while Anickla was actually enjoying a holiday in the mountains along with Katerina. All of the messages from this supposed doctor would later be discovered to have come from Katerina's mobile phone — meaning it appears that Katerina was in all on this whole scheme. It is strange, that she would help this woman to deceive her own sister Klara.
Over time, Barbora/Anicka started to get jealous of Klara's two sons and the attention that Klara gave to them. She started to actively try to get the boys in trouble by doing things and blaming it on them. This in turn, would trigger psychotic episodes within Klara, who was already suffering from her mental illness — causing her to really lash out at the children. While all of this is happening, Klara is still going through the process to try and officially adopt Anicka. But the doctor, who we now really believe to be Katerina, sends her a text message and tells her there is an issue with the adoption. Because of all of the trauma that Anicka has gone through, Anicka needs to be adopted into a home that is safe and comfortable for her — and this doctor tells Klara that her two sons have been bullying Anicka, and will need to be cured of their evil ways.
The doctor recommends a special therapeutic treatment for the boys. It will be necessary to ensure that Anicka is able to be adopted into Klara's home. The treatment included extreme punishment and physical abuse. Actually, a better word for it would be pure torture.
And here's where I need to give you a trigger warning. The following details are going to be very disturbing, graphic, and downright disgusting. The only light at the end of the tunnel here is that somehow miraculously these two little boys were able to survive, and were eventually saved from this hell they lived in — as we've discussed at the beginning of the story when footage f their abuse was picked up on that baby monitor.
The abuse begins with Klara beating the children with belts and wooden spoons. The boys were removed from their bedrooms and put into cages in the basement. They were stripped naked and left to sleep in their own feces. They were burnt with cigarettes, they were gagged, and they were bathed only with buckets of cold water that would be poured over them in the cages. Even after receiving such horrific treatment, the supposed doctor didn't believe that the therapy was working, so they needed to step things up a notch.
In August of 2006, Klara is instructed to take Anicka, along with the boys to an isolated cottage in a forest in Veverska Bytyska. At this cottage, they meet up with several individuals. Klara's sister Katerina is there, of course — but they also meet up with three other individuals, including Anicka aka Barbora's brother Jan, another guy named Jan, and a woman named Hana. They were all acquaintances — and part of a cult known as "the Grail Movement", which believed they were absolved of any crimes they committed. The cult also happened to be led by Anicka aka Barboa's father.
I know this is a very strange and twisted tale with lots of characters but hopefully, you're keeping up with me here.
Over the next few days in this cabin, Klara, Katerina, Anicka, and the three other individuals committed some of the most egregious acts imaginable. Again, the boys are put into the dog cages. They were hogtied. They were burned. They were basically waterboarded — they had buckets of cold water poured over their heads while their hands were held back.
Then they decided to cut the flesh from one of the little boys' bottom, and he was forced to eat it. They also forced the brother to eat parts of the flesh. If they got sick, they were made to eat the vomit. There is also speculation that women also ate pieces of flesh off of the boys, but it's not confirmed. This is likely the most horrific story of child abuse I have ever heard. They cauterized the wound by burning it and in order to avoid anyone hearing them scream from the pain, their mouths were taped shut.
All of this went on for eight grueling days. All the while Anicka pushed Klara to continue the abuse, and the boys somehow endured it. Somehow survived the assaults and even the forced cannibalism. It makes me physically ill to think how anyone could do this to another human being. But Klara would later say that she was just following the doctor's instructions. The boys needed to go through all of this torture as part of the therapy — so that they could be better and so that she could officially adopt Anicka.
Now when they get back home after their nightmare of a stay at this cottage, Klara begins the process of officially adopting Anicka. Remember, Anicka is a grown woman whose real name is Barbora, but Klara does not know this. Of course, this will make the adoption process kind of difficult, as the courts require a DNA sample as part of the process — to confirm that the person being adopted is really who they claim to be. This is kind of a problem when you're a 32-year-old woman pretending to be a child — but Anicka has a plan.
This doctor that has been supposedly treating Anicka this whole time is the same one who recommended the abuse as therapy, well he tells Klara that due to her health issues, it would be too risky to take DNA from Anicka. When they go to court — they tell the judge this and somehow the judge simply believes what they're saying. I mean, why would they lie?
But here's the other crazy part — they also hired a stand-in child actor to go to the court proceedings and pretend to be Anicka. In fact, Katerina managed to hire the daughter of a famous local actor named Viktor Skala. I'm going to assume they did this because when looking at Anicka's photo, she's not all that convincing. To me, in my opinion, she looks like an adult who is dressed like a child. I have to believe that the only reason Klara bought this whole story is that her sister Katerina was helping to push the narrative and perhaps because of her mental hill issues. This whole charade before the courts worked — and Klara was approved to adopt Anicka aka Barbora.
Now at some point, after the adoption goes through, Anicka decides that she wants Klara all to herself. It is my belief that Anicka was completely obsessed with Klara, whether due to past trauma or mental illness, she really wanted Klara to be her mother. And so Klara hands her two boys over to her sister Katerina, while she lives alone with Anicka so that she can take care of her full time. This was probably for the best — at least it would have been a little bit of relief away from the abuse.
But it was short-lived.
The supposed Doctor arranges to have them all — Klara, Katerina, the boys, and Anicka, move into a home in Kurim. While Anicka is given her own bedroom with bright yellow painted walls, the boys are moved into cages in the basement of the home, with a door that locks from the outside. This is where they would remain living for several months until thankfully the neighbor discovered what was happening on his baby monitor. And think about it for a minute, this is an absolute miracle that this all came together and happened. That Klara had installed her own baby monitor in the basement so that she could keep an eye on her boys while they were locked up, that a neighbor happened to install his baby monitor for his own baby — and that the feeds somehow got mixed up, leading police to discover the nefarious actions that were taking place. If this hadn't all happened the way it did, who the hell knows how much more torture the boys would have had to endure, or if they would have been killed in the end.
So remember — let's circle back to the beginning of our story. The police come to Klara's house, they break down the basement door and they find the two little boys in the basement. They also find Klara, who is living upstairs and appears to be in good condition, however, they remove all three from the home and put them into a foster home while they charge Klara and her sister Katerina with child abuse.
Well, it was at this foster home that things began to unravel. The police were getting closer to the truth of it all — that 12-year-old Anicka was really 32 year old Barbora, and when Anicka/Barbora felt like she was about to be caught, she fled the foster home, traveling to Oslo in Norway.
It was here that Barbora dropped her act as 12-year-old Anicka and instead became a 13-year-old boy named Adam. And it's very clear that she had help in fleeing as well as help in getting this new identity. It's believed that Barbora's father — the head of the cult known as the Grail Movement, was still helping her in the background. I have no idea what their goal was… if it was just to evade police capture or what the whole point of pretending to be a child was — but they seemed to be active participants in this whole scheme. And it's even said that Barbora was being groomed to become a future deity for followers of this cult. Klara's sister Katerina appeared to believe in whatever Barbora and the Grail Movement were telling her, which is why she actively participated in deceiving her mentally ill sister Klara and really facilitating the abuse of her nephews.
Either way — 13-year-old Adam aka Barbora, shaved his or her head and even enrolled in school. She had everyone around her including her teachers absolutely convinced that she was a 13-year-old boy named Adam. As Adam, she attended all of the assigned classes — except for gym class. Teachers said that Adam refused to participate in gym and they didn't want to force him. That's likely because it may have become more obvious that Adam was actually a grown woman if forced to participate in physical activity and wear gym clothes. This went on for three months before the police caught on that Adam was actually Barbora, and extradited her back to the Czech Republic to face charges.
Thriving in their new foster home, Klara's sons began to speak to the police about the horrific abuse they suffered at the hands of their mother, their aunt Katerina and Anicka aka Barbora herself. And the three women began to turn on one another almost immediately — blaming each other for what had happened.
Klara claimed that it was this doctor who had brainwashed her to torture her sons, that she believed everything he said about the violent therapy they needed and so she was just following through with the doctor's orders. When the police looked up the number of the doctor texting Klara, it came back to her sister Katerina. Meaning, that Katerina set her sister up completely, having her abuse her sons and taking in 32-year-old Barbora as a 12-year-old child needing to be adopted. Barbora told the police that she was completely innocent — that she was being abused by the sisters just like the sons. But of course, the police did not believe her. She clearly was an active participant in this sick game.
At the trial — the prosecution claimed that Barbora and Katerina worked together as part of the Grail Movement cult. They manipulated Klara into adopting Barbora, believing she was a sick child — but all of the doctor's instructions came from Katerina herself. Still, for her actions, Klara was not innocent. She acted on everything they told her to do — abusing her sons in the most disgusting of ways, including forcing one of them to eat a small piece of the other's flesh.
In the end, all three women were found guilty. Klara received 9 years in prison, Katerina received 10 years in prison, and Barbora received just 5 years in prison. This happened back in 2007, meaning all of them are free today, including Barbora — who was able to convince people that she was once a 12-year-old girl and once a 13-year-old boy.
And that is the real story that inspired the movie Orphan — and in this case, the truth is much more terrifying than fiction.
About the Author
Nikki Young is the host of the international true crime podcast, Serial Napper. Each episode features a different true crime story, told succinctly the way it happened. Serial Napper is available on Apple, Spotify, or wherever you listen to your podcasts.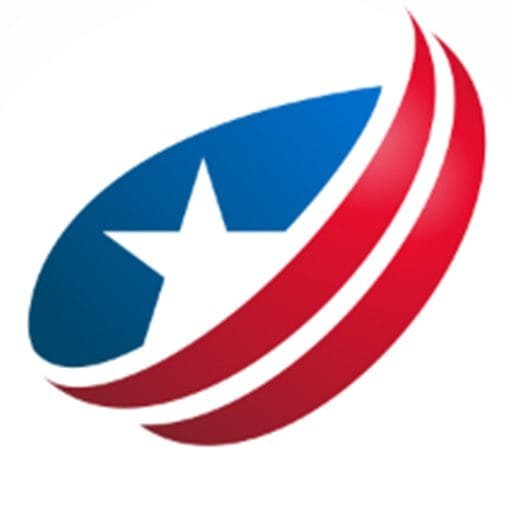 Odyssey has been the lead content writer and content marketer. He has vast experience in the field of writing. His SEO strategies help businesses to gain maximum traffic and success.