A Free Kids Clothing Checklist For Fall And Winter
Introduction
Fall is around the corner which means there will be again a shift in your wardrobe. Stashing away all your spring and summer clothes and bringing out the bags with warm clothes. This is the process that you have been following all your life right? But what if you need to check whether you kids have all the important clothes to keep them safe from the colder season or not? Firstly, do you know that custom clothing is something that has been evolving over time and changing the way people wear clothes. And this is not only true for young people but adults and old people as well. And the second thing; do you have a checklist for your kid at all?
If you are clueless then don't be stressed because it is not only you but a lot of newly made parents who do not have the idea. And we help them out with a checklist that determines the same. Also, we have some additional help in which we suggest what you should buy and other stuff. So, here we present to you a bucket list or a checklist that you should have for your "kid's clothing" for the upcoming fall and winter. Maybe for the future too!
Okay, so let's start with the topwear as it should already be on your clothing checklist for kids right? One of the most important outfits that you should buy well in advance is a long-sleeved sweatshirt. You can put some regular clothes on and then use these sweatshirts on the top. It not only keeps them warm but also gives them comfort. A fleece jacket is another similar item that you can replace with sweatshirts. It is one amazing outfit to keep your child stylish and warm at the same time.
A windproof and waterproof jacket
Unpredictable rains will not only drench your children while playing outside but also make them a bit uncomfortable. When wet clothes stick to the body it annoys kids and you would not want them to get annoyed. For keeping such situations at bay, we suggest that you should put a waterproof or a windproof jacket in your checklist. There are multiple manufacturers who create one outfit that has both these qualities. It might cost you a bit but would be worth every penny.
It is not only the upper body that gets drenched during rain but even the bottom wear can make things uncomfortable. To protect your baby from catching cold after getting wet, help them enjoy rain at their best, go out in the rain to explore the weather, or anything else-waterproof pants would turn out to be a wonderful purchase for you. Several manufacturers in today's world create custom clothes for kids and that includes waterproof pants as well.
We live in a world that has evolved and developed immensely even in the fashion industry. It might surprise you a bit but the children's wear section has immensely evolved as well. Which is why you will get multiple boots and shoes for young children. Not only that, there are segments in which manufacturers have introduced waterproof shoes for kids. Yet again this will not only help your child to stay away from soaking their feet but also isolate them during colder days.
Okay so this is no brainer right? Having warm socks is something that you might have already put in your bucket list or checklist. But if there are any reasons that you haven't, we suggest that you go for it. Also when it comes to warm socks you have to keep in mind the versatility and multiple use of the socks. For example, you will have to buy slimmer and warmer socks for wearing in their shoes. On the other hand, you will also have to get some socks for home wear. Which means thicker socks that your child is going to wear when they are at home. Because at home kids prefer walking bare feet.
Call it innerwear, body warmers, inner lining, or whatever you wish to. But with this we want to suggest that you get some warmers that are worn by people under their shirts or outfits. For kids it is not only the upperwear but also the bottom wear that matters. They can catch a cold by any exposed part of the body. So you need to keep them warm from head to toe. While buying innerwear we would suggest that you go for good brands because they have mastered the art of making warm clothes by keeping them as thin as possible. This will not buff up your kid unnecessarily.
Didn't we tell you that your children need to be protected from head to toe? So that means you will have to spend on headgears as well. Why? Because this will keep your child away from catching cold from the head. If you have a young child, it becomes so much more important to prevent them from catching a cold. This will warm their heads and ears, so make sure that you get something that covers both these things. On the other hand, you can also try getting something that can be tied on the chin. It will cover the complete face and we also suggest that you too get something like this for yourself. Actually, to make your child wear such caps you will have to motivate them this way.
If you live in a place that gets snow or extra cold then it will be a mandate to have gloves for you kids. Motivate them to keep wearing it and stay away from snow. You can surely let them enjoy it for some time but don't miss out on the gloves at any cost. Put it in your bucket list so that you can cover the hands of your children.
This is an exception that is only for those who live in a place that receives snowfall. A snowsuit is a wonderful problem solver that has topwear and bottom wear attached to each other. It is like a one-piece suit that's easier to wear and comfortable. And not to forget warm enough. But it is not warm enough to wear alone. Make sure your child has worn enough warm clothes already. You can also use a hoodie under a snow suit so that your child stays protected.
You must have already seen that kids nowadays have become so much centric to the new-age trends. They are more attracted towards the upcoming or popular fashion that is available in the market. If you are looking for something to improvise on their overall look, try getting a cute kid's muffler. Yes, you heard that right! There are manufacturers who have designed and created mufflers of this kind. Even your kids can flaunt their taste and give away some amazing fashion statements. Don't you think so? Try getting some mufflers for them. Try some printed, colorful, or any other type of mufflers that your kid might like.
Conclusion
We believe this blog would have helped you right in all the ways (maybe most ways if not all). This is not only a checklist but one way to ensure that your child is completely protected during cold and that they have all the necessary items. So, we strongly suggest that you can make the additions according to your need or desires but do not compromise with what we have mentioned. And if you are clueless, where to go for custom children clothes, then there are many online manufacturers who can deliver top-notch products at your doorsteps.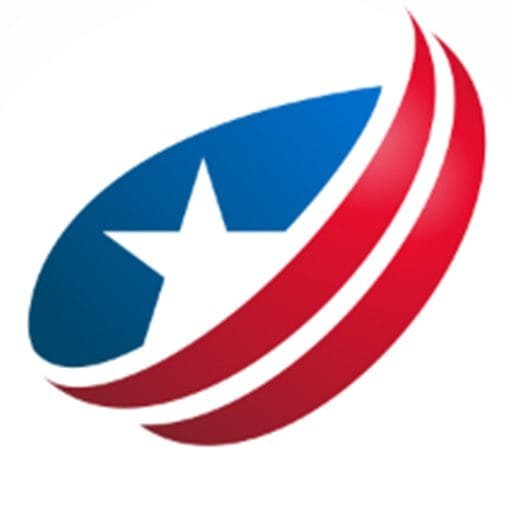 Odyssey has been the lead content writer and content marketer. He has vast experience in the field of writing. His SEO strategies help businesses to gain maximum traffic and success.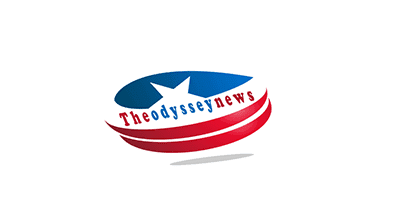 Violent Typhoon Mawar sets sights on Philippines, Taiwan and Japan after blow to Guam
The powerhouse typhoon is the equivalent of a very strong Category 4 hurricane as it approaches the northernmost island of the Philippines before turning to the north, continuing its damaging path.
Japan says scrambled fighter jets after Russian planes spotted
The country's defence ministry says Russian 'intelligence-gathering' aircraft spotted near its coasts along the Pacific Ocean and Sea of Japan.
Japan scrambled fighter jets after spotting Russian "intelligence-gathering" aircraft off its coasts along the Pacific Ocean and Sea of Japan on Thursday, the country's defence ministry has said.
One Russian aircraft travelled from Japan's north down along part of its west coast, while the other took a similar route along the opposite coast and returned the same way, the Joint Staff office run under the defence ministry said in a brief statement.
"In response, fighters of the Air Self-Defence Force's Northern Air Force and other units were scrambled," it added.
There was no further information on the incident, which comes days after Japan hosted Ukrainian President Volodymyr Zelenskyy at the summit of Group of Seven (G7) – a grouping of rich nations – in Hiroshima city.
Japan has joined Western allies in sanctioning Moscow over its February 2022 invasion of Ukraine, and has warned of the threat posed by Russia.
Its latest security document, which once called for enhanced ties and cooperation with Russia, now warns that Moscow's military posturing in Asia and cooperation with China are "a strong security concern".
Last May, Chinese and Russian military jets carried out joint flights near Japan immediately after a meeting of the United States-led Quad grouping in Tokyo. India and Australia are other members of Quad.
And more recently, Moscow has carried out military exercises, including test-firing missiles, in the Sea of Japan.
Russia considers Japan to be a "hostile" country – a designation it shares with all European Union countries, the US and its allies, including the United Kingdom and Australia.
Tokyo had complex relations with Moscow before the invasion of Ukraine in February, and the two sides have yet to sign a post-World War II peace treaty.
Attempts to do so have been hampered by a long-running dispute over islands controlled by Russia, which calls them the Kurils.
France bans short-haul flights to cut carbon emissions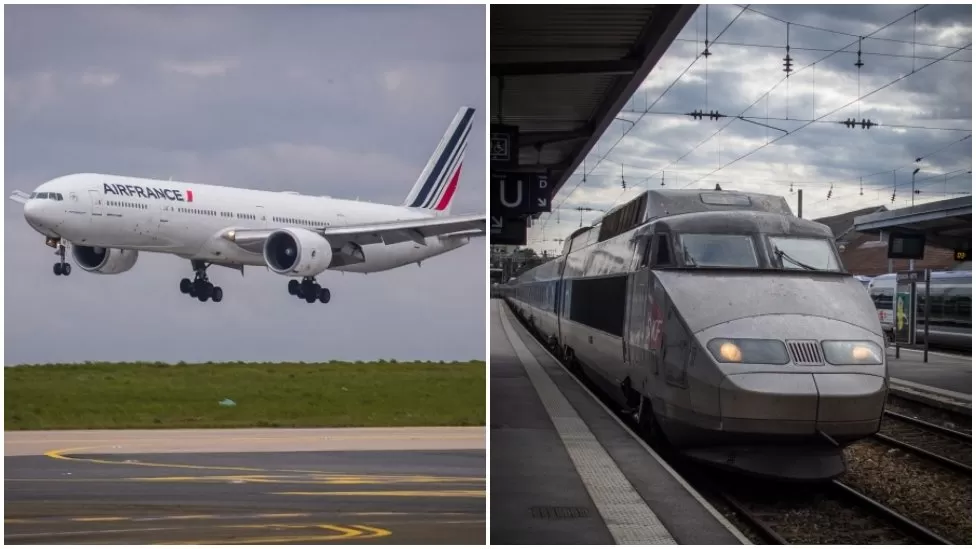 France has banned domestic short-haul flights where train alternatives exist, in a bid to cut carbon emissions.
The law came into force two years after lawmakers had voted to end routes where the same journey could be made by train in under two-and-a-half hours.
The ban all but rules out air travel between Paris and cities including Nantes, Lyon and Bordeaux, while connecting flights are unaffected.
Critics have described the latest measures as "symbolic bans".
Laurent Donceel, interim head of industry group Airlines for Europe (A4E), told the AFP news agency that "banning these trips will only have minimal effects" on CO2 output.
He added that governments should instead support "real and significant solutions" to the issue.
Airlines around the world have been severely hit by the coronavirus pandemic, with website Flightradar24 reporting that the number of flights last year was down almost 42% from 2019.
The French government had faced calls to introduce even stricter rules.
France's Citizens' Convention on Climate, which was created by President Emmanuel Macron in 2019 and included 150 members of the public, had proposed scrapping plane journeys where train journeys of under four hours existed.
But this was reduced to two-and-a-half hours after objections from some regions, as well as the airline Air France-KLM.
French consumer group UFC-Que Choisir had earlier called on lawmakers to retain the four-hour limit.
"On average, the plane emits 77 times more CO2 per passenger than the train on these routes, even though the train is cheaper and the time lost is limited to 40 minutes," it said.
It also called for "safeguards that [French national railway] SNCF will not seize the opportunity to artificially inflate its prices or degrade the quality of rail service".
I am an experienced financial analyst & writer who is well known for his ability to foretell market trends as well.