The Various Causes of Yellow Teeth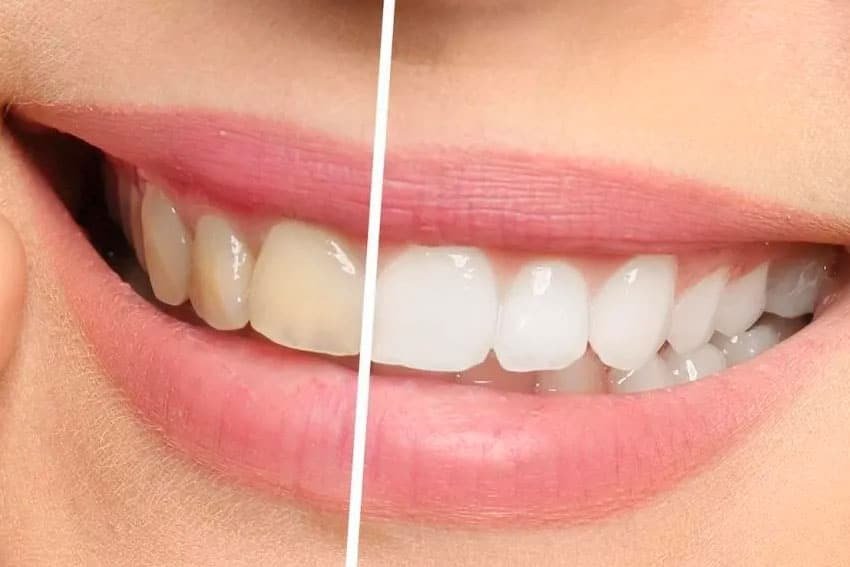 Do your teeth appear yellowish? This might be due to teeth discoloration. Though not as urgent as other oral health conditions, yellowish teeth can really damage your confidence. Moreover, people with yellow teeth often shy away from putting up their beautiful smiles. Luckily, you can improve your teeth' color simply by changing your diet while observing oral hygiene practices. You can also go for professional teeth whitening by your dentist in Cypress, TX.
But what causes yellow teeth? Before we discuss some of the most common causes of tooth discoloration, let's look at what tooth discoloration actually is.
What Is Tooth Discoloration?
Tooth discoloration occurs when the color of your teeth changes or becomes yellowish. In this condition, your teeth don't look as white or bright as they should. It can even make your teeth look darker or turn from white to other colors. It can also develop spots on your teeth. So, what causes this condition? Let's find out!
Plaque
Plaque build-up can make your teeth yellowish when you don't brush and floss them regularly and properly. Not only that, plaque can develop on your teeth because of certain food and drinks. That's why dentists recommend not to consume too much sugary or starchy foods. And when you eat them, make sure you clean your mouth afterward.
Cavities
Cavities are another reason that causes tooth discoloration. Yellowish teeth turn into dark spots. These spots gradually lead to holes, known as cavities. So if you have this issue, we recommend you to visit Village Park Family Dental. Our dentists will treat your condition immediately; thus, preventing further tooth infection.
Trauma
Dental trauma can also cause tooth discoloration or yellowish teeth. When you experience an injury, the blood vessels around your teeth can break, causing your teeth to appear brown, gray, or yellow. This can burst capillaries and may also cause bleeding.
Genetics
Some people have a thin enamel layer due to their genetics. This thin enamel layer can make your teeth appear yellowish or darker. Not only thin tooth enamel can expose your dentist and make your teeth look yellow, but it can also increase the chances of getting tooth decay and other oral complications.
Supplements
People who take supplements often experience tooth discoloration. For instance, fluorosis is a condition that occurs when your teeth have too much fluoride exposure. This condition can make some of your teeth appear whiter. And so, it makes your surrounding teeth look yellowish. Iron is another example of supplements making your teeth turn yellow or brown.
Medical conditions
People suffering from hepatitis, jaundice, or other medical issues can experience tooth discoloration. Also, certain medications, like tetracycline, can stain your teeth.
Final Words
If you are experiencing tooth discoloration or your teeth are turning yellowish, we suggest you look for these reasons. Moreover, it is important to follow good oral hygiene practices, like brushing your teeth twice a day and flossing daily. Lastly, if you want a quick and reliable solution to your tooth discoloration problem, you can contact us by either calling our phone or visiting us in person. We are happy to help you!
What you need to know about Xanax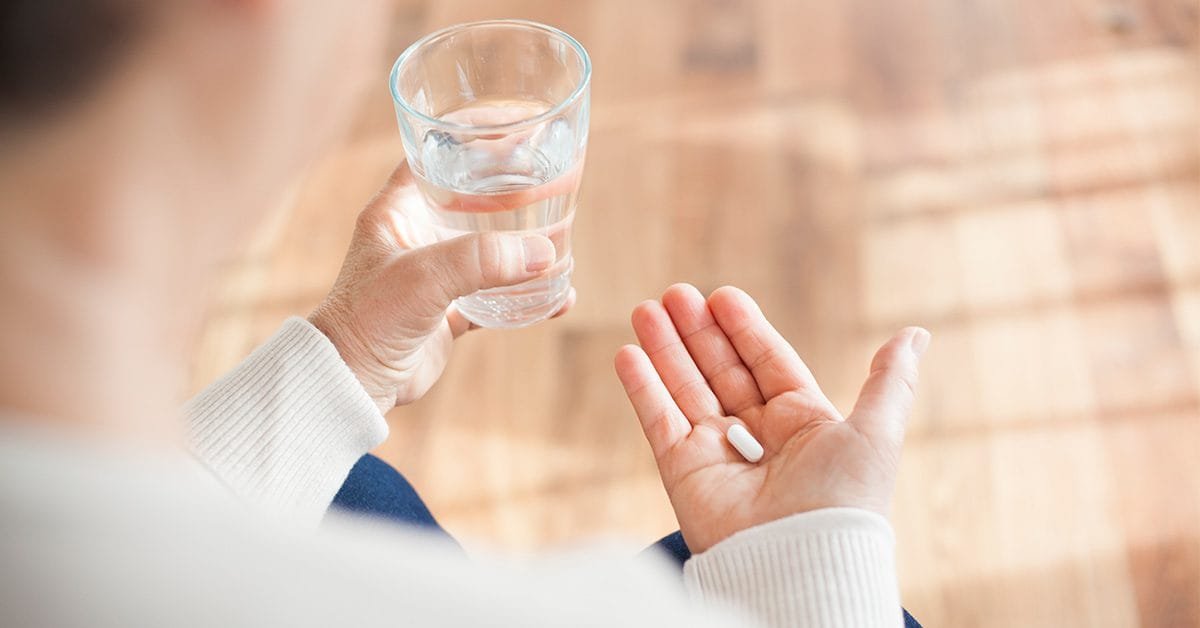 What is Xanax?
Xanax is an antianxiety medication in the benzodiazepine family. This is the same family that includes diazepam (Valium), clonazepam (Klonopin), lorazepam (Ativan), flurazepam (Dalmane), and others.
Xanax slows down the movement of brain chemicals that may have become unbalanced, resulting in a reduction in nervous tension and anxiety. Xanax works by boosting the effects of a natural chemical called gamma-aminobutyric acid, which is made in the brain.
Warnings
To ensure the safe and effective use of benzodiazepines, doctors will provide the following guidance to anyone with a Xanax prescription:
People should inform their doctor about any alcohol consumption and any medications they are currently taking, including over-the-counter (OTC) medications. People generally should not consume alcohol while taking benzodiazepines.
Doctors do not recommend Xanax for use in pregnancy. A person should inform their doctor if they are pregnant, are planning to have a child, or become pregnant while they are taking this medication.
People should inform their doctor if they are breastfeeding.
Until a person experiences how Xanax affects them, they should not drive a car or operate heavy or dangerous machinery.
People should not increase the dosage of Xanax without speaking with a doctor, even if they think that the medication "does not work anymore." Benzodiazepines, even if a person uses them as recommended, may produce emotional and physical dependence.
People should not stop taking Xanax abruptly or decrease the dosage without consulting their doctor, as withdrawal symptoms can occur.
A person should inform their doctor if they have:
asthma or other breathing problems
glaucoma
kidney
liver diseases
a history of excessive alcohol use
a history of depression
suicidal thoughts
an addiction to drugs or alcohol
People should not take Xanax if they:
have narrow-angle glaucoma
are also taking itraconazole (Sporanox) or ketoconazole (Nizoral)
are allergic to Xanax or other benzodiazepines, such as:

chlordiazepoxide (Librium)
clorazepate (Tranxene)
diazepam (Valium)
lorazepam (Ativan)
oxazepam (Serax)
Other precautions
In certain individuals, the body may handle Xanax differently. This includes people who:
drink a lot of alcohol
have alcoholic liver disease
have impaired hepatic function
have impaired renal function
are older
have obesity
Allergies
People should not use Xanax if they are allergic to alprazolam or other benzodiazepines, such as:
chlordiazepoxide (Librium)
clorazepate (Tranxene)
diazepam (Valium)
lorazepam (Ativan)
oxazepam (Serax)
Alcohol
People should not drink alcohol while taking Xanax. Xanax can increase the effects of alcohol.
Pregnancy
People should not use Xanax if they are pregnant. Benzodiazepines can potentially cause harm to the fetus. During the first trimester, for example, Xanax increases the risk of congenital abnormalities.
People should usually avoid taking Xanax during the first trimester of pregnancy.
Healthcare professionals should also inform people that if they become pregnant or intend to become pregnant while taking Xanax, they should tell their doctor.
A child born of a person who is taking benzodiazepines may be at risk of withdrawal symptoms from the drug. Respiratory problems have also occurred in children born to people who have been taking benzodiazepines while pregnant.
Children
Researchers have not yet studied Xanax use in children.
Gender
Gender does not affect the body's response to Xanax.
Older adults
Older adults, or people aged 65 years and above, may be more sensitive to the effects of benzodiazepines. For example, the sedative effects of Xanax may last longer in older adults.
Accidental falls are also common in older adults who take benzodiazepines. Therefore, people should use caution to prevent falling or accidental injury while taking Xanax.
Race
Xanax may affect Asian populations more than white populations.
Smoking
Xanax concentrations may be reduced in up to 50% of people who smoke, compared with people who do not smoke.
Suicide
As with other psychotropic medications, there are some precautions to take when people with severe depression or suicidal thoughts take this drug.
Mania
Episodes of hypomania and mania have occurred in association with the use of Xanax in people with depression.
Uses
Many people use Xanax to manage anxiety disorder or to provide some short-term relief from the symptoms of anxiety. Anxiety or tension associated with the stress of everyday life usually does not require treatment.
Generalized anxiety disorder is characterized by unrealistic or excessive anxiety and worry about two or more life circumstances for a period of 6 months or longer. During this period, the person has been bothered more days than not by these concerns.
At least six of the following symptoms are often present in these people:
Motor tension, such as:
trembling
twitching
feeling shaky
muscle tension
aches or soreness
restlessness
feeling easily tired
Autonomic hyperactivity, such as:
shortness of breath or smothering sensations
heart palpitations or an accelerated heart rate
sweating or cold, clammy hands
a dry mouth
dizziness or lightheadedness
nausea
diarrhea or other abdominal symptoms
hot flashes or chills
frequent urination
difficulty swallowing or a "lump in the throat"
Vigilance and scanning, such as:
feeling keyed up or on edge
exaggerated startle response
difficulty concentrating or "the mind going blank" because of anxiety
difficulty falling or staying asleep
irritability
Xanax is also indicated for the treatment of the panic disorder, with or without agoraphobia, and it may reduce the number of panic attacks a person has.
Panic disorder is characterized by regular panic attacks. Panic attacks are relatively short periods of intense fear or discomfort where four or more of the following symptoms develop all of a sudden and reach a peak within 10 minutes:
heart palpitations, a pounding heart, or an accelerated heart rate
sweating
trembling or shaking
sensations of shortness of breath or smothering
a feeling of choking
chest pain or discomfort
nausea or abdominal distress
feeling dizzy, unsteady, lightheaded, or faint
derealization (feelings of unreality) or depersonalization (being detached from oneself)
a fear of losing control
a fear of dying
numbness or tingling sensations
chills or hot flashes
Side effects
Side effects often occur at the beginning of therapy and will usually disappear when a person stops taking the medication.
Some possible side effects of Xanax include:
drowsiness
lightheadedness
low energy
depression
headache
confusion
insomnia
nervousness
fainting
dizziness
restlessness
impaired coordination
irritability
memory impairment
anxiety
abnormal involuntary movement
decreased libido
confusion
muscle twitching and cramps
increased libido
a dry mouth or increased saliva
constipation or diarrhea
nausea and vomiting
inflammation of the skin due to allergy
rash
tachycardia or heart palpitations
chest pain
hyperventilation
nasal congestion
hypotension
blurred vision
menstrual disorders
tinnitus
upper respiratory infection
sweating
weakness
abnormal dreams
fear
rigidity
tremor
increased or decreased appetite
weight gain or loss
edema
slurred speech
incontinence
The above is not a complete list of side effects, and others may occur. Call a doctor for medical advice about side effects. People can also report any Xanax side effects they experience to the FDA at 800-332-1088.
A person needs emergency medical help if they have any of these symptoms of an allergic reaction to Xanax:
hives
difficulty breathing
swelling of the face, lips, tongue, or throat
A person should call their doctor at once if they have a serious side effect such as:
depressed mood, thoughts of suicide or hurting oneself, unusual risk taking behaviors, decreased inhibitions, or no fear of danger
confusion, hyperactivity, agitation, hostility, or hallucinations
feeling very faint
urinating less than usual or not at all
chest pain, a pounding heartbeat, or a fluttering feeling in the chest
uncontrolled muscle movements, tremor, or seizures
jaundice, or a yellowing of the skin or eyes
Dosage
Xanax comes as a tablet, an extended-release tablet, an orally disintegrating tablet (a tablet that dissolves quickly in the mouth), and a concentrated solution (liquid) to take by mouth.
A person should take Xanax by mouth as a doctor directs. The dosage will be based on the following factors:
why the person is taking it
their age
how their body responds to the treatment
A doctor may gradually increase the dosage of Xanax until the drug works effectively for the person. People should closely follow their doctor's instructions to reduce the risk of side effects.
If a person has used this medication regularly for a long time or in high dosages, withdrawal symptoms can occur if they suddenly stop taking it.
To prevent this, a doctor may reduce the dosage of Xanax gradually.
Xanax is available in doses of:
0.25 milligrams (mg): This will be white, oval, scored, and imprinted with "XANAX 0.25."
0.5 mg: This will be peach, oval, scored, and imprinted with "XANAX 0.5."
1 mg: This will be blue, oval, scored, and imprinted with "XANAX 1.0."
2 mg: This will be white, oblong, multiscored, and imprinted with "XANAX" on one side and "2" on the reverse side.
A person should not crush, chew, or break a Xanax extended-release tablet. They should swallow the tablet whole. It is specially made to release the drug slowly into the body. Breaking the tablet would cause too much of the drug to be released at once.
TIPS TO BOOST YOUR ENERGY THIS SUMMER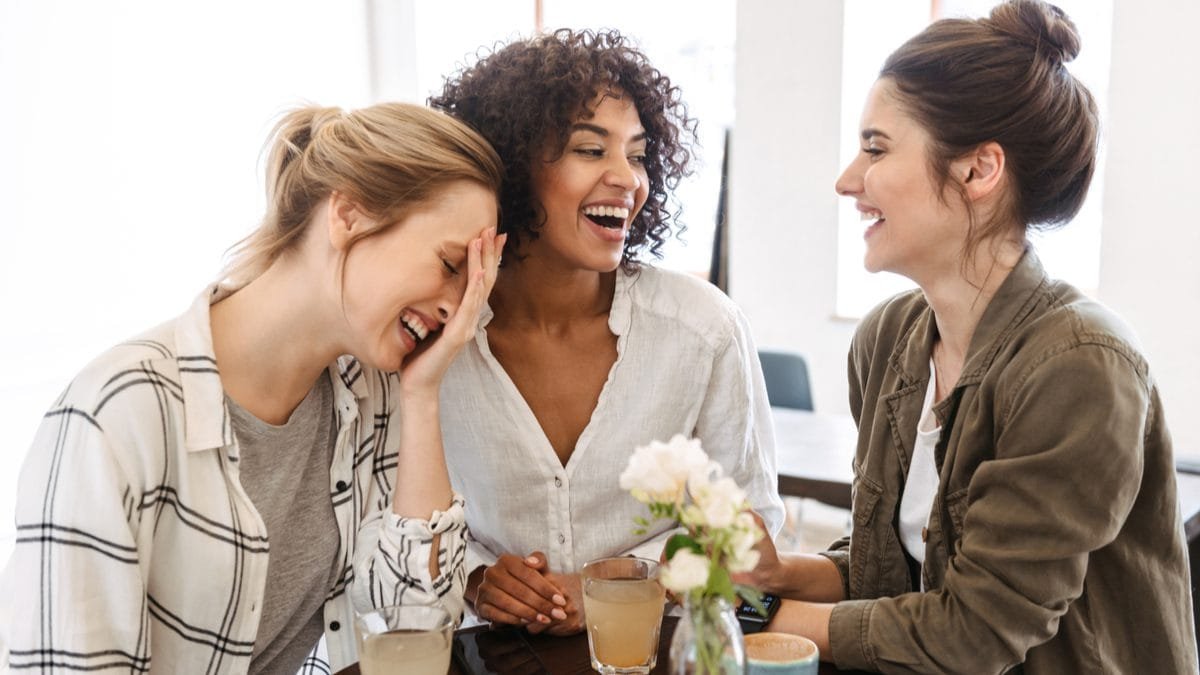 With the world finally reopening again after lockdown, it's easy to feel overwhelmed and drained by the sudden onslaught of social events and parties. If your tank is a little low on fuel, learn how to boost your energy with these top tips. Time to enjoy summer to the max!
The temperatures are rising, the days are stretched out and there's a carefree vibe in the air following the steady easing of restrictions. We are all grateful about the prospect of seeing life go back to normal. However, if your phone has been non-stop buzzing with a flow of invitations to garden parties, pub lunches, and picnics, it can all feel a little too much. Especially after going cold turkey on any semblance of social life for so long.
'The summer of 2021 marks the beginning of a post-lockdown era. The sense of "making up for lost time" after such an extended period of restricted activity is both understandable and risky as people over-indulge in the things they have missed most. If not managed carefully it can feel overwhelming and lead to burnout,' believes Kate Morris-Bates, clinical therapist and wellness expert. In Japan, summer fatigue is known as 'masturbate.' With sauna-like temperatures soaring during the summer months, masturbation is an annual phenomenon the Japanese know only too well. They manage this fatigue by practicing better self-care, looking after their diet, and tweaking daily activity levels. So, if you feel like your vitality is waning and you're desperate to get to your happy place once again, we've covered all bases to send your energy levels sky-high!
1. Have a power nap for a quick energy boost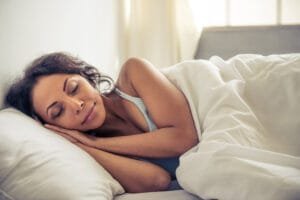 The Japanese take power naps at work and, in European countries such as Italy and Spain, an afternoon siesta forms part of daily life. Yet, in the UK, we still haven't really cottoned on to the benefits of a speedy daytime snooze. A power nap can leave you feeling refreshed and energized, and there's even research demonstrating that 40 winks can improve memory. 'According to an Australian study, having a 10-minute nap (which isn't long enough for you to enter deep sleep) at midday provides an immediate improvement in alertness, mood, and performance,' shares Morris-Bates.
2. Change up your workout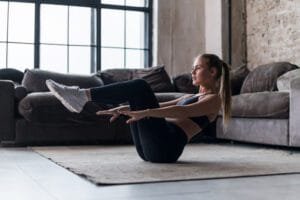 Just as you might add a pop of color to your summer wardrobe or re-think your skincare regime, you should adapt your workouts to correlate with the shift that warmer weather brings. This might mean taking an indoor workout into the great outdoors or getting up an hour earlier to practice an energizing sequence of sun salutations. 'Take exercise during the cooler times of the day – work out so you're not tired out and listen to your personal energy levels so that you can tailor your workout appropriately,' advises Morris-Bates.
3. Inhale energizing scents to boost your energy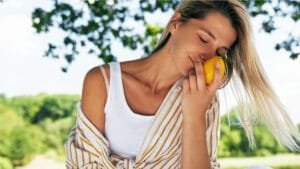 When you're feeling up and down, and need a way to lift your energy levels, a sniff of an energizing fragrance could do wonders to refill your feel-good tank. Citrus scents like lemon and lime evoke a summer holiday vibe of cocktails and sunshine, whilst geranium and bergamot have a balancing effect on emotions. Grow some herbs such as energizing peppermint and rosemary (known for helping to improve focus) on your windowsill and cut off a few sprigs whenever fatigue strikes.
4. Make an effort with friends but know your limits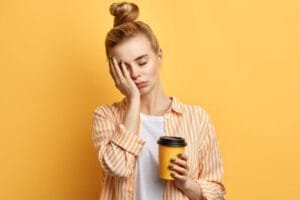 We've lived in isolation for such a long time that it's practically become a new way of life, but it's important that you still make an effort to nurture relationships with friends, family, and even trusted neighbors, as communication is so important for fostering wellbeing
However, we all have boundaries, and if social invitations are feeling too overwhelming, remember that it's okay to say no.
5. Keep a journal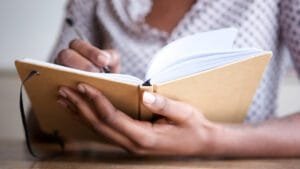 When something is bothering you, writing down your feelings is one of the best ways to get things off your chest. Keep a journal where you can free-flowingly scribble down your emotions when things get too much.
6. Try a tropical diet to boost your energy levels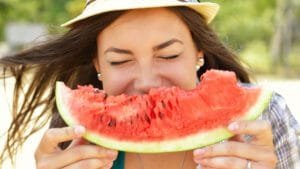 A healthy diet is a key part of the Japanese lifestyle. And even if you aren't hopping on a plane this year, nibbling on tropical fruit can whisk your senses off to more exotic climes. Choosing fruits with a high water content allows your body to hydrate to offset summer tiredness, whilst filling you up with key vitamins, minerals, and antioxidants.
'Fruit with high water content, such as watermelon, is ideal. It's high in carotenoids, such as lycopene, and antioxidants such as vitamin A and C – all of which are essential to protect and repair sun-sensitive skin. It's a good source of hydrating electrolytes, too,' says Morris-Bates. Strawberries, cherries, peaches, and plums are also in season at the moment and will provide an energy pep-up, thanks to their fruit sugar content
7. Make some healthy habits
Try doing these simple things every day/week to keep your mind and body in optimal condition…
Drink two liters of water every day
Eat eight to 10 portions of fruit and veg throughout the day
Schedule in a minimum of 150 minutes of exercise per week
End your daily shower with a cold 30-second blast of water
Put on your favorite tunes and spend 10 minutes busting out dance moves
8. Work with your body's rhythm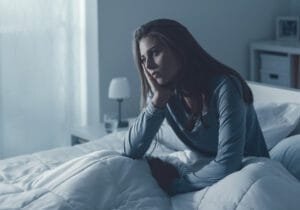 We all have an in-built body clock known as our 'circadian rhythm' which governs our sleep-wake pattern, and this is responsible for essential functions and processes. When you become misaligned with your internal body clock, you can suffer sleep problems and lethargy.
Your circadian rhythm is influenced by environmental cues such as light and dark, which is why you get up when the sun has risen and go to bed after dark. Regardless of the longer days, try to implement a regular sleep-wake pattern by getting up and going to bed at roughly the same time each night. It's also worth ensuring you get around eight hours of slumber time.
9. Let nature give you an energy boost
A nature fix can help to beat summer fatigue on so many levels. Just20 minutes of direct sunlight exposure helps to increase immunity and mood-boosting vitamin D levels. You're also automatically more in tune with your senses and better able to slow down when immersed in nature. 'Extended daylight hours offer us the opportunity to breathe fresh air, enjoy nature and absorb vitamin D [the "sunshine vitamin"] as well as the happy hormone serotonin. Relish the chance to sit reading a book, stroll through a park, eat outdoors or spend time in the garden,' recommends Morris-Bates.
10. Practice box breathing to boost your energy
Controlled breathing practice is the antidote to so many of life's ailments, from stress and anxiety to poor sleep. And when you need an energizing pick-me-up, a few moments spent practicing box breathing could help to boost your vitality. Exhale to a count of four, pause for four counts, then inhale for four counts. Pause for four more counts before beginning the pattern again.