How much does it cost to get your teeth bonded?
Do you have a chipped or stained tooth? Cosmetic teeth bonding can be the top solution to fix several dental issues without hurting your pocket too much.
Do you have a chipped or stained tooth? Cosmetic teeth bonding can be the top solution to fix several dental issues without hurting your pocket too much. Besides, any cosmetic treatment is an investment, not an expense!
At our Dentist in Spring, Tx, we use hi-tech techniques and high-quality materials to develop natural-looking, full smiles. You might be interested to know, "Does tooth bonding look natural?"
If you're concern about teeth bonding cost, read our guide as we discussed how much it costs to get your teeth bonded.
Cosmetic Teeth Bonding Overview
Cosmetic teeth bonding is a procedure that involves tooth-colored resin material to your teeth. The material applied is then hardened using a special blue light, which bonds to your tooth to give you a complete smile.
The cosmetic teeth bonding procedure can be considered for the following conditions:
To repair chipped and cracked teeth
To adjust the shape of your teeth
To close up gaps between teeth
To improve stained or discolored teeth
To protect your tooth's root that receding gums may have exposed
To repair teeth decay
Cost for Dental Teeth Bonding
Cosmetic teeth bonding is relatively cheaper than other dental treatments. Its cost ranges between $200 and $600 for each tooth, depending on your oral condition.
Why the costs of teeth bonding vary?
Many factors contribute to the varying price of teeth bonding, some of which include:
The number of teeth that need treatment – dental bonding cost for multiple teeth is more than for a single tooth. However, many dentists offer discounts for multiple teeth bonding.
The affected tooth size – large areas that need treatment can be more expensive than filling a smaller tooth area.
The dental clinic's location – dental clinics in big cities will charge you more than other clinics, mainly due to the expense of rent and supplies they pay.
Dentist's level of experience – experienced dentists likely charge higher for the cosmetic teeth bonding. However, they also ensure that the dentistry procedure undergoes without any complications and help you accomplish your desired result.
Additional dental treatments – small makeover added to your cosmetic teeth bonding treatment will add on extra charges. However, some dental offices give discounts for multiple dental treatments.
Conclusion
A bright, healthy smile helps to boost your confidence and improve your overall outlook. If you have any of the conditions mentioned above, an affordable solution for these dental problems is cosmetic teeth bonding. Consult your dentist to determine whether this quick dental treatment is best for you and restore your bright smile in little-to-no time.
TIPS TO BOOST YOUR ENERGY THIS SUMMER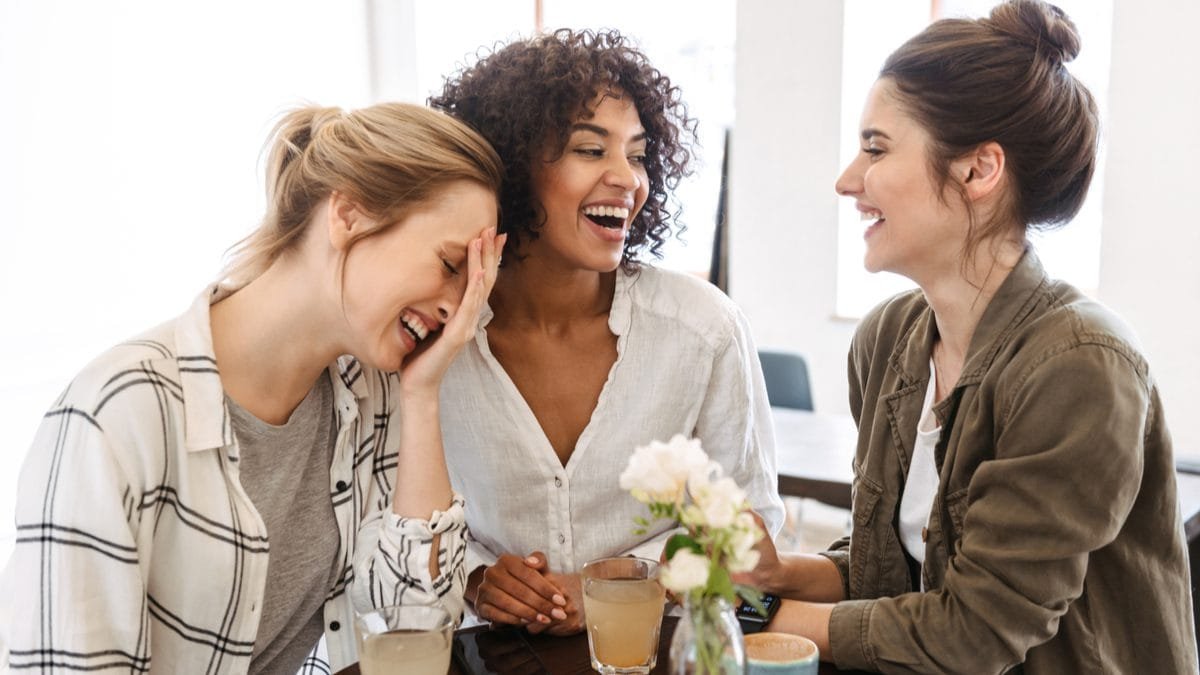 With the world finally reopening again after lockdown, it's easy to feel overwhelmed and drained by the sudden onslaught of social events and parties. If your tank is a little low on fuel, learn how to boost your energy with these top tips. Time to enjoy summer to the max!
The temperatures are rising, the days are stretched out and there's a carefree vibe in the air following the steady easing of restrictions. We are all grateful about the prospect of seeing life go back to normal. However, if your phone has been non-stop buzzing with a flow of invitations to garden parties, pub lunches, and picnics, it can all feel a little too much. Especially after going cold turkey on any semblance of social life for so long.
'The summer of 2021 marks the beginning of a post-lockdown era. The sense of "making up for lost time" after such an extended period of restricted activity is both understandable and risky as people over-indulge in the things they have missed most. If not managed carefully it can feel overwhelming and lead to burnout,' believes Kate Morris-Bates, clinical therapist and wellness expert. In Japan, summer fatigue is known as 'masturbate.' With sauna-like temperatures soaring during the summer months, masturbation is an annual phenomenon the Japanese know only too well. They manage this fatigue by practicing better self-care, looking after their diet, and tweaking daily activity levels. So, if you feel like your vitality is waning and you're desperate to get to your happy place once again, we've covered all bases to send your energy levels sky-high!
1. Have a power nap for a quick energy boost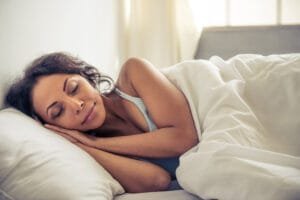 The Japanese take power naps at work and, in European countries such as Italy and Spain, an afternoon siesta forms part of daily life. Yet, in the UK, we still haven't really cottoned on to the benefits of a speedy daytime snooze. A power nap can leave you feeling refreshed and energized, and there's even research demonstrating that 40 winks can improve memory. 'According to an Australian study, having a 10-minute nap (which isn't long enough for you to enter deep sleep) at midday provides an immediate improvement in alertness, mood, and performance,' shares Morris-Bates.
2. Change up your workout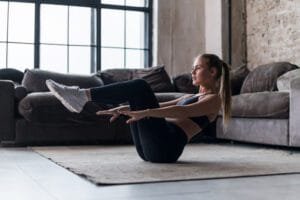 Just as you might add a pop of color to your summer wardrobe or re-think your skincare regime, you should adapt your workouts to correlate with the shift that warmer weather brings. This might mean taking an indoor workout into the great outdoors or getting up an hour earlier to practice an energizing sequence of sun salutations. 'Take exercise during the cooler times of the day – work out so you're not tired out and listen to your personal energy levels so that you can tailor your workout appropriately,' advises Morris-Bates.
3. Inhale energizing scents to boost your energy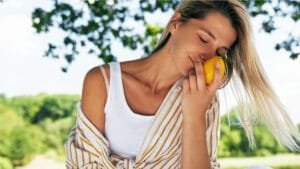 When you're feeling up and down, and need a way to lift your energy levels, a sniff of an energizing fragrance could do wonders to refill your feel-good tank. Citrus scents like lemon and lime evoke a summer holiday vibe of cocktails and sunshine, whilst geranium and bergamot have a balancing effect on emotions. Grow some herbs such as energizing peppermint and rosemary (known for helping to improve focus) on your windowsill and cut off a few sprigs whenever fatigue strikes.
4. Make an effort with friends but know your limits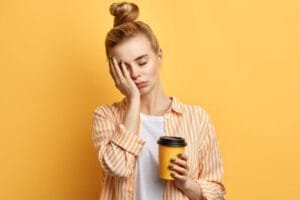 We've lived in isolation for such a long time that it's practically become a new way of life, but it's important that you still make an effort to nurture relationships with friends, family, and even trusted neighbors, as communication is so important for fostering wellbeing
However, we all have boundaries, and if social invitations are feeling too overwhelming, remember that it's okay to say no.
5. Keep a journal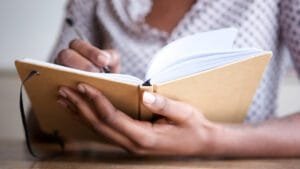 When something is bothering you, writing down your feelings is one of the best ways to get things off your chest. Keep a journal where you can free-flowingly scribble down your emotions when things get too much.
6. Try a tropical diet to boost your energy levels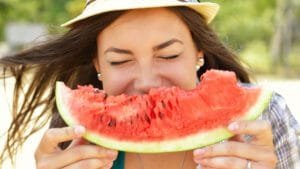 A healthy diet is a key part of the Japanese lifestyle. And even if you aren't hopping on a plane this year, nibbling on tropical fruit can whisk your senses off to more exotic climes. Choosing fruits with a high water content allows your body to hydrate to offset summer tiredness, whilst filling you up with key vitamins, minerals, and antioxidants.
'Fruit with high water content, such as watermelon, is ideal. It's high in carotenoids, such as lycopene, and antioxidants such as vitamin A and C – all of which are essential to protect and repair sun-sensitive skin. It's a good source of hydrating electrolytes, too,' says Morris-Bates. Strawberries, cherries, peaches, and plums are also in season at the moment and will provide an energy pep-up, thanks to their fruit sugar content
7. Make some healthy habits
Try doing these simple things every day/week to keep your mind and body in optimal condition…
Drink two liters of water every day
Eat eight to 10 portions of fruit and veg throughout the day
Schedule in a minimum of 150 minutes of exercise per week
End your daily shower with a cold 30-second blast of water
Put on your favorite tunes and spend 10 minutes busting out dance moves
8. Work with your body's rhythm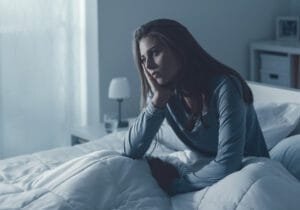 We all have an in-built body clock known as our 'circadian rhythm' which governs our sleep-wake pattern, and this is responsible for essential functions and processes. When you become misaligned with your internal body clock, you can suffer sleep problems and lethargy.
Your circadian rhythm is influenced by environmental cues such as light and dark, which is why you get up when the sun has risen and go to bed after dark. Regardless of the longer days, try to implement a regular sleep-wake pattern by getting up and going to bed at roughly the same time each night. It's also worth ensuring you get around eight hours of slumber time.
9. Let nature give you an energy boost
A nature fix can help to beat summer fatigue on so many levels. Just20 minutes of direct sunlight exposure helps to increase immunity and mood-boosting vitamin D levels. You're also automatically more in tune with your senses and better able to slow down when immersed in nature. 'Extended daylight hours offer us the opportunity to breathe fresh air, enjoy nature and absorb vitamin D [the "sunshine vitamin"] as well as the happy hormone serotonin. Relish the chance to sit reading a book, stroll through a park, eat outdoors or spend time in the garden,' recommends Morris-Bates.
10. Practice box breathing to boost your energy
Controlled breathing practice is the antidote to so many of life's ailments, from stress and anxiety to poor sleep. And when you need an energizing pick-me-up, a few moments spent practicing box breathing could help to boost your vitality. Exhale to a count of four, pause for four counts, then inhale for four counts. Pause for four more counts before beginning the pattern again.
5 NUTRITION TIPS TO STAY HEALTHY ON HOLIDAY THIS SUMMER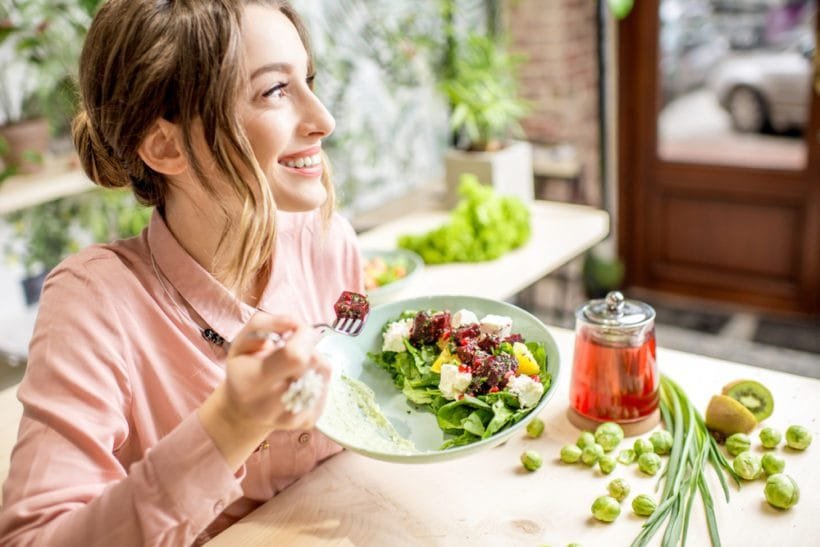 Whether you've planned a staycation or vacation, learn how to make the right diet choices and stay healthy on holiday this year…
Since lockdown ended, many of us have been desperate to escape the monotony and isolation of staying at home. And with staycations and trips abroad back on our summer radar, our appetite for heading off on a well-deserved break is growing. But if you used the extended periods spent indoors to practice better self-care and take control of your diet, you certainly won't want to send your well-being out of whack by undoing all your hard work.
On the flip side, it can sometimes feel like everywhere you look there's a diet de-railer just waiting for you to fall victim to. From creamy gelato to jugs of frozen cocktails, warmer weather naturally calls for luscious treats. And let's not forget that eating out is practically mandatory now that we're finally allowed to dine al fresco! The good news is that, if you're wise about the approach you take, there are plenty of ways to stay figure fabulous without missing out on carefree summer pleasures. Here are our top tips to help you stay healthy on holiday.
1. Try self-catering to stay healthy on holiday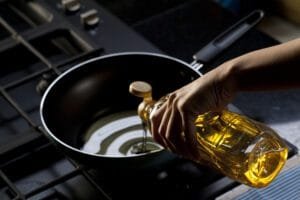 Whether you're planning a break in the UK or abroad, booking self-catering accommodation over an all-inclusive package will make it easier to keep your diet on track because you'll be able to exercise greater control over what you eat. 'You can try to cook some meals at your accommodation. See if you can find a local organic shop or farmers market to get the best ingredients, too,' advises nutritionist Mays Al-Ali. Boost your culinary skills by recreating some traditional recipes from the local area to inspire healthy eating.
2. Barbecue the healthy way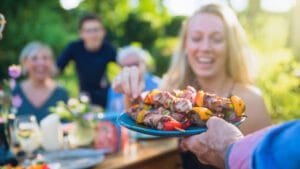 Summer is barbecue season. When the sun is shining, rounding up your holiday buddies to cook delicious food over the coals is arguably one of the best ways to spend the afternoon. Skip the greasy hot dogs and potatoes drenched in mayo for some healthier options. Try fresh salads tossed in lemon juice and olive oil, grilled vegetarian kebabs, or chicken breast marinated with yogurt and herbs. These are all tasty ways to enjoy a barbecue. 'You could also go for raw veggie crudités with dips instead of fatty crisps to start. Olives and guacamole are also fab options,' adds Al-Ali.
3. Go easy on the alcohol to stay healthy on holiday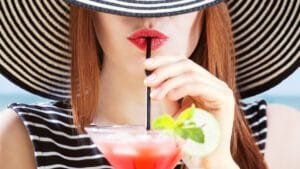 A strawberry margarita is synonymous with beachside fun, but you don't necessarily have to knock back the cocktails in order to get into full-blown summer mode. 'You can make better alcohol choices by staying away from the sugary stuff. Clear liquors such as vodka or gin with fresh lime or lemon and soda are way less calorific than sugar-sweetened cocktails,' says Al-Ali. If you do get the cocktail shaker out, avoid sugary syrups and jazz up drinks with pieces of fruit and some sprigs of herbs. And don't forget to sip a glass of water between alcoholic drinks to stay hydrated and minimize any hangover symptoms.
4. Stay in control of your diet while vacationing
A summer soiree spent dining al fresco is the perfect antidote to the gloomy days we've spent indoors. Scour the menu for healthier options such as grilled fish with a side of roasted vegetables, or a veggie or tofu stir-fry. Next, swap heavy desserts for afresh fruit salad. 'You can always check the menu before you get to the restaurant in order to decide on the healthiest option to choose, or speak to staff beforehand for any specific dietary requirements,' says Al-Ali. 'Ultimately, it's about balance. If you're by the sea, have fish and chips but make up for it by eating healthily for the rest of the day.' Remember to eat slowly so that you don't risk overeating. One way to do this is by putting your cutlery down in between bites.
5. Plan snacks and meals before you go
A healthy diet is bound to go haywire if you don't make time to plan ahead. Once you get into the habit of being prepared it will become second nature. If you're traveling abroad, take some healthy snacks to nibble on. 'Airplane food can often be microwaved sludge. Take some boiled eggs, hummus, and carrot sticks as a better alternative,' recommends Al-Ali. Equally, if you're heading to the beach or planning a day trip, keep some snacks, such as an apple or energy bar, in your bag. That way, you've something nutritious to reach for when hunger strikes.