How much does it cost to get your teeth bonded?
Do you have a chipped or stained tooth? Cosmetic teeth bonding can be the top solution to fix several dental issues without hurting your pocket too much.
Do you have a chipped or stained tooth? Cosmetic teeth bonding can be the top solution to fix several dental issues without hurting your pocket too much. Besides, any cosmetic treatment is an investment, not an expense!
At our Dentist in Spring, Tx, we use hi-tech techniques and high-quality materials to develop natural-looking, full smiles. You might be interested to know, "Does tooth bonding look natural?"
If you're concern about teeth bonding cost, read our guide as we discussed how much it costs to get your teeth bonded.
Cosmetic Teeth Bonding Overview
Cosmetic teeth bonding is a procedure that involves tooth-colored resin material to your teeth. The material applied is then hardened using a special blue light, which bonds to your tooth to give you a complete smile.
The cosmetic teeth bonding procedure can be considered for the following conditions:
To repair chipped and cracked teeth
To adjust the shape of your teeth
To close up gaps between teeth
To improve stained or discolored teeth
To protect your tooth's root that receding gums may have exposed
To repair teeth decay
Cost for Dental Teeth Bonding
Cosmetic teeth bonding is relatively cheaper than other dental treatments. Its cost ranges between $200 and $600 for each tooth, depending on your oral condition.
Why the costs of teeth bonding vary?
Many factors contribute to the varying price of teeth bonding, some of which include:
The number of teeth that need treatment – dental bonding cost for multiple teeth is more than for a single tooth. However, many dentists offer discounts for multiple teeth bonding.
The affected tooth size – large areas that need treatment can be more expensive than filling a smaller tooth area.
The dental clinic's location – dental clinics in big cities will charge you more than other clinics, mainly due to the expense of rent and supplies they pay.
Dentist's level of experience – experienced dentists likely charge higher for the cosmetic teeth bonding. However, they also ensure that the dentistry procedure undergoes without any complications and help you accomplish your desired result.
Additional dental treatments – small makeover added to your cosmetic teeth bonding treatment will add on extra charges. However, some dental offices give discounts for multiple dental treatments.
Conclusion
A bright, healthy smile helps to boost your confidence and improve your overall outlook. If you have any of the conditions mentioned above, an affordable solution for these dental problems is cosmetic teeth bonding. Consult your dentist to determine whether this quick dental treatment is best for you and restore your bright smile in little-to-no time.
I'm a content writer, an artist, and a mechanical engineer. My hobby is to read and write. https://kbizzsolutions.com/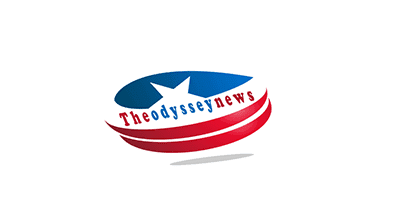 Online Therapy Review Ask The Experts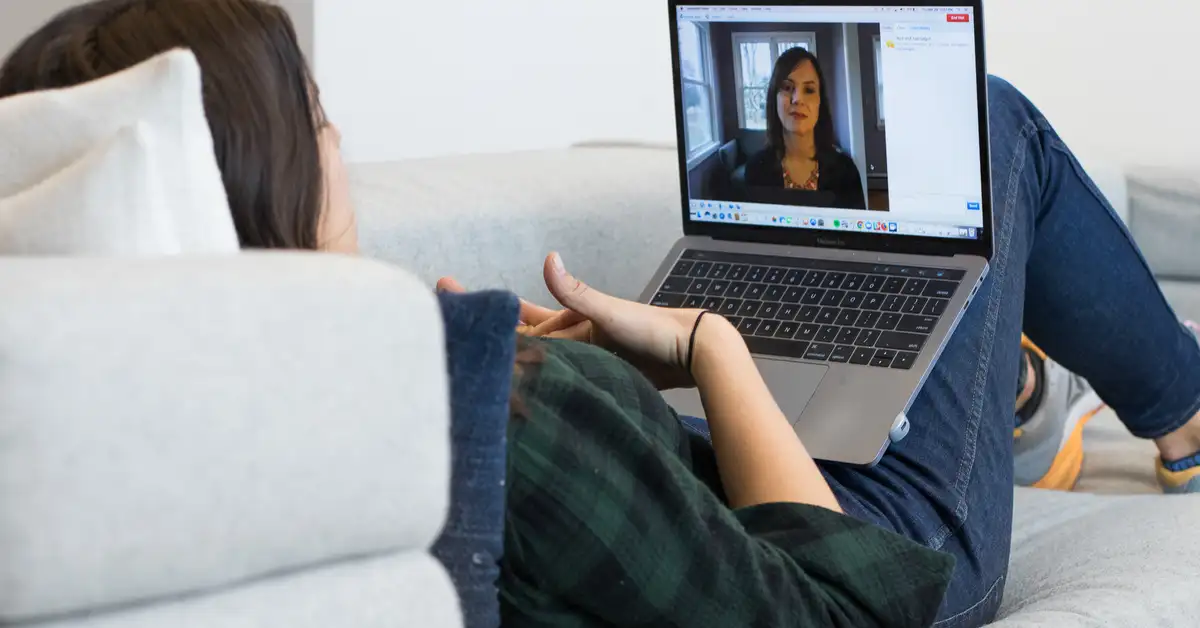 Most people are frustrated by online therapy because the sessions are impersonal and ineffective. That's because a few hours of online chats and messaging isn't enough to help you understand yourself and find ways to heal, cope, and hope.
Online Therapy is different. It doesn't give you "someone to talk to", but a comprehensive support system. This includes personalized counseling where you stay in touch with your therapist in between sessions, worksheets, resources, journals, and more.
Is Online Therapy for you?
This website is ideal for anyone who seeks emotional healing or greater emotional well-being. Consider it if you:
Are you dealing with anxiety, depression, trauma, panic attacks, or other disorders that are affecting your work, relationships, and quality of life

Are you going through a significant change such as a divorce or change in career, and are seeking clarity, closure, or guidance as you rediscover yourself

Need family or relationship counseling to deal with conflict, communication problems, or negative patterns

Want to recognize and break self-destructive habits, thoughts or feelings, such as substance abuse, eating disorders, insecurity, etc.

Are you dealing with too much stress and are feeling its effects on your life—ex. Mood swings, insomnia, emotional eating, etc.

Need "life coaching" in an area, such as being more assertive, managing your anger, or developing healthier relationships
Since the counseling services and resources are online, they're accessible and can be done at the most convenient time and a comfortable pace. So, if you've never had counseling, you can do things as you're ready for them.
Even if you have tried other forms of therapy, or are already seeing a clinical psychologist or psychiatrist every few months, this website's unique approach can provide additional support and resources.
What we like about Online Therapy
Many problems can't be solved by taking a pill or seeing someone every few weeks. It takes time for people to become comfortable with a therapist. Sometimes, it's a struggle to even know what you're feeling or find words to describe it.
Also, being able to identify the problem or talk about it still leaves the question of, "How do I overcome it? What can I do right now to feel happier, stronger, and more in control of my life?"
However, Online Therapy is set up to overcome those "barriers."
Personalized counseling
All the therapists are licensed, trained, and experienced in cognitive behavioral therapy. You can read their profiles and pick a counselor you feel most comfortable with.
Multiple ways of communicating with your counselor
Aside from live calls or chats, you can also message your counselor if you have any questions or thoughts. That's very helpful when you have an AHA moment or a triggering experience that you need help processing—and certainly helps build the trust and rapport that can lead to a more fruitful counseling experience.
Fast feedback
 Unlike clinical settings, you don't have to wait until your next session to speak to your counselor. If you send a message or submit a worksheet, your therapist will reply within 24 hours from Monday to Friday. In many cases, they respond within just a few hours.  You can also read previous feedback.
Practical tools
The worksheets contain questions that help you identify patterns of thought traps holding you back. You also have a journal, an activity plan, and yoga videos—all of which can help you release stress, express yourself, and add more joy into your life.
Concrete, trackable progress
Since you closely coordinate with your therapist and have a daily journal and activities, you can easily see where you are at your journey: how much you've grown, where you still need more support, and areas where you may have backslid and need to revisit.
Affordable rates
Online Therapy is less expensive than the cost of face-to-face sessions at a clinic. You also avoid other costs, such as transportation or taking the day off to see someone during clinic hours.
Accessibility
If you're busy or live in an area that's not near a clinic or hospital, finding a therapist or making time for the sessions can be challenging. With Online Therapy, help is just a click away.
What we don't like about Online Therapy
While we think this is one of the best online counseling services we have tried, there are some limitations to the online medium.
Not suitable for some types of patients
Children or people with special needs may not be able to advantage of the website features fully. In addition, we wish some worksheets are age-appropriate or activities like art therapy or online play that may appeal more to some types of learners.
No evening or weekend clinic hours
The therapists are available eight hours from Monday to Friday. Ideally, there are slots available for people who are only free at night or on weekends because of school or their work, or even for stay-at-home parents who have their hands full with the kids until bedtime.
No community building
We would love if the website had support groups or forums so that members could meet other people who are going through similar situations.
Community support can be very healing and empowering. It can help people new to online counseling be inspired by others' progress. It can also make people feel that they can help others—which can build confidence and trust in oneself and is in and of itself very emotionally healing.
No options for prescriptions
The counselors of Online Therapy will not prescribe drugs. However, while cognitive behavioral therapy is often effective on its own, there are some cases where patients may need medication to control anxiety, depression, or other conditions.
While you can still use Online Therapy for psychological support, you will need to see another psychiatrist who may provide you with prescription medication.
Pros and Cons
If you're looking for an online counselor or are comparing online counseling with regular counseling, you can start with the list of pros and cons
Pros

Cons

Ability to contact counselor through various ways

Continuous support through messaging in between live sessions

Fast response

Diverse tools and resources

Affordable

Convenient

Not suitable for some ages or types of patients

No evening or weekend sessions

No community forums or support groups
What's included in the Online Therapy subscription?
Sessions with a qualified therapist. Your therapist will be there for you at every stage of your journey. Once a week, you will have a 45-minute appointment. You can choose the method you're comfortable with: video, voice only, or message only. In between, they will send activities and can reply to messages if you have questions, concerns, or feel stuck.

Worksheets. The worksheets are one of the best tools on the website. The questions can help you explore subconscious beliefs that drive behavior, identify patterns, or articulate feelings. You also get feedback on the worksheets, so you can process it to find greater insight or identify action points so you can break through barriers and take charge of your life.

Journal. Record your thoughts in the built-in online journal. Even if you write just a few lines each morning and evening, you'll be able to see patterns or become more comfortable with expressing yourself.

Activity plan. This is like an agreement you make with yourself to add experiences that can help you feel more positive, calm and empowered, i.e., meeting up with friends or going for a walk every day.

Yoga videos. This new feature promotes the mind-body connection. Yoga can help reduce stress levels and make you more attuned to your body and your moods.
Features
Weekly 45-minute live sessions

Unlimited messaging

Activities and resources for daily reflection and growth

Affordable monthly subscription fees
Final breakdown: 9.5/10
Considering its affordable rates, we're pleasantly surprised at the quality of care and the comprehensive treatment approach you can find at Online Therapy.
The journal and the activities are well-designed to help you become more self-aware and self-empowered. I've read many self-help books or tried online journal triggers. However, there is a huge difference when a trained counselor guides the activities.
The combination of live chats and unlimited messaging also makes you feel that the counselor understands you and supports you every step. This trust is critical for any therapy to succeed and perhaps one of the biggest reasons why Online Therapy will succeed where other websites can't.
We also liked the additional features, such as the journal and yoga. However, we hope they offer a forum or support group soon so that members can find support from the counselor and other people in the Online Therapy community.
All in all, this website is an excellent option for people who are looking for emotional healing and well-being. Even if it is online, it still seems very personalized and warm—and can bridge the digital distance to make every patient feel heard and supported.
Odyssey has been the lead content writer and content marketer. He has vast experience in the field of writing. His SEO strategies help businesses to gain maximum traffic and success.