Travel Vaccination – When Should You Get It?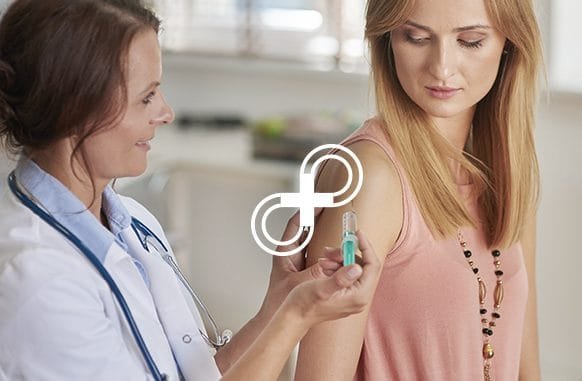 Getting vaccinated the last thing before traveling or skipping it entirely is not a good idea. Although granted, it may not be convenient to get injected, but it pays in the long run.
There have been reports of people who lost their lives simply because they didn't get a vaccine early. This may be uncommon, yet it's a clarion call to everyone to ensure they get vaccinated against many dangerous diseases like typhoid, rabies, hepatitis A, and yellow fever before traveling abroad. This is essential to stay safe and keep others safe too.
The vaccination process
Vaccines are administered via injection or the mouth. They consist of inactivated viruses, bacteria, or toxins in small amounts released into the body. Often, the body gets the toxin released by the bacterium or virus. This procedure is described as immunization from a vaccine. It's not like being immunized via your mother.
Following the inactivity of the agent contained in the vaccine, getting infected from it is not possible. Rather, the vaccine will trigger the immune system in the body. The white blood cells will produce antibodies that will keep a specific viral or bacterial infection at bay.
If this same bacterium or virus invades the body again, the existing antibodies will resist them and prevent sickness. This is what we know as immunity. Often, it could be permanent.
The type of vaccination you need before traveling
You need to get a vaccination before traveling abroad. The type you need comes down to where you're traveling to, your health condition, and activities you intend to carry out abroad. Bear in mind that different vaccines have different times of administration before you travel.
After getting vaccinated, in 7 to 14 days, the body will develop resistance against infectious diseases. But for some vaccines like hepatitis B and rabies vaccine, more than one dose is required to be taken over several weeks to immunize the body properly.
Experts say the yellow fever vaccine is compulsory for travelers heading to some African countries and South America.
Ten days after getting the yellow fever vaccine, the international certificate that follows it becomes valid.
Note also that some vaccines are administered once, and that's final for life. Others need a retake to boost the initial dose after several months or years. The flu vaccine, for instance, requires a yearly dose.
For travelers leaving the UK, it is advised you consult your GP surgery or travel clinic within 4 to 6 weeks at least before taking that flight. Should your medical condition be complex, it's recommended you get early advice.
Planning ahead is important
Avoid the mistake of taking your vaccine very close to travel time. It won't allow enough time for the body to generate enough antibodies and keep you well protected.
Late vaccination would make you develop side effects (if you're supposed to) during the flight or upon landing at your destination.
Based on this, experts advise you to take the vaccine about eight weeks before traveling since your body may need a few days to several weeks to produce antibodies.
Time is crucial in getting a travel vaccine because some persons require several injections in a single course, and others need to be immunized ahead of time.
Once again, experts have advised that travelers leaving the UK get advice from their GP surgery or travel clinic 4 to 6 weeks before traveling and patients having severe medical issues should seek early advice. In general, early vaccination is great, but having it late will cause more problems.
But in cases of limited time, getting advice is still okay. In some cases where a disease has a long incubation period, having a vaccine late may still be effective. Others could also protect your body, even if not immediately, and several preventive measures can be considered.
For most recent information on vaccines and procedures for vaccination in the UK, see the Green Book, also called Immunisation Against Infectious Diseases.
Do travel vaccines have side effects?
In the initial 5 to 10 days of getting vaccinated, patients may experience slight, temporary side effects like headache, muscle pain, and mild fever.
Allergies to vaccine carriers like gelatine or egg protein is another problem people may experience. This is why you should inform your doctor ahead of the vaccination about any possible reactions you may have.
Though rare, there are times a severe allergic reaction may happen just immediately after getting vaccinated.
Some persons cannot be given certain kinds of vaccines. There are people also at risk for certain vaccines, so care should be taken for persons with a weak immune system, pregnant women, HIV-infected persons, and people aged 60 and above.
Will you be at risk if you are not vaccinated?
Yes. You stand a chance of getting infected and passing on the disease to others. This is because vaccines are administered to protect the receiver and control community transmission (spread to other people).
Experts say that the risk public health suffers due to zero vaccination is categorized into:
Direct infection (personal health risk)
Continuous transmission (public health risk)
They also admit that the cost of treating infected persons due to no vaccination is an added cost to health systems.
It's important to note that certain vaccines are very effective, while some don't offer the same efficacy. For instance, the vaccine for typhoid is about 70 percent protective for three years, which is why preventative measures like personal hygiene, clean water, and healthy foods are essential additions.
Are you still unsure of what this is about? You can make an appointment at a travel vaccination clinic near you. The doctor will discuss vaccination and other measures that can prevent diseases. You can also check the Walk-In Clinic for more information on the travel vaccine.
warning ….?…. Date May/08/2021…?complete your profile…..otherwise, odysseynews did not accept your article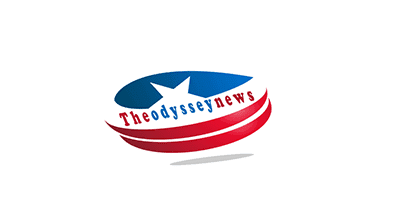 Do you want to attract customers with Lip Balm Boxes?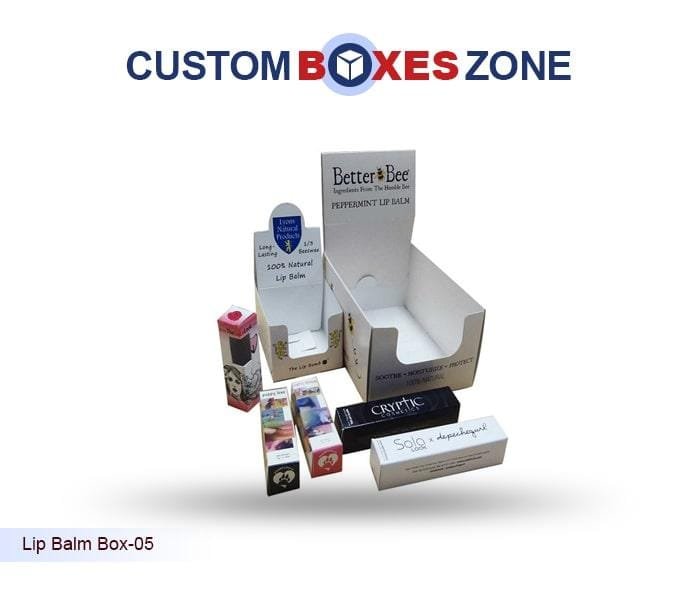 How to Keep your product conserved with Lip Balm Boxes?
Lip balms are getting noticed these days and many people use these lip balms in a variety of flavors to keep their lips hydrated. Many retailers and manufacturers are coming into the market with their unique lip balms for a variety of uses and customers for varying needs and requirements. As much as lip balm makers are entering in market, there is an increasing need generating to conserve these lip balms. Many Lip Balm Packaging manufacturers are advancing in the market with their unique and customized Lip Balm Boxes to meet this increasing demand. What are the major factors every lip balm maker needs to understand while deciding on Lip Balm Packaging Boxes for their lip balms? Let's see the details.
Custom Lip Balm Display Boxes Packaging to conserve your Lip Balms
Custom Lip Balm Boxes have a variety of roles and need to be filled for your luxurious lip balms. They conserve your lip balms for a longer period from bacteria. They also establish the destruction of wear and tear during the freight process. They play an important part in raising the display show of your lip balm product. Lip Balm Boxes are possible in interesting color mixes. The material also varies as per the desire and requirement of lip balm makers. They can choose various styles and sizes to match their product size. It may also include extra additions and printing styles in Lip Balm Boxes to improve Lip Balm Packaging quality. Custom Lip Balm Boxes deliver the basic differentiation between products from different adversaries.
Future securing environment-friendly material for your Custom Lip Balm Display Boxes
Custom Lip Balm Display Boxes created with eco-friendly material are critical for our future environmental safety and protection. Quality material should be equipped with features like biodegradable, reusability, and recyclable materials that are standard for high-class Lip Balm Packaging. By using Custom Lip Balm Display Boxes material with these features, you can also contribute to protecting the environment for future generations.
Biodegradable is the feature through which Lip Balm Packaging material decomposes itself after a certain period and converts itself into natural material. Lip Balm Packaging materials like Kraft paper, cardboard boxes are those kinds of materials that are made of natural recyclable material. use of these kinds of packaging for lip balm material and avoidance of Custom Lip Balm DisplayBoxes with chemical material in the future. You should order all your Lip Balm Packaging with Custom Boxes Zone that ensures it created all their Custom Lip Balm Display Boxes with natural materials like cardboard, Kraft Paper, and corrugated boxes.
Lip Balm Packaging decorative printing features
Printing features that are available to decorate your Custom Lip Balm Display Boxes include elegant design and creative content. You can use these features along with printing styles like embossing and engraving to differentiate the content writing style from simple flat writing to 3d effects.
These features not only separate your Lip Balm Packaging Boxes from your competitors but also improvise your overall brand image. Printing your brand logo provides an extra added benefit for your brand and sales boosting. Your brand logo displayed in elegant style with quality printing converts your ordinary-looking Lip Balm Packaging to an attractive look. Your brand and sales can get huge customer engagement and brand loyalty if you succeed to create different-looking packaging for Lip Balm Boxes your lip balms.
Critical factors to consider for printing decoration techniques for Packaging for your Lip Balms
Various Lip Balm Packaging suppliers are available in the market with varying printing techniques for different situations and needs. Printing techniques are available to match quick printing and testing results like digital printing. Getting your Lip Balm Packaging Boxes in bulk quantities quickly and cheaply requires implementing lithographic printing techniques.
There are some major differences in setup and the situations where these techniques are beneficial and recommended for excellent results. In the digital printing method, someone directly implemented the design or printing content on the material on which the results are required. In a lithographic method of printing, die-cast plates are prepared first for the printing task and printing ink is implemented on these plates initially. Once these plates are ready and set up then you can get printing in enormous quantities at cheap rates.
Ordering quantity offers for your cost-reducing Wholesale Lip Balm Boxes
You have an ordering quantity that is huge in numbers, but you don't find any right Lip Balm Packaging manufacturer that is providing you the desired quantity either within your time frames or your budgeting limits. You should your order with Custom Boxes Zone.
Our latest machines and optimized operations have enabled us to provide your Custom Lip Balm Packaging order in any desired quantities within your deadlines. Our optimized operations and procedures have allowed us to minimize wastages and thus allowed us to offer Lip Balm Packaging at minimum costs. We have designed our bulk order discounts and quantities to order accordingly. We have the right quantity and discounts for all your Lip Balm Packaging needs.
Innovate your own Custom Lip Balm Display Boxes with plug and play customization options
Getting into the driving seat and innovating by yourself the Lip Balm Packaging for lip balm as per your desire and imagination is a very fulfilling and liberating feeling. Deciding and selecting each feature of your Lip Balm Boxes provides a unique sense of freedom and control on every step of the Lip Balm Packaging manufacturing process.
You only may not select the look and feel for your Custom Eyeshadow Packaging, but also have the freedom to select the material quality as well. You can add custom finishing features like silver foiling, gold foiling, or UV print to improve the quality accordingly. If you want to add extra spacing extra edges or extra pockets for auxiliary items, you are independent to select them as well.
Who is offering plug-and-play features for your own innovative Lip Balm Packaging?
As of now, you have got a detailed understanding of all features and factors required for high-class Lip Balm Packaging materials. You have also decided and selected the features that you want to see in your Lip Balm Packaging. Next, you want that kind of Lip Balm Packaging supplier who provides the same level of freedom and liberty to pick the features for your 
Lip Balm Boxes Wholesale
.
You require a supplier with industry experience and expert resources who can deliver packaging boxes as per your quality standards. Not all packaging manufacturers offer Lip Balm Packaging features that match your requirements. Custom Boxes Zone with a lot of industry know-how and talented resources is the right choice for all your packaging for lip balm needs for your Lip Balm Boxes. our December discount deals are an amazing opportunity for you to get your Lip Balm Packaging Boxes in bulk quantity at affordable rates.