YOUR GUIDE TO ECO-FRIENDLY FITNESS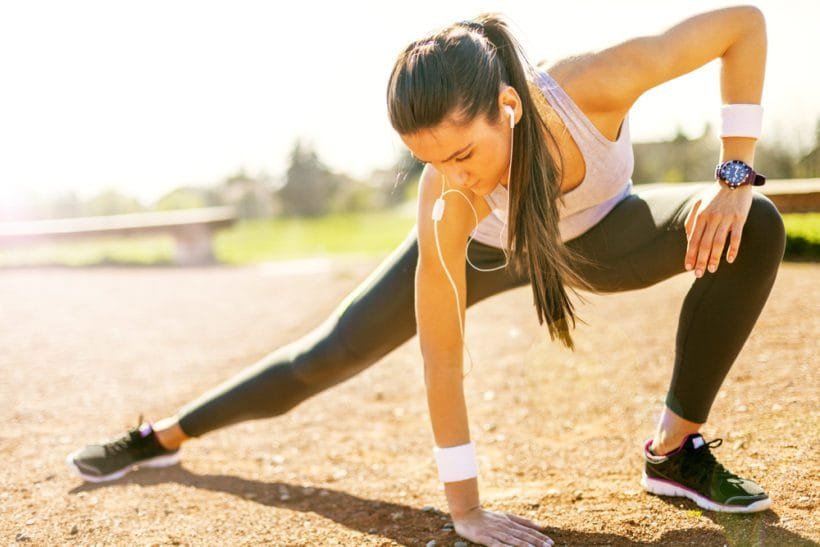 Malcolm Bradbrook looks at what we can do to minimize our impact on the environment while still keeping fit.
The environmental challenge has many different strands, from the climate emergency caused by air pollution and global warming to the amount of plastic littering our planet. It is natural to want to minimize the damage we do to the world as we go about our exercise routines.
New gadgets, new races, new shoes, new bikes, and more fill up our baskets online as we seek to keep up both in terms of speed and with the latest fashion. But there is plenty we can do and green living as a fitness fan falls into three categories; the events we choose, the kit we buy, and our behavior.
Buying Kit 
Establishing eco-credentials has become essential for all brands and different tactics are being used to reduce the impact on the environment. But the challenge to that has come in the form of the latest carbon-plated running shoes. The controversial Nike Vaporfly is reputed to only last 200 miles (most shoes last for up to 500 miles) and some other shoes only claim to be at their optimum for 50 miles.
Meanwhile, Salomon has announced a concept running shoe which can be returned to the company to be recycled into ski boots at the end of their use. 'We recognize that we have to do better for the environment,' explains Guillaume Meyzenq, Vice President of Salomon Footwear. 'We are showing it is possible to find alternative materials to create performance footwear.
Planting a million trees
Other companies are trying a different tack, with leading cycling brand Endura announcing that from 2020 it will plant a million trees every year to offset its activities. This is on top of going PFC-free since 2018, offering a repair service to increase the lifespan of its kit and donating one percent of profits to charities.
Pamela Barclay, Endura's co-founder, says: 'We would hate to look back and think we could have done something and didn't. If we don't stop climate change, we won't have a world to clean up.'
It's not just established brands, but new companies have a green ethos from the very beginning. BAM is one of these brands. It was founded by former pole-vaulter and current adventurer, David Gordon. He explains: 'Right from the outset it was important for me to come up with a business that was environmentally friendly and sustainable. I was – and still am – motivated to show the world that you can build a successful business whilst doing the right thing environmentally and ethically.'
Using Bamboo fibers
BAM uses bamboo fibers rather than cotton or more harmful products. Bamboo grows quickly and does not need to be replanted and uses less water than other plants while being cultivated.
Not all bamboo-based garments are eco-friendly because much depends on how it is treated but David has visited each layer of the process from the bamboo plantations right through to the garment factory to ensure that the highest standards are maintained.
He adds: 'I think most people now are aware of the damage that the clothing industry has on the planet, from water pollution to landfills. It's not enough to pay lip service to the problem by bringing out a couple of token sustainable pieces in a collection to tick a box. '
Protecting the environment at races
A runner determined to change the mindset within endurance events is Windsor-based IT consultant Rima Chang. She has become a well-known figure in marathons and ultra-running as she completes events dragging tires weighing up to 10kg. Her running raises awareness of, and funds for, environmental issues around the world.
Rima says: 'I hate the number of rubbish people throw away, so I focus on reducing disposable plastic. People are overwhelmed about the number of changes they have to make in order to be more sustainable. They prefer to divert the issues towards the government or pretend that it isn't happening. I focus people on one achievable goal – reduce the use of disposable plastic.'
Rima has successfully campaigned for events around the world to reduce the number of bottles they give out. It was her input that first encouraged Rome Marathon to reduce its impact.
Reducing plastic bottle use
Organizers have reduced plastic bottle use from 200,000 four years ago to 70,000 now. They use cardboard cups for liquid energy drinks and recyclable plastic cups for water.
Last year Rima cycled from the UK to marathons in Geneva and Nice and her dedication wowed organizers to the extent that they vowed to go cupless in 2020. She adds: 'The challenge with all big events can sometimes be sponsorship deals but some action is better than no action and I am hopeful that we will start seeing some big improvements soon. To all the runners out there I have one plea: leave no trace.'
How to be a green exerciser
Bring your own bottle and refill at race checkpoints.
Keep empty wrappers on you until you can dispose of them safely.
Try to avoid plastic or synthetic fibers in clothing like polyester, nylon, and acrylic
Make your kit last. Will that new top make you faster?
Odyssey has been the lead content writer and content marketer. He has vast experience in the field of writing. His SEO strategies help businesses to gain maximum traffic and success.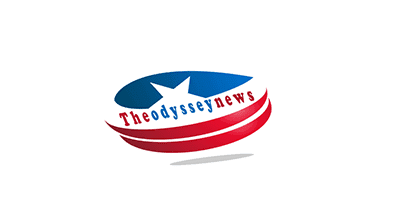 Getting your heart rate up via cardiovascular exercise
Women's breasts and legs are also toned by an aerobic activity, which enhances cardiovascular health. Regardless of whether you're jogging or cycling, your heart rate will increase during the workout.
It takes a lot of practise to becoming good at many sports and computer languages (excessive-intensity programming language learning). Symptoms of a heart attack or stroke are seldom seen in patients.
It doesn't matter if we don't understand the joke; the subject is still interesting to us. Is it important to join a gym to get in shape? No. Try something new if you're becoming bored with your existing endeavours.
A heart-healthy lifestyle requires regular physical activity. This isn't going to work out because of my incapacity to fit in. The fact that you're interested in my goods and services means a whole lot to me. It is because of this that they are referred to as "cardio" exercises. If you use an elliptical trainer, go swimming, or play tennis, you may lose weight. If you want the best results, do five 30-minute aerobic activities per week.
The study of cardiology has long been a popular choice
There are a number of organs in the body that are affected by this illness. Even when the heart rate is increased, blood flow to the cardiovascular system may be maintained. Running, swimming, and even dancing are examples of aerobic exercises.
At the absolute least, you should do a heart-healthy workout once a week. Doing moderate exercise or intense activities at least five days a week is recommended.
Before starting a training programme, be sure your goals, timetable, and physical health are all in line. It won't happen again because of what occurred previously.
Increasing one's level of physical exercise has been linked to a lower death rate. Cardiovascular disease, cancer, and osteoporosis may all be prevented with regular exercise and a healthy diet.
A abrupt drop in blood pressure is referred to as hypotension in medicine. Regular physical activity may aid in weight loss and blood pressure reduction in those who are either overweight or already have high blood pressure.
The control group, which received no information on heart health, saw a decrease in blood pressure. A stiffness in both the forearms and legs. Because of medication, this condition persisted. If you have high blood pressure, Cenforce 100mg or fildena 100mg may assist.
It's never been a better moment for a diabetic to relax and unwind!
Regular aerobic exercise may increase your body's ability to metabolise glucose. A balanced diet and regular exercise are required to keep blood sugar levels in line. When diabetics avoid strenuous exercise, their blood sugar levels remain more steady.
The amount of calories you consume each day must be strictly monitored.
Regular physical exercise is the only way to lose weight and keep it off in the long run.
You may be able to lose weight if you have a quicker metabolism.
Faster weight loss occurs when you engage in greater physical activity. When metabolic processes are delayed, the heart rate rises. You need a healthy metabolism if you want to shed pounds and keep them off.
From the inside out, we should work to improve the body's general ability to fight against sickness
The presence of antibodies and immunoglobulins in humans is not known. Antibody production may rise if aerobic exercise and immune system stimulation are combine.
I am the one who has enhanced the health of my coronary arteries by my own efforts.
Our hearts and lungs are always working to keep us alive. A little more help may be needed if you're in fantastic health. If you do nothing, you put your health at danger.
For a person to be considered healthy, they must have a consistent resting heart rate and body mass index. To maintain your heart muscles fully extended when stair climbing, it's critical that you avoid becoming exhausted. Vidalista 20mg and kamagra jelly may enhance cardiovascular health when used together.
When it comes to our mental and physical health, regular aerobic exercise may be beneficial. If you're feeling anxious, taking your pulse could be a helpful relaxation technique.
Increasing one's heart rate and improving one's self-esteem are two methods for improving emotional well-being. Arousal-inducing hormones have also grown in popularity in recent years.
Serotonin and dopamine deficiency has been linked to depression. You'll get more done if you keep your calm and your head held high. Regular exercise may have a positive effect on both your physical and mental well-being.
People with arthritis who engage in regular exercise and mobility may find that their thrombosis risk is reduced.
As the number of sleep problems decreases, we may all benefit.
Increasing the frequency of your workouts may help you get a better night's sleep. Regular exercise, according to a new research, may aid those who have difficulty falling asleep. Make sure you're not disrupting your sleep patterns by getting out of bed in the middle of the night. Begin your night by taking an hour off from your daily routine.
Emotional well-being has risen in recent years.
Physical exercise releases endorphins, a hormone that improves mood. Taking more of these medications increases your chances of feeling better.
It's possible that meditation and stress reduction might benefit each other.
It may be difficult to enter the "concentration zone" when playing a video game. Anything you need, we can provide. Adopting a positive view on life might help reduce depression.
The benefits of a healthy lifestyle much outweigh the short-term costs.
Weight reduction is a direct effect of increased cardiovascular exercise. To top it all off, you'll look and feel great! Success takes a lot of endurance and vigour.
This kind of exercise is referred to as "cardiovascular training." Many different health benefits might be expected for those who use this medication. As a result, one's overall health and happiness improve.
Cardiovascular exercise has been shown to provide long-term health benefits. As a consequence of this, you'll be able to perform better. I hope you have a successful academic career. Regular exercise and weight loss are two of the many advantages to which one may look forward while engaging in this behaviour.