Will the Queen's death change Meghan and Harry's new chapter?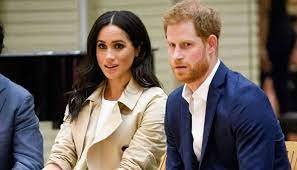 On Thursday, the website Prince Harry and his wife Meghan created as a platform for their new business ventures in California went dark. The links to Meghan's new podcast disappeared and so did the references to the couple's philanthropic efforts and their production deal. Instead, the homepage featured a tribute to Queen Elizabeth II.
To veil a website in digital mourning was a decision in line with royal protocols, but also with public sentiment, even in the seaside towns of southern California, where the Duke and Duchess of Sussex have lived since stepping back from their official roles in the Windsor family hierarchy.
At Ye Old King's Head, an English pub and gift shop close to the beach in Santa Monica, the news of queen's death on Thursday had made the shop a meeting place for both British expatriates and sentimental Americans, said Dusty Kerr, a 65-year-old from Leeds, who has worked at the shop for 23 years. "She's well missed," she said.
The couple live in the celebrity enclave of Montecito, in a mansion reportedly purchased for $14.65m and have started Archewell, a combination of nonprofit and for-profit ventures that aims to "unleash the power of compassion to drive systemic cultural change".
In a move that echoes the post-White House ambitions of Barack and Michelle Obama, the pair signed a reported $100m, multi-year deal with Netflix to produce TV shows, films and children's programs. Meghan launched a Spotify podcast Archetypes, featuring interviews with American celebrity royalty such as Serena Williams, Mariah Carey and Mindy Kaling.
The duo is engaged in several humanitarian organizations, including Harry's Invictus games, and frequently speak out on public issues. In November 2021, the New York Times announced the couple was "getting into finance" and trying to make "sustainable investing mainstream"; Meghan called Republican senators on their personal cell phones to advocate for paid family leave, and was criticized for introducing herself as the "Duchess of Sussex", and Harry, who had served alongside actual academic experts on an Aspen Institute Commission on Information Disorder, said that he had emailed Twitter's then-CEO Jack Dorsey on 5 January 2021 and "warned" him "that his platform was allowing a coup to be staged". The couple's Archewell website encourages readers to share their own personal stories and warns them to be "mindful of screen time" and not spend too much time online, a reference to their engagement with the Silicon Valley "Time Well Spent" movement led by the Center for Humane Technology.
Prince Charles may remove Archie, Lilibet's royal titles amid Meghan Markle snub?
Experts fear Prince Charles may decide to remove Archie and Lilibet from HRH title usage because of his desire to run a 'slimmed down' monarchy.
This would come to play if Prince Charles decides to change the Letters Patent law that was set up by King George V, back in 1917.
The patent in question currently allows all sons and daughters of the sovereign, as well as male grandchildren, to retain royal titles, however, only the eldest son of the Prince of Wales was awarded the option before Queen Elizabeth's reign.
After taking up the crown, she extended the Letters Patent to include all children of the UK Royal Family and allowed them all to retain HRH titles.
This warning comes in light of Prince Charles' former comments about wanting a 'slimmed down' monarchy once he assumes the throne of Britain.
However, fans also suspect the fractured relationship between Prince Harry and Meghan Markle may end up contributing to the King's potential decision in the long run.
This warning comes almost a year after Prince Harry and Meghan Markle made their first explosive admission to a US TV host, Oprah, about comments being made about Archie's skin colour before he was even born.
Although she claimed she'd never reveal the name of the royal in question, speculations circled either King Charles or Queen Consort Camilla.
For those unversed, while Meghan Markle chose to stay in London while Prince Harry visited Scotland to be with his family, she is expected to attend the Queen's funeral which is salted 10 days from the day of her death and will follow a nationwide mourning.
Snoop Dogg cracks jokes about Prince Harry and Queen Elizabeth
US rapper Snoop Dogg shared a funny video to pay tribute to Queen Elizabeth who died at the age of 96.
The rapper is seen joking about how Prince Harry told his grandmother that he loves Snoop's music.
Tye rapper shared the video with caption "RIP to the Queen".
Queen Elizabeth II, the longest-serving monarch in British history and an icon instantly recognisable to billions of people around the world, died on Thursday.
I am an experienced financial analyst & writer who is well known for his ability to foretell market trends as well.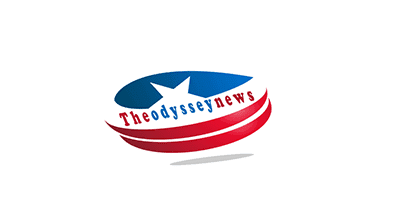 UK to pay half of business winter energy bills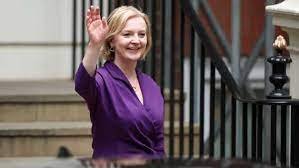 London: Britain on Wednesday launched a six-month plan starting in October to pay about half of energy bills for businesses, as Prime Minister Liz Truss seeks to stop companies going under as a result of rocketing prices.
The news precedes a mini-budget Friday when finance minister Kwasi Kwarteng is expected to unveil tax cuts to help a nation struggling with decades-high inflation.
Wholesale electricity and gas prices for businesses — except the energy sector — as well as charities, hospitals and schools will be capped at half the expected cost on the open market, the government said in a statement.
The announcement comes after Truss launched plans for a two-year household energy price freeze which also starts next month.
"We have stepped in to stop businesses collapsing, protect jobs and limit inflation," Kwarteng said Wednesday.
The chancellor of the exchequer will Friday set out the overall cost of both energy freeze schemes.
His budget will seek to boost economic growth amid forecasts that Britain will this year sink into recession on sky-high energy bills fuelled by the invasion of Ukraine by major oil and gas producer Russia.
The Confederation of British Industry (CBI) welcomed Wednesday´s announcement.
"The package will ease worries about otherwise viable businesses shutting-up shop," said Matthew Fell, chief policy director at the lobby group.
The CBI meanwhile urged a long-term energy solution to increase Britain´s supplies while ramping up efficiency measures to lower demand.
Truss took office on September 6, two days before the death of Queen Elizabeth II, after winning an election of Conservative party members on a tax-cutting platform.
She is committed to scrapping planned tax hikes on both company profits and salaries that predecessor Boris Johnson signed off upon.
Media reports suggest that the government will also scrap an EU limit on bankers´ bonuses following Brexit.
On the London stock market, homebuilders saw their shares rebound on speculation that Truss could cut tax levied on purchases of residential properties.
The tax-cutting plans like those proposed by Truss have come in for criticism from US President Joe Biden, who spoke out against the policy of "trickle-down economics" favoured by the Democrat´s Republican opponents.
The approach hinges on hopes that policies which immediately boost the wealthy will trickle down the economy to reach the less well-off.
"I am sick and tired of trickle-down economics. It has never worked," Biden had tweeted on Tuesday.
Speaking ahead of Biden´s tweet, Truss addressed this point.
"I don´t accept this argument that cutting taxes is somehow unfair," she told Sky News earlier this week.
"What we know is people on higher incomes generally pay more tax.
"So when you reduce taxes, there is often a disproportionate benefit because those people are paying more taxes in the first place," she added.
The two leaders meet Wednesday at the UN in New York.
A day later, the Bank of England is expected to once more ramp up its main interest rate in a bid to dampen sky-high inflation.
Economists warn that the UK´s cost-of-living measures will ravage public finances already reeling from pandemic expenditure.
Analysts from British bank Barclays estimate the cost of the government´s total spending could hit £235 billion ($267 billion).
While official data Wednesday showed British public borrowing improved in August, it is expected to surge as the government funds the planned tax cuts.
Public sector net borrowing, the state´s preferred measure of the deficit, hit £11.8 billion last month, the Office for National Statistics said.
That was down from £14.4 billion a year earlier but was far more than its pre-pandemic 2019 level of £5.3 billion.
I am an experienced financial analyst & writer who is well known for his ability to foretell market trends as well.