Will Men's Obsession With Black Suits Ever Die?
Black is a favorite color of almost half of the world's population. This versatile color provides sophistication to anyone's look, so black is often the most chosen color for suiting up. Men are obsessed with black suits, and you can confirm this through celebrities wearing them at various award functions, music concerts, and weddings.
Trendy designer black suits for men have always been the best and safest formal wear in black or white tie events. Even now, with so many colour options from navy-blue to grey and beige, black has retained its position as the most sought-after suit colour. And this obsession with black suits will not end shortly, in our opinion.
However, fashion is an ever-changing subject. So, it has changed a lot in suits over the years. Hence we feel we should give you some contemporary tips on how to style your black suit. But first, let us guide you through some rules you should remember while suiting up in black.
Some Rules to Follow When Suiting Up in Black
Styling up in the suit should be according to the occasion. For a formal or black-tie event, formal white shirts with a black bow or long tie are the best choice. And a Tuxedo's perfect for white tie functions.
An all-black suit looks stunning, but ensure you create enough contrasting textures between every piece. Style your suit in a pattern, pitch-black shirt, with a slightly grey tie, followed by an all-black suit.
Do not leave your suit simple; play around with accessories. Silver tie pin rose gold lapel and pearl cufflinks will add warmth to your monochromatic black-and-white suit.
When you want to style for a casual look, replace the formal white shirt with a white t-shirt in summer, and a roll-neck sweater in winter. Make sure you pick neutral colors like maroon, beige, navy, olive, etc.
Pocket squares are essential, so give them a place in your look. White or black pocket square could never go wrong. But you can also be playful with color as long as the event's mood allows it.
If ties are not your thing, you could also try a neckerchief. Button your shirt, grab a neckerchief and tie a loose knot around your neck. Tuck the loose ends in the shirt or keep them out flying in the breeze.
Finish off your formal black suit look with an elegant pair of dress shoes. Similarly, a pair of boots or sneakers would go well with the look if you are creating a more rockish and casual look.
You would want to invest in a quality black suit as you will need the ensemble repeatedly. If you don't have time to visit physical stores, you can choose online platforms also. But, make sure you procure your dress from a renowned and reliable online clothing store in South Africa.
Read Also:
Black Suit Combination Ideas
Classic black suit ensemble
When you are unsure about styling your black suit, you can always go for a classic look with a white shirt and black tie. This timeless combination will always be a fail-proof suiting idea. A nice pair of black dress suits will also complete your look.
Black suit with sneakers
Sneakers are casual, but they would be a great option if you want to give a little twist to your black suit. But make sure your sneakers are entirely white and clean. Also, keep your trouser's length on the shorter side so that it does not hide your ankles and sneakers.
Black suit and black shirt
The all-black formal suit looks as dashing as the classic white shirt combination. If you have a party black-tie party ahead, this look would surely stand you apart from everyone else. Achieve this look with a well-fit black shirt and lace up a good pair of black oxfords or loafers.
Black suit plus a t-shirt
When you keep it all casual for your smart-casual events, pair your black suit with a white or black t-shirt. A long v-neck t-shirt would be perfect for this. And to top the look off, grab a pair of black sneakers or derby shoes with some accessories like watches.
Black suit with color shirts
A little complicated look, but if you think you can pull this off, it will strike a charm. To be safe, go for softer colors like light pink or baby blue. Make sure the tie is in bold color. You can also further experiment with bold color shirts, but in that case, the tie would be in light hues.
Conclusion
Black suits are timeless clothing for men, so we will be seeing men putting this garment on now and then on various occasions. However, a slight change in a style or ensemble, as discussed in this blog, can give a fresh look that brings your best version to the front.
Digital Marketing Stretegiest | Content Writer | Blogger | Enthusiastic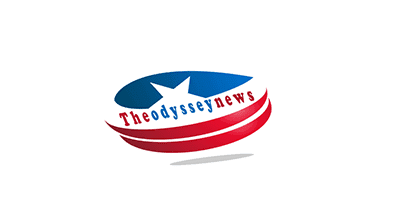 How to find an escort girl?
You are looking for an escort girl, but you don't know how to find one? In this guide, we provide you with the information you need to do so. Discover the most efficient ways to contact and meet birmingham escorts.
Access specialized ad sites
Just like for real estate, cars, or hotels, there are specialized ad sites for escort girls. Dedicated to sex workers, they allow independent escorts to publish ads to gain visibility and make their services known. Most of these ads are linked to landing pages on which the girls detail their services, publish their photos and advertise their rates. If you need advice on how to navigate this type of site safely, visit profilcougar.com.
The main concern with this category of sites is that you have to know how to sort out the different types of profiles exposed. Indeed, the ads of escorts are mixed with ads of prostitutes and erotic masseuses. It is therefore necessary to be able to differentiate between the profiles of escorts and those of other sex workers.
If you are looking for fresh and new escorts, these sites will suit you well. For, they are the best way for novice girls to find their first clients. However, beware of scams!
Go to escort websites
To find a birmingham escorts as easily as possible, you should visit an escort girl website. Thanks to the expansion of the Internet, it is possible to access all types of services related to sex workers. Indeed, these websites are more and more numerous and specialized. You can find all the types of girls you need.
From now on, all categories of escorts are available on the internet, whether they are independent or affiliated to an agency. This gives you a multitude of possibilities and choices according to your expectations. If you need more guarantees and security, go to an agency website. For those who are looking for freedom, independent girls are waiting on their pages.
The main advantage of the Internet is its transparency. By going through its channel, you have the opportunity to access photos and videos describing the girl of your desires. Unlike the phone, you have a clear view of the person with whom you exchange. However, you will also be exposed to risks of scam. You should therefore make sure that the sites you access are reliable.
Ask around in a large hotel
By definition, the role of an escort girl is to accompany her client during his travels. The fact is, most of these clients are men on business trips who stay in hotels. That's why many of the big hotels are in partnership with escort agencies. If you are traveling in Paris or in a foreign country, ask a good hotel and you will be served.
Rest assured, you will never see a hotel advertising such a service, so be tactful. Approach the front desk politely and present your problem with as much discretion and finesse as possible. If you are asked to wait, go up to your room and run a nice bath while your request is being processed. Facilities that use this type of service are discreet in order to maintain their public image.
I am GraceIsabella Hennyjohn. I am professional Digital marketer and content writer. I have 4+ year experience in this field.