Will Canada's Barrick Gold Corporation Boost Business at Gwadar Port?
It could. But past experience underscores the importance of Pakistan and Barrick Gold being transparent on the terms of the deal they struck.
At its inception in 2007, Gwadar Port was expected to be a success. Its strategic location at the mouth of the Strait of Hormuz — an important waterway that opens into the ocean and through which over one-sixth of global oil production and one-third of the world's liquefied natural gas (LPG) passes — was expected to attract international shipping, and commerce and industry to the port.
However, these expectations have not materialized. While 15-17 million barrels of oil pass through the waters just off the Gwadar coast each day, the port itself has remained silent with very little activity.
There are several reasons for the lack of activity at Gwadar Port. Foremost among these is the political instability and the armed insurgency in Balochistan Province over the last two decades. But also, the current low capacity of cranes, docks, berths, storage and other infrastructure and facilities at the port is a major hindrance in making the port a successful "gateway" to China Pakistan Economic Corridor (CPEC).
However, through expansion of port facilities, construction of the free zone and the East Expressway in Gwadar, both Pakistan and China have been seeking to attract trade and deals with foreign companies. One such deal that is in sight is that with the Canadian Barrick Gold Corporation, one of the world's largest gold mining companies.
Barrick plans to mine gold in Balochistan from an areas which is around 1,000 kilometers from Karachi Port and 650 kilometers from Gwadar Port. At present Chinese companies, which are extracting minerals from northwest Balochistan, are trucking them all the way to the already busy Karachi Port.
As the Barrick team and the Gwadar Port Authority (GPA) discussed in their recent meeting, using Gwadar Port would reduce the distance, time and cost of transportation. Half of the distance between the gold reserves and Gwadar port is reachable through the M8 motorway. A new motorway will need to be constructed for the rest of the route.
Barrick's interest in investing billions of dollars in the gold mining project and Gwadar Port, and in using the latter to ship out the minerals appears to be an opportunity for Gwadar to tap into its long-anticipated economic potential.
But past experiences with international investors and mineral mining in Balochistan evoke much skepticism. This skepticism is not without basis.
Barrick plans to work on the Reko Diq Gold mines in Balochistan's Chaghi district, which borders Iran and Afghanistan (Pakistan's nuclear tests in 1998 were carried out in Chaghi).
The Pakistan government, the Balochistan provincial government, and the Barrick Gold Corporation have reached a preliminary agreement under which the corporation will invest $7 billion in the mining project and own 50 percent of the shares, while the balance 50 percent will be shared equally between the federal and Balochistan governments.
The Reqo Dik area reportedly contains the world's fifth largest gold deposits, in addition to several other minerals. Its mineral wealth and the high profits it promises have prompted international companies to take the risk of investing here despite the fragile political situation and multiple security threats they face here.
Their interest began as early as 1961 after the Geological Survey of Pakistan and the U.S. Geological Survey identified the region as being rich in minerals. More extensive studies in 1971 and 1974 confirmed the findings of previous surveys.
The two main areas that these surveys identified in Chaghi district were Saindak and Reko Dik. A Chinese company signed an agreement with Pakistan and began mining in Saindak in 2002. As for Reqo Dik, the Balochistan Development Authority and an Australian mining company BHP Minerals signed a deal in 1993 under which the Chaghi Hills Exploration Joint Venture was set up to explore the Reqo Dik area for minerals.
When BHP's feasibility study confirmed Reqo Dik as one of the world's largest undeveloped copper and gold deposits, it claimed 75 percent of the share in overall discoveries for the next 56 years. However, the company did not begin mining for several years.
Then in 2000,  deal to Tethyan Copper Company (TCC), a joint venture of Antofagasta of Chile and the Barrick Gold Corporation. Both these  to take complete charge of the project in 2006. Meanwhile, in 2010, media investigations publicized the terms of the deal, which angered Baloch nationalist activists and politicians as the terms were seen to allow "outsiders" to exploit and benefit from Balochistan's natural resources even as the people of the province struggled with extreme poverty.
Under pressure from the nationalists, the Balochistan government refused to convert the exploration permit to a mining license, thus ending the deal with TCC. In 2011, the TCC took the case to the Supreme Court of Pakistan which ruled in favor of the Balochistan government. TCC did not give up and took the case the same year to the World Bank under the International Centre for Settlement of Investment Disputes. In 2016, TCC won the case and Pakistan was liable to pay billions in damages for breach of agreement and refusal of a mining license to TCC.
To avoid paying the penalties, Pakistan engaged in out-of-court negotiations with TCC for several years. Finally, in early 2022, it announced a settlement on the case but through a new deal under which Antofagasta stepped back from reinvesting in or restarting any project relating to Reqo Dik. However, Barrick Gold Corporation is once again in the game.
As of now, Barrick plans to invest not only in mineral extraction but also in the Gwadar Port for shipping purposes and social sector development of the Gwadar area and larger Balochistan. The mining work is expected to start in 2027-28. Early investments are expected to create thousands of jobs in the region, especially in Chaghi and Gwadar. But whether local people will benefit remains to be seen.
Several studies, including a recent one by scholars at the China Maritime Studies Institute (CMSI) in the U.S. Naval War College, emphasize that mining and exporting Balochistan's mineral resources are a huge commercial opportunity for the region. These studies point out that a large number of shipments and quantities of exports especially of high-value resources can bring unprecedented profits to Pakistan and make Gwadar Port one of the key ports in the region.
But, the fact that Barrick took Pakistan to court earlier in cases that ran for over a decade and could have cost Islamabad billions of dollars does not bode well. It is a fact that Pakistan allowed Barrick back only to escape paying huge penalties.
Gwadar could indeed emerge as an important port. But first, Pakistani and Chinese authorities and now Barrick Corporation need to improve the port's access to water, power and other basic facilities. Importantly, Barrick, the federal and provincial government and the Gwadar Port Authority should make the details of the deal public so that people are aware of what is happening to their resources and the port, and where they fit in the big picture.
I am an experienced financial analyst & writer who is well known for his ability to foretell market trends as well.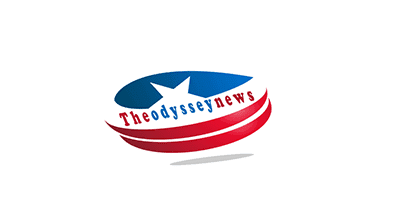 20 Businesses You Can Start on the Cheap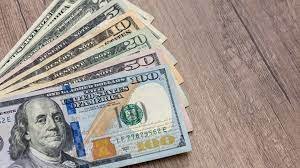 You don't need a ton of cash to get a business up and running. Opportunities abound to become a business owner with less than $500. Here's a look at 20 of them.
Whether you want to be your own boss or just to shore up some extra cash, there are several cheap businesses you can start with little in the way of money. Sure, you may not become the next Facebook or Apple overnight with just a business idea and $500 or less, but there are plenty of opportunities to launch a small business on the cheap.
"The tools and technology available today make it really easy to get a new business up and running quickly and affordably, even with as little as a few hundred dollars," Meghan Stabler, vice president of global product marketing at BigCommerce, told business.com. "It's important to remember that starting a business with little cash does not also mean you jump in recklessly – every  entrepreneur should take a measured approach to selling and invest the time upfront to understand their market and their consumer."
How to find a business to start
Business opportunities abound, even if you only have $500 or less, but before you make the leap, you have to ensure you have a sound business idea. That doesn't mean you need a 20-page business plan, but you should have a passion or interest in the enterprise you're starting. It's the reason so many people become business owners.
You should also do your research about the industry, the market, the potential for growth and the initial investment needed. If you plan to start an online business, Stabler said, you need to find a niche or need in the market and start there. If you try to ride a trend, you'll face a crowded market, and demand for the product could quickly fizzle. It's also important to understand the shopping habits of your customers and what makes them want your products or services over a rival. Finally, Stabler said to know your "four P's" – price, product, placement and promotion.
Now that you know the rules of engagement for taking a small business idea to the next level, here's a list of 20 businesses you can start with an initial investment of $500 or less.
20 businesses you can start with $500 or less
1. Online seller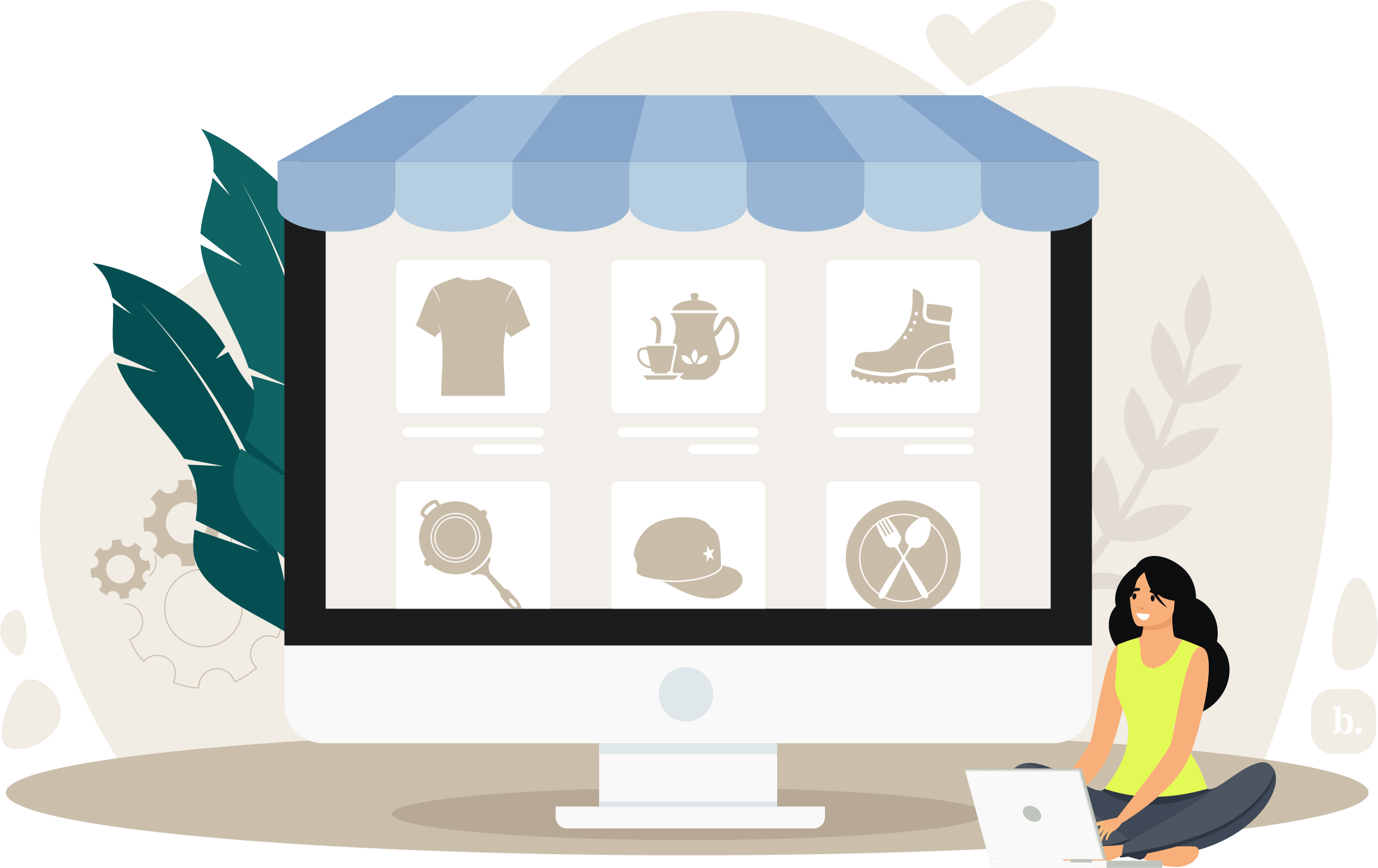 Whether you want to sell apparel, collectibles, or whatever, you can easily get up and running online on the cheap. Marketplaces like Amazon and eBay will let you sell your products for a cut of the sale, while e-commerce platforms charge you a low monthly fee to hawk products over the internet.
It doesn't take too much money to purchase your initial inventory. You can buy bulk items online or at a local discount store, or tap the inventory you have at home. The idea is to sell the products for more than you purchase them, taking into account any marketplace or e-commerce platform fees.
2. Virtual educator/trainer
One of the cheapest ways to start a business is to provide your own services if you have a talent or skill. Melissa Schneider, vice president of product marketing at GoDaddy, pointed to a chef in Nashville, Tennessee, who was laid off during the pandemic. He used his love and knowledge of cooking to start offering online cooking classes. The startup cost wasn't too much, amounting to a computer and internet connection.
"He was able to sell his service in a completely different way," Schneider said.
3. Dropshipper
Cash-strapped would-be business owners can start a dropshipping business. With this business model, you build a storefront or use an e-commerce platform, but you don't hold the inventory. The products are shipped directly from the manufacturer after a customer makes a purchase from your online store. To get a store up and running using this method, all you need to pay for is the domain subscription and the fees associated with using an e-commerce or dropshipping platform.
"The beauty of the dropshipping model is you don't have to actually manufacture any products to get started," Stabler said. "Rather, you partner with a manufacturer that makes your products and ships them directly to your customers, freeing you up to focus on the fun part: the marketing and customer experience."
4. Social media marketer
Social media has become a powerful tool to get the word out. If you are social media savvy, there are tons of businesses looking for your expertise to help them develop marketing strategies, set up and post on their social media accounts, and increase their number of followers and thus sales. Knowledge, not money, is the key to getting this low-cost business up and running.
5. Freelance writer or editor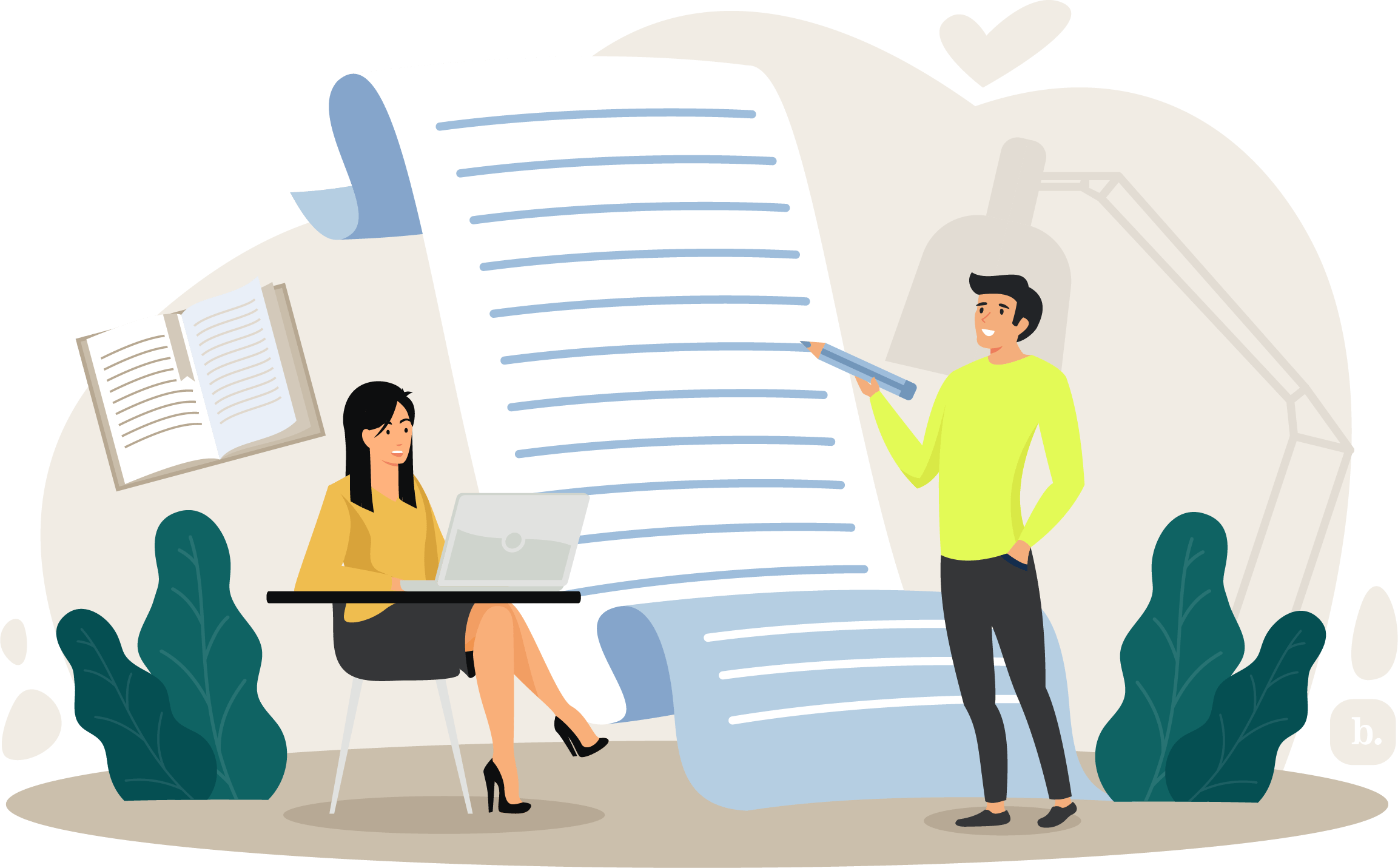 If you have a knack for editing and/or writing, you can turn your expertise into a small business. With the proliferation of online content and social media, there are tons of opportunities to get paid for writing and editing. It takes little money to get up and running, but you will have to prove your worth to clients.
6. Sales consultant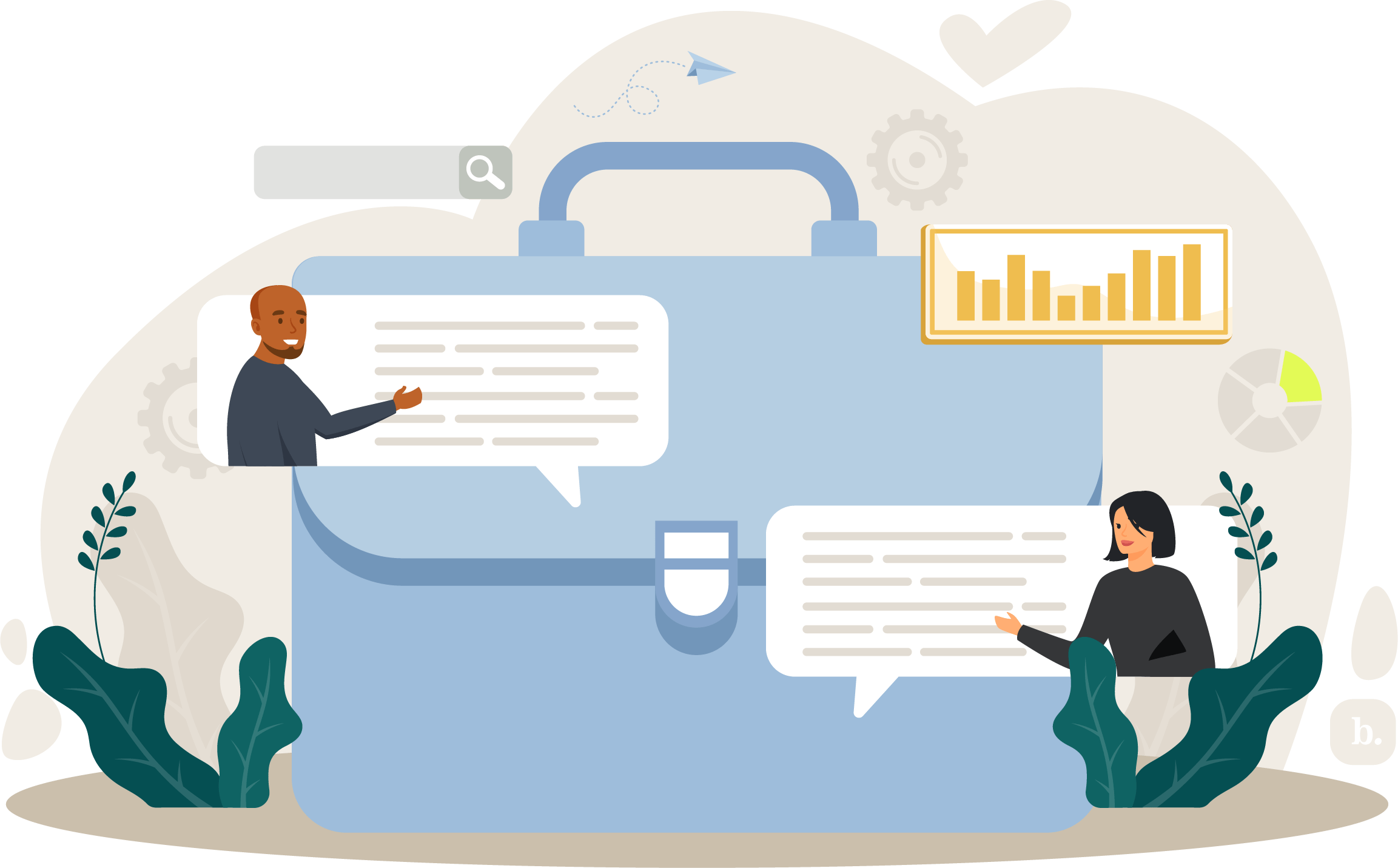 Whether you want to sell makeup or cookware, there are many low-cost businesses you can start by selling products for companies. Take the skincare company Rodan + Fields as an example: It costs just $45 to start selling the products. Avon charges you $5, while Beachbody costs $39.95 for the initial investment and then $15 a month.
7. DIY crafts and treats
If the pandemic taught us anything, it's that Americans are resourceful and innovative. Scores of people took advantage of the pandemic by starting businesses selling crafts, food and desserts, and other items that proved popular. The only costs were for materials. Facebook has been a successful place to market these products locally.
8. Lawn care
The equipment is the biggest outlay for starting a lawn care business, and if you start small, you'll only need a lawn mower and leaf blower. Depending on where you live, this might be a seasonal business, but one that can easily expand. Besides the equipment, all you need are flyers and a Facebook page.
9. Pool cleaning and maintenance
Another seasonal business that doesn't require high startup costs is a pool cleaning and maintenance service. You can start small and expand as your customer base grows.
10. Repair service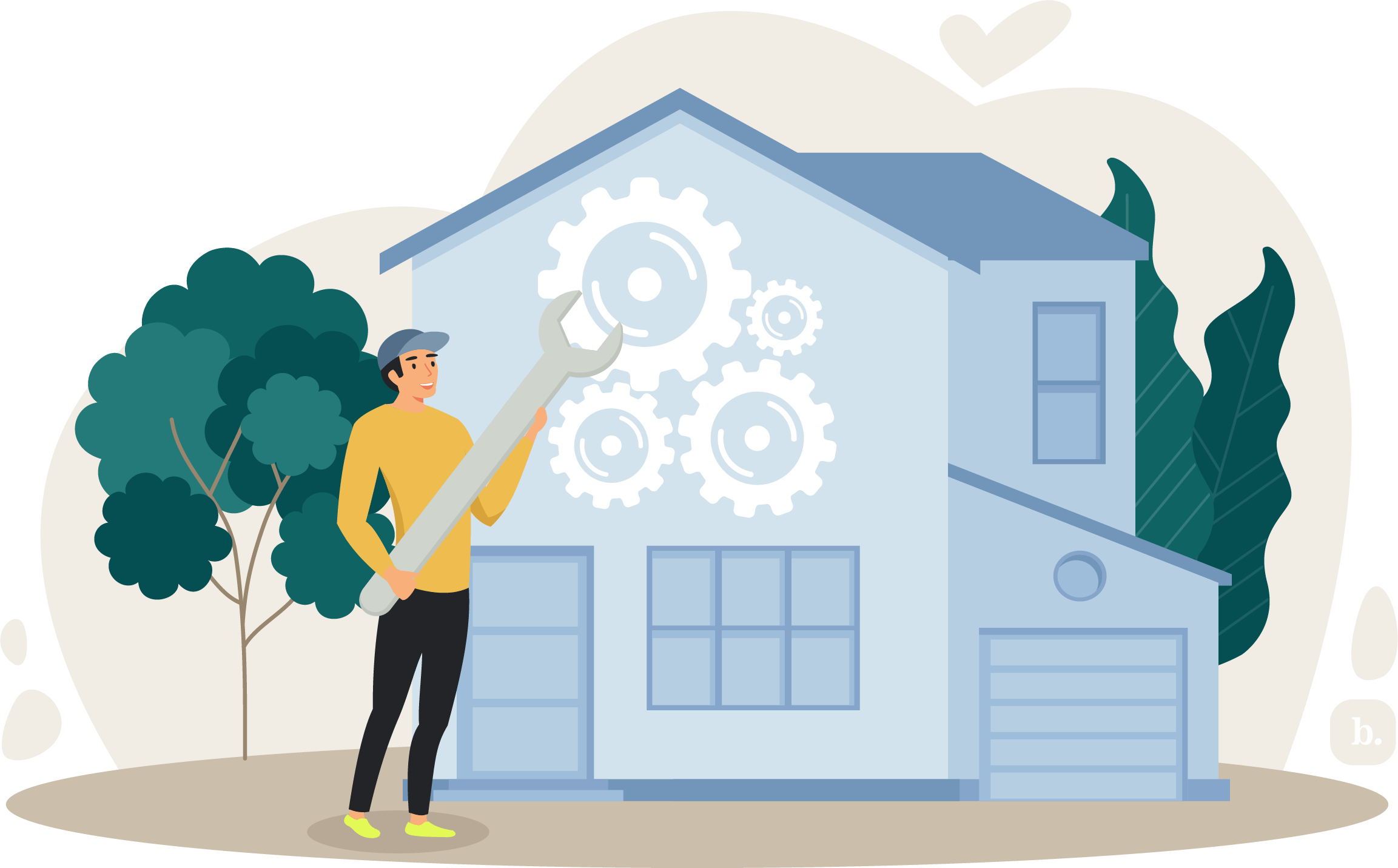 People are spending more time than ever in their homes and, as a result, are more focused on home improvement projects. If you have skills in this area, it's easy to become a repair person without a lot of capital.
11. Pet sitter/walker
This business costs nothing more than the costs associated with marketing – and you need to have a lot of patience and a love of pets. It's another one of those enterprises that can easily expand with little overhead.
12. Virtual assistant
Business owners need help with everyday tasks, from organizing the books to responding to customer emails. As a virtual assistant, you'll perform all these tasks from the comfort of your home, and you can take on multiple clients. All it takes is a computer and internet connection to start a virtual assistant business.
13. Delivery/errand runner
In the same vein as a dog-walking service, a delivery- or errand-running business doesn't require a lot of upfront cash. You'll just need to print out some flyers, get business cards, and promote your service on social media and other online channels. Demand for errand runners has risen during the pandemic. With people sheltering in place, many of them are hiring others to venture out and run their errands for them.
14. Tutor
Are you a math expert? Do you play an instrument, or have great computer skills? Then you can become a tutor, and all it costs is your knowledge. You can conduct tutoring sessions in person or virtually, charging by the hour or half-hour. Your level of experience and client base will determine how much you can charge for your services.
15. Consultant
Businesses need advice, but not all of them want to hire a full-time employee to get it. That is where consultants come in. Use your background and expertise to find the areas where you would bring the most value. That may be marketing, accounting, engineering, information technology or any other skill set you can find demand for.
If you provide good service at a reasonable cost, your reputation will grow, allowing you to expand your business. To get up and running, you'll need a website or social media presence and the ability to network.
16. Professional organizer
People looking to declutter often turn to a professional organizer for help. Customers pay around $80 to $140 an hour and more than $1,000 for an entire home. The overhead costs to become a professional organizer are very little at the onset: You just have to invest in training and education, create a website, and land your initial customers.
17. Translator
If you are fluent in another language, you can easily launch a translation service. There is demand from the medical, legal, publishing and small business communities for people who can translate information into English. A freelance translation business won't cost you anything in startup expenses and can easily expand as your customer base grows.
18. Mobile public notary
Certain documents require approval from a public notary, including wills, loan paperwork, power of attorney, property deeds and other court papers. A mobile public notary visits clients at their homes or places of business.
Depending on where you live, it can cost $50 to $150 a year to become a public notary. Some states require training courses in addition to those fees. Volume is the key to making money as a public notary: You can charge anywhere from 25 cents to $20 a document.
19. Laundry service
If you have a home washer or dryer or access to a laundromat, you could offer washing, drying, ironing, and pickup and delivery services to people in your community. Before you get started, figure out if you will use your own equipment or bring it to the laundromat. After that, the only costs are detergent and laundry bags or baskets.
20. Cleaning service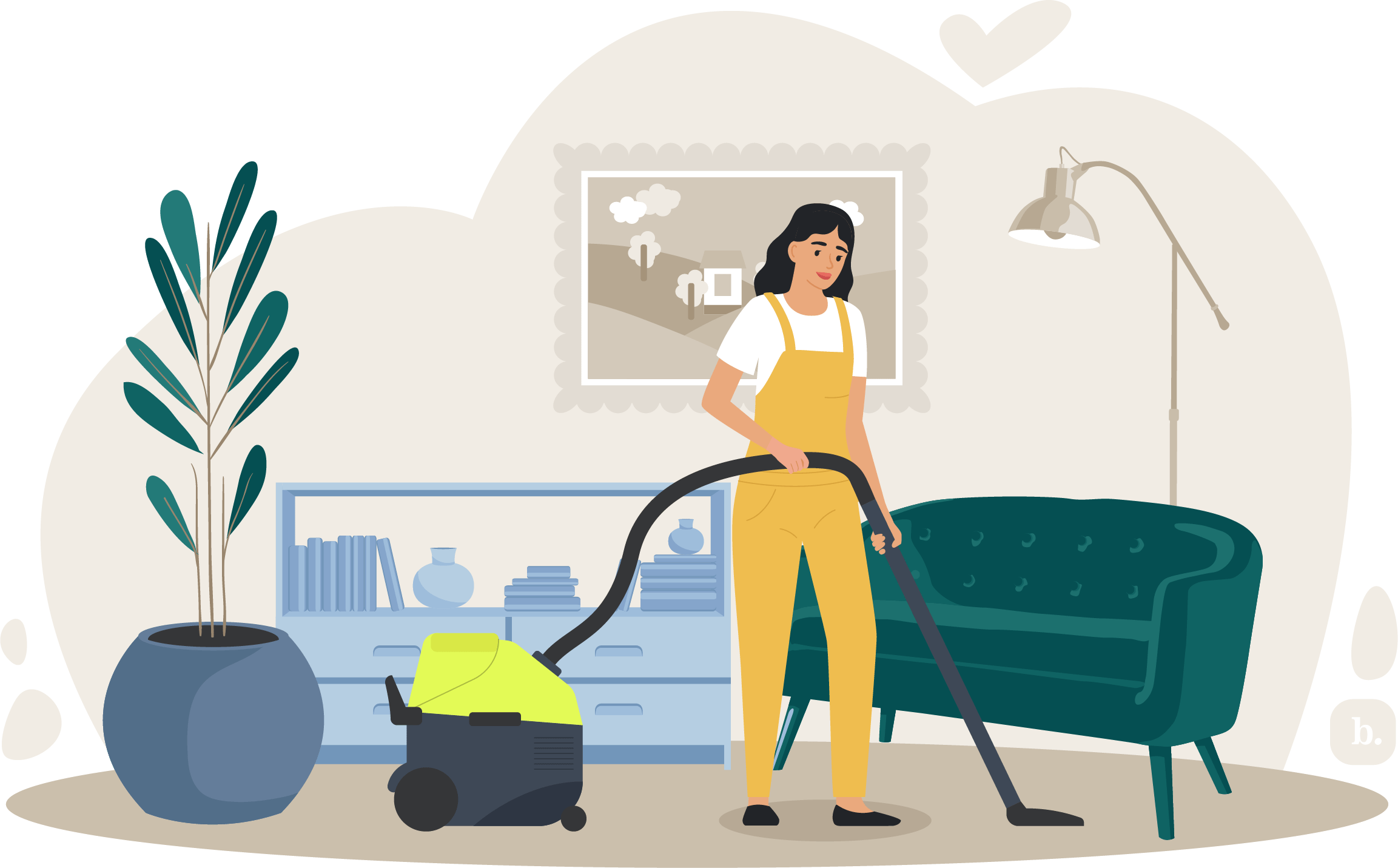 Americans are busy, and the last thing many of them want to do at the end of a week is clean their home or apartment. That is where a cleaning service comes in. According to FreshBooks, the average cost to clean a home is $90 to $150, depending on the size of the property. Launching a cleaning service won't break the bank; all you need is a good vacuum, cleaning supplies and a positive attitude.
I am an experienced financial analyst & writer who is well known for his ability to foretell market trends as well.
Borrow Car Title Loans To Pay For You Christmas Party This Year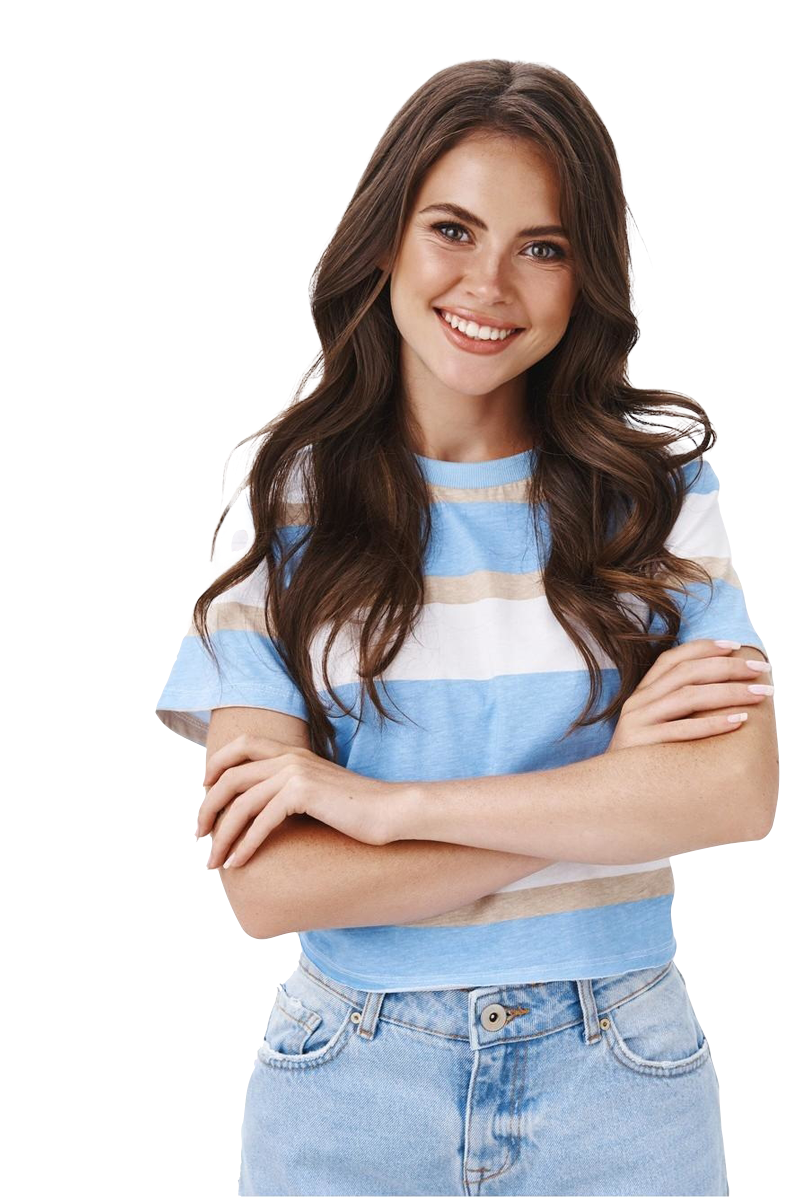 We often think of our Christmas season as a time when we reward ourselves with gifts and spend the rest of the year trying to repay those gifts. And while this is true, it's important to remember that Christmas doesn't have to be all about purchasing presents — you can always treat yourself by spending time with your family and friends. That is why you might want to get Car Title Loans to pay for your Christmas party this year.
Amazing Christmas Party Tips Using Car Title Loans That Will Save You A Fortune
If you are out of cash, there are ways that you can still have a great time without breaking the bank. You can enjoy an amazing holiday party without needing expensive gift-giving or extravagant decorations. The following tips will help you have a night of fun at an affordable price:
– Set a budget. That is important because you may end up spending much more than you planned if you spend on things that aren't necessary.
– Think about the food. It is the most expensive part of a party, and you must plan accordingly. Then, you can make sure you stay within your budget.
– Find a good venue. If you go to a location that is too nice or expensive, it will be difficult for you to stick to your budget when purchasing gifts and decorations. You want an area that is easy on the pocketbook while still suitable for hosting your Christmas party.
– Consider theme parties. You will find many affordable and fun themes, such as a beach party or even an island-themed Christmas party. Theme parties won't put you in the poor house.
Car Title Loans For All Your Christmas Plans
Christmas is one of the happiest times of the year, but it is expensive. Because of this, many people often go into debt during this time and may have to borrow money to pay for all the presents. They even spend more than they planned on decorations and food. Car Title Loans in Vancouver, BC, can help you with your Christmas expenses, allowing you to spend more money on your family without breaking the bank. Title loans can also help you pay back your other debts so that you don't have to worry about them while you enjoy the holidays.
Reasons Car Title Loans Vancouver is The Easiest Way To Pay Your Debts
1. You can go from borrowing to paying them back directly. 
If you are in a situation where you need to borrow money to help pay off another debt and you don't have the cash, title loans can be the answer. In a typical loan scenario, you must make monthly payments and pay back all of your debt over time.
2. They won't harm your credit score. 
Car Title Loans don't use your credit to get the money you need. Instead, they work by selling off the car or other property you have on hand. This way, your credit doesn't suffer any damage from this type of loan and can still be used when you are ready to purchase a new car later.
3. Even people with bad credit can get them. 
Getting a Car Title Loan is often very difficult if you have a poor credit score. However, title loans can be used by people who have recently filed for bankruptcy or suffer from poor credit ratings. They are also much easier to get than other types of loans, which makes them attractive to those who find themselves in difficult situations when it comes time to borrow money.
4. Low rates and fees. 
Because title loans don't use your credit score, there is no risk involved, and you won't have to pay any fees or be charged higher interest rates. That can make the Car Title Loan process much easier to swallow when you are in a tight financial situation, often making it a better option than other loans that can cost you much more money in the long run.
Conclusion:
Car title loans in Vancouver will give you a great party at an affordable price. You won't have to worry about spending too much on gift-giving and decorations, and you can even pay for your entire party with the loan if you need to. By getting title loans for your Christmas party, you will be able to enjoy the season without worrying about how you will pay for it all.
Nagaland State Lottery Today 24.1.2023 Result,1 PM, 6 PM, 8 PM List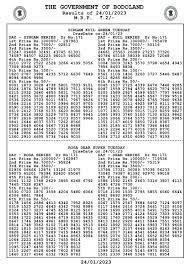 Nagaland Lottery Result Today 24.1.2023, 1 PM, 6 PM, 8 PM Live: Nagaland state lotteries had declared today's result 24.1.2023,  So the ticket holders can check their lucky number on the result pdf. Below we have given the official Nagaland lottery result PDF file. By using that PDF, you can able to check your results easily. Nagaland lottery draws are conducted every day at 1 PM, 6 PM and 8 PM onwards. And the ticket is priced at Rs.6/-. And lakhs of participants getting the tickets from the department. But the one who has lucky can get the prize money easily. Nagaland lottery draw names are Nagaland Government lottery result at 1 PM, Nagaland State Lottery Result 8 PM, and Nagaland lotteries day result at 6 PM.
Nagaland Lottery Result
Nagaland Lottery is a state-run lottery program in the Indian state of Nagaland. The Nagaland state lottery department is responsible for organizing and running the lottery program, which includes several daily and weekly draws with different prize structures and ticket prices. The lottery is a popular form of gambling in Nagaland and is also a significant source of revenue for the state government. The lottery department conducts daily lotteries such as Dear Morning, Dear Day, Dear Evening and Dear Night. They also conduct weekly lotteries such as Dear Hawk, Dear Falcon, Dear Vulture and Dear Ostrich. The lottery department also conducts Bumper lotteries like Christmas Bumper, New Year Bumper, Pongal Bumper, and Summer Bumper. The lottery department announces the results of the draws on its official website, and in local newspapers.
Nagaland Lottery Result
1 PM Result
6 PM Result
8 PM Result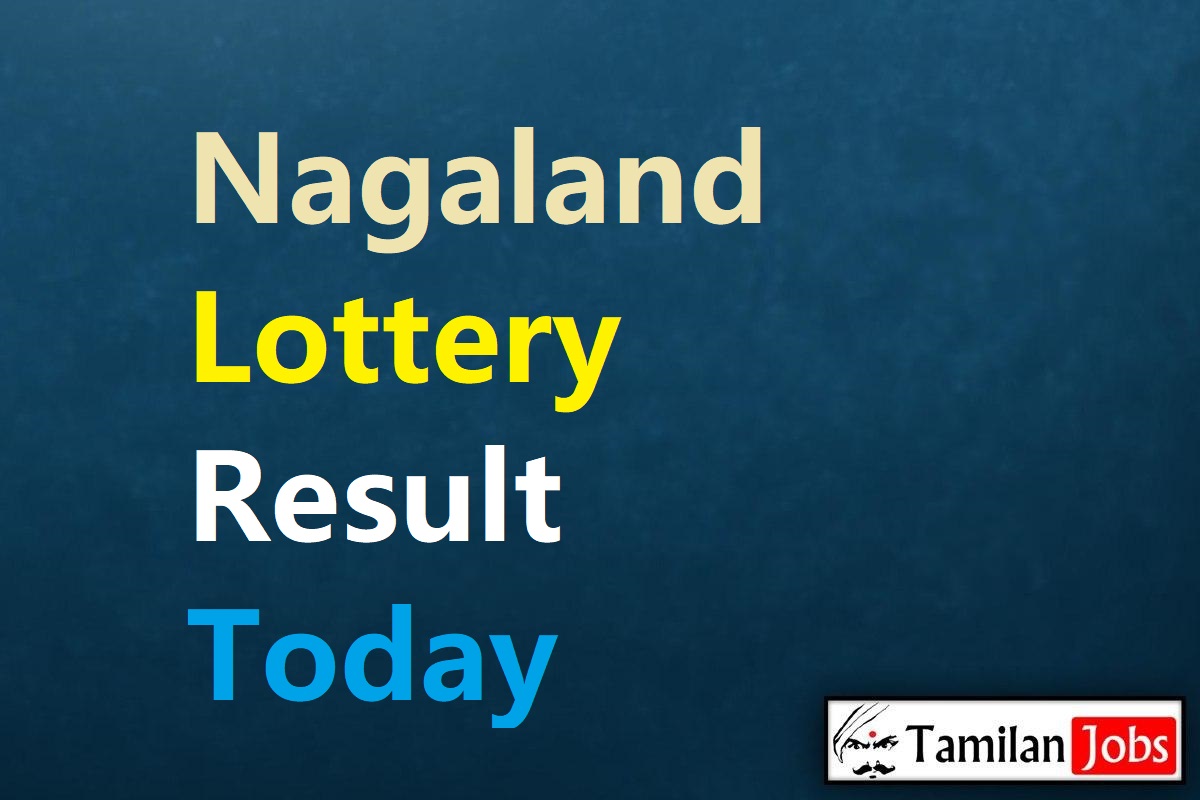 Nagaland Lottery Result
1 PM Result
6 PM Result
8 PM Result
Nagaland State Lottery Result Today 24.1.2023
Lottery Name
Nagaland State Lottery
Draw Code
68, 68 & 208
Draw Name
Dear Morning, Dear Evening and Dear Night
First Prize
Rs. 1,00,00,000
Result date
24.1.2023
Result Time
1 PM, 6 PM and 8 PM
Result Status
Published
Nagaland Lottery Sambad night 8:00 PM Result:

Today Result:


Yesterday Result: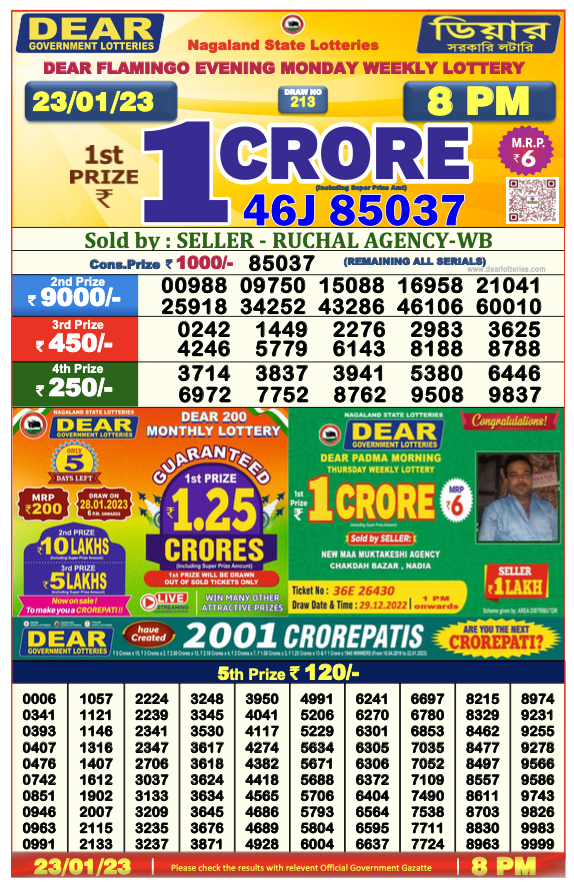 Nagaland Lottery 6 PM Result:

Today Result: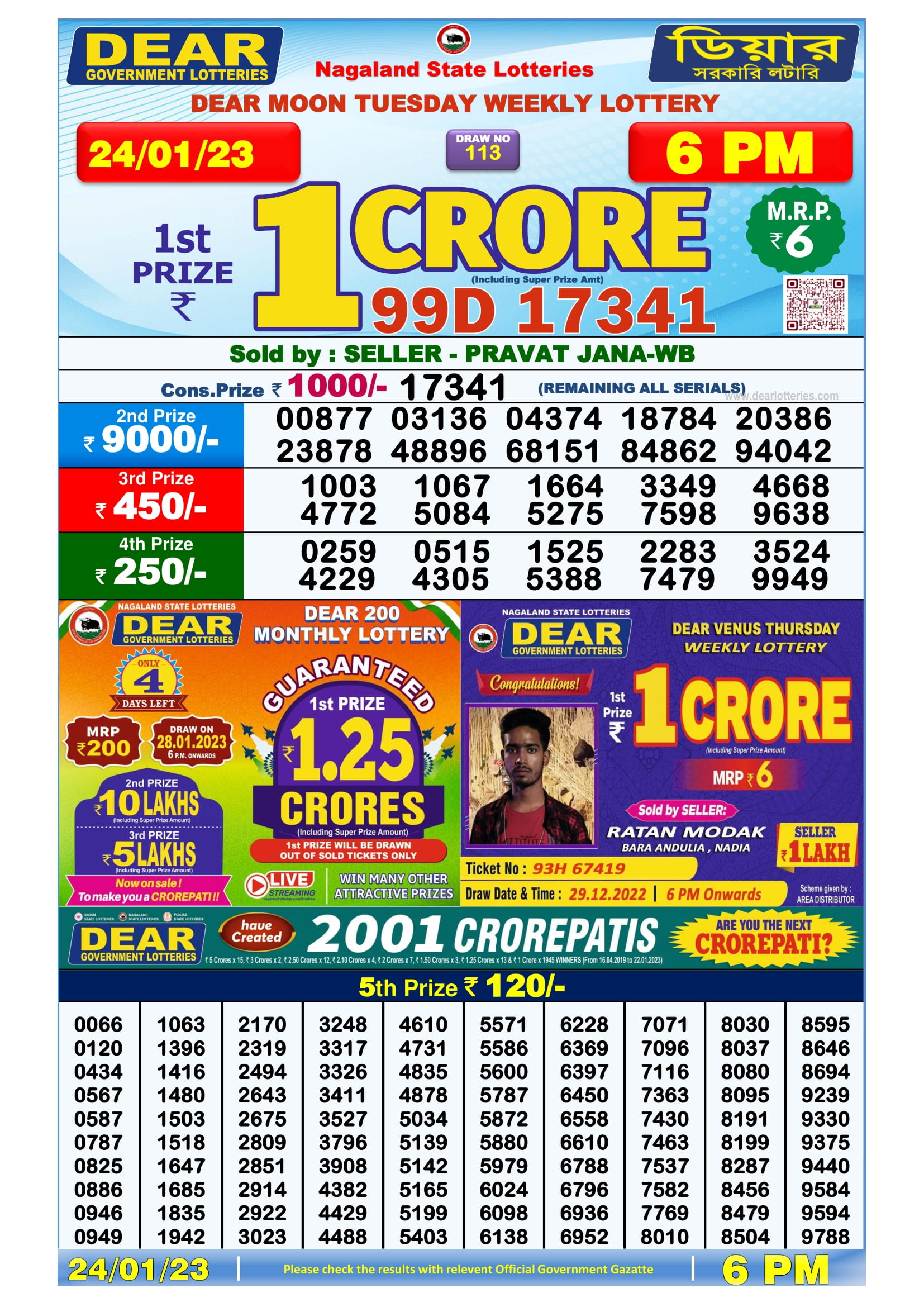 Yesterday Result: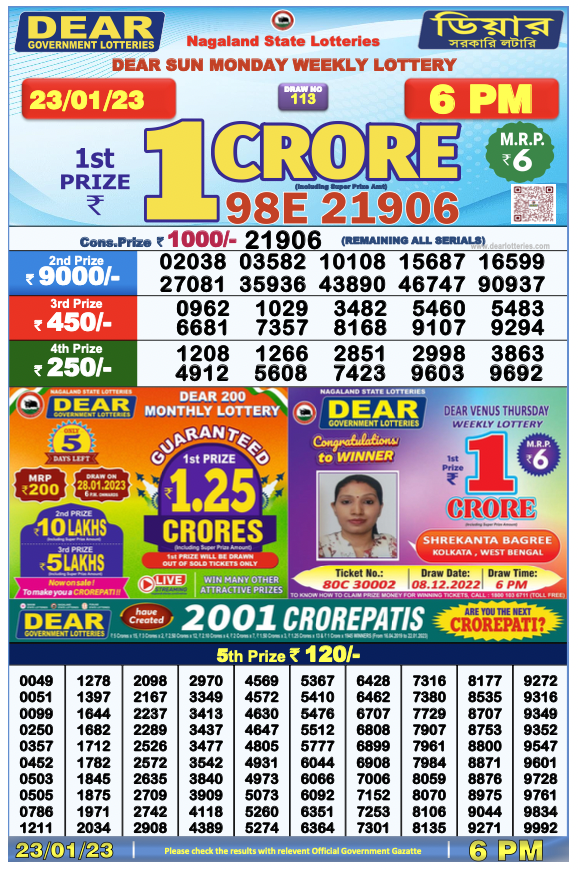 Nagaland lottery morning 1 PM Result:

Today Result: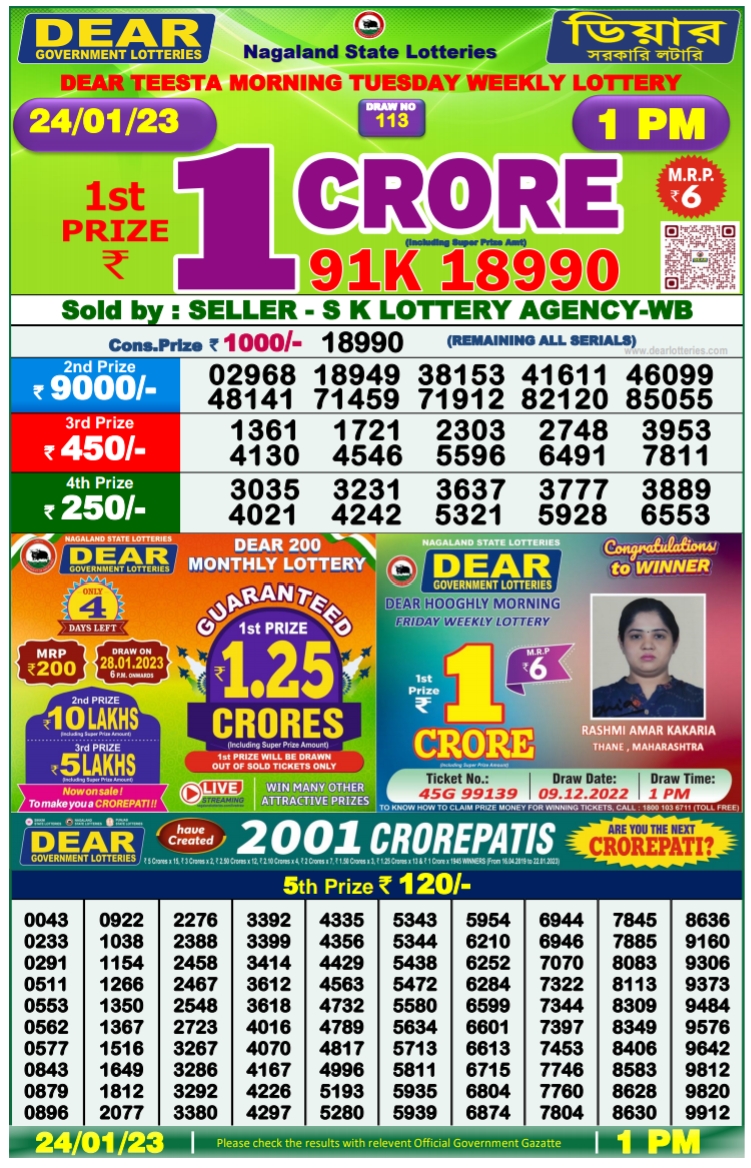 Yesterday Result: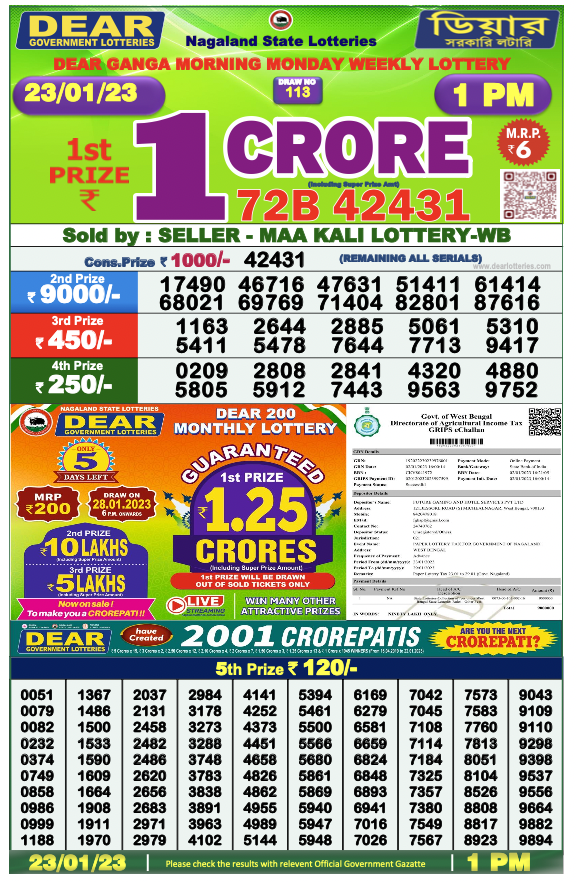 Today Lottery Results 24.1.2023
Lottery Sambad
Nagaland Lottery Result
Sikkim Lottery Result
Kerala Lottery Result
Bodoland Lottery Result
Assam Teer Result
Steps to Download Nagaland State Lottery Result Today 24.1.2023
The ticket buyers are requested to follow the below steps to check the Nagaland lottery result today 24.1.2023. These steps will help you to find the correct result on time.
Step 1: Go to the Nagaland Lotteries' official website at nagalandlotteries.com
Step 2: Click the Lottery Result Option.
Step 6: Find "Nagaland Government Lottery Result 24/1/2023″
Step 6: Click the Today Nagaland State Lottery Result View link.
Step 6: Check your lottery number to determine whether you won or defeated.
You Can Also Check !!! 

👍

✔️ Today Jobs Alert 😍
✔️ TN Govt Jobs 2023
✔️ 10th Pass Jobs 2023
✔️ Central Govt Jobs
✔️ 12th Pass Jobs 2023
✔️ Post Office Jobs
✔️ Degree Jobs
✔️ Railway Jobs
✔️ Diploma Jobs
✔️ Bank Jobs
I am an experienced financial analyst & writer who is well known for his ability to foretell market trends as well.