Why Should you use Etsy Fee Calculator?
Accountability with regards to all the Etsy fees a seller needs to pay is very important to every seller, because when you don't watch it, it'll keep taking away your money.
That's why the Etsy fee calculator was created to help sellers handle their accounting properly and have the numbers at their fingertips without having to stress. The calculators handle all the numbers so you don't need to stress.
The Etsy fee calculator offers a simple alternative to calculate your profits after subtracting shipping costs and all Etsy fees. Instead of worrying about formulas, percentages, multiplications and divisions, allow the Etsy calculator do all the work for you.
One extra feature of Etsy fee calculator is that it tells you how many units in exactitude you need to sell when you want to reach a monthly profit. An Etsy seller that's serious about their business needs to know their profit margin, so the Etsy calculator is essential for such business owners.
Here's How the Etsy fee calculator works
Make a visit to Google Sheet, copy the Etsy calc to your Google Drive or computer. Navigate to the top menu, click on 'File' and then select 'Make a copy.' You can save it anywhere on your system so that you can refer to it anytime you need to make a calculation.
Remember that Etsy fees do change often and again. That's why it is important to always look for an updated version of the Etsy calculator in case the fees change in the near future.
What Etsy can the Etsy fee calculator calculate?
Etsy Transaction and Listing Fees
Etsy charges listing and transaction fees on every item sold from your shop. Sellers on Etsy pay $0.20 USD when an item is listed for sale, which is called the listing fee.
Also, Etsy charges a 5% transaction fee out of the final price of any product you sell, shipping fee inclusive. Etsy fees are non-negotiable, so every seller has to pay the price associated with doing business on the marketplace.
Payment Processing Fees
Another Etsy fee sellers have to pay is a processing fee that is applicable for every item you sell. This processing fee varies from one region to the next region, depending on the conversion rates applicable to currencies in that country.
Achieve your goals with the Etsy fee calculator
We're aware that you are an Etsy seller who is serious with your shop and pays attention to your earnings. As expected, you also want to know how many units of an item or items you need to sell monthly to reach your sales and profit goals.
What you need to do is enter the amount you want to make from your sales every month. The calculator will tell you how many units you need to sell to meet your sales goals.
The ball is in your court
Find out how much Etsy charges you to run your business on the marketplace using the Etsy fee calculator. Etsy seller fees are unavoidable when doing business in the marketplace. However, once you're able to calculate what percentage Etsy charges, you can assign the appropriate price to your products.
Odyssey has been the lead content writer and content marketer. He has vast experience in the field of writing. His SEO strategies help businesses to gain maximum traffic and success.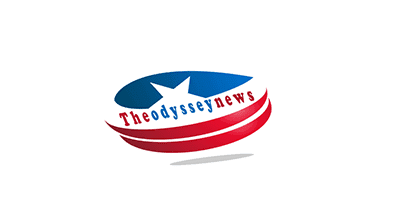 Research on privacy protection and information security of self-driving cars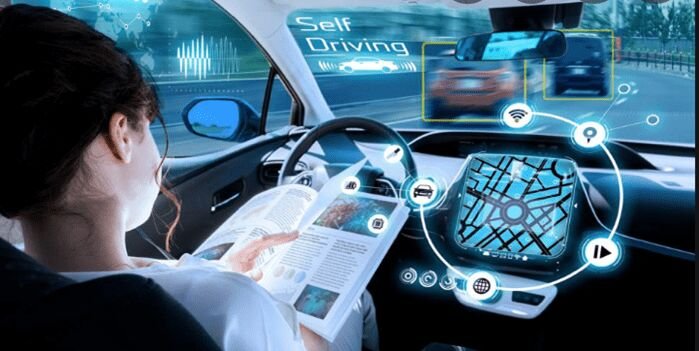 After the popularization of autonomous driving, the role of the driver will enter the dust of history, everyone will be transformed into the role of passenger, every car will drive on the road in an orderly manner, and every car will be kept within a safe distance. The roles of vehicles, traffic, and pedestrians are integrated into a data whole, so as to carry out optimal road planning, and behaviors such as plugging in and leaving the car will no longer exist. Passengers in the vehicle can read, listen to music, chat, watch movies, etc. With online shopping and other entertainment activities, the road traffic environment will be greatly improved.
The seemingly perfect traffic environment will be supported by a lot of data, and the traffic environment under autonomous driving will be the perfect experience of using big data to the extreme. Big data has always been the focus of many industries, and the automotive industry is no exception. With the development of autonomous driving technology, the requirements for data are getting stronger and stronger. The automotive industry will not only be a consumer of data, but also a major producer of data. , each self-driving car can generate nearly 100GB of data per second, which is used to support the three steps of collection, planning, and decision-making for self-driving vehicles.
The development of autonomous vehicles is inseparable from the support of sensors. In order to better collect road information, judge the surrounding environment of autonomous vehicles, and organize and plan the optimal solution according to the collected data, it is necessary to Vehicles are equipped with sensors such as onboard cameras, lidars, and millimeter-wave radars to identify road information. In order to allow autonomous vehicles to accurately follow the established road, they need to be able to accurately determine the location and destination of the vehicle, which requires GPS. and high-precision maps. After the development of the Internet of Vehicles technology, the information of roadside shops and passenger demand information will also be fed back to the cloud or the background by the autonomous driving vehicle, so that the autonomous driving vehicle can make optimal road planning and voice suggestions according to the requirements of the passengers. The smarter and smarter cars will make passengers more and more convenient, which requires more data to support, and after these data are fed back to the cloud or the backend, it is very important for car manufacturers, mobile operators, insurance companies, restaurants, It will be of great value to hotels and countless other providers of services or products that hope to serve passengers in self-driving vehicles.
Compared to today, more than 1 billion users search for 1.2 trillion times through Google every year. Google has built a business worth 400 billion US dollars by virtue of their online habits. The same is true of domestic Baidu, thus creating a powerful business empire. Imagine how much value the behavior data generated by self-driving cars in the process of serving passengers will generate in the future, and how much monetization potential there will be, and how many companies will hope to obtain the most favorable benefits during this data explosion period. data information.
The explosion of autonomous driving data will bring consumers the ultimate service experience. There is no need to consider how to choose the optimal driving route, and the optimal service provider can also be selected when there is a demand for autonomous vehicles. Many needs will be met by autonomous vehicles. be satisfied. However, the explosion of data, the improvement of services, and the improvement of experience cannot avoid one problem, and that is the protection of privacy. In recent years, there have been countless examples of illegal intrusions on social media and the Internet. After the popularization of autonomous driving technology, more data will be used, and at that time, everyone will be "naked" under the data, and everyone will not be able to hide under the data.
The most basic data for using self-driving cars will be positioning. At that time, your address information, your destination information, and your travel information will all be recorded and used by self-driving cars. When you play music, movies, shopping, and do other entertainment activities on the self-driving car, it will also be recorded by the self-driving car and provide you with customized advertising services (related article: How Will the Intelligent Car Machine Develop in the Future?). For a better service experience, in-vehicle voice assistants will be widely used, and your chats on the self-driving car may also be recorded, so as to provide you with the content you need when necessary. Pedestrians walking on the road are continuously captured by sensors on the self-driving car, and the captured images will also be transmitted to the cloud
Hello! My name is Mr. Abbax khan. I am a content writer & full-time professional Web Designer and Developer specially WORDPRESS with vast experience. I started my graduation in 2016 and graduated in 2020. I'm a professional article and blog writer, has written dozens of content on different topics and worked with professionals all over the globe.