Why is capital budgeting important in finance?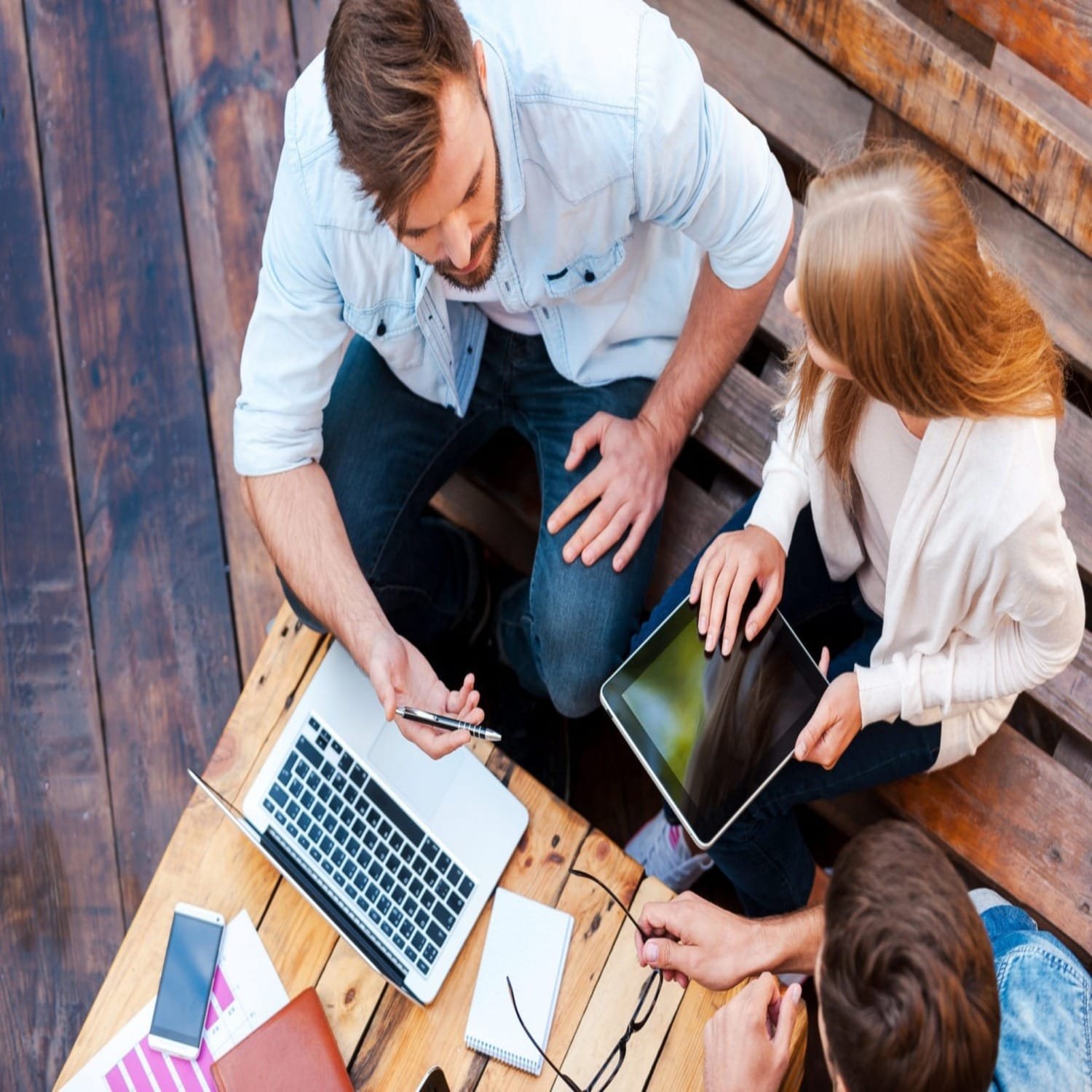 You should have a financial strategy in place if your organization is planning a significant investment project to increase your manufacturing process or sales. As a result, we advise you to think about capital budgeting, which is the most efficient way to feel secure in your company's investment selections.
What Is Capital Budgeting and How Does It Work?
Capital budgeting, also known as investment assessment, is the process of weighing the costs and advantages of large-scale initiatives that might benefit your company. Assume you wish to expand your product line, establish a second warehouse, and upgrade your database software. You'll need to do a financial analysis, often known as capital budgeting, before determining which of these possibilities to pursue.
ICMA says a capital project is a long-term investment that enhances the value of a capital asset. Anything your firm owns, such as an office building, an employee computer, or an equipment on a manufacturing line, is considered a capital asset. In other words, capital assets are physical goods with a "useful life," or the time during which the item should aid in the growth of your company. A capital project is more than ordinary asset maintenance; it must improve the asset's efficiency or productivity.
The assumption is that your company will possess the asset for more than a year, at which point you'll either make a profit or a loss, and you'll be able to expand on those assets with capital projects.
The Importance of Capital Budgeting
It helps to have clarity, identify risk, and have a financial strategy in place before making a major financial choice. Let's go through the top reasons why you should explore capital budgeting before committing to a large investment project.
Provides a Budgeting Plan
Because capital projects are large expenditures, they need extensive planning and budgeting. You'll know how much money you'll need and if it will have a financial effect on your other operations if you go through the capital budgeting procedure. Capital projects may be either self-contained, in which case they have no bearing on the funding of other firm initiatives, or mutually exclusive, in which case they are in some manner linked to the funding of other projects.
Reduces the likelihood of an accident
With a capital budget, you'll be less concerned about the risks you're taking with your initiatives. You've done your research and determined the finest possible investment. After you've completed the capital budgeting process, you'll be able to show that this project is a good investment, making it simpler to acquire outside finance.
Assists in the clarification of decisions
A budget is a financial plan that is required for every capital project to be successful. You can decide which projects make the most financial sense to undertake now and which projects should be placed on wait after seeing the figures of each budget given out. This procedure is essential if you want to prevent wasting money on a project that will not benefit your company.
Methods of Capital Budgeting
There are various methods to examine each possible capital project, just as there are many capital project alternatives accessible to you. Each investment assessment approach has its own set of benefits and drawbacks.
You must forecast the project's financial flows, including how much and how long they will last. You'll need to know how much money the project will bring in for your company.
Examine the following capital budgeting examples to discover which can assist your company in making sound investment choices. Remember that financial analysis is a complex process, so if you're unfamiliar with it, you should get expert help.
Discounted Cash Flow
Money that has been discounted for its time worth is referred to as discounted cash. This strategy is predicated on the notion that money earned now may accrue interest, making it more valuable than money earned later. Examine all cash flows in and out to complete the discounted cash flow method: money to finance the project, revenue the project will create, and maintenance expenses. The net present value is calculated using the discount rate to determine how much that sum is worth in today's money (NPV).
This strategy tries to figure out how much a project is worth right now based on the money it will earn in the future. Future sales growth and profit margins must be considered. You're searching for a project with the best net present value (NPV). This strategy, however, is useless if the investor does not have access to future cash flows.
Investment Rate of Return
The rate of return is compared to the weighted average cost of capital in this technique (WACC). Many businesses seek initiatives with a greater rate of return than the WACC. If the capital budget predicts that a project will not provide the intended outcomes, it might be postponed or cancelled entirely. However, just because a project has been tabled does not imply it will never be financially viable.
Because most organizations cannot afford to engage in every capital project they imagine, you must be astute in your project selection. Furthermore, there is always an opportunity cost – when you support one initiative, you are denying yourself the potential to fund another.
Period of Repayment
This is the simplest way of capital planning, but it is also the least accurate. It's fast, and it may provide project managers a rough idea of how well a project will go. In its simplest form, this study determines how long it will take to return any monies invested in the project. Divide the amount of money spent in the project by the average amount of money the project will earn each year to arrive at this figure.
If you don't have the time or resources to complete a more detailed capital budgeting procedure, this one will provide you with a rudimentary understanding of the financial situation.
Final words
You're setting yourself up for greater danger, less confidence, and less accessible cash if you don't use capital planning. Capital budgeting is a good technique to figure out what your company's best course of action is. When you provide yourself with the information necessary to make judgments, your choices are more likely to be successful.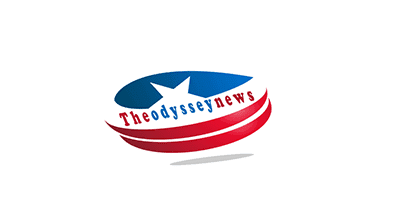 Five Methods to Personalize Custom Christmas Favor Boxes | SirePrinting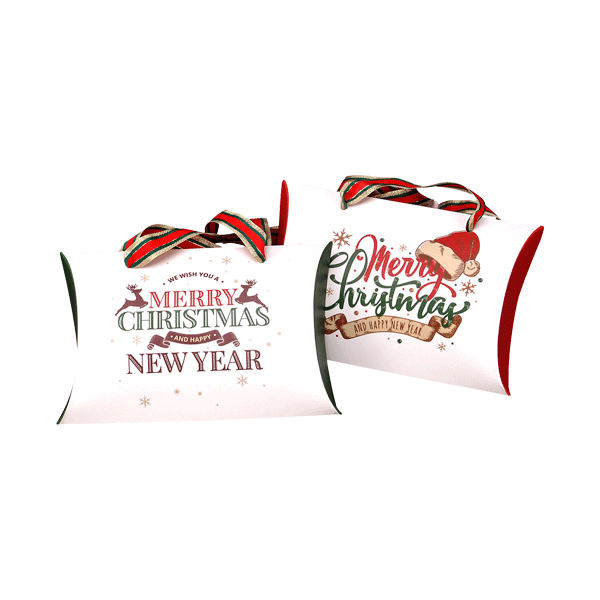 Packaging materials like Custom Christmas Favor Boxes are essential in the modern era. These containers come in many shapes and sizes to suit any celebration. These days, consumers can order them in any size or shape they can imagine, thanks to the customization options available. They're amenable to being printed in a rainbow of hues and patterns. This not only makes them more aesthetically pleasing but also reduces the need for extra wrapping paper. They are made from kraft paper and cardboard. With this feature, they are strong and durable. You can stuff just about anything into them because of how light they are. They're entirely compostable and eco-friendly. As an added bonus, Custom Christmas Favor Boxes of varying hues can help spread the word about a company and its products.
The abundance of gifts is one of the benefits of Christmas. On this special day, everyone is eager to shower their loved ones with gifts. Christmas presents can be made more memorable and appreciated by placing them in a gift box. The novelty and aesthetic value of these presents are amplified by the stunning new designs printed on them. You may use these containers for any kind of gift, and they'll certainly brighten anyone's day. They will stop at nothing to promote your brand and bring in new customers.
Boxes with Printing on Them
All sorts of materials are now suitable for printing. Many different colour combinations can be used in printing. Carton packaging may have any design or font printed on it with ease. Printed Custom Christmas Favor Boxes are both unique and stunning. Having the recipient's name printed in a fancy typeface is a great way to personalise a Christmas present. The face of Santa Claus or a Christmas tree might be printed on it as well. If you want to make it more visually appealing, you can add more designs to it. It will stand out from the crowd and wow the recipient. It's a lovely way to brighten someone's holiday.
The colors of Christmas
The best approach to make someone's gift meaningful is to wrap it up in a way that fits the occasion. At this festive gathering, you should use red, green, and gold accents. Custom Christmas Favor Boxes have the advantage of coming in any shade desired. This can be accomplished with kraft boxes in any of three colours: red, green, or white. They are widely utilised to make holiday decorations and reflect the holiday's spirit. Either a matte or glossy box with the appropriate dimensions would work. Add a bow with a glittering ribbon in one of the three motif colours to make it stand out. Give it a positive spin by attaching a thoughtful saying or a heartfelt desire.
Die-cutting
You may make anything truly unique by injecting as many original ideas as possible into it. The holiday season is ideal for this. This is the day to order holiday-themed packaging, such as Santa silhouettes, Christmas trees, reindeer, and snowmen. These ideas dominate all other options for crafting and decorating for this event. Cardboard packaging can be cut to any size or form and used to present gifts. You won't find a better idea than this for tailoring your package to your needs. To embellish, use glitter glue to trace the contours of the cutouts. It will add a dazzle to your gift box, making it more attractive.
Contrasting Raised and Recessed Surfaces (Embossing and Debossing)
Numerous creative options exist for displaying Christmas presents in Custom Christmas Favor Boxes. Recent market trends have seen a rise in demand for embossed and debossed boxes. When using embossing, the typeface or design is lifted above the surface. While the depressed pattern that emerges from debossing. The use of embossing or debossing can provide a tactile dimension to the visual presentation of your Custom Christmas Favor Boxes. It's one-of-a-kind and sure to make a good impression on the recipient. It will be a lovely touch that sets your gift apart from the rest.
Foiling in Gold and Silver
Creating one's own Christmas Boxes Wholesale is now a tradition. Gold and silver foiled boxes are among the most elegant of the many available customisation options. Luxurious colours include gold and silver. A gift wrapped in gold or silver foil shows how much you value and care about the recipient. For an extra touch of holiday cheer, present your loved ones with presents wrapped in gold and silver foil this year. Red and gold provide a stunning contrast that both draws attention and emphasises the significance of the event. Red ribbons complement silver just as well. So, if you want to impress, tie your present with a red ribbon.
Packaging holiday presents in a box adds a touch of magic to the holiday season. Options abound, and you may find them easily. With this feature, you may personalise your present by including any concept you choose. These gifts are guaranteed to make everyone happier. Companies that help with packaging can gain exposure and brand recognition with the help of these containers.