Why Get NDIS Meals Only From Certified Meal Providers?
As per the National Disability Insurance Scheme, all the people who need support due to their disability, their families and career can enroll themselves for NDIS meals. This meal delivery service helps the customers to get healthy and fresh meals, delivered at their doorstep. 
There are many things that certified NDIS meal providers can do for you and other delivery partners can't. Here is the list of services and benefits that you get from the right meal providers.
Convenience
The very first reason to choose only certified meal providers is convenience. The convenience that these guys provide to you has no comparisons. You do not have to wait for your support person or helper to come and cook a meal for you. The meal providers under NDIS bring you fresh and healthy meals to your doorstep. It is completely your choice whether you wish to have completely cooked food, half cooked food or just vegetables so that you can cook later. Everything will be delivered to your doorstep. The moment you subscribe to NDIS meals from certified providers, you get access to all fresh and healthy food items.
Versatile Meal Options
Did you ever imagine meal providers giving infinite options, that too as per your preferences and fitness plans. Well this is what happens when you choose certified delivery partners. A good meal provider offers you an exclusive menu that meets your individual taste preferences, health and diets. Meal providers have various meal plan deliveries. You can have complete control and choice of what you wish to have for lunch and dinner. You can eat anything from their menu that you want and even decide when you want to eat.
No More Frozen Foods
Many times people who fall in the NDIS category have to compromise by eating frozen food items. The reasons for this could be many— no access to fresh vegetables, the house help is late, the supporter does not know how to cook prefered meals, does not have any seasonal fruits around etc. The moment you register for NDIS meals, you don't have to depend on anyone for your food meals. Neither your house nor frozen food items. You can have anything for lunch and dinner at any time. Even if you are following a keto diet or any other specified diet plan, the certified meal providers got you covered. You can eat any food of your choice and get it all delivered at your doorstep.
Flexible Delivery Options
As mentioned above, once you enroll for NDIS meals you have access to get food delivered at any time of the day. There is no fixed time to deliver the meal. As per the NDIS meal scheme, all the registered customers can order meals at any time of the day and night. This also means that you will always be served with fresh food because as you order it, the food starts getting prepared that very moment. Hence clarifying why these meals are always fresh and healthy. Talking about the days and dates of delivery, they are so flexible that you can enjoy your meals throughout the week.
Conclusion
Using NDIS meals from certified meal providers is the most recommended way to have access to healthy food meals. This is the place where you are allowed to order meals that are healthy, tasty and what not. It is high time you register yourself with an approved meal provider and get your meals designed as per your preference and need.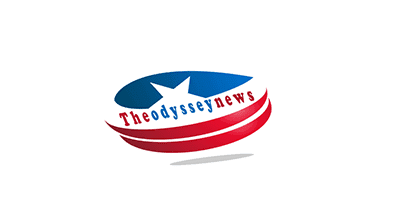 How Much Do Surrogates Make? Everything You Need to Know About Surrogacy
Introduction
Surrogacy is an amazing, selfless act that helps those who cannot have children of their own experience the joys of parenthood. However, it is not without its challenges – both for the surrogate and the intended parents. This article will explore how much a surrogate earns and everything related to surrogacy, and how to deal with them.
Who can be a surrogate?
Any woman between the ages of 21 and 45 who meets the physical and psychological requirements can be a surrogate. You must also have had a previous successful pregnancy and delivery. You will need to undergo a medical and psychological evaluation to ensure that you are suitable for surrogacy.
2. How much do surrogates earn?
Surrogates can earn anywhere from $20,000 to $100,000, depending on their experience, the state they live in, and the type of surrogacy arrangement they have with the intended parents.in reality Experienced Surrogates can earn as much as $55,000 easily and all it depends upon their positive conversations with the parents.
3. What are the possible problems with using a surrogate?
There are a few potential problems that can occur when using a surrogate. The first is that the surrogate may develop a bond with the baby and have difficulty giving them up after birth. The second is that the surrogate may have medical complications during the pregnancy. The third is that the surrogate may not be able to carry the baby to term. Finally, there is always the possibility that something could go wrong during the surrogacy process, which could put both the surrogate and the baby at risk.
The process of surrogacy
The process of surrogacy can be a long and difficult one. There are many things that need to be taken into consideration, such as the health of the surrogate and the intended parents, the legalities involved, and the financial aspects.
The first step is to find a surrogate mother. This can be done through a surrogacy agency or by word-of-mouth. Once a surrogate is found, there will need to be extensive medical and psychological testing to make sure that she is physically and mentally fit to carry a child.
The next step is to create a contract between the surrogate and the intended parents. This contract will outline all of the legalities and financial agreements between the two parties. It is important to have everything in writing so that there are no misunderstandings later on.
Once the contract is signed, the surrogate will undergo fertility treatments so that she can become pregnant with the intended parents' child. This process can take several months.
Once the surrogate is pregnant, she will carry the child for nine months and then give birth. After the baby is born, he or she will be handed over to the intended parents.
The different types of surrogacy
There are two main types of surrogacy: traditional surrogacy and gestational surrogacy. In traditional surrogacy, the surrogate is also the biological mother of the child. This means that she is artificially inseminated with the father's sperm. In gestational surrogacy, the surrogate is not the biological mother of the child. Instead, she carries the child that was conceived using in vitro fertilization (IVF). The egg and sperm are from the intended parents or from donors.
Traditional surrogacy is less common than gestational surrogacy because it can be more emotionally difficult for the surrogate and the intended parents. Gestational surrogacy is also considered to be more legal because there is no genetic connection between the surrogate and the child.
There are also two different types of gestational surrogacy: partial surrogacy and full surrogacy. In partial surrogacy, the surrogate's eggs are used in IVF. In full surrogacy, donor eggs are used in IVF. Partial surrogates are typically more expensive because they have a higher success rate. Full surrogates are less expensive but have a lower success rate.
How much do surrogates get paid?
Surrogates can earn a significant amount of money for their services. Some surrogates may charge as much as $50,000 or more. However, most surrogacy arrangements involve the surrogate being compensated for her expenses, rather than being paid a flat fee. This can include medical expenses, legal fees, and other costs associated with the surrogacy process.
Intended parents should be prepared to discuss financial compensation with their surrogate. It is important to be clear about what costs will be covered by the intended parents, and how much the surrogate will be compensated for her time and effort. Surrogates should be given a fair financial compensation for their services, but the exact amount will depend on the specific arrangement between the intended parents and the surrogate.
How to find a surrogate
How to find a surrogate
There are a few different ways that you can go about finding a surrogate. You can contact a surrogacy agency, search online, or ask for recommendations from people you know.
When you contact a surrogacy agency, they will be able to put you in touch with potential surrogates who meet your criteria. You will then be able to interview them and see if they would be a good match for you.
If you search online, there are many websites that allow you to search for surrogates. You can usually narrow down your search by location, age, and other factors. Once you find someone who you think might be a good match, you can reach out to them and see if they are interested in working with you.
Finally, you can ask people you know if they know anyone who might be interested in being a surrogate. This can be a good option because it allows you to get personal recommendations from people you trust.
Possible problems with surrogates
There are a few possible problems that intended parents can face. So, it is advised to the  Intended Parents: How to Deal with Possible Problems with Your Surrogate,  And you should be aware of when working with a surrogate.
One problem is that the surrogate may not be able to carry the baby to term. This could be due to medical problems or simply because the surrogate is not physically able to do so. If this happens, it could mean that the intended parents would have to find another surrogate or make other arrangements.
Another possible problem is that the surrogate may not want to give up the baby after birth. This could happen if the surrogate forms a bond with the baby during pregnancy. If this happens, it is important for the intended parents to be understanding and try to work out an arrangement with the surrogate.
Overall, surrogacy is a safe and effective way to have a child. However, there are a few potential problems that intended parents should be aware of.
How to deal with possible problems with your surrogate
As with any relationship, there is always the potential for problems to arise. If you are working with a surrogate, it is important to be prepared for any possible problems that could come up.
One of the best ways to deal with problems is to communicate openly with your surrogate. If something is bothering you, let them know. It is also important to listen to what your surrogate has to say. They may have concerns that you were not aware of. By communicating openly, you can work together to resolve any issues that come up.
If communication does not seem to be solving the problem, you may need to seek professional help. This could be in the form of counseling or mediation. A professional can help you and your surrogate communicate better and work through any issues that you are having.
Dealing with problems early on can help prevent them from becoming bigger issues later on. By being prepared and knowing how to deal with problems, you can keep your relationship with your surrogate strong and healthy.
Conclusion
If you're considering becoming a surrogate or are in the process of working with a surrogate, it's important to be aware of the possible problems that could arise. While most surrogates are experienced and well-qualified, there is always the potential for difficulties to arise. By being prepared for potential problems and knowing how to deal with them, you can help ensure a smooth and successful surrogacy experience for everyone involved.
I'm a professional Web and graphic designer with 5 years of experience in developing web design skills.