Why Bomber Jackets Are Winters Essential: Specially Aviator Jackets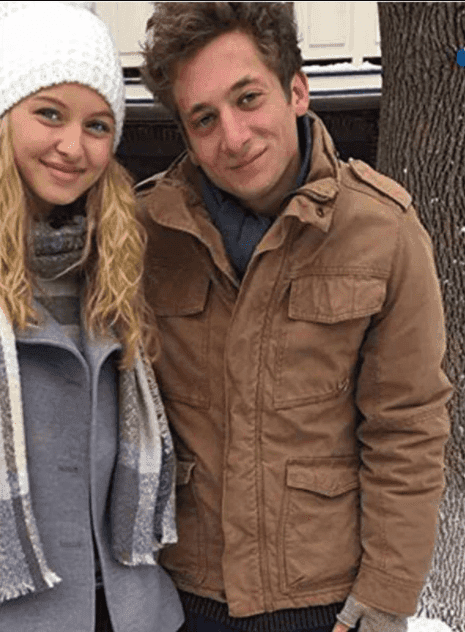 In the world of fashion, there are literally never-ending styles that are offered to all the fashionistas out there, but every style has one purpose to fully accommodate to make the appearance of the wearer stand out from ever ones around. Now, as we are talking about just the winter essentials, we are going to talk about just that, but if you are going to shop soon for some fashionable clothes for yourself, then start by looking at the weather and shop accordingly. So you don't look like an idiot, keep this basic.
The right season!
The winter season can be the most amazing season of the year as we can add some layers to our outfit to make the entire look more charming and attractive. But, at the same time, this winter season can be a bit more complex for some to construct a good-looking outfit.
There are literally many things that you can have and can do in the white season of the year. It is surprising to see that one of the essential things/outfits has been around since the age of stones. Literally, but now see it more in a modern shape that we are all more comfortable to see in —Yes, you guessed it right! It's shearling we are talking about.
Good Old Gold!
Let's kick it off with the origins, OG Bomber jackets. This attire was the ever first to be seen by mankind, a part of Air Force fighter pilot's uniform and later on was adopted by the civilian since then this attire has evolved a lot and still is a part of our community and many more. This 1917's creation is an amazing attire to consider if you are a patch lover as it shines its vintage look when some sorts of patches are a part of it, whether they are of any kind. The main purpose was to provide warmth to the pilots at higher altitudes making it an amazing storm breaker and perfect for cold seasons.
Culture in fashion!
The shearling bomber jackets have been a part of your fashion culture for the longest period. Despite these years, this attire is still around and probably one of the most worn pieces of attire that everyone likes. This couldn't be possible without the versatility of this chic outfit. Bomber Jackets is the name of a vast range of styles to choose from, making it an outfit for everyone. Bombers are the inheritance of our US military, and this uniform base outfit used to be worn by the fighter pilots in the early days as the insulators for those altitudes. The fashionable looks of it made all that possible.
Uniforms of style!
While being a part of the US Navy's uniform, this jacket has evolved a lot, as the shearling was added to the outfit when the weather becomes hard to be handled by just leather. Nowadays, we have seen many celebrities wearing this outwear off and on-screen like Tom Hardy and so many more. The timelessness and attractiveness of the shearling bomber jacket make it one of the essential items to be a part of your closet. A faux shearling jacket may save you a couple of bucks and give you similar looks to the real shearling Bomber Leather Jacket, but it will be for just one season. This is why you should invest in good quality stuff so it can serve you more than just one season.
Extreme weather or not, with the right layers beneath, you can rock this astounding piece of attire flawlessly. If you search for men's shearling jackets online, you will be amazed at how vast your choice is. Just make sure you get the one, which is going to reflect your personality, so you let your outfit speak for itself.
Diversify occasional wear!
Nowadays, bomber jackets are worn at some fancy parties or informal occasions. With the right combination, you can easily rock this timeless merch to your workplace every day without being worried about the formal code. The easiest way to work around this jacket is to wear a white shirt, throw a black leather jacket on top for pants to continue the black theme, and finish it off with a nice pair of white sneakers. Or you can play with your outfit a bit like, go with your fall favorite cotton jacket; with the right number of layers and fabric of layers, you can pull off the looks and can even wear the infamous lip Gallagher clothes even in the winter seasons.
Besides the storm-breaking B3 bomber jackets, there are many bomber-style jackets out there, and every article gives its own source of style. Being a fashion enthusiastic person, this is the most essential and best style to approach during the winter season. To end it all, this amazing attire with such a history has done extraordinary well. The main and the most important reason to have this attire in your wardrobe is to make your casual looks astonishing. Whenever you are going to rock this attire, you will turn some heads around with the right choice of combination.
warning ….?…. Date May/08/2021…?complete your profile…..otherwise, odysseynews did not accept your article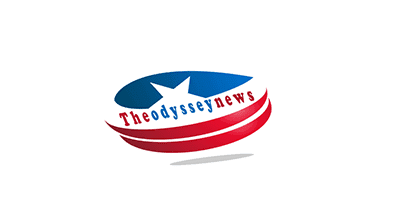 What Is an STO and Differentiation with Other Tokens?
With the advent of blockchain technology and cryptocurrencies, many new terms have emerged that we need to understand. The STO or Security Token Offering is one of them.
Have you heard of him before?
What is an STO and why is it so important to the crypto ecosystem?
How is it different from other tokens?
In this post, we explain it in detail.
What is a Security Token Offering (STO)?
The initials of STO come from the English concept of Security Token Offering. It is a regulated offer of securities using blockchain technology or chain of blocks. That is, it is a fungible financial instrument or investment product that is backed by a real-world asset, such as property. For example: using commercial real estate as an asset and then digitizing it as a security and using it for crowdfunding, being able to trade it internationally.
Serves as backup
The
security token confirms
like Digishares the ownership or the right of the users on some investment product that has been registered in the blockchain and where said product represents an asset (real estate investment, debt or shares). Therefore, an STO involves the creation of digital tokens or tokens that can be sent, bought and sold. This process can be done through existing systems, such as the blockchain, one of the fastest and least expensive today.
Regulation
However, the issuers of the tokens must at all times take into account the legal and regulatory requirements of the country in which they are issued, such as the Hong Kong Securities and Futures Commission (SFC) Ordinance, the Financial Conduct Authority (FCA) of the United Kingdom or the Securities and Exchange Commission (SEC) of the United States.
Now that you know what an STO is, it's time to move on.
What should an STO include?
Traditionally, to buy an asset you had to go through a series of inefficient processes that required a lot of time and money. One of the keys to cryptocurrencies is that they make financial processes much more efficient thanks to the blockchain:
It is fast. Transactions are made instantly.
Allows distribution. All nodes in the network are equal and have a copy of the chain information.
Present consensus. Each cryptocurrency has a series of rules that all members of the network must comply with.
It is safe. The information is stored in blocks preventing data manipulation.
It is immutable. This is possible thanks to cryptography.
It is accessible to everyone. We do not need anyone's permission to access the network.
Allows traceability. Any transaction made can be traced.
Considering that STOs are the public offerings of these security tokens, it is important to know what they include:
Security. They are backed by tangible assets on the blockchain that offer real value to your security token.
Liquidity. When traditional private securities are tokenized, the liquidity of investors is also improved.
Certificate. Depends on the country. For example, to issue a Security Token, an information brochure must be prepared and signed by an EAF (agent or advisory company authorized by the CNMV), as well as sent to the CNMV itself.
STOs offer financial rights to investors, such as dividends, participations and access to other investment mechanisms.
Difference between STO, ICO and IPO
If we talk about the Security Token Offering or Security Token Offering (STO) versus the Initial Coin Offering (ICO) and the Initial Public Offering or Initial Public Offering (IPO), we can find some differences and similarities:
Concept
An STO is any asset or value digitized on the blockchain that represents a value from the physical world. An ICO is a
virtual currency
used to make payments and store value, since it can be exchanged for real money. An IPO is the incorporation of a company to the stock markets to issue its first shares and be able to be acquired by investors.
Bureaucracy
An STO is asset-backed and complies with government regulations.
However, an ICO positions its coins as utility tokens and allows its holders to access the native platform and decentralized applications (dApps), should you have them. Launching an ICO is much less bureaucratic and simple than launching an STO, since an investment contract under securities law is offered in this sale. The launch of an IPO is usually more complex, since it requires more steps: decision (corporate agreements, due diligence, design of the operation), application (prospectus registration with the CNMV, documentation that proves compliance with the admission requirements), processing (approval of the application, placement and listing, agreement for the IPO and incorporation of the securities) and IPO. The IPO can take between 4 and 6 months.
Features
Although STOs are similar to ICOs in that the investor exchanges money for coins or tokens that represent their investment, STOs go further and distribute tokens (fungible financial instruments with monetary value attached) and are linked to an investment asset. Underlying, such as stocks, bonds, a piece of property, or other funds. IPOs are usually carried out by more mature companies with proven track record and traction.
Functionality
An Initial Coin Offering has as its main function to finance blockchain-based projects where the first tokens are sold. A Security Token Offering is an ICO regulated and registered according to the requirements of each country and that allows a company to sell shares in the form of a tokenized asset, for example. At the heart of the IPO is the idea of ​​taking the shares of a private company public for the first time, allowing anyone to acquire one or more parts of it.
Collection
While the STO allows companies to raise money through the sale of a security token that represents a stake in their ownership, the ICO allows the collection through the sale of a utility token, which gives the investor access to certain products or services. The IPO presents a traditional approach to raising money based on the sale of shares to investors on a stock exchange (IPO), making it possible for almost anyone to invest in that company.
Canal
While an ICO and an STO work with blockchain or block chain technology, an IPO does so through the traditional channel.
Issue
On the one hand, an ICO project issues its initial offering of tokens or coins on a new blockchain. On the other hand, an STO issues tokens on a blockchain, and an IPO issues stock certificates from traditional markets.
Facts about STO, ICO and IPO
At this point, are you clear about what an STO is and its main differences from other tokens? Do you know when the first offers described in this post were launched? Perhaps, they have more history than you think. And it is that the Dutch East Indies company was the first to carry out an Initial Public Offering, listing on the Amsterdam stock exchange in 1602. The first ICO, however, was owned by Master Coin in July 2013 and raised around 5,000Bitcoins. And a year later, Ethereum raised money in the same way. It took several years for Blockchain Capital (BCAP) to launch the first Security Token Offering on April 10, 2017, raising $10,000,000 in a single day. Since then, STOs have been gaining more and more ground to this day.
I'm a professional Web and graphic designer with 5 years of experience in developing web design skills.