Why Are Translation Services Necessary for Your Business?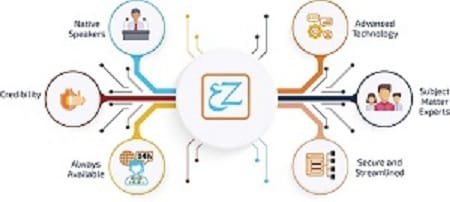 As business expands internationally, companies require translations of all sorts of documents to ensure a smooth and successful transaction. From marketing materials to legal filings, every business needs translations for communication across borders. However, not all translation services are created equal. In this blog, you will be able to make an informed decision about which translation service is best for your needs!
The Importance of Translation Services:
Professional Translation services are essential for businesses of all sizes. Not only do they help to connect businesses with international customers, but they also help to improve communication within the company and with third-party vendors. Translation can be a complex and time-consuming process, so having a professional translator on hand can make all the difference.
Translation services can help to:
Facilitate communication with international customers
Improve communication within the company
Mitigate the risk of misunderstandings
Streamline business processes
Address regulatory compliance issues
Enhance global branding
By using a qualified translation service, you can ensure that your business can effectively communicate with customers and partners around the world. In addition, a competent translator can help to ensure that all legal and regulatory requirements are met. So, whether you are looking to expand your customer base or improve communication within the company,professional translation services are an essential part of any business strategy.
How do Translation Services Benefit Businesses?
Translation Services offer businesses several benefits that can include increased marketability, cost savings, and improved communication.
One of the most significant benefits of professional translation services is that they can help businesses to become more globally competitive. By improving communication and understanding between different cultures, businesses can gain an edge over their competitors. This is especially true in markets where there is a high level of competition, such as the United States and China.
Translation Services can also be beneficial for businesses that are expanding into new markets. By having a team of translators available who are proficient in different languages, businesses can quickly and easily enter new markets. Additionally, professional translation services can help to reduce the cost of doing business in new markets, as well as the cost of translation-related errors.
There are many other benefits of translation services that businesses should consider, including increased productivity and accuracy, reduced time spent on translation, and improved communication between different departments within a business.
Types of Translation Services:
There are a few types of translation services, and they all have their specific benefits and drawbacks. The most common types of translation services are:
Translating from one language to another
Localization of websites and applications
Proofreading and editing
Translating into different languages
Interpreting for legal purposes
Translation for business purposes
Each of these types of translation services has its unique benefits and drawbacks. The most common benefits of using professional translation services are that they are fast, accurate, and affordable. The main drawback is that translator services are often not available in all languages, and they may not be accurate if the source text is not well-translated. Additionally, translator services can be expensive, depending on the type of service you are using.
The Cost of Translation Services:
The cost of translation services can vary greatly depending on the type of translation required and the number of pages involved. However, the average price for a standard 1,000-word translation is around $75. For a 2,000-word translation, the price can range from $130 to $200. For a 10,000-word translation, the price can reach as high as $2,500.
Often, a good translation costs more money than a bad one. This is because bad translations often have flaws that need to be fixed. In addition, well-done translations often use more sophisticated words, which adds to the cost. For one thing, there are also a lot of low-cost ways to translate documents that don't involve high-quality translations.
Conclusion:
Businesses that rely on people in other countries to do business with them know how important professional translation services are. The ability to interact with individuals who do not speak your language is essential in today's environment. We hope this blog post has helped you learn more about translator services and the importance they play in doing business. If you have any other questions about professional translation services or other topics, please contact us anytime. Thank you for reading, we are always excited when one of our posts can provide useful information on a topic like this!
Read more: Audio Visual Production Services , Presentation Design Services .
As a writer with thorough knowledge in the domain of providing business support services, and consultation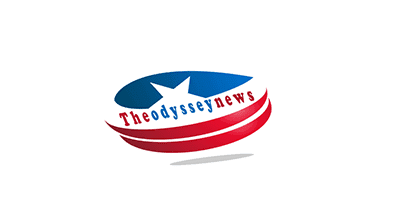 What You Can And Can't Eat With Braces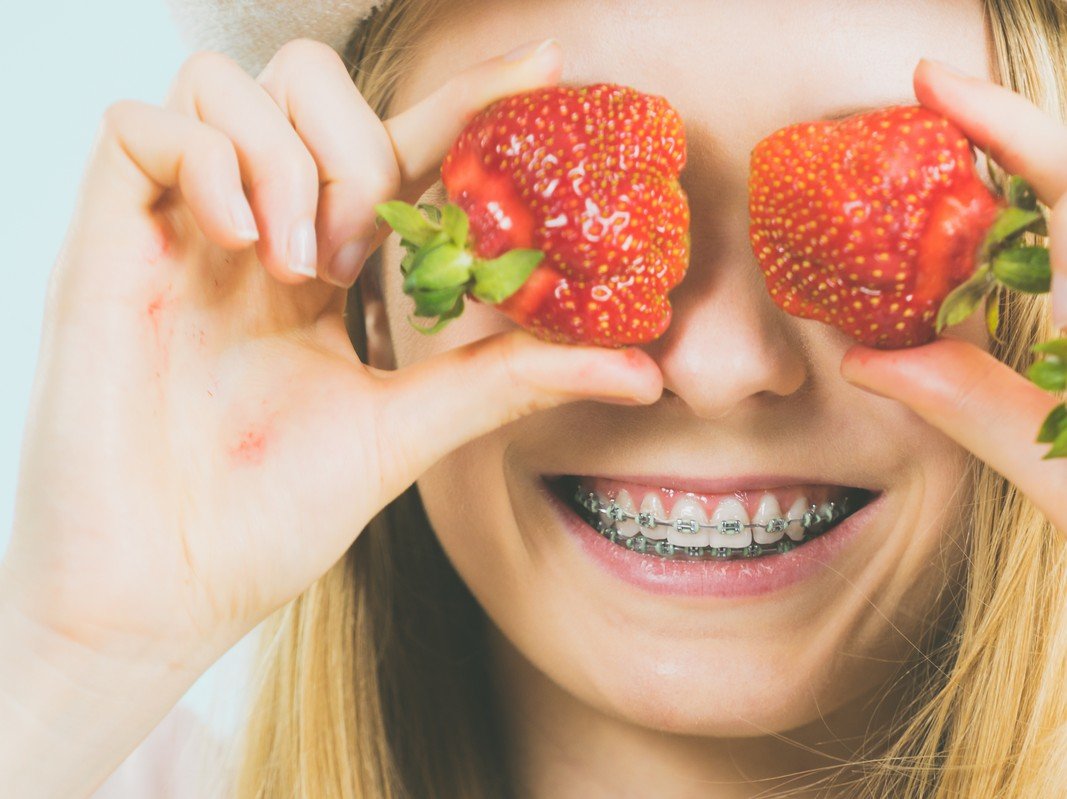 Braces can seem like a major hindrance when it comes to eating the foods you love, but if you know what's off-limits and which foods are okay to eat with braces, it's much easier to keep your teeth clean and healthy while still enjoying your favorite meals. Here's what can't you eat with braces!
Why Are Dietary Changes Needed With Braces?
Typically, with braces, you'll want to stick to a soft-food diet. Avoid crunchy and sticky foods like nuts and hard candy—they can get stuck in between your brackets and wires. Foods high in acid (like citrus) also should be avoided because they can cause damage to your teeth while you're wearing braces. Focus on what you CAN eat rather than what you CAN'T eat—the list of permitted foods is pretty long! The chart below will give you an idea of what's okay
Why Are Dietary Changes Needed With Braces?
Eating regular food with braces is possible, but you need to be careful. Though it varies from person to person, most people have an easier time eating softer foods with braces. For example, if you have an appliance on your upper teeth, try mashing up soft foods such as bread and bananas rather than crunching hard items like apples or carrots. It may also help to cut food into smaller pieces before eating. It's also important to avoid sticky foods since they can get stuck in your braces; chewing gum and chocolates are good examples of things that should be avoided while wearing braces. A healthy diet rich in fruits and vegetables is still a great choice for those with fixed appliances; just cut larger pieces into small bites before eating them!
To Protect Braces From Damage
Avoid sticky or chewy foods. Sticky foods, such as caramel, gummy candies and taffy, can damage braces by sticking to brackets and wires. Chewy foods such as raw carrots and celery have a tendency to get caught in orthodontic appliances. If you must eat these foods, carefully break them into bite-sized pieces first. Don't Pop Your Gums: Keep your mouth closed when chewing food or brushing your teeth with a toothbrush or floss. Picking at your braces could loosen an attachment or wire that's holding an appliance in place—and it's very difficult to put back together! A diet rich in calcium helps strengthen teeth, which is good news for braces wearers.
To Avoid Discomfort After Adjustments To Braces
Because your braces are new, your gums will be tender after an adjustment. To ensure that you avoid discomfort, you'll want to follow these food guidelines: First and foremost, avoid chewing gum (and using a straw) for at least 24 hours after a tooth is moved. Avoid sticky candy and foods like caramel because they may stick to or pull on your braces and cause irritation or pain. Additionally, try to avoid popcorn and hard candies; these often get stuck in braces. Finally, if you have any questions about what types of food are safe for you to eat with braces, ask your orthodontist before eating it.
To Reduce The Risk Of Stained Teeth
Stained teeth are a common side effect of having braces. To reduce your risk of stained teeth, follow a strict oral hygiene regimen and avoid foods that can stain your teeth, like coffee, tea, soda and berries. During your appointment with your orthodontist you'll be provided with instructions to care for your teeth during orthodontic treatment. No matter what type of braces you have, it's important to brush after each meal and drink lots of water throughout the day. A whitening toothpaste or a whitening rinse can also help keep staining at bay while you're wearing braces.
To Change Chewing Technique
Your orthodontist wants you to wear braces for a reason: They'll help straighten your teeth. If you're wearing them properly, your braces shouldn't have any issues—but it's still important to take care of them as much as possible. Instead of gnawing on chips and sandwiches, try eating softer foods like soup or pudding. As long as you're paying attention while chewing, there's nothing that should cause an issue with your braces. Avoid sharp foods like apple seeds (they can get stuck in brackets), popcorn kernels (the same thing goes) and nuts (which are just bad for your teeth all around).
What You Can Eat With Braces
While orthodontic appliances such as braces, retainers and mouthguards may take some getting used to (not to mention a considerable investment), there are plenty of foods you can eat with them. For example, hard or crunchy foods that don't need much chewing — like carrots and chips — aren't going to bother your new dental work too much. But soft and sticky foods can cause damage if they adhere too tightly to your teeth or appliance. As long as you follow these guidelines, you should be able to keep enjoying most of your favorite healthy snacks while wearing braces.
What You Can't Eat With Braces
Many foods aren't safe to eat while you have braces. It's not just sticky foods and hard foods that can damage your braces – many chewy, crunchy, or hard-textured items are unsafe as well. Foods that are too hard for teeth can damage brackets and wires on braces. Some examples of what can you eat with braces