Why Aluminium Door Frame is Best Deal for Your Home?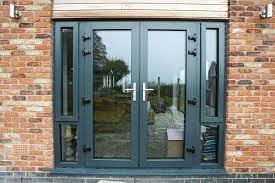 Door frames are made of several materials such as wood, iron, PVC, plastic and aluminium. In the recent past, aluminium door frames have been gaining popularity among homeowners due to the innumerable benefits that they come with. Continue reading to gain an insight into the reasons why an aluminium frame is the best deal for the doors of your home.
Highly durable
Aluminium door frames are known to be highly durable because of the certified surface treatments that they undergo. They don't warp, peel, or flake easily, thus ensuring a longer product life. Aluminium, as a metal, doesn't trust easily and is hence corrosion-resistant. Further, it is highly weather-resistant and hence easily withstands harsh weather conditions such as strong sunlight, wind and rain without getting discoloured or rotting.
Another good thing about door frames made of aluminium is that they remain very stable, i.e., they neither contract nor expand even with significant weather changes. Aluminium frames look aesthetic and retain their performance throughout their lifespan, thus ensuring that homeowners get a good return on their investment. The market value of your home will be higher due to aluminium door frames.
Aesthetically Pleasing
Aluminium-framed doors are aesthetically very pleasing and radiate beauty, warmth and style. They are a mark of contemporary architecture and can be tailored to meet different specifications and needs. You can discuss your specific requirements with the best aluminium company and get doors customised accordingly.
Low Carbon Footprint
Selecting aluminium for door frames is an environment-friendly choice as it comes with a lower carbon footprint. This means they restrict carbon footprint production – recycling a single tonne of aluminium saves almost nine tonnes of carbon dioxide emissions. It is a non-toxic metal that is 100% recyclable. Industry experts vouch that recycling this metal needs just 5 percent of the energy initially consumed while manufacturing the same. Considering all these, aluminium is an environmentally sustainable material.
Innumerable Designs and Colours
You can get aluminium door frames customised as per your specifications and, at the same time, maintain all their inherent qualities. You can find a myriad of designs, shapes and colour options.
Aluminium is a highly versatile metal so you can choose from several kinds of doors such as sliding doors, casement doors, fold-a-side doors and more as per your preference. If you prefer large glass panes, you can maximise the area for glass panes as these frames can easily hold vast panes. Further, you don't have to spend on repainting or polishing with aluminium door frames as it comes with a powder coating finish.
All these properties of aluminium door frames make them the perfect choice for your home's main entry door, bedroom door, kitchen door, bathroom door and even outdoor patio door.
Strong
Aluminium is a low-density metal, which makes it really strong. This makes it possible to manufacture sturdy door frames even in slim-line designs. Further, this metal doesn't get dented easily since it has a high strength-to-weight ratio. Aluminium doors also enhance the security of your premises as they feature multi-point locking techniques.
Low maintenance
Besides being strong and durable, aluminium door frames are practically low maintenance. All that you need to do is follow a simple routine of wiping the glass panes clean with a soft cloth dipped in a glass-cleaning solution. With this, your aluminium doors will look as clean as new. A quick wipe once in a month or so will do.
Great insulation.
Aluminium door frames have undergone significant improvement over the years. The contemporary door frames ensure excellent insulation when paired with the right glass panes. These panes can be double-glazed or triple-glazed to enhance their insulation abilities further. This can limit the loss of heat and the entry of cold winds into your home. Aluminium doors can be designed to properly fit precise specifications, thus preventing heat from escaping through cracks. Such efficient construction helps in saving on your energy bills as well.
For these many reasons, you don't have to look beyond aluminium door frames for trendy yet practical installations for your home. Whether constructing a new home or renovating your existing space, installing aluminium doors can give the space a modern and inviting look without compromising your lifestyle and comfort. Make your choice wisely and set the tone for your living space with trendy aluminium doors. Without any further ado, get in touch with the best aluminium door manufacturer and discuss your specifications to get the best doors for your home.
I'm shivani saxena from Delhi. I'm a professional content writer. I love writing about any topic. I'm writing blogs & articles last 3 years.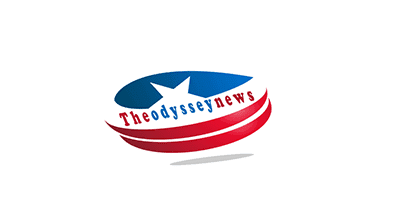 Dressing Up Your Home: Window Installation in Dallas Texas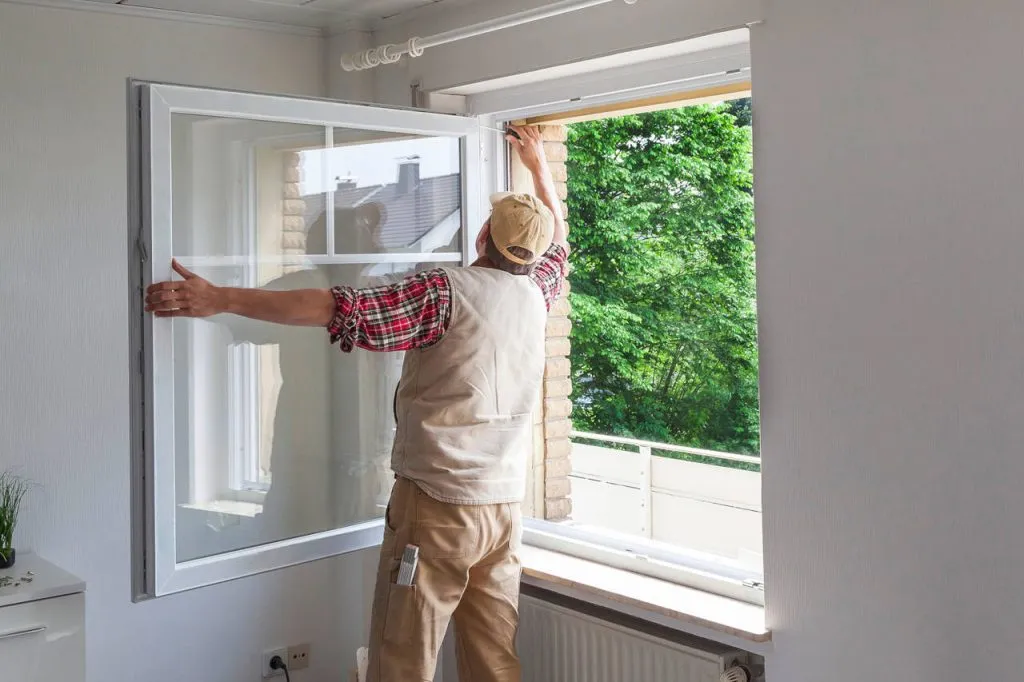 A home's windows will always be the most visible part of any home. It's important to invest in window installation that will make your home look attractive and last long with you. Keep reading if you want to know more about dressing up your Dallas home with high-quality window installation services.
What You Need To Know About Installing Replacement Windows.
When it comes to choosing replacement windows, there are a few things you need to know. Installing replacement windows is a big project. Choice of window has a huge impact on how much time and money you spend on installation. Are you ready for some tips that will help make your home improvement project go as smoothly as possible? Here are a few things to keep in mind when purchasing and installing replacement windows in Dallas TX How.
To Find The Right Replacement Windows For You: There are lots of different options available today. These options can make selecting replacement windows a little overwhelming. But if you take your time and do your research, you'll be able to find exactly what you're looking for. Just remember these three key points.Get multiple quotes from reputable companies.Look at high-quality options with warranties.
Find out what kind of track record companies have regarding customer service. Why Custom Wood Shutters Are Far Better Than Vinyl Shutters
When you're looking to update your home, think about window shutters. While it may seem at first that vinyl shutters are a good choice, custom wood shutters are far better. There are three main reasons why.
This post discusses them all.
1. Vinyl Shutters Get Warped Over Time.
2. Custom Wood Shutters are a long-lasting option.
3. Wood is completely resistant to these effects.
4. Custom Wood Shutters Look Better than Vinyl Shutters If looks matter to you.
5. The natural beauty of real wood combined with your ability.
The Reasons Why Custom Wood Shutters Are An Excellent Choice!
There are many reasons why you should invest in custom wood shutters for your home. They offer some benefits that plastic ones simply cannot match. To learn more about these benefits, keep reading. If you're looking to upgrade your home with custom window shutters, many homeowners are surprised by how incredibly affordable. While most people think of shutters as a luxury item, they're a practical and budget-friendly way to add personality.
Here are just a few reasons why we think more homeowners should consider adding shutters to their next home improvement project. Pricing Shutters is Easier Than You Think: When it comes to customizing your shutters, there are two main options available to you. First, you can choose from pre-made designs or order them off-the-shelf from manufacturers who specialize in mass production.
The Materials Used For Replacing The Old Worn Out Doors!
If you decide to have your home windows replaced, it is important to ask a professional what they are using. The materials they use can make all of the difference in how well your new window fits into your home and also how long it will last. Many people have learned that aluminum tends to hold up better than wood or vinyl for their windows. This is because these products tend to rot over time and need replacing more often. Also, if you live in an area where there are high winds or storms, these types of materials tend to get damaged easily by debris flying around during bad weather.
To avoid having a lot of maintenance work done on your new windows after the installation, be sure to check with professionals about what kind of material they use before making any decisions about who will install them for you. Ways To Choose A Professional Installer For Your Windows: When looking for someone to replace your windows, one thing you may want to consider is asking friends and family members if they know anyone who has had theirs installed recently. Another option would be to call local contractors and ask them if they offer these services as well as any recommendations they might have.
Where To Get Them Installed!
The best place to get windows installed in your local home improvement store. It may be more expensive, but you'll be able to select from a variety of models and brands and can ask an employee for advice on what you should buy. If you're looking for an affordable option, we recommend checking out Craigslist for both new and used units. However, if you have any doubts about their authenticity or quality, it's better to steer clear.
A great way to save money is by purchasing a window kit online;
These kits are designed specifically for do-it-yourselfers who want to install their windows. They usually include all of the hardware necessary as well as detailed instructions that will walk you through each step of installation. Just make sure that your existing frames are strong enough before installing them—if not, it could be very dangerous! Also, remember to use good judgment when buying secondhand products; even though they might look nice, there's no guarantee they're safe or durable.
In addition to getting new windows installed at your house, it might also be a good idea to replace old ones in other areas of your property (like bathrooms). This will give everything else a facelift while adding value to your property.
I am an open-minded free-spirited people person who is passionate about personal development and living life without limt.