We all grew up watching science fiction movies and imagining the future. I dreamed of countless possibilities myself, but when I'm older, I think flying cars and secretarial robots will be the future.
Flying cars have yet to be put into actual use in 2020, but we have successfully driven robots that require social distancing. This is not what I expected, but it comes close.
Even if smart and enterprising people are studying these groundbreaking inventions, it is difficult to accurately predict the distant future. As you have see in recent months, a new discovery or global event will change the course of history.
Therefore, it is possible to predict the future through the lens of "opportunity" rather than based on imagination and personal ideals. Big challenges and opportunities generally attract and gather good intelligence to solve these challenges.

When top talent from different disciplines come together and work together across disciplines, amazing breakthroughs and advances can be made.
To answer the question "What is the future of smart cities?" These are some obvious opportunities to make significant progress in the next decade.
Improved data usage
Even today, a large number of data points are still collected every day, but as IoT devices become more common in cities, their number will continue to grow. The data collected will help us understand changing patterns and behaviors and the interrelationships between the data.

With the data sets we collect, we will be able to make better decisions about solutions and improve our quality of life. Startups that can use data to achieve meaningful innovation have great potential to solve and improve transportation, energy use, security, and societal challenges.
Smart home and IoT security
As we continue to increase the number of devices to enhance our family lives, the development of connected smart homes is at an alarming rate. The number of global smart homes is estimated to grow from 180 million in 2020 to 480 million in just five years, a 2.6-fold increase.

In this context, keeping your home safe is more important than ever. This is because it is believed that criminals can now break into the seemingly perfect smart home system and exploit security breaches without going there. In the future, it is time to register your home for antivirus services, it is not trivial.
Sharing economy
In the last five years, there have been a number of creative startups around the sharing economy. These trends seem to have faded now, perhaps because the sharing economy has brought many challenges and involves various stakeholders.
Uber has become one of the leaders in the sharing economy, but it still faces many challenges before completely changing the mobile industry.
Indeed, there are successful cases like Airbnb, but the company's recent COVID-19 pandemic has disrupted its plans and forced it to reposition itself to adapt to its "new daily life."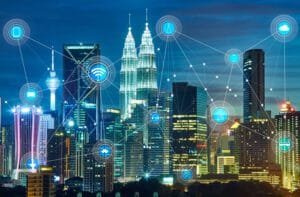 Closely related to families, some startups are trying to enter the sharing economy in various industries, such as bike sharing, last-mile transportation, and self-employment, but due to various factors, there are still many success stories. Undone.
Just two years ago, six companies in Singapore provided a total of around 200,000 drift bicycles, but most of them were retired in 2019.
The consensus among the people seems to be that the realization of shared asset utilization can achieve significant efficiency, but to put this idea on the right track and achieve full success, implementation is a win-win situation. You need a relationship.
It seems that no company has been able to solve the challenge of maximizing the potential of the sharing economy, but Singapore is starting to see more and more companies that want to share bikes and have great potential to enter this market. There is no doubt that it is lurking.
In the next decade, we will see more startups learn from past mistakes and once again challenge the sharing economy in better and more innovative ways.
More efficient internal cooling
In tropical climates, life without air conditioning is unimaginable. With the progress of global warming and many people continue to work at home, the use of air conditioners is constantly increasing and is expected to double in the next 20 years.
In Singapore, air conditioning accounts for about 40% of total household electricity consumption.
The cost of completing the cooling system is high and the network is heavily loaded. Zone cooling is one of the best options to improve cooling efficiency. District cooling is a system that can collectively respond to the demands of several buildings with different usage patterns.
Regional cooling is also attractive because it supports sunlight and other renewable energy sources. This is not new, but it is possible to implement a dedicated system for specific purposes and is expected to significantly increase efficiency in the next 10 years.
Last Mille
Will increased demand for e-commerce and courier services affect last-mile delivery? Today's infrastructure and logistics operations cannot adapt well to future growth.
Online sales account for only 20% of total sales, which leaves enough room for e-commerce growth. Startups will continue to find ways to cope with their tremendous growth. Drones and robots are also likely to be the future of delivery services.
Sustainable living
There is no doubt that humanity has made significant progress in the last ten years, but it is pointless if we cannot leave a better world for future generations. Today, cities account for more than 60% of the world's resources consumed, 70% of greenhouse gas emissions and 70% of waste. All of these have destroyed the planet we live on.
Smart cities must deal with traffic congestion, air pollution and waste disposal in order to sustainably adapt to the development of these cities. Over the past 15 years, the Singapore Housing and Development Board (HDB) has implemented various solutions to promote sustainable housing development plans.
In Singapore, we introduced rainwater for purposes other than drinking water, such as cleaning public areas, and we introduced a smart motion sensor that automatically adjusts the brightness of LED lights based on detected movement.
Furthermore, we are currently testing the "Vacuum Waste Collection System (PWCS)" which is an automatic waste collection system to solve environmental and health problems related to outdoor garbage collection.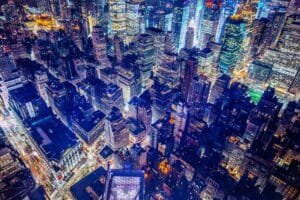 As more and more people realize the importance of protecting the environment and sustainable growth, start-ups committed to achieving their sustainable development goals will receive more attention and continue to invest in such businesses.
Sustainability will undoubtedly be a major theme shaping the next decade.This e27 article was written by Raymond Doraisamy of NewsCred, which is licensed through the publisher network.
Latest posts by Odyssey News
(see all)