Technology is smarter: what will smart cities look like in ten years?
We all grew up watching science fiction movies and imagining the future. I dreamed of countless possibilities myself, but when I'm older, I think flying cars and secretarial robots will be the future.
Flying cars have yet to be put into actual use in 2020, but we have successfully driven robots that require social distancing. This is not what I expected, but it comes close.
Even if smart and enterprising people are studying these groundbreaking inventions, it is difficult to accurately predict the distant future. As you have see in recent months, a new discovery or global event will change the course of history.
Therefore, it is possible to predict the future through the lens of "opportunity" rather than based on imagination and personal ideals. Big challenges and opportunities generally attract and gather good intelligence to solve these challenges.

When top talent from different disciplines come together and work together across disciplines, amazing breakthroughs and advances can be made.
To answer the question "What is the future of smart cities?" These are some obvious opportunities to make significant progress in the next decade.
Improved data usage
Even today, a large number of data points are still collected every day, but as IoT devices become more common in cities, their number will continue to grow. The data collected will help us understand changing patterns and behaviors and the interrelationships between the data.

With the data sets we collect, we will be able to make better decisions about solutions and improve our quality of life. Startups that can use data to achieve meaningful innovation have great potential to solve and improve transportation, energy use, security, and societal challenges.
Smart home and IoT security
As we continue to increase the number of devices to enhance our family lives, the development of connected smart homes is at an alarming rate. The number of global smart homes is estimated to grow from 180 million in 2020 to 480 million in just five years, a 2.6-fold increase.

In this context, keeping your home safe is more important than ever. This is because it is believed that criminals can now break into the seemingly perfect smart home system and exploit security breaches without going there. In the future, it is time to register your home for antivirus services, it is not trivial.
Sharing economy
In the last five years, there have been a number of creative startups around the sharing economy. These trends seem to have faded now, perhaps because the sharing economy has brought many challenges and involves various stakeholders.
Uber has become one of the leaders in the sharing economy, but it still faces many challenges before completely changing the mobile industry.
Indeed, there are successful cases like Airbnb, but the company's recent COVID-19 pandemic has disrupted its plans and forced it to reposition itself to adapt to its "new daily life."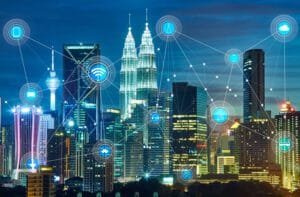 Closely related to families, some startups are trying to enter the sharing economy in various industries, such as bike sharing, last-mile transportation, and self-employment, but due to various factors, there are still many success stories. Undone.
Just two years ago, six companies in Singapore provided a total of around 200,000 drift bicycles, but most of them were retired in 2019.
The consensus among the people seems to be that the realization of shared asset utilization can achieve significant efficiency, but to put this idea on the right track and achieve full success, implementation is a win-win situation. You need a relationship.
It seems that no company has been able to solve the challenge of maximizing the potential of the sharing economy, but Singapore is starting to see more and more companies that want to share bikes and have great potential to enter this market. There is no doubt that it is lurking.
In the next decade, we will see more startups learn from past mistakes and once again challenge the sharing economy in better and more innovative ways.
More efficient internal cooling
In tropical climates, life without air conditioning is unimaginable. With the progress of global warming and many people continue to work at home, the use of air conditioners is constantly increasing and is expected to double in the next 20 years.
In Singapore, air conditioning accounts for about 40% of total household electricity consumption.
The cost of completing the cooling system is high and the network is heavily loaded. Zone cooling is one of the best options to improve cooling efficiency. District cooling is a system that can collectively respond to the demands of several buildings with different usage patterns.
Regional cooling is also attractive because it supports sunlight and other renewable energy sources. This is not new, but it is possible to implement a dedicated system for specific purposes and is expected to significantly increase efficiency in the next 10 years.
Last Mille
Will increased demand for e-commerce and courier services affect last-mile delivery? Today's infrastructure and logistics operations cannot adapt well to future growth.
Online sales account for only 20% of total sales, which leaves enough room for e-commerce growth. Startups will continue to find ways to cope with their tremendous growth. Drones and robots are also likely to be the future of delivery services.
Sustainable living
There is no doubt that humanity has made significant progress in the last ten years, but it is pointless if we cannot leave a better world for future generations. Today, cities account for more than 60% of the world's resources consumed, 70% of greenhouse gas emissions and 70% of waste. All of these have destroyed the planet we live on.
Smart cities must deal with traffic congestion, air pollution and waste disposal in order to sustainably adapt to the development of these cities. Over the past 15 years, the Singapore Housing and Development Board (HDB) has implemented various solutions to promote sustainable housing development plans.
In Singapore, we introduced rainwater for purposes other than drinking water, such as cleaning public areas, and we introduced a smart motion sensor that automatically adjusts the brightness of LED lights based on detected movement.
Furthermore, we are currently testing the "Vacuum Waste Collection System (PWCS)" which is an automatic waste collection system to solve environmental and health problems related to outdoor garbage collection.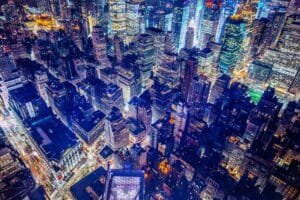 As more and more people realize the importance of protecting the environment and sustainable growth, start-ups committed to achieving their sustainable development goals will receive more attention and continue to invest in such businesses.
Sustainability will undoubtedly be a major theme shaping the next decade.This e27 article was written by Raymond Doraisamy of NewsCred, which is licensed through the publisher network.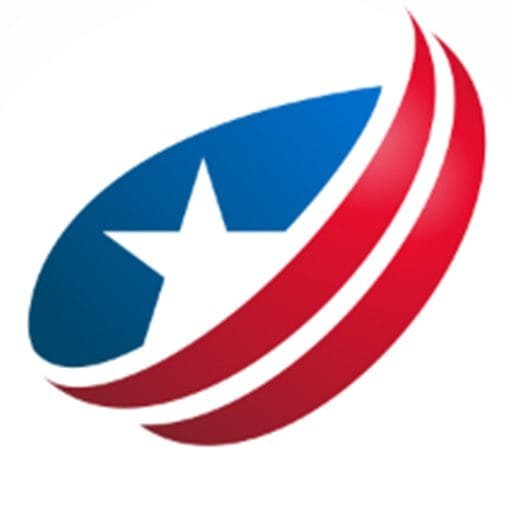 Odyssey has been the lead content writer and content marketer. He has vast experience in the field of writing. His SEO strategies help businesses to gain maximum traffic and success.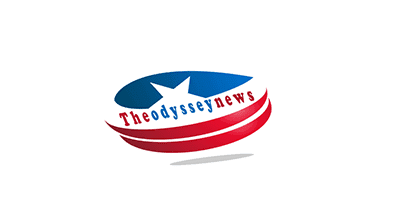 Top 6 Latest Innovations in Biometric Technology
The past two years have demonstrated biometric technology's positive influence on our daily lives. Biometric applications in healthcare, finance, cloud computing, and online applications have easily integrated technology into our everyday life. As with any other digital technology, it is impossible to precisely foresee the future of biometric technology, which has become an integral part of the modern digital ecosystem. Nonetheless, adequate evidence indicates that the biometric industry will continue to expand rapidly, said experts from Securiport Sierra Leone. Securiport provides cutting-edge border management technologies through solutions-based services at no cost to clients. Their mission is to assist governments in preventing criminals from crossing borders undetected and in uncovering unlawful transnational activities.

With solutions currently in place across dozens of countries around the world, and a dedicated team of professionals developing innovative tools to respond to ever-changing environments.
According to the most recent report by EMERGING Research, the biometric industry attained revenue of US$44 billion in 2021 and is forecasted to expand at a CAGR of 14.8% between 2022 and 2027. Let's examine some of the most innovative technological innovations shaping the future.
Here are the top six biometric technology developments that organizations should look out for in 2022:
#1 Cybercrimes Adapt to Artificial Intelligence
As Machine Learning (ML) and Artificial Intelligence (AI) capabilities grow more prevalent in our daily lives, cybercriminals have gotten more sophisticated in detecting target systems and employing tech-driven tools. As artificial intelligence refines attackers' strategies, they can now attack systems ruthlessly and consistently, concentrating on their weak points. Deepfake is an example of an AI-based cyberattack that exploits identification systems by imitating the facial characteristics of victims. Therefore, the rate of evolution of these complex risks will continue to increase in 2022 and beyond.
#2 Trustworthy Identity Verification Systems
Sharing economy platforms, such as Uber, Airbnb, and a variety of other businesses that connect people via P2P services, are continuously searching for new strategies to establish their reputation. Consequently, this sector has increased the use of identity authentication with non-shareable credentials. Using non-shareable credentials allows companies to offer services that make them more trustworthy and improve the customer experience.
#3 Non-Transferable Credentials
Restricting authentication to a specific person is a pressing problem for many businesses, from banking institutions to school systems to the sharing economy. It's difficult for ride-sharing companies, for example, to guarantee that drivers and customers are who they say they are.
Therefore, it's challenging for businesses to maintain a check and balance on the driver to see if registered entities are executing their tasks. Since credentials and devices can be freely traded or taken by force, biometric authentication will lead the way in this space.
#4 Electronic Identification, Authentication, and Trust Services
The Electronic Identification, Authentication, and Trust Services (eIDAS) regulations will redefine how companies related with their customers in 2022. eIDAS is an automated system that lets businesses verify their clients' identities and government-issued documents. eIDAS will increase inclusion by allowing individuals to interact online, reducing the environmental footprint of travel, improving efficiency, and providing a cost-effective choice to encourage international commerce for economic growth.
People and businesses in Europe expect to see much work done in 2022 and beyond to ensure customer confidence, verify the credibility of online transactions, and secure access to services.
#5 Unstaffed Stores
The concept of unstaffed stores emerged after the coronavirus pandemic destabilized the global order – and has never looked back since. Before entering these businesses, consumers are asked to download a smartphone application that must be scanned. Furthermore, AI-backed facial biometric recognition devices are also installed to verify clients.
A series of digital cameras are also deployed to monitor customers and record their activities, including the things they carry in their bags. Numerous pilot stores without employees have opened but are still in the testing phase. However, 2022 seems to be the year when such stores become prevalent.
#6 NFC-Powered Travel Solutions
Global transit networks use contactless technologies to promote a safer travel environment for passengers on buses, trains, and airports. Due to COVID-19, public transportation and activities have become a possible risk for customers. Service providers are aware that they must overcome new challenges to sustain and build ridership and maintain and establish confidence in their services.
Businesses employ biometric technology solutions to provide a safer travel environment, from mask compliance to cleaning initiatives. In addition, NFC-based payments allow users to tap their chip-based identification card on the NFC-powered device installed at the terminal.
Conclusion
Traditional passwords have long been the weak point for many security systems. Fortunately, modern cybersecurity concentrates on eliminating the risks associated with this powerful security solution. Biometrics address this issue by connecting proof of identity to our bodies and behavioral patterns.
Biometric technology is quickly replacing the conventional ways of identity authentication, which have many flaws and are easy to hack. Biometrics strikes the perfect balance between security and ease of use.
Even if fingerprint scanners are integrated into smartphones and many computers, there is still potential for innovation in the authentication and payment applications of the technology. Banks, tech companies, and payment companies are trying new methods of identifying customers based on their unique physical attributes. The objective is to enhance security while streamlining customer onboarding and verification.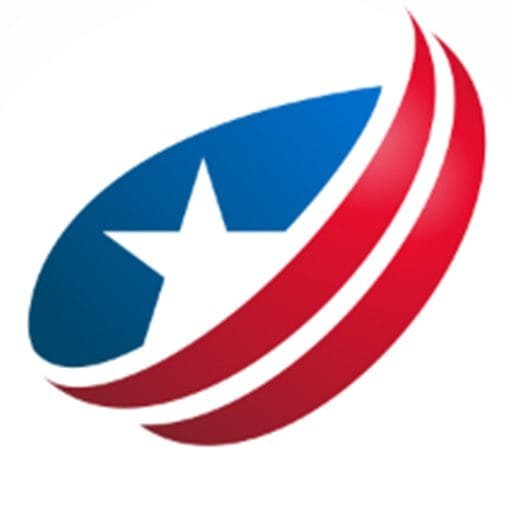 Odyssey has been the lead content writer and content marketer. He has vast experience in the field of writing. His SEO strategies help businesses to gain maximum traffic and success.
Snowflake Offers Weak Product Revenue Guidance, Stock Reverses Up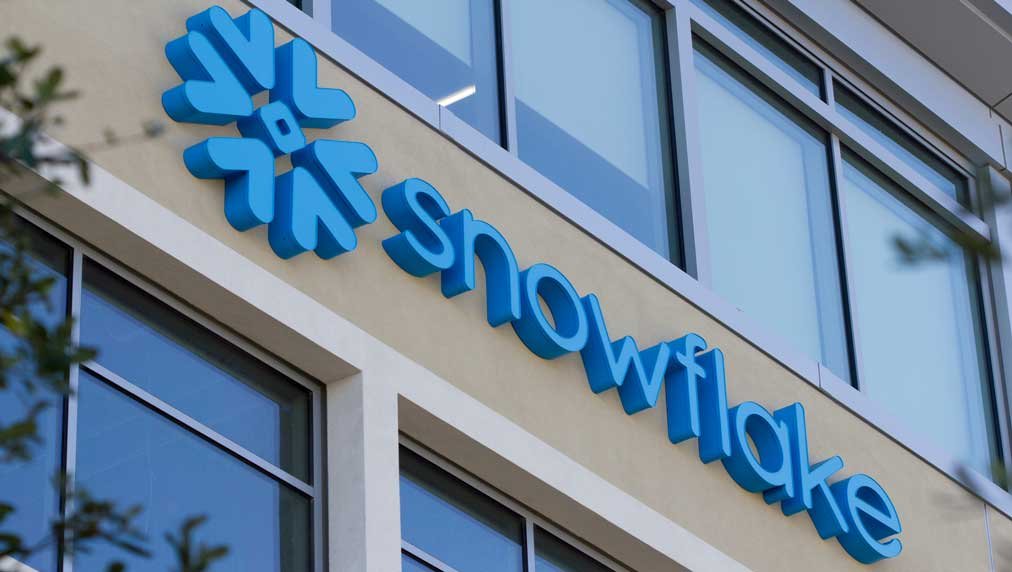 Snowflake (SNOW) reported third-quarter earnings that met expectations while revenue topped Wall Street targets. The enterprise software maker's product revenue guidance came in below expectations. SNOW stock initially tumbled, then reversed up.
The company reported third quarter earnings after the market close on Wednesday. For full-year fiscal 2024, which starts with the April 2023 quarter, Snowflake said it expects product revenue growth of 47%, below consensus estimates of 52%.
Because Snowflake's business model is consumption-based rather than subscription-based, bearish investors have raised concerns over a possible U.S. recession curbing demand. Snowflake revenue is tied to how much data its customers crunch and store on cloud computing platforms.
For the quarter ending Oct. 31, Snowflake said it lost 63 cents per share versus a 51-cent loss a year earlier. Analysts polled by FactSet expected Snowflake to report a loss of 63 cents a share.
The company reports results using generally accepted accounting principles, or GAAP. Snowflake does not break out adjusted earnings in its releases.
Third-quarter revenue climbed 67% to $557 million, the software maker said. Analysts had predicted revenue of $539.4 million.
SNOW Stock: Revenue Outlook Misses
The Snowflake earnings report also said product revenue rose 67% to $522.8 million vs. estimates of $505.2 million.
At UBS, analyst Karl Keirstead said in a report: "  To be clear, 67% revenue growth in Q3 and the guide for 47% growth in fiscal 2024 is very impressive in this macro (economy) and certainly doesn't speak to anything 'broken' with Snowflake. That said, investor expectations were running high into this print."
For the current quarter ending in January, Snowflake expects product revenue of $537.5 million at the midpoint of its outlook. Analysts had expected $549.2 million.
SNOW stock initially fell on the earnings release. But Snowflake stock reversed up 2.1% to near 146 in morning trading on the stock market today.
Snowflake stock was down 57% for 2022 heading into the earnings report.
Snowflake sells data analytics and management tools that run on cloud-computing platforms such as Amazon Web Services, part of Amazon.com (AMZN).
Amid the bear market in software growth stocks, the software stock has a Relative Strength Rating of 17 out of a best-possible 99, according to IBD Stock Checkup.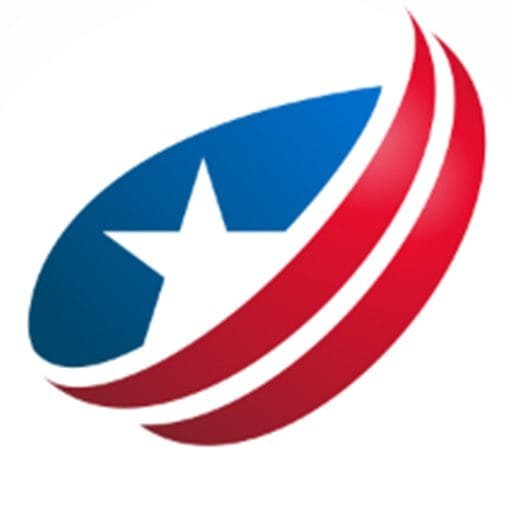 Odyssey has been the lead content writer and content marketer. He has vast experience in the field of writing. His SEO strategies help businesses to gain maximum traffic and success.
Specialists see innovation, digital tech as key to South-South cooperation
The advent of the digital era has established beyond any doubt the symbiotic relationship between science, technology and innovation on the one side and social and economic growth on the other — something that the key report delivered to the 20th National Congress of the Communist Party of China highlighted while urging more efforts toward Chinese modernization. To imbibe the spirit of that philosophy enshrined in the report, China Daily, in association with the University of Oxford, organized an online forum on Friday. The following special report encapsulates key insights on the theme shared by experts during the forum.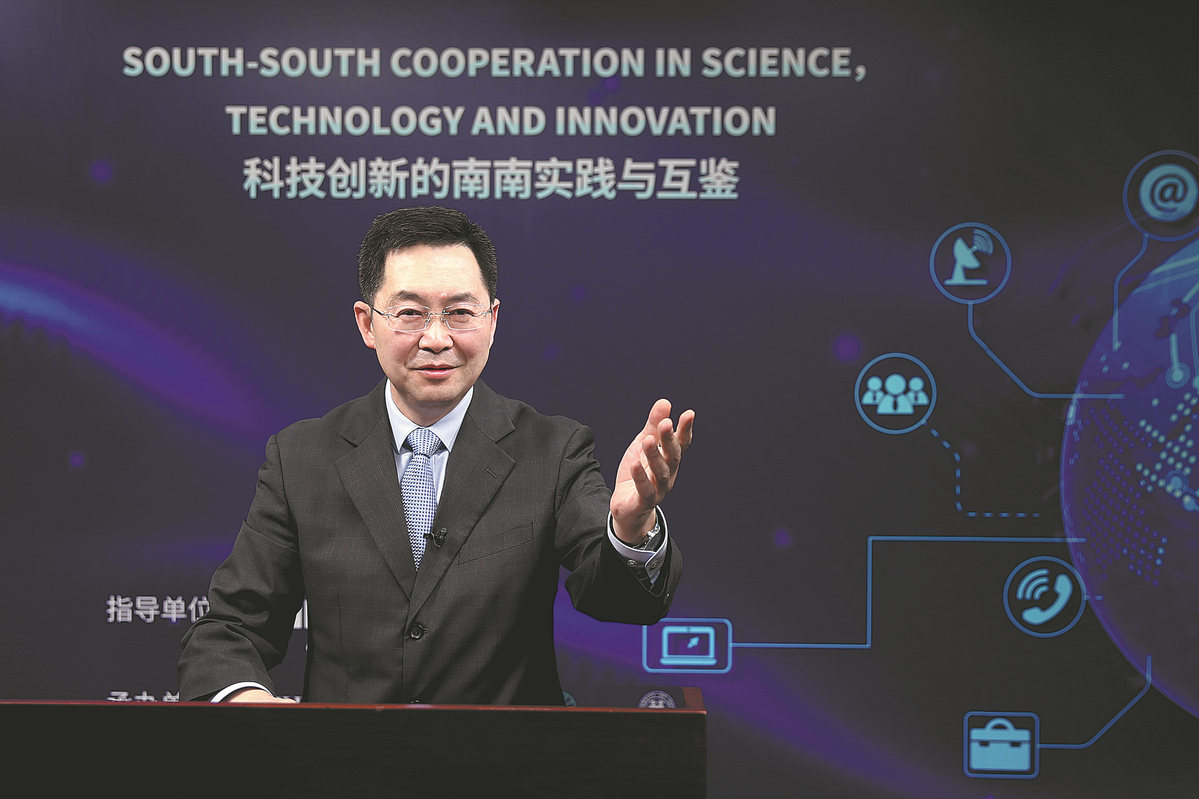 Technological innovation and the application of emerging digital technologies are playing an increasingly important role in promoting South-South cooperation, boosting the governance capacities of developing countries and creating greater synergy in their development, speakers said at an online forum on Friday.
Qu Yingpu, publisher and editor-in-chief of China Daily, highlighted that scientific innovation and the application of new technologies serve as a structural solution to the problems confronting the Global South in its development.
A report delivered to the 20th National Congress of the Communist Party of China stressed the need to "regard science and technology as our primary productive force, talent as our primary resource and innovation as our primary driver of growth".
Noting that China attaches great importance to scientific and technological development and international cooperation, Qu said, "Over the past decade, the contribution of science and technology to China's economic growth has increased remarkably, which has paved a solid foundation for the country to advance Chinese modernization."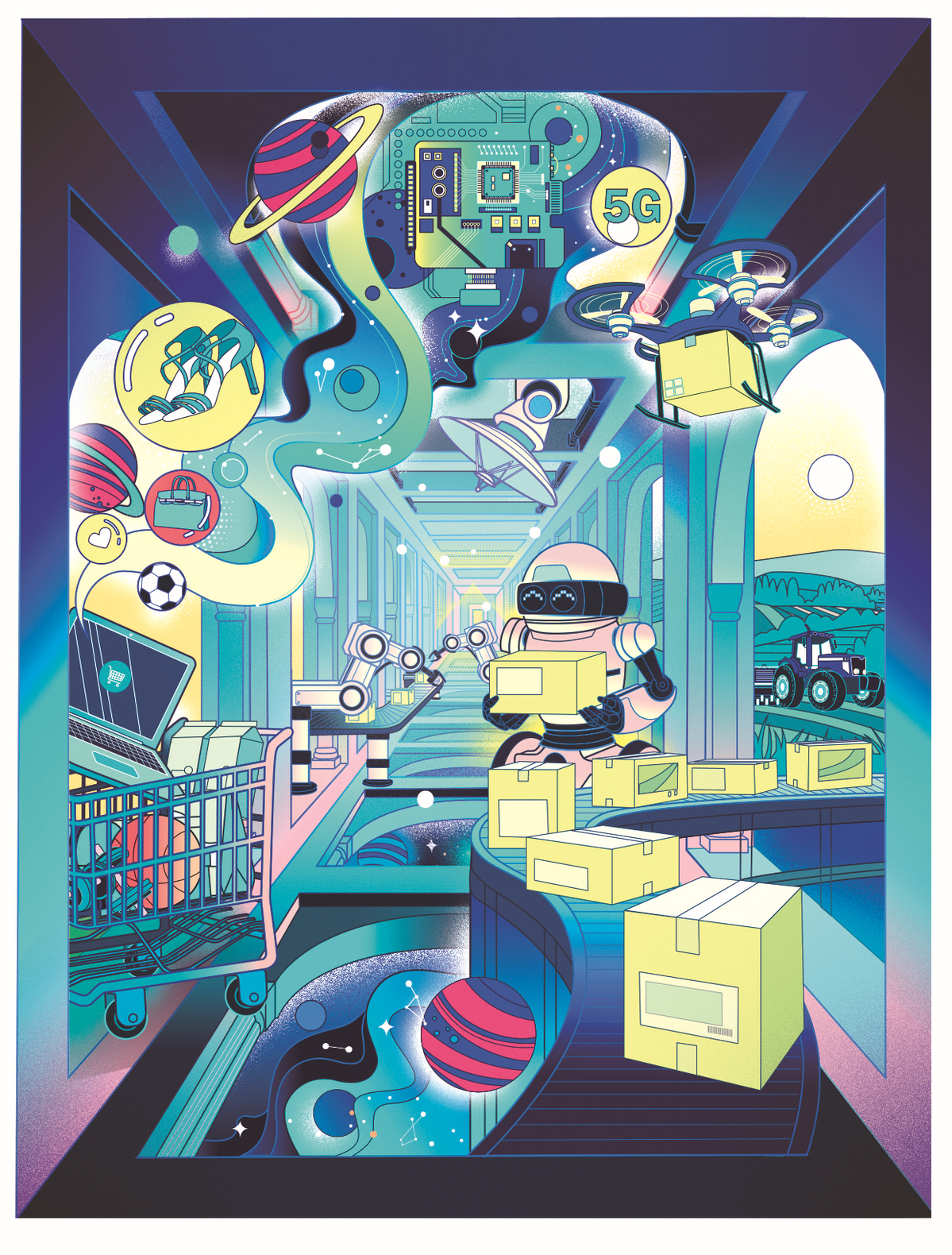 He also said the Chinese path to modernization provides an alternative way for countries to achieve rapid development while preserving their independence.
"China is committed to be a builder of world peace, a contributor to global development and a defender of the international order. It is also a key participant of, and a contributor to, global development cooperation. From a global strategic perspective, stronger South-South cooperation will help promote democracy in international relations," Qu said.
Hosted by the China Watch Institute of China Daily and the Technology and Management Center for Development, which is part of the University of Oxford, the forum themed "South-South Cooperation in Science, Technology and Innovation" was held online on Friday.
Qu said the purpose of holding this forum is to share the experience of sustainable development and build consensus for promoting South-South cooperation, thus contributing to the building of a community with a shared future for mankind.
He called for efforts to enhance South-North cooperation and deepen South-South cooperation, and align the Global Development Initiative with the existing development and cooperation strategies of participating countries to generate greater synergy in global development.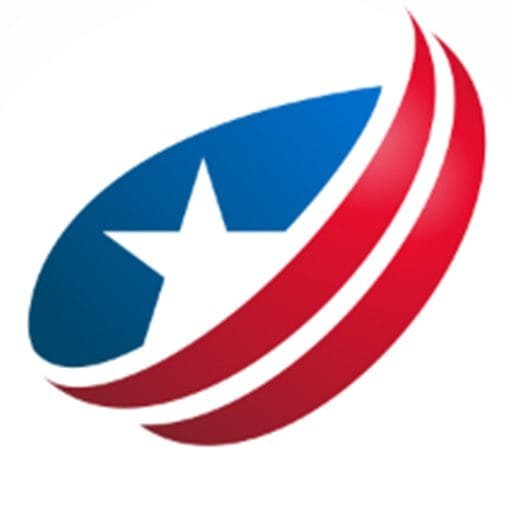 Odyssey has been the lead content writer and content marketer. He has vast experience in the field of writing. His SEO strategies help businesses to gain maximum traffic and success.