What to Look for Wileyx Tennis Sunglasses while Buying?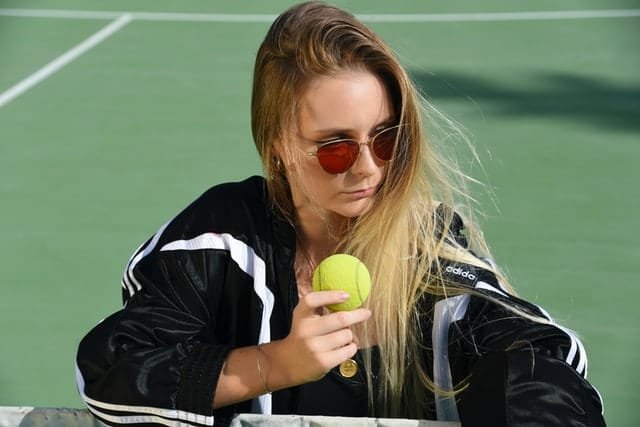 People who love to play tennis need the best quality wileyx tennis sunglasses. They are specifically designed according to the demand of the sport. Besides, they are crafted for the players that accommodate rigid physical activity and a high level of accurate eye coordination.
Furthermore, they enhance their visual acuity under bright light settings. Tennis eyewear has a quality facial grip that allows high comfort and greater visibility. Besides, they remain steadfast safe in the face of players.
Finally, you are planning to buy tennis eyeglasses for plenty of reasons. Keep remembering you don't need street sunglasses with cheap features because high-level games need high-quality shades. There are a few essential features that need to consider while buying the best tennis eyewear.
Tennis sports sunglasses frames:
First of all, you need to look at polycarbonate frames because they are durable and unbreakable among impacts. These frames are indestructible than cheap plastic frames that easily break or crack. So, pick out lightweight and comfortable best tennis sunglasses frames that should be close-fitting to the face. They should have snug fitting but not too tight to face that press your skin at contact places. Otherwise, they can lead to a headache.
The frames should block foreign particles from all sides to protect the eye socket from injuries. Look at the sunglasses frames with padded temples and soft nose bridges to reduce the shock impact. Besides, they can prevent a user from hurting soft facial structures.
For these reasons, the wraparound frames style doesn't only increase your field of vision but provides the best peripheral vision. The extra-large lenses are crafted so that you can get an equal view from all sides of the lenses.
You must inspect the nose bridge of the sports sunglasses carefully. Make sure the nose bridge has an excellent fit of your nose and is on Browline comfortably. These parts shouldn't have too tight to scratch your nose or red marks. Besides, there shouldn't be any gap to slip from your nose particularly, when you have sweat. A quality pair of sunglasses provide silicon nose grips to avoid sliding.
It would be better to tight sunglasses frames with elastic sports bands are safety straps. These safety straps are manufactured to hold your glasses securely and don't allow glasses to fall during any activity.
Sports Sunglasses Lenses for Tennis Sports:
Pick out amber polycarbonate lenses that are anti-scratch, lightweight, and unbreakable, unlike glass material. The golden color lenses increase visibility because of the yellow tint, and this tint separates background settings from different light conditions.
Choose tennis sunglasses that shield your eyes from both ultraviolet rays because they have a direct link to hurt ocular tumors. These rays also include cause many other diseases like sunburn of the eyes. This is a painful situation, and it also leads to corneal damage.
Pick out wileyx outdoor sunglasses that can decrease glare and increase definition. Polarized lenses are ideal for reflected surfaces. Besides, you can consider anti-reflect coating for sunglasses to lessen the effect of nighttime glare. The anti-reflect coating is applied on the backside of the lenses to cut the reflection that can bounce back into the eyes.
Photochromic lenses are a good option that responds as per the light. The tint of these lenses becomes dark when the sun shines or light intensity increases. Besides, these lenses become light when light intensity decreases.
Finally, you can consult your eyes doctor to choose the best tennis sunglasses. You have an option of prescription lenses in the form of sunglasses for a tennis court.
Summary:
While shopping for tennis sunglasses for tennis sport, it is significant to consider the weather condition while you play. Choose sunglasses that are lightweight and wraparound frames that can enhance your performance while playing.
I am Pat, working as a fashion and health journalist. Writing is both my profession and my passion.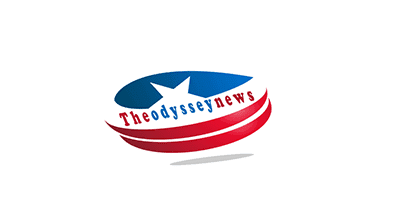 How Much Do Surrogates Make? Everything You Need to Know About Surrogacy
Introduction
Surrogacy is an amazing, selfless act that helps those who cannot have children of their own experience the joys of parenthood. However, it is not without its challenges – both for the surrogate and the intended parents. This article will explore how much a surrogate earns and everything related to surrogacy, and how to deal with them.
Who can be a surrogate?
Any woman between the ages of 21 and 45 who meets the physical and psychological requirements can be a surrogate. You must also have had a previous successful pregnancy and delivery. You will need to undergo a medical and psychological evaluation to ensure that you are suitable for surrogacy.
2. How much do surrogates earn?
Surrogates can earn anywhere from $20,000 to $100,000, depending on their experience, the state they live in, and the type of surrogacy arrangement they have with the intended parents.in reality Experienced Surrogates can earn as much as $55,000 easily and all it depends upon their positive conversations with the parents.
3. What are the possible problems with using a surrogate?
There are a few potential problems that can occur when using a surrogate. The first is that the surrogate may develop a bond with the baby and have difficulty giving them up after birth. The second is that the surrogate may have medical complications during the pregnancy. The third is that the surrogate may not be able to carry the baby to term. Finally, there is always the possibility that something could go wrong during the surrogacy process, which could put both the surrogate and the baby at risk.
The process of surrogacy
The process of surrogacy can be a long and difficult one. There are many things that need to be taken into consideration, such as the health of the surrogate and the intended parents, the legalities involved, and the financial aspects.
The first step is to find a surrogate mother. This can be done through a surrogacy agency or by word-of-mouth. Once a surrogate is found, there will need to be extensive medical and psychological testing to make sure that she is physically and mentally fit to carry a child.
The next step is to create a contract between the surrogate and the intended parents. This contract will outline all of the legalities and financial agreements between the two parties. It is important to have everything in writing so that there are no misunderstandings later on.
Once the contract is signed, the surrogate will undergo fertility treatments so that she can become pregnant with the intended parents' child. This process can take several months.
Once the surrogate is pregnant, she will carry the child for nine months and then give birth. After the baby is born, he or she will be handed over to the intended parents.
The different types of surrogacy
There are two main types of surrogacy: traditional surrogacy and gestational surrogacy. In traditional surrogacy, the surrogate is also the biological mother of the child. This means that she is artificially inseminated with the father's sperm. In gestational surrogacy, the surrogate is not the biological mother of the child. Instead, she carries the child that was conceived using in vitro fertilization (IVF). The egg and sperm are from the intended parents or from donors.
Traditional surrogacy is less common than gestational surrogacy because it can be more emotionally difficult for the surrogate and the intended parents. Gestational surrogacy is also considered to be more legal because there is no genetic connection between the surrogate and the child.
There are also two different types of gestational surrogacy: partial surrogacy and full surrogacy. In partial surrogacy, the surrogate's eggs are used in IVF. In full surrogacy, donor eggs are used in IVF. Partial surrogates are typically more expensive because they have a higher success rate. Full surrogates are less expensive but have a lower success rate.
How much do surrogates get paid?
Surrogates can earn a significant amount of money for their services. Some surrogates may charge as much as $50,000 or more. However, most surrogacy arrangements involve the surrogate being compensated for her expenses, rather than being paid a flat fee. This can include medical expenses, legal fees, and other costs associated with the surrogacy process.
Intended parents should be prepared to discuss financial compensation with their surrogate. It is important to be clear about what costs will be covered by the intended parents, and how much the surrogate will be compensated for her time and effort. Surrogates should be given a fair financial compensation for their services, but the exact amount will depend on the specific arrangement between the intended parents and the surrogate.
How to find a surrogate
How to find a surrogate
There are a few different ways that you can go about finding a surrogate. You can contact a surrogacy agency, search online, or ask for recommendations from people you know.
When you contact a surrogacy agency, they will be able to put you in touch with potential surrogates who meet your criteria. You will then be able to interview them and see if they would be a good match for you.
If you search online, there are many websites that allow you to search for surrogates. You can usually narrow down your search by location, age, and other factors. Once you find someone who you think might be a good match, you can reach out to them and see if they are interested in working with you.
Finally, you can ask people you know if they know anyone who might be interested in being a surrogate. This can be a good option because it allows you to get personal recommendations from people you trust.
Possible problems with surrogates
There are a few possible problems that intended parents can face. So, it is advised to the  Intended Parents: How to Deal with Possible Problems with Your Surrogate,  And you should be aware of when working with a surrogate.
One problem is that the surrogate may not be able to carry the baby to term. This could be due to medical problems or simply because the surrogate is not physically able to do so. If this happens, it could mean that the intended parents would have to find another surrogate or make other arrangements.
Another possible problem is that the surrogate may not want to give up the baby after birth. This could happen if the surrogate forms a bond with the baby during pregnancy. If this happens, it is important for the intended parents to be understanding and try to work out an arrangement with the surrogate.
Overall, surrogacy is a safe and effective way to have a child. However, there are a few potential problems that intended parents should be aware of.
How to deal with possible problems with your surrogate
As with any relationship, there is always the potential for problems to arise. If you are working with a surrogate, it is important to be prepared for any possible problems that could come up.
One of the best ways to deal with problems is to communicate openly with your surrogate. If something is bothering you, let them know. It is also important to listen to what your surrogate has to say. They may have concerns that you were not aware of. By communicating openly, you can work together to resolve any issues that come up.
If communication does not seem to be solving the problem, you may need to seek professional help. This could be in the form of counseling or mediation. A professional can help you and your surrogate communicate better and work through any issues that you are having.
Dealing with problems early on can help prevent them from becoming bigger issues later on. By being prepared and knowing how to deal with problems, you can keep your relationship with your surrogate strong and healthy.
Conclusion
If you're considering becoming a surrogate or are in the process of working with a surrogate, it's important to be aware of the possible problems that could arise. While most surrogates are experienced and well-qualified, there is always the potential for difficulties to arise. By being prepared for potential problems and knowing how to deal with them, you can help ensure a smooth and successful surrogacy experience for everyone involved.
I'm a professional Web and graphic designer with 5 years of experience in developing web design skills.