What Is The Root Cause Of Poor Circulation?
Adequate circulation in the body helps to distribute blood, nutrients, and oxygen to the necessary organs, which in turn helps in the functioning of the body. However, sometimes the body can experience a shortage of blood and oxygen supply due to poor circulation. 
Poor circulation often showcases itself in a variety of ways, and the most common symptoms are noticed in the extremities such as the hands and legs. Occasionally, you may experience poor circulation when you sit for too long or lean on your arms for a long time. Nevertheless, if you experience poor circulation frequently, it could be a result of underlying health conditions such as Peripheral artery disease (PAD). Therefore, it's necessary to check Center for Vascular Medicine for a vascular surgeon to help ascertain the root cause of the persistent poor circulation.
However, for further clarification, this article will look into the various underlying causes of poor circulation.
Causes Of Poor Circulation
Here are some of the underlying causes of poor circulation;
Peripheral artery disease (PAD)
Peripheral artery disease (PAD) occurs due to inflammation which can be brought on by smoking, high blood pressure, and diabetes. This health condition often results in the hardening of small blood vessels. It also narrows small blood vessels, thereby reducing blood flow in and out of the arteries; even large arteries can become stiff, causing poor circulation. The initial symptoms of PAD can be numbness of extremities; however, if left unchecked, peripheral artery disease can lead to even more serious conditions such as stroke, lower or upper limb amputation, as well as a heart attack.
In addition, peripheral artery disease can be pregnancy-related. In this case, the blood flow in the arms and legs is reduced because of the increasing size of the uterus. Most times, women who experience PAD during pregnancy have a family health history of PAD. Hence, if you're expecting and there's a history of peripheral artery disease in your lineage, make sure to inform your physician.
 Atherosclerosis is a medical condition that occurs when arteries are hardened by cholesterol and calcium deposits, leading to a decrease in blood flow. As a result, poor circulation is experienced by the limbs and other extremities of the body. However, this condition can also lead to the hardening of other body parts; in fact, blood vessels all over the body may become hardened due to atherosclerosis.
When an overweight person stands for so long, the legs can become tired due to the burden of carrying extra pounds. This often leads to poor circulation and other severe health conditions.
Raynaud's disease is a condition that occurs in people who experience severe cold in their feet, hands, lips, and other areas. This medical condition leads to the narrowing of small arteries supplying blood to the areas. When the arteries become narrow, the quantity of blood supply to various body parts becomes inadequate, which in turn leads to symptoms of poor circulation in the legs, arms, and more. Raynaud's disease is more prevalent in women and those residing in colder regions.
Varicose veins are a health condition that occurs as a result of valve failure. It allows the vein to appear swollen and knotted. Varicose veins are commonly noticed at the back of the legs and are most prevalent in pregnant women and overweight people. The affected veins become damaged and incapable of circulating blood properly. 
Diabetes is known to affect the way the body processes blood sugar. However, this medical condition also leads to poor circulation in various body areas, such as the feet, thighs, calves, and more. Poor circulation caused by diabetes often causes cramping and pain in the extremities. However, advanced diabetes patients have low sensation in their extremities; hence it could be challenging to detect the symptoms of poor circulation.
When you have poor nutrition due to unhealthy eating habits, poor diet, or as a result of fasting, this can cause poor circulation, improper functioning of the organs, and an increased risk of clotting. Failure to consume some particular minerals and vitamins makes the blood vessels weak and incapable of adequately supplying blood all over the body. Hence, it is necessary to pay more attention to the meals you eat. Ensure you consume a balanced diet containing colorful vegetables, fruits, and green leafy vegetables known to improve blood circulation. In addition, make a conscious effort to reduce salt-containing foods such as chips which are known to reduce blood flow throughout the body.
I am GraceIsabella Hennyjohn. I am professional Digital marketer and content writer. I have 4+ year experience in this field.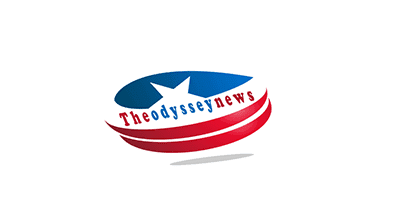 How to find an escort girl?
You are looking for an escort girl, but you don't know how to find one? In this guide, we provide you with the information you need to do so. Discover the most efficient ways to contact and meet birmingham escorts.
Access specialized ad sites
Just like for real estate, cars, or hotels, there are specialized ad sites for escort girls. Dedicated to sex workers, they allow independent escorts to publish ads to gain visibility and make their services known. Most of these ads are linked to landing pages on which the girls detail their services, publish their photos and advertise their rates. If you need advice on how to navigate this type of site safely, visit profilcougar.com.
The main concern with this category of sites is that you have to know how to sort out the different types of profiles exposed. Indeed, the ads of escorts are mixed with ads of prostitutes and erotic masseuses. It is therefore necessary to be able to differentiate between the profiles of escorts and those of other sex workers.
If you are looking for fresh and new escorts, these sites will suit you well. For, they are the best way for novice girls to find their first clients. However, beware of scams!
Go to escort websites
To find a birmingham escorts as easily as possible, you should visit an escort girl website. Thanks to the expansion of the Internet, it is possible to access all types of services related to sex workers. Indeed, these websites are more and more numerous and specialized. You can find all the types of girls you need.
From now on, all categories of escorts are available on the internet, whether they are independent or affiliated to an agency. This gives you a multitude of possibilities and choices according to your expectations. If you need more guarantees and security, go to an agency website. For those who are looking for freedom, independent girls are waiting on their pages.
The main advantage of the Internet is its transparency. By going through its channel, you have the opportunity to access photos and videos describing the girl of your desires. Unlike the phone, you have a clear view of the person with whom you exchange. However, you will also be exposed to risks of scam. You should therefore make sure that the sites you access are reliable.
Ask around in a large hotel
By definition, the role of an escort girl is to accompany her client during his travels. The fact is, most of these clients are men on business trips who stay in hotels. That's why many of the big hotels are in partnership with escort agencies. If you are traveling in Paris or in a foreign country, ask a good hotel and you will be served.
Rest assured, you will never see a hotel advertising such a service, so be tactful. Approach the front desk politely and present your problem with as much discretion and finesse as possible. If you are asked to wait, go up to your room and run a nice bath while your request is being processed. Facilities that use this type of service are discreet in order to maintain their public image.
I am GraceIsabella Hennyjohn. I am professional Digital marketer and content writer. I have 4+ year experience in this field.