What is the Importance of AI Consulting?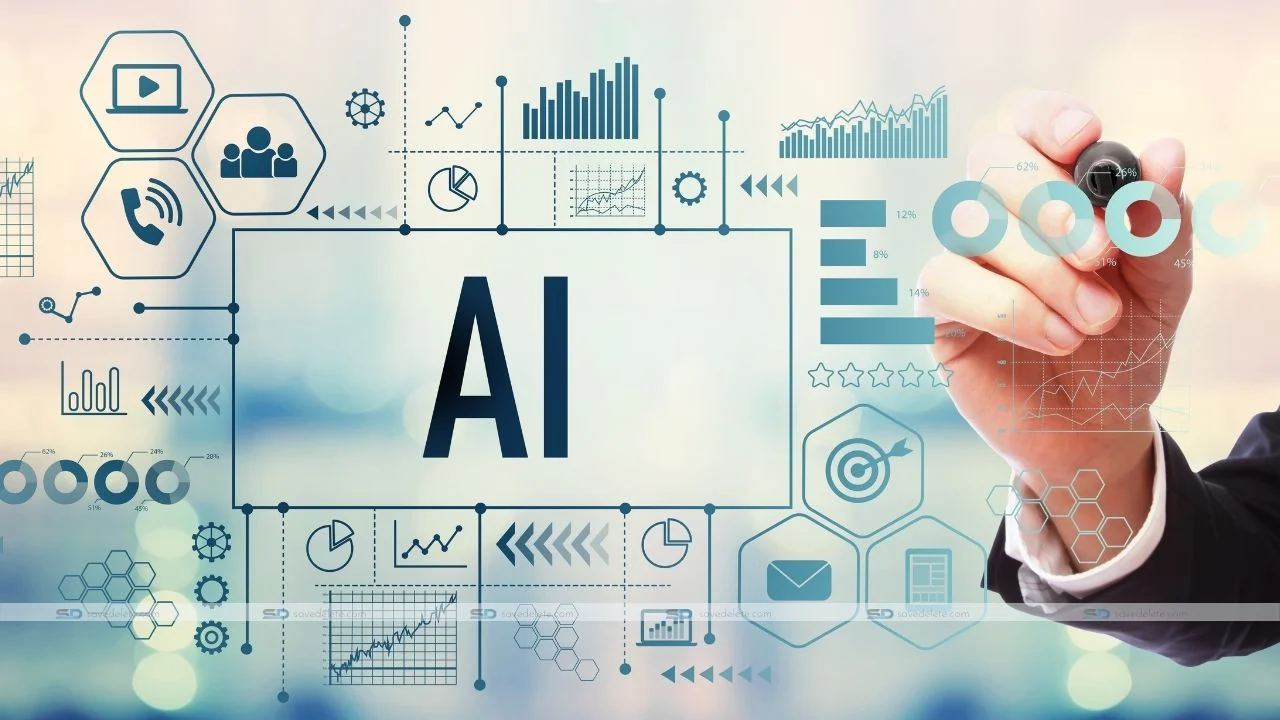 Artificial intelligence is a global phenomenon and has continued to be talked about in many industries, including marketing, eCommerce, manufacturing, healthcare, retail, and even the world of gaming.
AI entails the computer programs that carry out tasks and data analysis at the levels of human intelligence. The process entails training machine learning models and AI with the use of algorithms to collect and analyze different sets of data and then carry out responding actions.
While AI has taken over, many people are still short on knowledge of how to use it, which is why AI consulting became necessary.
The function of AI consulting is to offer a detailed blueprint of all the opportunities AI has to offer for business optimization.
Why is AI Consulting Gaining Importance?
AI consultation offers a lot of benefits, including helping you to define a business objective, find out the most suitable AI solution for your business, as well as create and deploy the right AI to support and improve your business processes.
AI consultation also supports the transfer of knowledge through AI training.
What is the duty of an AI Consultant?
AI consultants help you to create a general system for your business following all the necessary prerequisites for successful implementation.
It is the responsibility of an AI consultant to manage projects and make sure all internal resources are in compatibility with AI infrastructure and code.
AI consulting will help you to leverage machine algorithms in solving your business problems. With AI consulting, you can build optimized models with the use of statistical optimization and modeling.
You can also complete your projects through structures and decisions based on insight, and you can optimize and manage all your projects.
How to choose your AI consultant
Before choosing your AI consulting company, ask a few questions:
How important is It? 
Do you need to implement extensive AI consulting or a short-run technology? What do you stand to gain from the AI implementation?
How experienced is the Consultant? 
You need to ensure that the consultant has the technical expertise that you need, which happens by checking their certificates, profiles, and previous works.
Artificial Intelligence Consulting Helps in Strategy Development 
Consultants help to configure your AI solution to fit your business needs.
They analyze the status of your company to understand your position and challenges.
Consultants help make accurate projections about the value of your project
They help you outline the way AI can help solve your business problems.
AI is solving Business Problems like:
Digital Fraud and cyber attacks. It ensures that user verification and real-time checks are in place.
AI helps to improve customer service and support using Chatbots that are available for 24 hours.
AI personalizes user experience through recommendations that can increase engagement.
Data analysis is made possible in large amounts using AI.
What Are The Important AI Consulting Activities?
Formation of strategies and crucial AI initiatives for businesses.
Due diligence Comprehensive strategy project
Implementation of developed AI initiatives
Training AI talents, staff, and users
Conclusion 
The benefits delivered by AI consultants go a long way to help businesses and organizations improve their processes and operations across different industries.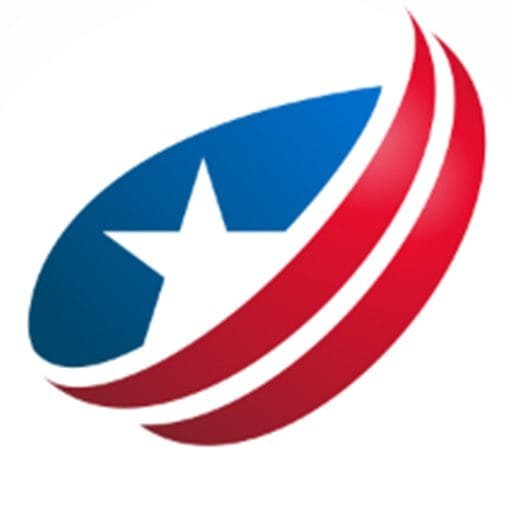 Odyssey has been the lead content writer and content marketer. He has vast experience in the field of writing. His SEO strategies help businesses to gain maximum traffic and success.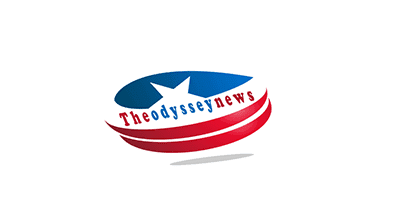 Research on privacy protection and information security of self-driving cars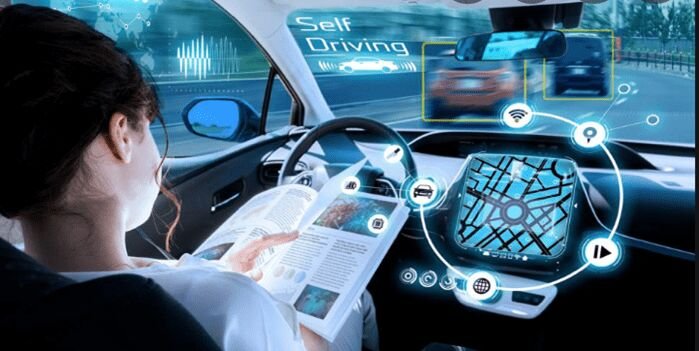 After the popularization of autonomous driving, the role of the driver will enter the dust of history, everyone will be transformed into the role of passenger, every car will drive on the road in an orderly manner, and every car will be kept within a safe distance. The roles of vehicles, traffic, and pedestrians are integrated into a data whole, so as to carry out optimal road planning, and behaviors such as plugging in and leaving the car will no longer exist. Passengers in the vehicle can read, listen to music, chat, watch movies, etc. With online shopping and other entertainment activities, the road traffic environment will be greatly improved.
The seemingly perfect traffic environment will be supported by a lot of data, and the traffic environment under autonomous driving will be the perfect experience of using big data to the extreme. Big data has always been the focus of many industries, and the automotive industry is no exception. With the development of autonomous driving technology, the requirements for data are getting stronger and stronger. The automotive industry will not only be a consumer of data, but also a major producer of data. , each self-driving car can generate nearly 100GB of data per second, which is used to support the three steps of collection, planning, and decision-making for self-driving vehicles.
The development of autonomous vehicles is inseparable from the support of sensors. In order to better collect road information, judge the surrounding environment of autonomous vehicles, and organize and plan the optimal solution according to the collected data, it is necessary to Vehicles are equipped with sensors such as onboard cameras, lidars, and millimeter-wave radars to identify road information. In order to allow autonomous vehicles to accurately follow the established road, they need to be able to accurately determine the location and destination of the vehicle, which requires GPS. and high-precision maps. After the development of the Internet of Vehicles technology, the information of roadside shops and passenger demand information will also be fed back to the cloud or the background by the autonomous driving vehicle, so that the autonomous driving vehicle can make optimal road planning and voice suggestions according to the requirements of the passengers. The smarter and smarter cars will make passengers more and more convenient, which requires more data to support, and after these data are fed back to the cloud or the backend, it is very important for car manufacturers, mobile operators, insurance companies, restaurants, It will be of great value to hotels and countless other providers of services or products that hope to serve passengers in self-driving vehicles.
Compared to today, more than 1 billion users search for 1.2 trillion times through Google every year. Google has built a business worth 400 billion US dollars by virtue of their online habits. The same is true of domestic Baidu, thus creating a powerful business empire. Imagine how much value the behavior data generated by self-driving cars in the process of serving passengers will generate in the future, and how much monetization potential there will be, and how many companies will hope to obtain the most favorable benefits during this data explosion period. data information.
The explosion of autonomous driving data will bring consumers the ultimate service experience. There is no need to consider how to choose the optimal driving route, and the optimal service provider can also be selected when there is a demand for autonomous vehicles. Many needs will be met by autonomous vehicles. be satisfied. However, the explosion of data, the improvement of services, and the improvement of experience cannot avoid one problem, and that is the protection of privacy. In recent years, there have been countless examples of illegal intrusions on social media and the Internet. After the popularization of autonomous driving technology, more data will be used, and at that time, everyone will be "naked" under the data, and everyone will not be able to hide under the data.
The most basic data for using self-driving cars will be positioning. At that time, your address information, your destination information, and your travel information will all be recorded and used by self-driving cars. When you play music, movies, shopping, and do other entertainment activities on the self-driving car, it will also be recorded by the self-driving car and provide you with customized advertising services (related article: How Will the Intelligent Car Machine Develop in the Future?). For a better service experience, in-vehicle voice assistants will be widely used, and your chats on the self-driving car may also be recorded, so as to provide you with the content you need when necessary. Pedestrians walking on the road are continuously captured by sensors on the self-driving car, and the captured images will also be transmitted to the cloud
Hello! My name is Mr. Abbax khan. I am a content writer & full-time professional Web Designer and Developer specially WORDPRESS with vast experience. I started my graduation in 2016 and graduated in 2020. I'm a professional article and blog writer, has written dozens of content on different topics and worked with professionals all over the globe.