What is the Future of Virtual Events in the Post-Pandemic World?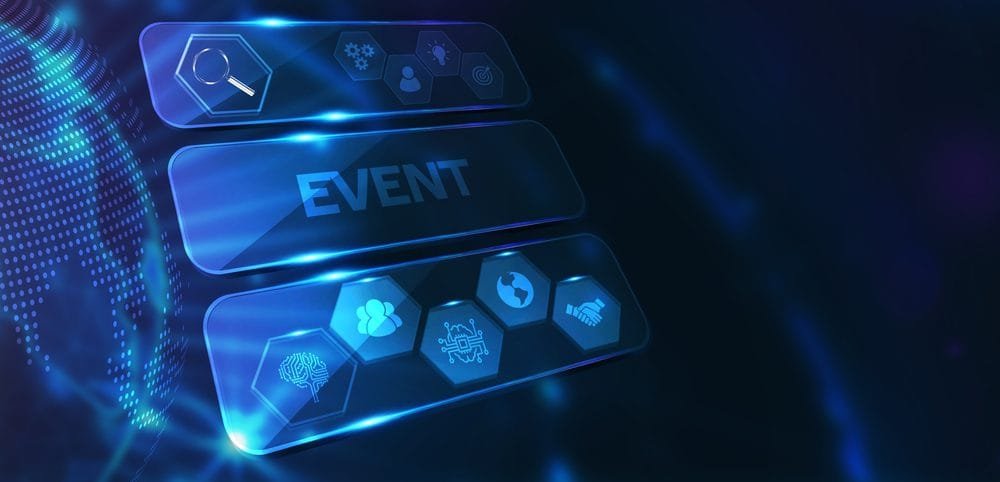 We might think that pandemic is the only reason why we need virtual events and working from home conditions, but it is, in fact, the need of the hour. Without the pandemic, the development would have been a bit late. The pandemic only contributed to fastening the pace. Modern technology has advanced so that virtual events have become a necessity, and they are undoubtedly providing us the best solution.
Humans are becoming more and more adaptive to modern technology and getting impressive benefits from it. The starting step can require a bit of effort, but there is no going back once you are at it. You'd be able to do it perfectly well if you get a connection like a spectrum internet which will not put you in network troubles.
Today, virtual events are taking place in all areas of human life – be it education, conferences, seminars, work-related meetings, or classroom sessions. All of them are doing fantastic work in whatever domain they are working in.
Type of Events in Business Sector
Different virtual business events are taking place all over the world. The business sector has burgeoned to a large extent and has enhanced profoundly due to the remote working capabilities. Have you ever wondered what makes virtual events so successful in comparison to traditional events?
Let's have a look at this.
Traditional Business Events
The traditional events are very famous all over the world. This is because they allow professionals from all over the world to travel and visit a particular place. It has been an effective way to promote tourism and get more business in return.
Due to the traditional business events, the area where the events were held got a lot of business in areas of tourism, hotelling, food industry, and others. Additionally, it helped to make the use of IT and technology more common in underdeveloped yet potentially developing areas.
These events have thereby affected and improved the economic status of many struggling countries.
Impact of Pandemic on Traditional Business Events
The outbreak of COVID-19 has paved the way for virtual events all over the world. The cancellation of the traditional events destroyed the business and economic sectors all over the world. Hence, a lot of businesses had to call off their activities for some time.
On the other hand, there are some other businesses that didn't call of their activities but introduced another effective way to maintain the business cycle. Almost all of us are striving to escape from this vicious COVID cycle, and some of us have been able to do so quite effectively. Conducting virtual events such as conferences, meetings, and other informative seminars has allowed for this.
Virtual Business Events
It is undoubtedly the best possible option that we could have in such desperate times. The time of pandemic and the year 2020 and onwards has seen the highest surge in the use of technology. All organizations are now doing their official works on the internet by using different devices such as laptops, iPods, tablets, and others.
Additionally, major internet service providers such as spectrum internet have got enough business due to the pandemic. People are rapidly upgrading their internet devices and services.
The use of the internet combined with technology and different apps has made it possible to hold virtual events with your colleagues and employees. In addition, you can hold non-professional events such as informative conferences and seminars to engage an audience and to market your product or services. Some of the Apps, such as Zoom, Skype, Microsoft Teams, Google Meet, and others, have been very much effective during all this time.
Support for the Virtual Events
A lot of people are still wondering if it's a good idea to hold virtual events – well, if you ask me, it is! There are many supportive platforms that you can make use of. These include different social media sites such as Facebook, Instagram, Twitter, LinkedIn, and others. You can break the news and set an event on these platforms, and people will find you to join.
This will allow a lot of those people who couldn't join the event physically to participate in virtually. Thus, it is pretty impressive in terms of participation and awareness. Hence, all you need to do is to think about it seriously.
Many companies have hired a separate team to manage and hold specific conferences, events, and meetings. This is allowing them to stay active and participating in the business sector. During this time and after, this is the best solution, and there is nothing that makes us wary of using this medium of business meeting and general information sessions.
Future of Virtual Events after COVID-19
In the beginning, it seemed as if the virtual meetings and meet-up sessions would last the length of the pandemic only. However, as it turns out, people are adapting more and more to this mode, and there is a fair chance that a lot of things – particularly business-related will shift towards remote working. It has reduced costs for the businesses, and the employees have got used to doing freelancing instead of working in proper offices.
The Verdict
Conducting Virtual Events has undoubtedly lifted up the business sector to a large extent. The economy would have crippled if it were not for remote working. Hence, we must always look forward to technology in a positive way. Internet providers such as Spectrum internet have been quite helpful all over the world for providing the best internet services in more than 44 states of the world. Virtual events are going to go a long way, and every wise person should welcome these advancements warmly!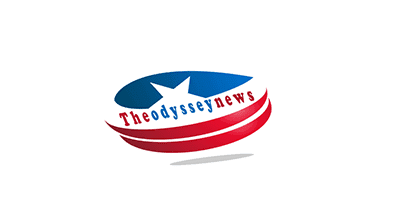 Top Five Fat Free Desserts That You Should Try In Uk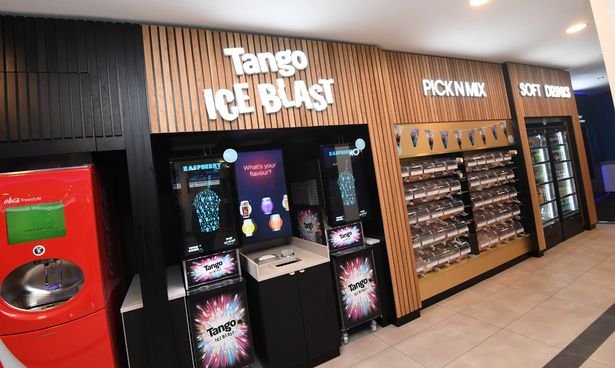 When it comes to dessert, a few things always come to mind. These include chocolate cake or brownies, but some many other flavors and textures can be enjoyed in this genre. For example, a fat-free dessert can easily be made with either fruit or nuts as its main ingredients. However, what does this mean for you? In the case of desserts, they are not as filling as they might be based on their calorie count. Furthermore, they might also be healthier because they do not contain processed sugar or other unhealthy additives. If you want to try some recipes, blog about them so others can enjoy them too!
You can Google the nearby shops to have a drink or meal of your choice. For example, search for tango ice blast shop near me.
What are the benefits of being fat-free?
Being fat-free has many benefits, including losing weight and becoming healthier. When it comes to adding some health and fitness features to your life, there are plenty of delicious and healthy dessert options that you should try.
Here are five of the best fat-free desserts that you should try in the UK:
1. Bananas with Caramel Sauce:
You can use many types of bananas for this recipe, but pia colada-style bananas are the most popular. The recipe calls for two bananas, but you can use one or two if you have them.
The following are five recipes that are made with bananas with caramel sauce as the main dish:
Banana Piña Colada Pie: This pie is a classic favorite made with two bananas and a pot of sugar syrup.
Banana Cream Pie: This dessert is perfect for those who love cream puffs, and it's also rich and creamy without any added sugar. It's best made in an oven preheated to 375 degrees Fahrenheit.
2. Strawberry-Lime Smoothie:
Are you looking for a healthy dessert that is both tasty and filling? If so, look no further than the strawberry-lime smoothie! If you're looking for something to take to a party or to keep on hand in case of an emergency, this is a great option. In addition, this smoothie is also low in calories and easy to make. All you need are some fresh strawberries, lime juice, and ice cream.
3. Angel Food Cake:
Angel Food Cake is a classic dessert that is loved by many. The cake comes from sugar, eggs, butter, and vanilla extract.
In addition to Angel Food Cake, there are many other methods of making it, but some of the most popular methods are as follows:
Preheat the oven to 350 degrees Fahrenheit. A round cake pan with an 8-inch diameter should be greased and floured. Whisk together the sugar, eggs, butter, and vanilla extract in a medium bowl until light and fluffy. Place this mixture in the prepared pan and bake for 30 minutes, or until a toothpick inserted into the center comes out clean. Allow cooling for 10 minutes before serving.
Cappuccino Angel Food Cake: Start by mixing 2 cups of coffee in a small bowl.
4. Pineapples:
When it comes to dietary choices, many people believe that eating less fat is the best way to go. However, this isn't always the case. Sometimes, diets that are low in fat can lead to weight gain. Some studies have shown that eating too much saturated fat can increase your risk for heart disease and other chronic conditions.
Cherry pie: Cherry pie is a delicious dessert that is low in fat and calories. You can make it with various ingredients, such as cherries, cream cheese, and cinnamon sugar.
Fruitcake: Fruitcake is another great choice if you're looking for a healthy dessert option that doesn't involve any calories or fat.
5. Frozen Yogurt:
Do you like yogurt? Try frozen yogurt if this sounds appealing to you. Frozen yogurt is a kind of yogurt that is made from milk that has been frozen. In addition to being a dessert, it can also be a snack. There are many different flavors and types of frozen yogurt available. Some popular flavors include strawberry, banana, peach, chocolate, and vanilla.
One great way to enjoy frozen yogurt is to make it yourself. This can be done by using an ice cream maker or following simple steps. Making yogurt begins with choosing the type. It is important to choose a variety you feel comfortable with, as there are many varieties available.