What is the Future of Virtual Events in the Post-Pandemic World?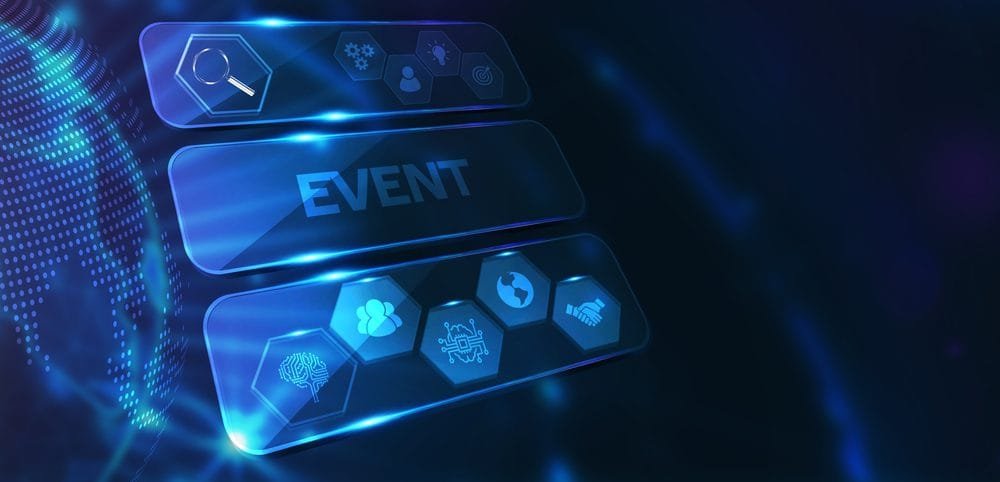 We might think that pandemic is the only reason why we need virtual events and working from home conditions, but it is, in fact, the need of the hour. Without the pandemic, the development would have been a bit late. The pandemic only contributed to fastening the pace. Modern technology has advanced so that virtual events have become a necessity, and they are undoubtedly providing us the best solution.
Humans are becoming more and more adaptive to modern technology and getting impressive benefits from it. The starting step can require a bit of effort, but there is no going back once you are at it. You'd be able to do it perfectly well if you get a connection like a spectrum internet which will not put you in network troubles.
Today, virtual events are taking place in all areas of human life – be it education, conferences, seminars, work-related meetings, or classroom sessions. All of them are doing fantastic work in whatever domain they are working in.
Type of Events in Business Sector
Different virtual business events are taking place all over the world. The business sector has burgeoned to a large extent and has enhanced profoundly due to the remote working capabilities. Have you ever wondered what makes virtual events so successful in comparison to traditional events?
Let's have a look at this.
Traditional Business Events
The traditional events are very famous all over the world. This is because they allow professionals from all over the world to travel and visit a particular place. It has been an effective way to promote tourism and get more business in return.
Due to the traditional business events, the area where the events were held got a lot of business in areas of tourism, hotelling, food industry, and others. Additionally, it helped to make the use of IT and technology more common in underdeveloped yet potentially developing areas.
These events have thereby affected and improved the economic status of many struggling countries.
Impact of Pandemic on Traditional Business Events
The outbreak of COVID-19 has paved the way for virtual events all over the world. The cancellation of the traditional events destroyed the business and economic sectors all over the world. Hence, a lot of businesses had to call off their activities for some time.
On the other hand, there are some other businesses that didn't call of their activities but introduced another effective way to maintain the business cycle. Almost all of us are striving to escape from this vicious COVID cycle, and some of us have been able to do so quite effectively. Conducting virtual events such as conferences, meetings, and other informative seminars has allowed for this.
Virtual Business Events
It is undoubtedly the best possible option that we could have in such desperate times. The time of pandemic and the year 2020 and onwards has seen the highest surge in the use of technology. All organizations are now doing their official works on the internet by using different devices such as laptops, iPods, tablets, and others.
Additionally, major internet service providers such as spectrum internet have got enough business due to the pandemic. People are rapidly upgrading their internet devices and services.
The use of the internet combined with technology and different apps has made it possible to hold virtual events with your colleagues and employees. In addition, you can hold non-professional events such as informative conferences and seminars to engage an audience and to market your product or services. Some of the Apps, such as Zoom, Skype, Microsoft Teams, Google Meet, and others, have been very much effective during all this time.
Support for the Virtual Events
A lot of people are still wondering if it's a good idea to hold virtual events – well, if you ask me, it is! There are many supportive platforms that you can make use of. These include different social media sites such as Facebook, Instagram, Twitter, LinkedIn, and others. You can break the news and set an event on these platforms, and people will find you to join.
This will allow a lot of those people who couldn't join the event physically to participate in virtually. Thus, it is pretty impressive in terms of participation and awareness. Hence, all you need to do is to think about it seriously.
Many companies have hired a separate team to manage and hold specific conferences, events, and meetings. This is allowing them to stay active and participating in the business sector. During this time and after, this is the best solution, and there is nothing that makes us wary of using this medium of business meeting and general information sessions.
Future of Virtual Events after COVID-19
In the beginning, it seemed as if the virtual meetings and meet-up sessions would last the length of the pandemic only. However, as it turns out, people are adapting more and more to this mode, and there is a fair chance that a lot of things – particularly business-related will shift towards remote working. It has reduced costs for the businesses, and the employees have got used to doing freelancing instead of working in proper offices.
The Verdict
Conducting Virtual Events has undoubtedly lifted up the business sector to a large extent. The economy would have crippled if it were not for remote working. Hence, we must always look forward to technology in a positive way. Internet providers such as Spectrum internet have been quite helpful all over the world for providing the best internet services in more than 44 states of the world. Virtual events are going to go a long way, and every wise person should welcome these advancements warmly!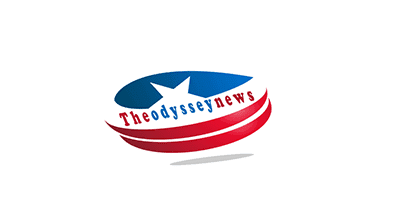 Buy Yourself New Home Appliances Using Funds From Car Title Loans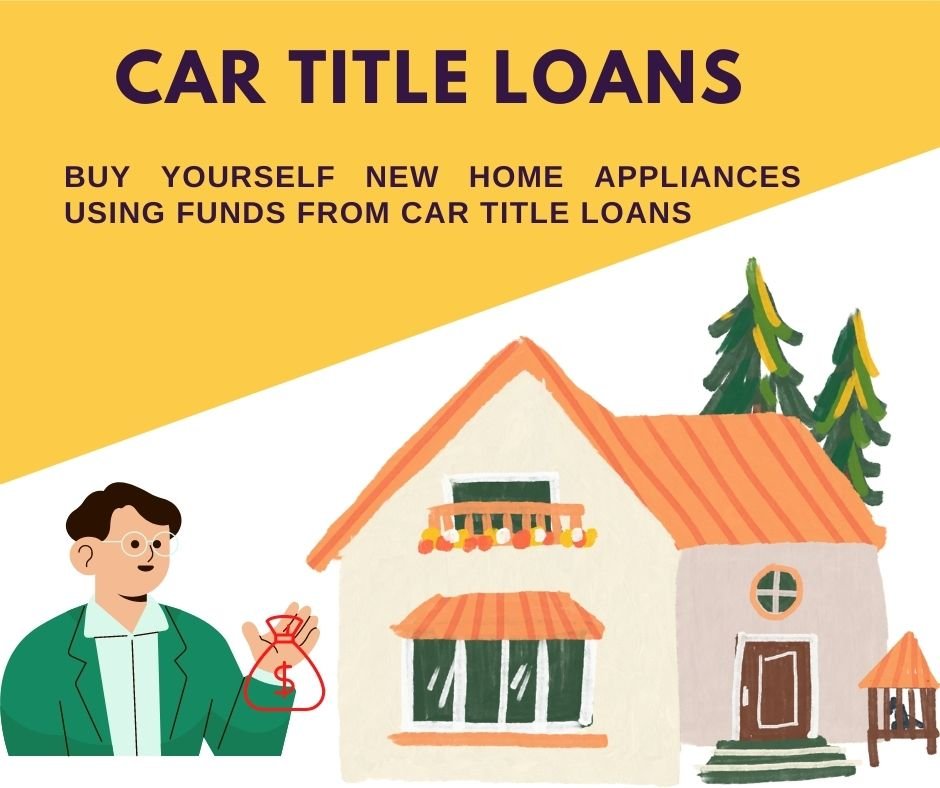 Do you feel like you're not "living" unless your dishes and coffee pot are clean? That's because most of us have a half-baked understanding of money management. Maybe you don't know how much to save, you're living paycheck-to-paycheck, or you don't feel like your current financial system is working for you — and it's time we change that. Car Title Loans are a great way to boost your money. 
It's time to invest in you! You deserve a great home and a great life. And the first step has the correct financial tools. How would you like to repay credit card debt or consolidate your loans? Pay for anything from home improvement to family vacations and college education to down payments on a brand new car? All it takes is knowing how to use your money for your benefit.
What Can You Expect From
Car Title Loans
?
No Credit Check —

Since you're using your car title to secure the loan, it doesn't matter what your credit report says. You can get a loan if you have a car and a steady job. No more hassles of dealing with credit card companies or banks! Just one signature, and you're on your way to getting back on track.
Fast Approval —

This form of financing is available 24 hours a day to help fit around your busy schedule. Be it before or after hours, during lunch, or even on weekends. You can get pre-approval for an auto title loan. When you need fast cash for your immediate needs, the lenders are here and ready to help!
Personal Loans —

Do you want a personal loan but don't know how? You can take out a personal loan from the same place you take out your auto title loans. What's nice about this is that you can use your car title as collateral for both loans. Additionally, you won't have to pay any extra fees to qualify for a second loan. It's all part of being a smart money manager!
Financial Control —

With

Car Title Loans in Nova Scotia

, you can finally understand how to use your money. If you want to extend your home loan, you know what to expect, thanks to your knowledge of the auto title loan. Most importantly, it's all in the way you use that money! 
Cost Effective —

The interest on

Car Collateral Loans

in Nova Scotia is usually much less than the interest charged on most personal credit cards. You also have access to more money at a lower cost!
Money Management

— Finally, with Car Title Loans Nova Scotia, you're actively using your money and learning how to manage it. What's more, you know that your car title will cover whatever you invest in—no more worries about what would happen if you missed a payment. The title is collateral for the loan!
It's Legal —

Getting

Car Title Loans Nova Scotia

is completely legal and above board. Many individuals used their car title as collateral for a loan. Additionally, through your car's registration information, you can get approved without providing any financial information like existing credit cards or other loans.
No Further Debt —

When you take out a Car Title Loans Nova Scotia, you aren't left with further debt on your credit card or other personal loans. And since the money is secured on your vehicle, you don't have to pay any upfront fee, saving you even more money in the long run!
Benefits of Applying For
Car Title Loans
Fast Approval —

Getting approved is as easy as 1-2-3. We'll give you potential approval for an auto title loan in less than 60 minutes!
Free Consultation —

You don't even have to pay a fee to check your credit. And you can rest assured that we use the most up-to-date technology to protect your information.
Money Management —

At this time in your life, money is likely a concern for you and everyone around you. The money management skills you learn here will help to make sure that your hard-earned money is used wisely. 
Safety —

By using your car title as collateral, you can rest assured that you won't have too much cash to pay back. You'll be protected in the event of any mishaps with the car as well– meaning you'll never have to worry about not making payments on your auto title loans!
Convenience —

These loans are available 24/7 and online. You can start the loan application process and get approved the same day! That means you don't have to wait for hours or days to get a fast loan.
Conclusion:
Now that you know more about a Car Title Loan, starting your application for a loan today is time. Get the ball rolling and take the first step in taking control of your money! It doesn't matter your situation or what you need. They've developed an easy-to-understand process that will help you achieve your dreams. All it takes is one signature and access to an auto title so that they can secure the loan! It's fast, easy, and safe.
How do i Create a Style Name through Stylish Font Generator?
There are a lot of fonts out there. It's impossible to use them all. But what if you can use just one of them? Well, you are in luck! Stylish Text Generator is an online tool that can turn simple text into stylish font-like letters.
You can get your text to look like it was hand-crafted by a designer. You can also use this tool to add fancy, modern, and stylish text to your blog, website, etc.
All you have to do is to type your text and choose a font from the drop-down menu. Then click on the button "Generate", and wait for a few seconds. You will soon see a variety of awesome styles appearing below your text.
If you are looking for a way to create stylish text, then Stylish Text Generator is the right tool. It lets you generate stylish text using over 60 cool text styles.
This way you can easily copy the texts and paste them anywhere. The moment you type a text in the box above you will see a lot of different styles below that can be copied swiftly without redirecting you to a different page.
It is super easy to use this tool. All you have to do is to paste a text into the box above. It is super-fast. If you are looking for a way to generate stylish text for Twitter, Fancy Text Generator is the perfect option. It helps you create stylish texts using over 60 cool text styles.
Uses of Stylish Font Generator
It is an amazing collection of web fonts that you can use to make your websites look beautiful. You can download these fonts online as well. These fonts are free of cost.
You can simply search for the font you want and then click on the link to download it. For example, you can search for 'Garamond' and you will see that it is available for download.
You can also search for 'Times New Roman' and you will find that this font is available for download. Once you are done with downloading these fonts, you can use them in your websites as per your choice.
You can use the fonts by placing the code in your website's head section. . You can create a website by yourself, but it requires time and money.
This is why many people hire a web designer to create their websites. Web designers are responsible for creating the design of your website.
If you want to create your own website, you should know how to create a website. To make it simple for you, you can use a website creation tool to create a website.
With this kind of tool, you will be able to create a website within minutes. Many websites are free to create. If you want to have a more professional look, you can hire a web designer to create your website. But don't worry if you cannot afford a web designer.
Stylish text messages on What Sapp
We can create a style with our own fonts and then apply this style to our messages and images. One of the best ways to create a new style is by using a stylish font generator.
There are several ways to use stylish fonts to create a style. We can use online sites to generate stylish fonts. One of the sites we can use is Style Generator.
With this site, we can easily create our own style with our own fonts. You don't need any skill or knowledge about fonts to use them.
Just copy and paste any texts you want to change and hit the generate button. The best thing about this website is that you can add your own style to any of the generated texts. It makes your text look unique.
Fonts for Twitter
In a message box and you can send it to your friends and family. All you need to do is to go to a website and enter some texts into the box provided.
These messages will be converted into images automatically. It will be really helpful if you want to have a nice message for your family or friends.
You can also create a tweet and add some text and images on it. You can include funny quotes as well.
The best thing about the tool is that you can add new text and change the colors of your messages easily. You can also select a different font size and type to make the messages look unique and interesting.
Stylish Text Generator for Facebook
Creating a cool style name is very important if you want to look more attractive. The reason is that the style of your name can help to determine your reputation.
If you want to know what fonts are considered classy and popular, you can find out which ones are trending. If you are looking for new ideas, you can check out some of the different fancy font generators online.
There are many sites that offer a free tool to generate fancy names. Once you've found a nice name, make sure to add it to your Facebook profile.
If you want to keep the same font and only change the color, you can do that. For example, you can create a style name with all fancy fonts and symbols.
You can use a website called Go there and copy a nice text that you would like to put as your profile name. Paste it into your Facebook page and click on "generate."
You will then see a preview of the text. Click on the link to "get the code". Copy the generated code from the pop-up window and paste it into the box where you entered your name on your Facebook page.
Facebook allows you to change your profile picture. You can upload an image or just write a message.
For More Purposes
Our free font generator is helpful when you are looking for free fonts that are available on the web.
You can download and use these cool fonts to create stylish texts, photos, logos, and stickers on your social media profiles, websites, blogs, and apps.
If you are a web developer, you can use this free font generator to make your website more beautiful and interesting. Some websites and applications have a text box or text field where you can paste some text and choose a font from the list.
If you have a blog, you can use this free text generator to add flair to your posts. You can also use it to paste stylish text in your personal biography or your biofield.
Conclusion
To make a new style name, just simply enter the name in the box below. For example, to type a new name for this blog you can just click on the name you like and it will generate a fancy text.
If you want to create a new text for your website or app, you can follow the same steps. Just paste the name in the box below and click the Create button.
You can also add text with a picture. You just need to paste the text into the box below, select the image you want to use, and click the Add Picture button.
To change the font style, click the Font Style button and select any font you want. It's that easy.
I'm a professional Web and graphic designer with 5 years of experience in developing web design skills.
What Does Medicare Part B Cover for Me ?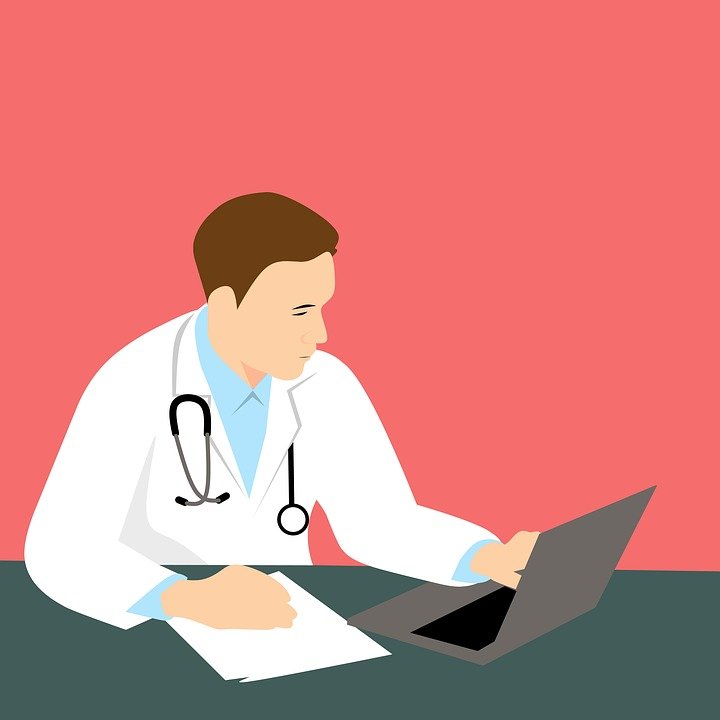 Transitioning to Medicare is a daunting task for many people. Understanding all the different parts, plans, enrollment periods, and more does not always come easy. So, if you're feeling overwhelmed, you're not alone.
One of the best places to start is by understanding the different parts of Medicare, especially Medicare Part B. So, what does Medicare Part B cover for you?
What does Medicare Part B cover?
Medicare Part B is one of the four parts that make up the Medicare program, alongside Part A, Part C, and Part D. It helps cover your outpatient care. Fortunately, this includes various services, including lab work, surgeries, doctor visits, certain vaccinations, durable medical equipment, and more.
There are many resources available online with more info on Part B and all the specific services it helps cover. However, a good way to think about Part B is that it covers two main types of services: medically necessary and preventative. Let's take a closer look at each one.
Medically Necessary Services
Part B typically helps cover services that Medicare considers "medically necessary." Medicare defines medically necessary as any service needed to monitor, treat, or diagnose a health condition.
This means that Medicare usually does not help cover routine services. For example, many people are surprised that Medicare does not cover a standard physical. Medicare does not typically cover routine bloodwork, dental, vision, or hearing care either.
Preventative Services
Although it can be discouraging to hear that Medicare does not cover routine services, there is some good news. Medicare Part B does offer coverage for a wide range of preventative services. These services are meant to help prevent illness and disease as well as help catch certain health conditions early on.
Some of the most common examples of preventative services covered under Part B include colorectal cancer screenings like colonoscopies, mammograms, cardiovascular disease screenings, diabetes screenings, and more.
In addition to physical health screenings, Part B also helps cover mental health screenings related to conditions like depression, tobacco usage, and alcohol misuse.
How much does Medicare Part B cost?
The costs associated with Medicare Part B include the monthly premium, deductible, and cost-sharing.
Everyone must pay a monthly premium for Part B, excluding those who qualify for Medicaid assistance. Most people pay the standard premium of $170.10 in 2022, but it will decrease to $164.90 in 2023. However, know that if your income level is above a certain threshold, you may pay more for your Part B premium.
The Part B annual deductible is $233 in 2022. In 2023, the deductible will decrease to $226. The other thing to remember with Part B is that it will only cover 80% of the cost of approved services after you meet the deductible. This means you are responsible for the leftover 20%. Although 20% may not seem like a lot, it can add up very quickly, depending on the service.
So, what's the solution? Fortunately, you can sign up for a Medicare supplemental plan.
Medicare Supplement Plans
Medicare Supplement plans, also known as Medigap plans, help cover the 20%. This 20% can consist of either copays or coinsurance. There are ten different Medigap plans available to varying degrees.
Fortunately, some Medigap plans cover your 20% at full cost, depending on your plan. Private insurance carriers offer these plans and charge a monthly premium. The exact cost of a Medigap plan depends on various factors such as your age, gender, zip code, tobacco, and more.
Medicare Advantage Plans
Medicare Advantage plans are a different way to receive your Medicare benefits. Like Medigap plans, Advantage plans are run by private insurance companies. The important thing to understand here is that when you have an Advantage plan, your healthcare is managed by that company, not the federal government.
However, these Advantage plans are required to offer you the same coverage the federal government offers. So, you should be able to receive the same medically necessary and preventative services through that plan. Just know your costs will likely look a bit different as each Advantage plan differs.
Summary
Part B is important to your health coverage through the Medicare program. It essentially acts as the foundation for your outpatient care, including doctor's visits, surgeries, blood work, and much more. However, you want to remember that Part B typically only covers medically necessary and approved preventative services according to Medicare's guidelines.
Lastly, keep in mind that Part B covers only 80% of approved services, so you'll either want to enroll in a Medicare Supplement plan or an Advantage plan to help cover your costs.
i am a content writer and seo expert. have 3 years experience in this field .