What Is The Better Way To Ensure Compliance And Risk Management?
The global enterprise governance, risk and management market was valued at USD35.1bn in 2020. Compliance and risk management are vital aspects of business across industries such as financial services, manufacturing, energy and healthcare. Non-compliance can lead to legal, business and financial risk for financial institutions and damage their credibility.
The Current Scenario
When it comes to financial services, financial institutions usually have a separate department for handling investment compliance and managing risk. There may be times, though, when the compliance department ends up working in isolation. This may have organisation-wide repercussions, as other departments may not be following best compliance practices. When the compliance department receives approval requests from these departments, several changes may be recommended. This could result in a back-and-forth between the compliance and other departments, resulting in bottlenecks in business processes. At an organisational level, this would slow growth.
The following are ways in which compliance and risk management can be optimised:
Design A Framework To Manage Compliance Risk
The department handling compliance and risk management could compile a set of guidelines and policies to be developed into a robust framework. A framework could be built from scratch, or the compliance team could refer to benchmarks, such as the COBIT5 framework.
Assess Risk
Once the compliance obligations are compiled into a framework, it is crucial to measure the impact of risks on your organisation if the guidelines specified in the framework are not followed. This would enable the compliance department to get management buy-in and prioritise deploying resources to optimise compliance and risk management.
Adopt Technology
Asset managers must keep in mind that there are a number of platforms and tools available to ensure an organisation adheres to investment compliance-related requirements. For instance, such tools would be able to detect deviation from pre-defined compliance practices. Financial institutions could use centralised platforms for financial and regulatory filings across geographies. Such platforms would also offer timely alerts about pending compliance-related filings. Investment compliance-related information could be shared with multiple teams through these tools.
Build a Collaborative Environment
Focus on enhancing collaboration between the compliance team and other departments that need to interact often with the compliance team. They could create an automated workflow to ensure deeper collaboration. The compliance team could design this workflow and ensure it is adopted across the organisation so the other departments could have deeper and productive engagement with the compliance department.
Involve An External Partner
Companies that have substantial compliance-related requirements, such as financial institutions, could consider involving a credible external partner to assist with compliance and risk management. Such a partner would be able to enable it to deploy best practices across compliance and risk management, while the company continues to focus on its core competency.
Enterprise-Wide Risk Management
Ultimately, risk management and compliance should occur on an enterprise-wide level. Personnel across departments must be taken on board, trained, sensitised and empowered to work closely with the compliance department on projects that may have risk- or compliance-related implications. Thus, risk management would have business processes integrated and transform the organisation into one that is highly compliant.
Regular And Accurate Reporting
As with any other activity, compliance and risk management measures taken must be reported widely within the organisation. This would also ensure enterprise-wide awareness and acceptance. Every step must be evaluated for weaknesses or challenges that could be overcome in due course.
As legislation and businesses evolve, risk management and compliance would become more complex and stringent. Hence, it would be prudent for organisations to make compliance and risk management a core part of their overall business strategy.
Pranab Bhandari is the editor of financial blog "Financebuzz.net". He has been featured in many top publication like Tweakyourbiz, Growthrocks, Worldfinancialreview and more.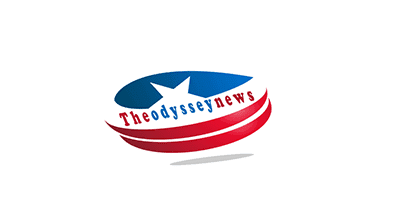 Exceptional Magazine, Exceptional People, Exceptional Parent, and Exceptional Parent Magazine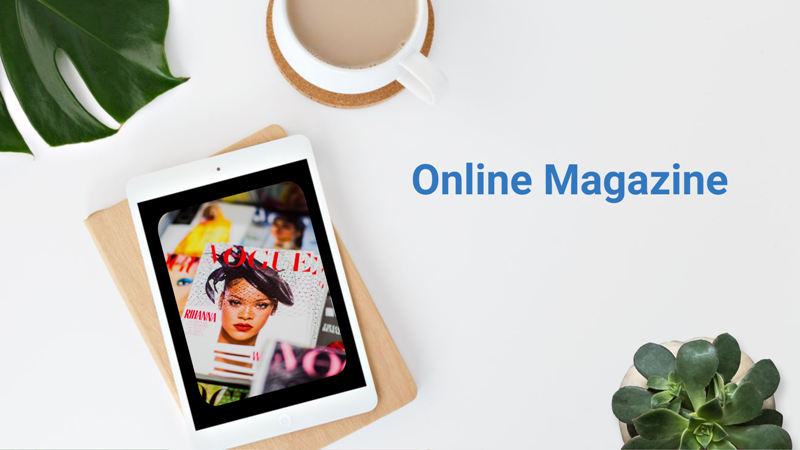 Exceptional Magazine is a magazine for people with a neuro-genetic disease. The magazine covers stories of people with this condition and their families. For instance, one of the recent stories focuses on Kirby, a teenager with a neuro-genetic disorder. His parents are persistent and determined, and they are determined to help him overcome his condition.
Exceptional Magazine
Exceptional Magazine is a bi-monthly online publication that features real-life stories and news about extraordinary people from around the world. It features the triumphs and struggles of these individuals as well as the motivating factors behind their success. Readers can use this magazine to discover their own personal strength and potential, and read about the inspirations that drive them to be successful.
Exceptional is published by Bellevue College in Bellevue, Washington. You can find copies of the magazine in different places on campus. Watchdog newspaper stands have copies, and copies of the magazine can be found at the Institutional Advancement office in A101. The latest issue features love stories such as Data Analytics student Whitney King, who was named a Terry O'Banion Student Technology Champion. Other stories include the BC Wellness Center's outdoor learning programs, the involvement of 91.3 KBCS in the community, and alumni profiles.
EP Magazine features an incredible roster of columnists and contributors, bringing depth to the publication's readership. The editorial staff also offers comprehensive coverage of important court cases and legislative developments. The magazine also offers a library of books and software. This magazine is a great resource for parents who have a child with a disability. And the editorial board has been comprised of several past presidents of the American Academy of Developmental Medicine & Dentistry.
Exceptional People Magazine
Exceptional People Magazine is a publication that celebrates extraordinary people and the reasons for their success. It features interviews with CEOs, political leaders, and sports figures. It also features a section on everyday heroes. With a broad range of topics to choose from, this magazine will inspire readers to pursue their dreams and make the world a better place.
Founder Monica Davis has a commitment to positive impact, and Exceptional People Network is the next step in her mission to make a difference in the world. Monica Davis' goal is to empower entrepreneurs and professionals to understand their gifts and use them to help others and build better communities. Monica has a background in media and has mentored aspiring entrepreneurs.
Exceptional People Magazine uses the latest technologies and APIs to bring these powerful insights to the world. Whether you're an entrepreneur, professional, or a manager, you can find the latest tips and techniques from the Exceptional People network. You won't believe how many inspiring people you'll meet on a daily basis through this publication.
Exceptional Parent Magazine
Exceptional Parent Magazine is an independent publication that features articles and advice for parents. Its goal is to help parents and families make the best decisions possible for their children's future. It has a broad range of topics, and it is written by parents who have first-hand experience raising children with disabilities.
The magazine is sponsored by the American Academy of Developmental Medicine and Dentistry (AADMD) and has a roster of authors and columnists that provide a wealth of information for readers. It covers topics like health care, technology, toys, and financial planning. It also offers a library of books and software to help parents find the best resources for their children.
Yasir Asif has expertise in SEO and digital marketing.