What Is An SEO Agency And How It Can Benefit Businesses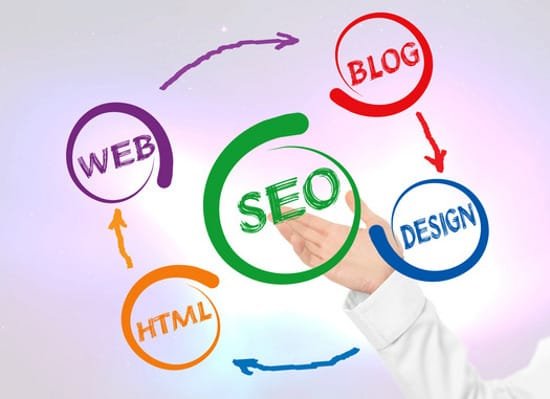 What is Seo?
Believe it or not this is a very common question, and so it is definitely worth discussing in a little detail. In its basic definition SEO means Search Engine Optimization. In this, websites are either created or existing ones are made smooth and easy to use, additionally there is also the use of keywords in various contents on-site as well as off-site that will lead to the website. Now let us see how these two work:
Keywords

– This can be a formidable tool, if used efficiently. A keyword in short is the terms and word sequences that people use when they make their searches in a search engine such as google, ecosia or bing. Additionally there is keyword clustering or compound keywords, this is finding out what other word sequences are most commonly used for these searches and using them effectively either in on-site or off-site contents.
For Example: A basic keyword search may be ' SEO Agency', other most searched keywords on this topic may have location added such as ' SEO Agency Manchester', or even something like 'SEO Agency Near Me'. all of these different keyword combinations are relevant to the topic 

When people search for any of these keywords, the search engine combes through the web, looking through websites, blogs and other posts where the keyword may be in an exact match and brings up the relevant and most results according to the search engine algorithm.
SEO Optimized Website

– Now this is where the website comes into play. A website needs to be specifically SEO optimized in order to make it easier for the search engines to comb through the website to look for exact keyword matches and then to bring up the website in the searches. 
A well optimized website should have only the relevant information clearly and precisely written with a proper mix as well as smattering of the Keywords.

A web page that has been bombarded with keywords and its variations will highly likely be marked as spam by the search engine and therefore has less chances of being easily found through search results.

Additionally, content written off-site (other websites or blogs) with use of the various keyword combinations may have links leading up to the website, thereby increasing traffic to the website.

Websites are usually ranked by the search engines, as such, a well optimized website with the efficient use of keyword typically works to inform the search engine what the website is about, therefore increasing its ranking as well as the possibility of appearing at the top of searches
What is website traffic and why it matters and how it can be improved
A website traffic is basically the number of visitors that a website gets. Whether a business sells goods, services or even information, the way to increase its sales begins with increasing traffic to its website. Any website's traffic is usually categorized into two types: Organic and Inorganic Traffic. How this works:
Organic Traffic –

This is the genuine traffic or visits generated towards a website through searches or other methods such as shared links but is not paid for. This usually works in creating loyal customers as well as converting the average visitor into liking and buying the products. The more organic traffic a website gets, the more long term customer benefits it can reap. 

Inorganic Traffic

– Also sometimes addressed as paid traffic, is when a website gets visitors through paid advertisements either on other websites and blogs or even on search results. Typically paid ads do not create as much traffic, and furthermore, there are reduced benefits as the traffic will usually reduce once the paid ad time period is over. This method also rarely brings long term customers. 
At the end of the day, any traffic can prove to be beneficial to the website as ultimately increased traffic would also mean an increase in customers. When a business hires the services of an SEO Agency, one of the very first steps after website analysis is to check for traffic as well as put strategies in place to improve traffic.
A Summary
To conclude, a website that has SEO has increased chances of coming in the very first search page or even in the top 5 results. The search results on the first search page usually get the most clicks. More clicks mean more visitors to the website. An increased number of traffic or visitors to the website ultimately mean increased customers and increased sales.
I am blogger and love to read & Write the Trending Content.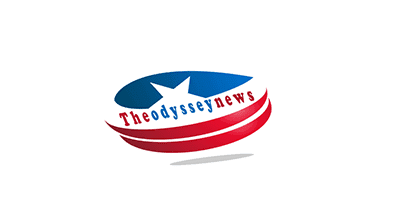 Is It Time to Buy a New Industrial Wireless Router?
When it comes to machine communication, Industrial wireless routers play an important role in transferring the internet signal throughout your business setup. It helps to maintain a stable network by connecting all your devices. Industrial routers last for many years, still, they can wear out.
When you experience unusually slow internet speed and irregular Wi-Fi coverage, it's time to address if your router is spoiled. If yes, you need a new router. You can prolong the life of your industrial modem router by taking the best care of it. However, despite proper care, some inevitable factors cause the router to wear out. Do you want to know about those factors? Let's read this article to know every indication to buy a new router:
Indication Signs That You Need to Buy a New Router
Do you need to buy a new industrial router? Let's find the answer. Just due to slow internet speed doesn't mean you need to replace your router immediately. Buying a new one is costly so you need to make sure that you need one or not. Here is some sign that indicates that you need to replace your router or repair it.
Do the longer buffering period while streaming annoy you? Does it take a long time to load any websites? The reason may be the dropped internet speed. And the constant slow speed of the internet is one big sign that your router has problems. There could be two reasons behind this:
Increased network traffic
Reduced bandwidth availability
However, if you have already examined the possible cause of slow connectivity, it can mean your router is damaging. So, what to do to avoid further damage?
Firstly, you need to know whether the problem is coming from your router. Plug your computer directly into an industrial wireless router and see if the problem is still there. If so, then the reason may be network traffic and reduced bandwidth. But if the speed becomes normal again, it's clear that your router is losing its functionality.
Indicator lights are the best signs to determine the router's functionality. For a properly working router, these lights remain lit or blinking. But if you don't see any light, there is a problem with your router. In normal conditions, lights always remain lit when the router is powered on. You can try to turn on and off the router, and remove and insert the cables in their ports, if the problem is still there, contact your internet service provider to ask if you need to repair or replace your router.
Most routers can stand the heat impact depending on their brand and material. However, heat can damage the industrial routers of more than three years of age. So, if you are using the router longer than its average lifespan, it can suddenly stop working or its internal component may get damaged by overheating. You can place your router in a cooler area to see if there's any difference. If not, you need to buy a new router.
The last and most definite sign of the router's failure is that it completely stops working. It means your device has stopped responding to your clicks and indicator lights are off constantly. In this case, first of all, check the connecting cables that link your computer to the modem. Make sure to insert wires in their proper ports. In addition, you need to confirm the power source is completely working or not.
Bottom Line:
When you have been treated with all the possible causes and the industrial modem router is still far from working properly, then your industrial 4G LTE modem routers must be worn out. In this case, recover it or replace it because it will continue to disturb your important tasks and delay your projects. If you can manage the budget, replacing the industrial modem router is a more viable as well as efficient option.
Other Web Tags: