What Is Alopecia Barbae? Causes, Symptoms, and Treatments?
Alopecia barbae is a hair loss condition that affects the beard on men's cheeks, mouth, chin, and neck area. A person's body attacks the hair follicles on the beard area, thus leading to patchy hair loss. It is why the condition is known to be autoimmune.
Let us see some of the causes, symptoms, and treatments for alopecia barbae.
Causes of Alopecia Barbae
Although the exact causes for alopecia barbae are unknown, below are some factors that can make one suffer from this condition.
1.Physical and psychological stress makes the immune system mistakenly attack the cells responsible for the growth of hair follicles, thus leading to hair loss in patches in the beard area.
2. Hereditary or genes where a person becomes a victim of alopecia barbae because they share specific genes from the members of the family who had the same condition.
3. Skin conditions can also cause alopecia barbae. For example, conditions like eczema make the skin patches itchy, rough, inflamed, and cracked.
4. Autoimmune diseases cause Alopecia Barbae by weakening the cells responsible for the growth of hair follicles. For example, thyroid diseases can lead to the condition.
5. Some disorders related to chromosomes can also cause alopecia barbae. e.g., the down syndrome
6. Less vitamin D in the body can affect immune health, leading to alopecia barbae.
7. Hay fever and asthma can also cause alopecia barbae.
Symptoms of Alopecia Barbae
Below are the common symptoms of alopecia barbae besides unexpected falling of the beard hair.
1.Bald spots may appear on the beard area.
2. One may have bald patches in small circular patches, sometimes known as patchy mustaches.
3. Before the hair begins to fall out, you can have itchy, painful, and rough skin. The skin usually appears to be smooth, although it is always rough.
4. At the bald spot area, there may be irritation, redness, and swelling of the area in some patients.
5. The hairs covering the border or edges of the patches may change from black to white.
6. The hairs around the bottom may grow in the bald patches at times.
Treatments for Alopecia Barbae
The doctors have not yet found the cure for alopecia barbae. However, there are some treatments that one can use to control the symptoms and regrow their hair back, although the regrown hair nightfall again or grow partially.
The age, type of treatment, the number of hair loss, and other individual factors will determine which results in a person will obtain. The treatments usually help in stimulating hair growth and preventing the attack by the immune system.
The suitable treatments are as follows;
1. Medications
Medications that can help in treating alopecia barbae are;
i)Minoxidil; Is a drug available over the counter for baldness treatment, and it comes in solution and foam forms. You should apply it to the affected area twice a day without skipping any day for you to obtain positive results in three to six months.
ii) Corticosteroids; You can take the drugs as shots or topically. The doctor recommends anti-inflammatory drugs that help improve the immune system, especially when you inject them into the affected area for one to two months.
iii) Anthralin; Is also a perfect medication for alopecia barbae. In some cases, it usually treats other diseases such as psoriasis. One should apply this ointment drug on the affected area and give it thirty minutes to dissolve and settle well, after which you should wash it off. This is done once a day.
You may feel some skin irritations after the application, indicating that the drug is stimulating hair growth on the affected area. You can use it with minoxidil for better results, and the results are always visible within two to three months of usage.
iv) Diphencyprone ( DPCP); May help keep the hair follicles active and reduce inflammation by tricking the immune system, sending white blood cells into the skin surface.
One should apply on the patches, and it may cause itchiness, redness, and swelling of the affected area due to allergic reaction to the area. The results may be visible after twelve weeks.
2. Home Remedies
There are home remedies one can use to control or treat alopecia barbae. They include;
i)Garlic; The garlic's natural healing property helps in improving alopecia barbae symptoms. A study that took place in 2007 recorded the effectiveness of garlic gel in alopecia areata treatment. 
Those who used the gel together with corticosteroid cream obtained improved results than those who only used corticosteroid cream. 
ii) Zinc and biotin supplements; Eating a well-balanced diet that includes vitamins and minerals helps promote hair growth. Including supplements like zinc and biotin can help in preventing further hair loss and promoting hair growth.
Professionals at Cleveland clinic advise one to take mega- B vitamins, including 3 milligrams of biotin, 30 milligrams of zinc, 200 milligrams of vitamin C, and less than 1 milligram of folic acid.
iii) Viviscal; People with thinning hair should take it for six months to treat alopecia barbae by producing new cells responsible for hair growth and strengthening existing ones. It carries marine extracts which are always natural supplements.
3. Having a healthy lifestyle
This can also be a better way of treating alopecia barbae since the condition may have a mental and emotional effect on the patient. It would be best if you did physical exercise regularly, meditate, practice yoga, among others, to ensure that you are living healthy.
Conclusion
Like other hair loss conditions, alopecia barbae may reduce one's confidence and be associated with mental health. You can consult the therapist to help you out if you are a victim of the same. Other mentioned treatments are also ideal in treating alopecia barbae.
Beverly Hills Hair Restoration (BHHR) is a world-class clinic committed to relieving its patients of suffering from hair loss.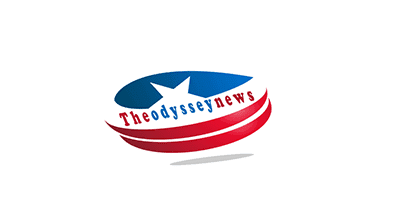 A quick guide to wedding photography
Wedding photographer is a fascinating profession. It's an unusual mix of anxiety and happiness. You can be pushing around individuals you have never met before one minute, and then joking and laughing with the same folks the next. Even if you are a complete stranger attending the most significant day of someone's life, you can still leave it feeling like a family member.
To be a photographer at weddings is difficult, despite how fulfilling it is. It's crucial to do a nice job because the wedding day is the most significant day for couples and many other people too. Although your very first wedding photography encounter can be intimidating, there is no reason that it cannot be a success with the correct planning and mindset. Expect plenty of blunders and laughs on your journey.
If you are just starting out, these are the tips you will have to learn before anything else.
1. Become acquainted with your gear
If you have just scored your very first wedding job and you want to buy a fresh new sparkling camera for that job, make sure you have practiced with it thoroughly first before the important day. This covers all of the accessories and equipment you intend to bring, and of course the camera itself.
There is nothing worse than you being unable to understand your equipment while you're supposed to be shooting, whether it's lenses, memory cards, tripods, or even a camera you just bought. This may appear unprofessional, and you may feel ashamed. So, it is important to be familiar with your gear before the wedding day.
2. Examine the location
Given the distance you might travel, it might be easier said than done. If you live nearby or are traveling a day before, then it is worthwhile to visit the site to get a sense of where you'll be shooting on the big day.
Even examining the location and knowing what you are up against will help you mentally prepare. It is even good to look at photographs other photographers done at the same location and envisioning if you can do anything differently or it will be the same.
3. Perfection comes with practice
It's a good idea to practice snapping shots before the big day, and also acquainting yourself with the equipment and technical capabilities of your camera.
Solicit the help of some family members or friends to perform some traditional wedding poses. Cape Town Based Photographer PTR told us that snap photographs of them in a range of locations, from various angles and different distances, so you can become used to customizing the camera's features to fit the situation. It's also a good idea to capture them quickly so you can recreate the situation on the day of the wedding.
4. You need experience in wedding photography so go get some
You can use your camera to practice as much as you like. It is really one thing to take shots around your garden and house but it is totally another thing in an unknown location with hundreds of strangers looking at you.
Try to assist an expert wedding photographer a few times before the first wedding you do, if possible. With this approach, you will see everything handled by a professional and you will more likely handle it better when your day comes. Taking pictures is only part of the work; additional responsibilities involve preparation and planning, dealing with other people at the wedding, and promptly and calmly overcoming obstacles. Even if you are just lugging all of their belongings around, having prior knowledge and experience can be beneficial.
You will also have the opportunity to ask any questions about any issues you may have. Working with an expert will get you a reputation on your name and it might also help you in finding future work.
5. Talk to the groom and bride ahead of time
In addition to establishing a list of any images you would like to capture, it's a good idea to ask the groom and bride about any must-have photos.
For example, they might like to photograph a sentimental position they wanted to create with family or friends that they haven't seen in a long time. Some couples choose photographs of tangible objects, like cake. If you receive some suggestions from the groom and bride ahead of time, it will help you on the big day because they are usually busy and don't have much time to talk. The groom and bride will not be able to complain about missing any must-have photos this way.
Now that you know how to capture your very first wedding, there is nothing stopping you now. This quick guide will help you ease your nerves.