What does the moon symbolise?
The moon symbolizes feminine power, intuition, and kindness throughout history. Many ancient civilizations believed that the moon was a female god who ruled over the earth.
Moons are associated with fertility and regeneration in Greek mythology. It was believed that women who wished to conceive would pray to the moon goddess Selene to bring new life into the world. The moon is yin to the sun's yang in Chinese philosophy, showing how the male sun and the female moon can balance each other perfectly despite being opposite in nature.
The moon has a vast impact on us, from the tidal patterns it creates to how we feel. When a full moon occurs, we feel more positive, creative, and energetic.
Why is the Crescent Moon significant?
In our designs, we use a crescent moon symbol to represent both the waning moon and the waxing moon phases. During the waxing phase, the amount of light on the surface increases, culminating in a full moon. A growing moon is thought to bring a new sense of positivity and energy, giving us the desire to pursue our dreams. During waning moon phases (when the moon is moving towards a new moon), we are encouraged to focus on removing negative energy from our lives as the moon gets smaller.
Featured here is an illuminating necklace that is ideal for everyday wear. Read on to discover why we love it!
It's a symbol of empowerment for women!
A great way to honor the women in your life who inspire you.
This thoughtful gift allows you to express your love for your special one to the moon and back.
The moon is called 'Mother Moon' because she is a symbol of new life…a fitting talisman to welcome a baby!
The moon reminds us to follow our intuition and follow our dreams.
A thoughtful message which unites loved ones: "Wherever you may be, you will always see the same moon that I do."
What should I wear with my moon jewellery?
As an everyday staple necklace, moon necklaces look good worn by themselves, but crescent moon shapes make them ideal for layering. With its symmetry, our drop crescent moon necklaces are great for layering, and our regular moon necklace pairs beautifully with other charm necklaces.
We like to layer with 16′′ bead chains or 14′′ choker chains. Then add 2-3 small pendants on 16-inch or 18-inch chains.
Add the larger pendant on a 20″ or 26″ long chain to complete the look.
We chose this necklace for its daily inspiration because:
A moon necklace for woman is a beautiful talisman that adds a touch of beauty to your everyday life, full of deeper meanings and symbolisms.
A symbol of empowerment for women.
What a wonderful way to honor inspirational women.
With this thoughtful gift, you can say it with all your heart.
Moon is a symbol of new life and is called Mother Moon… perfect for welcoming a baby!
The moon reminds us to follow our dreams and trust in our intuition.
The message of love that brings loved ones closer together… "This moon will always be the same wherever you and I are."
Odyssey has been the lead content writer and content marketer. He has vast experience in the field of writing. His SEO strategies help businesses to gain maximum traffic and success.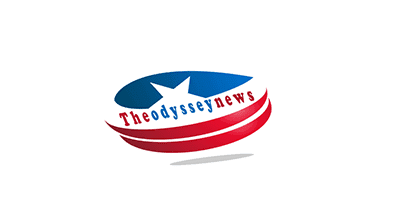 Benefits of Choosing your tailor made three piece suit
Bdtailor made is well known bespoke suiting brand. Which is a renowned fashion hub of the city. We at Bdtailor made the focus on every minute detail to make a perfect stitch as per your body preference.
Our tailors stitch to deliver the finest quality with superior fit as per your requirements. We have a catalog full of bespoke suiting designs where you can choose the three-piece suit design. If you don't find what you are looking for. You can go with your own choice of suiting elements. Where you can choose suit lapels, buttons, jacket style, and a number of buttons on cuffs with your monogram embossed on the jacket cuff. A bespoke suit is not only giving you an ultimate comfort level but also boosts your confidence, which reflects your personality.
Available fabrics and patterns for cream three-piece suit:
The decision to choose the right fabric is very important and complicated. Of course, you are about to spend money to get a superior fit and luxury touch. Wool is an excellent choice for a three-piece suit due to its versatility and refined look but it's difficult to choose which wool you should choose for your three-piece suit. The higher the twist count the more expensive it is. We at Bdtailor are made using 100% wool and which has a 110 thread count in other words we have the world's finest fabric for bespoke suiting.
Next is a pattern. It's the hardest selection part of bespoke suiting. Those who are used to wearing a bespoke three-piece suit can understand how difficult is this. The pattern and color selection can take most of the time. It's very difficult when you have so many choices and what transformation you will get after wearing your latest bespoke suit. We have a range of patterns in cream color in the plain, lining, check, textured, etc…
Available Cut & Style for cream three-piece suit
Mainly there are three cuts to consider for suiting, British Cut, The American Cut, and The Italian cut. These are the most famous and leading suiting cuts used by the world's leading men bespoke tailors. We offer all three suiting cuts with customized suiting process. Let's discuss all cuts and styles one by one it will further clarify what these cuts mean.
British Three Piece Suit Cut
British cut is the cut that fits closer to your body, normally tight-fitting sleeves ending with cuffs and high armhole. Trousers are also a bit different and have a higher cut with two to three pleats. It's a perfect style who wants a traditional look. British cut three-piece suits are normally preferred by people who use to live in
The American Cut
The American cut comes along with a single vent in the jacket, high armholes, straight lines, and flap pockets with natural shoulders without padding for the soft outline. It's paired with trousers as per your body type. The American cut three-piece suits are normally stitched with lighter fabrics and are ideal for the tropical season.
The Italian Cut
The Italian cut is more stylish and trendier and best suitable for slim bodies and warm climates. This comes with mix of British cut, American cut, and slim fit customization for both jackets and trousers. This cut styles is very popular among Europeans and Asians. It's the most commonly picked suiting cut by people in Pakistan as well.
Bespoke Suit Tailoring
If you are looking to experience different luxury suiting, soft touch with the perfect fit then you need Bdtailor made's bespoke suiting service. To access our compressive design catalog and styles please visit our website or book an appointment to visit our store and browse through the available fabrics and patterns. Our experienced staff will take your measurements and stitch your bespoke three-piece suit.
Turnaround Time:
Normally ships out bespoke three-piece suit within 15 – 18 working days.
Payment Methods:
Visa, Master, Paypal, Bank Transfer, Western Union, & Money Gram.
Shipping Notes:
Shipping cost depends upon suit weight, city, and country.
Odyssey has been the lead content writer and content marketer. He has vast experience in the field of writing. His SEO strategies help businesses to gain maximum traffic and success.