What Bank of America's mortgage pilot can and can't fix for homeownership disparities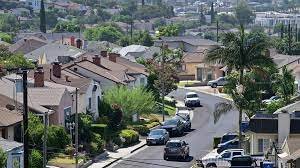 Bank of America launched a pilot program last week that foregoes a down payment, closing cost, minimum credit score and mortgage insurance for some first-time homebuyers in some Black and/or Latino neighborhoods.
The goal is to bolster homeownership among communities that have historically faced trouble in the real estate market and particularly help Black and Latino families build wealth over time.
Some experts say it's a good step forward, but worry the program will not go far enough to support homeowners after they have purchased a home.
"It's not that we just get folks into the home, but that we're also able to help them have the savings, the resources necessary to make sure their homes are safe and healthy in the long run," Samira Payne, director of community revitalization at Rebuilding Together, a nonprofit group that focuses on safe and healthy housing, told NPR.
What the program entails
Eligibility will mainly be determined by income, home location and payment history for bills such as rent, phone, utilities and auto insurance. Applicants are also required to complete a homebuyer certification course.
The initiative is taking place in Charlotte, Dallas, Detroit, Los Angeles and Miami, specifically in neighborhoods where Black and/or Latino residents make up the majority.
"Homeownership strengthens our communities and can help individuals and families to build wealth over time," AJ Barkley, head of neighborhood and community lending for Bank of America, said in a statement.
Depending on the success of the initiative, the company will consider expanding in the months ahead, a spokesperson for Bank of America told NPR.
The racial gap in homeownership
Racial inequities in the country's housing system date back to slavery and were reinforced by segregating practices such as redlining, where federal agencies refused to insure mortgages to people in certain areas. The term is most associated with Black neighborhoods.
Today, many residents in predominantly Black or Hispanic neighborhoods continue to struggle in the housing market because of discriminatory practices.
In 2020, Black and Hispanic applicants were more likely to be rejected for mortgage loans than their white or Asian counterparts, according to a February report from the National Association of Realtors.
While white, Asian and Hispanic Americans all saw "decadelong highs" in homeownership rates that year, the rate for Black Americans turned out to be slightly lower in 2020 than in 2010.
No-down payment or minimum credit score will help Black, Latino and low-income white borrowers
For some prospective homebuyers, it can take years or decades to save up for a down payment on a home. That can be especially true for Black and Latino families who make about half as much as the average white household, according to a 2021 report from the Federal Reserve.
"Even a 3% down payment on a home is a level of wealth or just spare cash that many families don't have. And that will be disproportionately true for Black and Latino borrowers," Jesse Van Tol, the president and CEO of the National Community Reinvestment Coalition, told NPR.
Eliminating a minimum credit score and examining payment history will also help families who have student loan or medical debt, but are generally responsible borrowers, he said.
Van Tol foresees both of these strategies helping communities that have historically been starved of capital and credit.
"It will help many Black and Latino borrowers and I think it will also help many lower income white borrowers," he added. "That's a good thing."
Black and Latino neighborhoods need investment to increase value of homes and ensure wealth
The program's homebuyer certification course is designed to demonstrate an applicant's ability to meet current obligations and create a budget roadmap in sustaining their homeownership in the future, according to a Bank of America spokesperson.
But Payne, from Rebuilding Together, said that's not enough
"The first-time homebuyer course may help in developing knowledge around saving and maintenance, but we also recognize that there are things that are beyond that initial savings, like unexpected expenses, critical home repairs, disaster recovery," Payne said.
She added that for the program to be a long-term success, there needs to be greater investment in the targeted neighborhoods at large.
"Having resources in the community beyond the homes, like community spaces, organizations, and quality schools — all of those pieces tie into realizing the benefits of homeownership and helping folks build resilience for challenges that may come," Payne said.
I am an experienced financial analyst & writer who is well known for his ability to foretell market trends as well.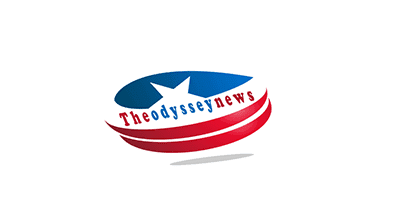 UK to pay half of business winter energy bills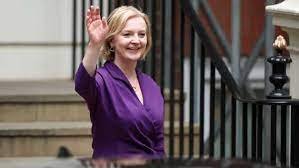 London: Britain on Wednesday launched a six-month plan starting in October to pay about half of energy bills for businesses, as Prime Minister Liz Truss seeks to stop companies going under as a result of rocketing prices.
The news precedes a mini-budget Friday when finance minister Kwasi Kwarteng is expected to unveil tax cuts to help a nation struggling with decades-high inflation.
Wholesale electricity and gas prices for businesses — except the energy sector — as well as charities, hospitals and schools will be capped at half the expected cost on the open market, the government said in a statement.
The announcement comes after Truss launched plans for a two-year household energy price freeze which also starts next month.
"We have stepped in to stop businesses collapsing, protect jobs and limit inflation," Kwarteng said Wednesday.
The chancellor of the exchequer will Friday set out the overall cost of both energy freeze schemes.
His budget will seek to boost economic growth amid forecasts that Britain will this year sink into recession on sky-high energy bills fuelled by the invasion of Ukraine by major oil and gas producer Russia.
The Confederation of British Industry (CBI) welcomed Wednesday´s announcement.
"The package will ease worries about otherwise viable businesses shutting-up shop," said Matthew Fell, chief policy director at the lobby group.
The CBI meanwhile urged a long-term energy solution to increase Britain´s supplies while ramping up efficiency measures to lower demand.
Truss took office on September 6, two days before the death of Queen Elizabeth II, after winning an election of Conservative party members on a tax-cutting platform.
She is committed to scrapping planned tax hikes on both company profits and salaries that predecessor Boris Johnson signed off upon.
Media reports suggest that the government will also scrap an EU limit on bankers´ bonuses following Brexit.
On the London stock market, homebuilders saw their shares rebound on speculation that Truss could cut tax levied on purchases of residential properties.
The tax-cutting plans like those proposed by Truss have come in for criticism from US President Joe Biden, who spoke out against the policy of "trickle-down economics" favoured by the Democrat´s Republican opponents.
The approach hinges on hopes that policies which immediately boost the wealthy will trickle down the economy to reach the less well-off.
"I am sick and tired of trickle-down economics. It has never worked," Biden had tweeted on Tuesday.
Speaking ahead of Biden´s tweet, Truss addressed this point.
"I don´t accept this argument that cutting taxes is somehow unfair," she told Sky News earlier this week.
"What we know is people on higher incomes generally pay more tax.
"So when you reduce taxes, there is often a disproportionate benefit because those people are paying more taxes in the first place," she added.
The two leaders meet Wednesday at the UN in New York.
A day later, the Bank of England is expected to once more ramp up its main interest rate in a bid to dampen sky-high inflation.
Economists warn that the UK´s cost-of-living measures will ravage public finances already reeling from pandemic expenditure.
Analysts from British bank Barclays estimate the cost of the government´s total spending could hit £235 billion ($267 billion).
While official data Wednesday showed British public borrowing improved in August, it is expected to surge as the government funds the planned tax cuts.
Public sector net borrowing, the state´s preferred measure of the deficit, hit £11.8 billion last month, the Office for National Statistics said.
That was down from £14.4 billion a year earlier but was far more than its pre-pandemic 2019 level of £5.3 billion.
I am an experienced financial analyst & writer who is well known for his ability to foretell market trends as well.