What are the top translation services?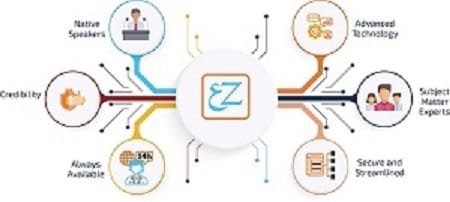 Translating documents and books is a task that requires a lot of hard work and professionalism. If you have the right group of translators, you can do wonders. Unfortunately, this isn't something you can do on your own. The internet is full of translation services, and finding the right one for you can be a time-consuming process.
A good place to start the search is on the internet. There are many websites that offer a wide range of translation services, and you can easily compare each company's services to find the one that fits your needs. A good translation service should be able to provide you with translations for a variety of different fields, from legal to technical to medical.
Make sure the research is done well and don't just settle for the first translation services you find. There are many translation services out there that offer extremely low rates for translation, but the quality of their work is not always as good as it should be. This can lead to extreme frustration, so it's better to be safe than sorry. Here are some top translation services in demand:
Translation Services for Technical Documentation:
Documents for a limited readership might also benefit from technical translation services. An extensive vocabulary and a glossary of terms are required. It is more expensive and takes longer to have a technical translation done than a non-technical translation. This is due to the fact that you'll require an expert in the relevant sector to assist you. A translator who is fluent in both the source and destination languages.
Legal Interpreters and Translators:
The term "legal translation" encompasses a wide range of specialized linguistic services (civil or criminal justice). Legal translations, by definition, must be as precise as possible. It is essential for translators to have a thorough awareness of the legal systems in both cultures, as well as specialized terminology.
Translation Services for Judicial Cases:
Judicial translation, like legal translation, encompasses all that has to do with a courtroom. A professional translator is familiar with not only the language pair but also the legal systems of both countries in order to do the task successfully.
Legal translation is required for a wide range of documents, including court records, depositions, minutes of sessions, witness depositions, expert opinions, judgments, and other court papers.
Translation Services for Financial Documents:
Businesses like banks, insurance companies, and global corporations use financial translation services. Asset managers and financial institutions also benefit from these services. This kind of translation requires an extensive understanding of banking and finance. As papers often include financial information, translators should have extensive experience in the field (SMEs).
Translations for the medical field:
There would be no modern health care system without accurate medical translations available throughout the world. Translation services for pharmaceutical firms, hospitals, medical device makers, and patients are provided by highly skilled translators.
Medical translators undergo particular training owing to the highly complex terminology they work with and the possible ramifications of their work. Mistakes in medical translation may put patients' health and well-being at risk, and in certain circumstances, the damage is irreparable.
Read more: interpreter services, subtitles translation
As a writer with thorough knowledge in the domain of providing business support services, and consultation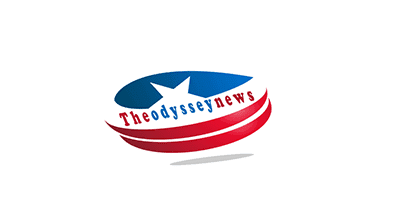 Importance of Basic Car Maintenance Services for Better Performance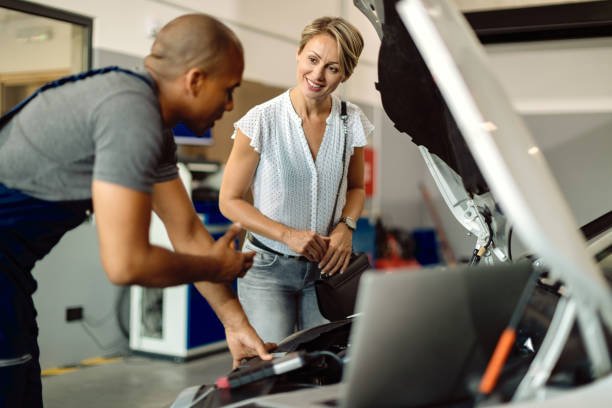 Due to obligations to one's career, family, and a host of other responsibilities, basic auto maintenance may go unattended
. Regular Car Service Swadlincote is more important than you would realize.
By following some basic maintenance suggestions, servicing your car may become easier. But that's not all. 
There are many gratifying advantages to maintaining your automobile that have nothing to do with getting from point A to point B. Your automobile will survive longer if you keep it serviced
. It can even help you get a better resale price if you decide to sell.
Checking the pressure in your tyres and cleaning your automobile may both increase the worth of your car
. It 
really
 is that easy! 
These straightforward automobile maintenance suggestions will help you have a better car ownership experience, from increased fuel economy to maintaining resale value
.
Don't forget to have your car serviced as scheduled.
Consult your vehicle's owner's manual to learn more about the recommended auto maintenance schedule. The majority of the time, basic auto maintenance is inspecting or replacing components like spark plugs, wiring, fluids, and serpentine belts
. It might be preferable to schedule maintenance appointments with your dealer. There are at least three reasonable reasons for this:
Genuine components and skilled customer support are the primary factors. 
To maintain your automobile functioning 
smoothly
, your local dealer will have the necessary components and knowledge
.
Dealers 
frequently
 apply a label to your car reminding you when your next maintenance appointment is, along with the date
. 
However
, some places may go one step further and send you emails to confirm your appointment. 
By doing this, you'll be able to choose a time that works for you and be more likely to remember the day and time of your appointment
.
The second justification relates to the past. You can receive the vehicle's whole service history if you take it to the same Toyota dealer for service. 
When evaluating your car for 
purchase
, potential purchasers can view this as an extra benefit
.
The third relates to the cost. A well-kept vehicle with current records sells for more money. If you want to sell, you can receive a 
substantially
 higher reward.
Consult your owner's manual.
Your owner's handbook will outline the recommended servicing intervals for you. It also includes a tonne of other useful information.
You can find advice on using the right oil and gas, how to identify faults, and how to use the infotainment system in your owner's handbook
. 
It will aid in your beginning process and provide a solid foundation of information on the characteristics and needs of your particular car
. 
Reading your car's owner's handbook is the best approach to understanding its requirements because every vehicle is unique
.
Why Oil Changes Are Important?
Maintaining the performance of your car is as easy as getting an oil change. 
You risk significant harm if your engine's moving parts aren't 
effectively
 lubricated by clean oil
. 
In fact, neglecting to change the oil might render your warranty null and useless and 
potentially
 result in engine failure
. You would have to spend a lot of money to rectify the issue if it happened.
The type of oil you use will determine when you need to replace the oil in your automobile. 
Your car 
typically
needs to have its conventional engine oil changed every 3,000 miles or every three months
. 
Every six to twelve months, or every 5,000 to 10,000 miles, synthetic oil has to be usually changed in vehicles that 
utilize
 it
. 
Consult your owner's manual or get in contact with your dealer if you are unsure about the recommended type of oil for your specific car
.
Check Your Tyre Pressure
For both general maintenance and safety reasons, it's crucial to check your tyres' pressure
. 
If your vehicle lacks a TPMS or tyre pressure sensor, spend a few dollars on a tyre gauge and check your tyres 
frequently
. Keeping tyres inflated 
properly
 may save tyre wear and increase fuel economy. 
You can determine if your car is 
properly
 aligned by maintaining proper tyre pressure
. Pay attention to the spare tyre.
Are a car service and an MOT the same thing?
Simply
defined, an MOT determines if your automobile conforms with DVSA 
minimum
 safety requirements and is safe to drive
. Your car is still safe to drive even if it might not be operating at its best after passing an MOT Swadlincote
The aim of the service is to get your car in the best condition possible to lengthen its lifespan.
Services are not required, but driving without one might lead to breakdowns or damage to critical components
.
Spend a few seconds each day inspecting your automobile. There are a few justifications for this, but the health of the vehicle is the primary one. 
Regularly
 inspecting your automobile alerts you to external issues that 
require
 attention, such as low tyre pressure, windscreen cracks, and chipped paint
.