What are the Effects of Chemicals in Hemp? How Do They Work?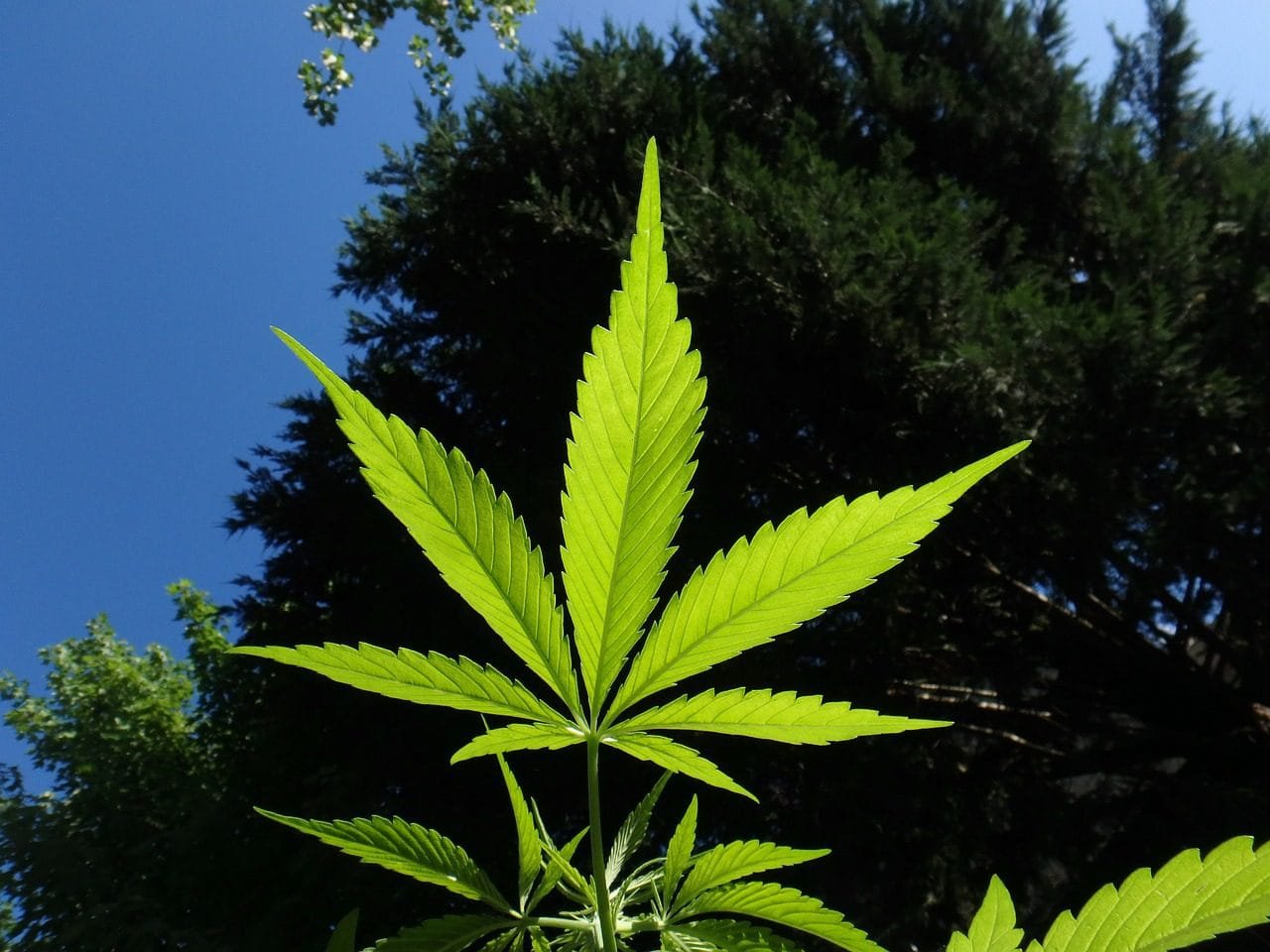 If you ask people about the chemicals in cannabis, most people will tell you about THC (tetrahydrocannabinol). They do not know or remember any other chemical found in hemp. The reality is that there are hundreds of chemical compounds in hemp. Most of them fall into the category of cannabinoids or compounds related to cannabinoids. Marijuana contains dozens of terpenes, flavonoids, and various other natural chemicals. Some may have been researched, and we expect that they may turn out to be very important in medical terms.
One of the difficulties facing medical researchers is that hemp, unlike traditional pharmaceuticals, contains several potentially active ingredients. Decades of bans have left most of the cannabinoids barely researched. Moreover, little is known about how cannabinoids and terpenes can enhance the effects of each other. This phenomenon is called the entourage effect. Overall, markets are full of CBD products, and many people show their interest in these products. Almost all these products are packed in CBD sleeves packaging on which all the instructions, benefits, and ingredients are mentioned.
Moreover, the synergy of many simultaneously acting cannabinoids is greater than the sum of their effects taken separately. The ability of terpenes and cannabinoids to suppress or amplify each other's respective medical effects is another complicating factor in medical research. Here, it is necessary to mention that the experts conduct research on only one pharmaceutical composition and leave other chemicals for some time.
Here are some chemicals that are considered very important along with CBD and THC in the hemp plant:
CBG (cannabigerol)
It is considered the mother of cannabinoids that spawned a whole family of chemicals.
All cannabinoids are synthesized in nature from a starting point. Cannabigerol acts in its role. It is also called CBG or the "mother of cannabinoids". In particular, for this reason, the appearance in the future of varieties with a high concentration of CBG is of increased interest.
The process of biologically converting CBG to other cannabinoids is scientifically complex. The synthesis of cannabinoids requires a variety of enzymes, metabolic pathways, and transformation processes. All it happens automatically in the hemp plant. Different strains produce different cannabinoids at different concentrations. If you buy feminized cannabis seeds from a good breeder, you can opt for high varieties in CBD or THC. It is hoped that varieties with a lot of THC and CBG will soon appear. It is possible that cannabinoids are isolated and used as separate chemical compounds. Maybe science will confirm that cannabinoids work well, complementing and even amplifying each other's medical effects.
The Effect of Cannabinoid Compounds on the Human Body
Amazingly, back in the eighties, the scientific world did not understand how cannabis had affected the human body. After all, what have decades of prohibitions and neglect on the part of scientists led to? To the fact that no one understood why marijuana had affected him. Nor did anyone understand why cannabis was such a versatile and effective multipurpose medicine. People believed that hemp interacted in some way with cells and cell membranes. As a result, the person is poked. But it is not clear how. It was not until the early eighties when humans were discovered to have the endocannabinoid system and specialized cannabinoid receptors, that there was an initial understanding of the remarkable interaction between the body and cannabis.
Cannabinoid Receptors CB1 and CB2
It is necessary to understand how our body responds to cannabinoids and cannabis.
The discovery in the nineties of human endocannabinoid receptors was a real scientific breakthrough. For the first time, there is a scientific explanation for how cannabis interacts with the human body. Instead of the imprecise theory that cannabis affects cells, a clear understanding of the structure of the CB1 and CB2 receptors has emerged. They serve to bind to cannabinoid compounds present in the blood. Moreover, mammals, fish, birds, and reptiles also have such receptors. It suggests that hemp may have played a significant role in ancient times, long before the ancestors of these animals were divided into different types.
Are there any other Cannabinoid Receptors in the Body to Discover?
Some research papers suggest that scientists may eventually announce the discovery of new, previously unknown cannabinoid receptors. That being said, new theories can be expected about what happens to cannabinoids in the human body and how they are absorbed. In addition, it will be possible to find out the scope of their use in medicines. Scientists still have a lot of work to do to get a complete picture of how the human body absorbs and reacts to cannabis. There may be some hemp receptors in the body, which are high time to discover since the scientific world cannot answer many basic questions related to what happens to cannabis in the human body.
However, there may be the possibility that some CBD custom boxes have no such instructions. In that particular case, your awareness is necessary. If you do not know much about these products, consult the experts or buy only those products on which instructions have been given.
I am currently serving at CBD Packaging Store as a digital marketing associate. Where I put all of my efforts into my team to obtain maximum results in my profession.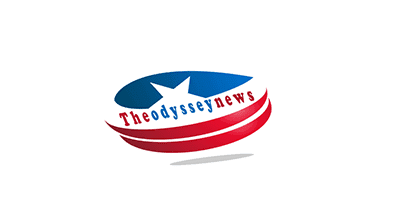 Exploring the potential of rso treat depression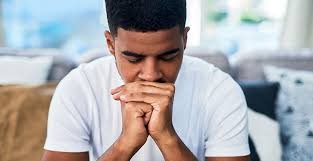 RSO, or Rick Simpson Oil, is a concentrated cannabis oil that has gained attention for its potential therapeutic effects. While there is limited scientific research specifically on RSO's efficacy in treating depression, some anecdotal evidence and preliminary studies suggest that it may offer potential benefits for individuals struggling with depression. It is important to note that RSO should not replace conventional treatments for depression, and consulting a healthcare professional is crucial. However, exploring how RSO may potentially treat depression can provide valuable insights into its potential benefits.
Depression is a complex mental health condition characterized by persistent feelings of sadness, loss of interest in activities, changes in appetite and sleep patterns, difficulty concentrating, and a lack of energy. Conventional treatments for depression typically include psychotherapy, medication, and lifestyle modifications. However, these treatments may not work for everyone, leading individuals to seek alternative options such as rso treat depression.
RSO contains high levels of cannabinoids, particularly tetrahydrocannabinol (THC) and cannabidiol (CBD). Both THC and CBD interact with the body's endocannabinoid system, which plays a vital role in regulating mood, stress, and emotional responses. THC has psychoactive effects, while CBD is non-psychoactive and possesses calming properties.
One potential way in which RSO may help with depression is by potentially increasing serotonin levels in the brain. Serotonin is a neurotransmitter involved in mood regulation, and low levels of serotonin are associated with depression. CBD has been found to interact with serotonin receptors, which may promote an increase in serotonin levels. By increasing serotonin, RSO may help alleviate depressive symptoms and improve overall mood.
Additionally, RSO may have anxiolytic properties, meaning it may help reduce anxiety. Anxiety often co-occurs with depression, and by addressing anxiety symptoms, RSO may indirectly benefit individuals with depression. CBD in RSO has been studied for its anxiolytic effects, showing promise in reducing anxiety and promoting a sense of calmness. By reducing anxiety levels, the way rso treat depression may contribute to an overall improvement in depressive symptoms.
Furthermore, RSO's potential anti-inflammatory properties may also be relevant to depression treatment. Some research suggests that chronic inflammation in the body may contribute to the development and progression of depression. CBD, found in RSO, has been shown to have anti-inflammatory effects. By reducing inflammation, RSO may help alleviate depressive symptoms and improve overall well-being.
It is important to emphasize that RSO should not be considered as a standalone treatment for depression. Depression is a serious medical condition that requires professional evaluation and appropriate treatment. RSO should be viewed as a complementary or alternative approach, used in conjunction with conventional treatments under the guidance of a healthcare professional.
Moreover, RSO may not be suitable for everyone. It can have side effects such as drowsiness, dry mouth, and changes in appetite. Additionally, the psychoactive effects of THC may not be well-tolerated by individuals with certain sensitivities or pre-existing mental health conditions. Therefore, it is essential to consult with a healthcare professional before incorporating RSO into your depression treatment plan.
In conclusion, while scientific evidence on RSO's effects specifically on depression is limited, some anecdotal reports and preliminary studies suggest that it may have potential benefits. RSO's interaction with the endocannabinoid system, potential to increase serotonin levels, anxiolytic properties, and anti-inflammatory effects may contribute to its potential as a complementary treatment option for depression. However, further research is necessary to better understand the specific mechanisms and optimal use of RSO for depression. If you are considering using RSO for depression, it is crucial to consult with a healthcare professional to ensure safe and appropriate usage.
I am a professional content writer.
Sydney taxi airport is the good choice
Sydney Taxi Airport is a convenient and reliable transportation service that ensures a hassle-free journey to and from Sydney's major airports. When it comes to a comfortable and timely airport transfer, Silver Taxi in Sydney is the go-to choice.
With a fleet of well-maintained vehicles and professional drivers, they offer exceptional service to both residents and visitors. Whether you are arriving at the airport or need a ride to catch your flight, Silver Taxi is committed to providing a seamless and comfortable travel experience.
Silver Taxi in Sydney takes pride in offering top-notch airport transportation services through Sydney Taxi Airport. They understand the importance of punctuality and strive to provide on-time pickups and drop-offs, ensuring you never miss a flight or keep waiting after a tiring journey.
Their fleet consists of well-maintained, clean, and comfortable vehicles, driven by experienced and courteous drivers. They are well-versed with the city's routes and traffic conditions, ensuring a smooth and efficient ride to your destination.
With competitive rates, advanced booking options, and round-the-clock availability, Silver Taxi in Sydney's airport service is your reliable choice for airport transfers in Sydney.
How much is a taxi from Sydney airport to the city?
If you're wondering about the cost of a taxi from Sydney Airport to the city, Silver Taxi in Sydney provides reliable and affordable transportation services.
The fare for a taxi ride from Sydney Airport to the city depends on various factors such as the time of travel, distance, and any additional surcharges. It is recommended to check with Silver Taxi in Sydney directly or visit their website for the most accurate and up-to-date information regarding fares and pricing.
Their transparent and competitive pricing policy ensures that you receive a fair and reasonable rate for your journey, allowing you to reach your destination conveniently and within your budget.
Is uber cheaper than taxi from Sydney airport?
When it comes to comparing the cost of Uber and a taxi from Sydney Airport, it's essential to consider various factors. While Uber may sometimes offer competitive rates, it's worth noting that surge pricing during peak hours or high-demand periods can significantly affect the fare.
On the other hand, Silver Taxi in Sydney provides reliable and transparent pricing for airport transfers. With Silver Taxi, you can have peace of mind knowing that the fare remains consistent, regardless of the time or demand.
Additionally, Silver Taxi drivers are experienced professionals who know the most efficient routes to and from the airport, ensuring a smooth and timely journey.
While both Uber and taxis have their advantages, Silver Taxi in Sydney offers the convenience, reliability, and fair pricing you need for a stress-free airport transfer experience.
Is it easy to get taxi at Sydney airport?
Getting a taxi at Sydney Airport is a convenient and straightforward process, thanks to the services provided by Silver Taxi in Sydney. As one of the leading taxi companies in the city, Silver Taxi ensures a seamless experience for passengers arriving at the airport.
Sydney Airport has designated taxi ranks where Silver Taxi vehicles are readily available. Passengers can easily locate these ranks and find a Silver Taxi waiting to provide transportation. The airport staff is also available to assist in directing passengers to the taxi ranks.
Silver Taxi in Sydney prioritizes customer satisfaction and understands the importance of prompt service. With their reliable and efficient fleet of well-maintained taxis, driven by professional and experienced drivers, Silver Taxi in Sydney guarantees a hassle-free experience when looking for a Sydney taxi airport service.
Whether you're traveling for business or pleasure, you can rely on Silver Taxi to provide reliable transportation from the airport to your desired destination. Choose Silver Taxi in Sydney for a comfortable and stress-free journey from Sydney Airport.
How much is uber from Sydney airport to city?
When considering the cost of an Uber ride from Sydney Airport to the city, it's important to note that Silver Taxi in Sydney offers competitive and transparent pricing for airport transfers.
While Uber fares can vary based on factors such as time, distance, and surge pricing during peak hours, Silver Taxi provides consistent and reliable rates. By choosing Silver Taxi in Sydney, you can avoid any unexpected price surges that might occur with Uber.
Additionally, Silver Taxi drivers are experienced professionals who are familiar with the most efficient routes, ensuring a smooth and timely journey from the airport to the city.
With Silver Taxi, you can have peace of mind knowing that you will receive fair and reasonable pricing for your airport transfer.
So, when it comes to affordability, reliability, and transparent pricing, Silver Taxi in Sydney is a reliable choice for your transportation needs from Sydney Airport to the city.
Do you tip taxi drivers?
Tipping taxi drivers is a common practice in many countries, including Sydney. While tipping is not mandatory, it is considered a courteous gesture to show appreciation for excellent service provided by taxi drivers.
If you choose to tip your Silver Taxi driver in Sydney, it is greatly appreciated. The amount of the tip is typically discretionary and can vary based on factors such as the quality of service, assistance with luggage, or any extra amenities provided during the ride.
Silver Taxi in Sydney values customer satisfaction, and a gratuity for your driver is a way to acknowledge their professionalism and ensure a positive experience.
Is uber available in Sydney?
Yes, Uber is available in Sydney. However, when it comes to reliable and convenient transportation services, Silver Taxi in Sydney is an excellent alternative.
While Uber offers ridesharing services, Silver Taxi provides a dedicated and professional taxi service with experienced drivers and well-maintained vehicles. Silver Taxi in Sydney prioritizes customer satisfaction and ensures a seamless experience for passengers.
With Silver Taxi, you can have peace of mind knowing that you will receive reliable service, transparent pricing, and the convenience of hailing a taxi directly from the designated ranks at various locations in the city, including Sydney taxi airport services.
When looking for a dependable transportation option in Sydney, Silver Taxi is a trusted choice.
Considering the Potential Side Effects of RSO and CBD in Children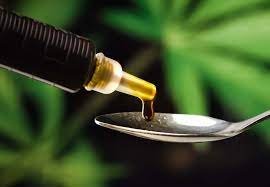 RSO (Rick Simpson Oil) and CBD (Cannabidiol) are cannabis extracts that have gained attention for their potential therapeutic benefits in various populations, including children. While both substances have shown promise in certain medical conditions, it is important to consider the potential side effects when considering their use in pediatric patients. In this article, we will explore the possible side effects of RSO and CBD in children.
RSO, which is rich in THC (tetrahydrocannabinol), the psychoactive compound in cannabis, may have significant side effects, particularly in children. The high THC content can cause psychoactive effects such as altered perception, impaired cognitive function, and sedation. These side effects can impact a child's cognitive development and educational performance. Moreover, the long-term effects of THC on the developing brain are still not fully understood, and excessive exposure to THC during childhood may have adverse consequences.
On the other hand, CBD, which is non intoxicating and does not produce a "high," is generally considered to have a favorable side effect profile. However, it is not entirely free of potential adverse effects. Some children may experience mild side effects such as drowsiness, dry mouth, changes in appetite, or diarrhea when using CBD. These effects are usually temporary and diminish with time or adjustment of dosage.
It is important to note that the side effects of RSO and CBD can vary depending on several factors, including the child's age, weight, individual sensitivity, and the specific medical condition being addressed. Additionally, the quality and purity of the product, as well as the dosage used, can also influence the occurrence and severity of side effects. Therefore, it is crucial to consult with a healthcare professional experienced in pediatric cannabis medicine for personalized advice and guidance.
When considering the use of RSO or CBD in children, it is essential to be aware of the legal and regulatory framework governing cannabis products. While CBD derived from hemp is legal in many jurisdictions, RSO, with its higher THC content, may be subject to stricter regulations or limited availability. It is crucial to comply with local laws and obtain these substances from reputable sources to ensure safety and legality.
Furthermore, it is important to consider the potential drug interactions between RSO/CBD and other medications that the child may be taking. Cannabinoids can interact with certain medications, including those metabolized by the liver's cytochrome P450 enzyme system. This interaction can affect the metabolism and effectiveness of these medications. Therefore, it is crucial to inform healthcare professionals about all medications, including RSO or CBD, being used to avoid any potential adverse interactions.
Lastly, the decision to use RSO or CBD in children should involve a comprehensive evaluation of the child's medical condition, the available evidence supporting their use, and careful consideration of the potential risks and benefits. Healthcare professionals with expertise in pediatric cannabis medicine can provide valuable guidance in this decision-making process.
In conclusion, while RSO and CBD hold potential therapeutic benefits, it is essential to be aware of the possible side effects, particularly when considering their use in children. RSO, with its high THC content, can have psychoactive effects and impact cognitive development. CBD, although generally well-tolerated, may still cause mild side effects. Consulting with healthcare professionals and ensuring compliance with legal regulations are vital steps in ensuring the safe and appropriate use of RSO or CBD in children.
I am a professional content writer.