Wedding Attires For Men In Philadelphia: How To Choose The Right Suit Or Tuxedo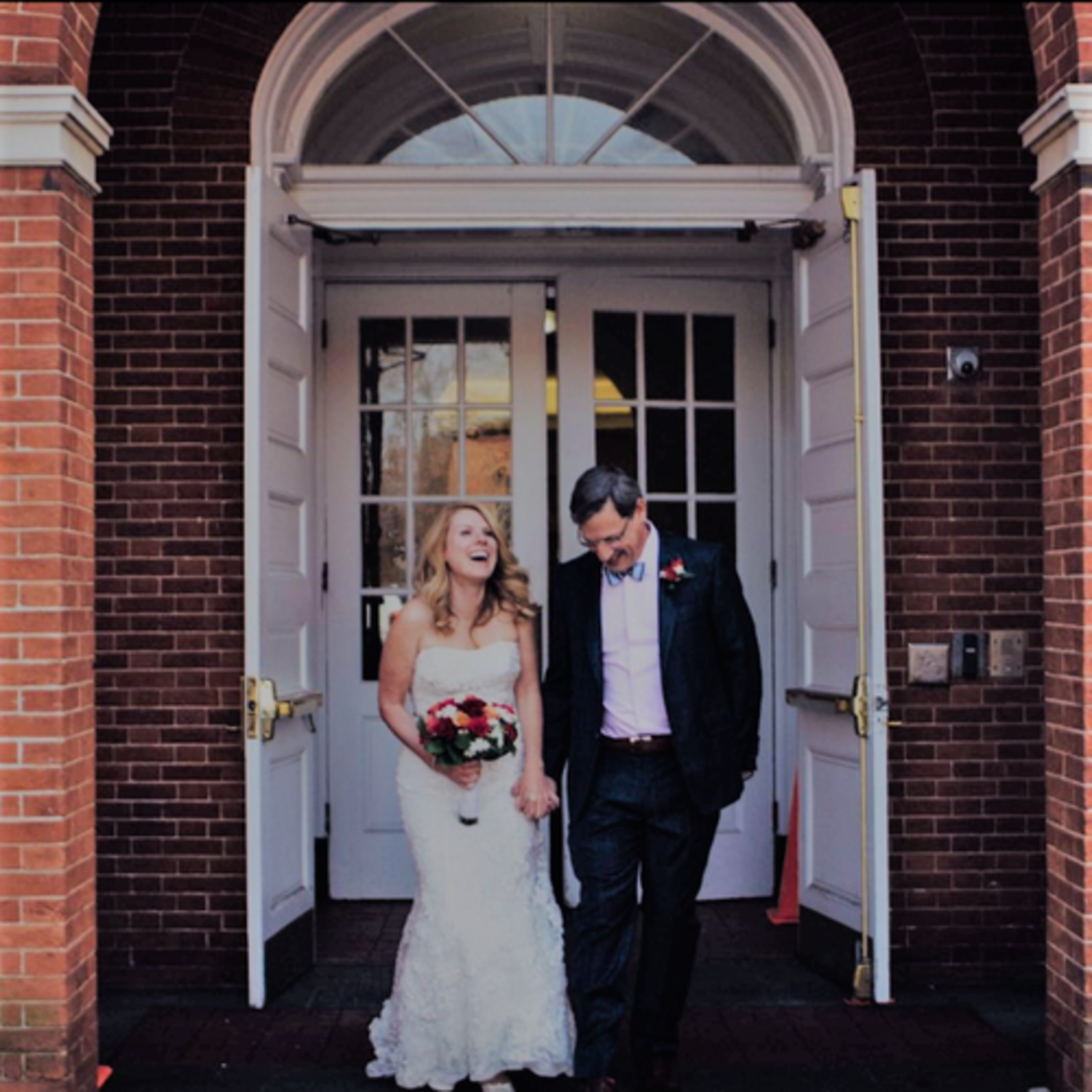 When it comes to weddings, the focus is often on the bride and her dress. But let's not forget about the groom and his attire. Wedding season is here, and choosing the proper dress for your big day is crucial if you're getting married in Philadelphia. As a groom, you want to look and feel your best, and choosing the right suit or tuxedo can make all the difference.
Suits and tuxedos are traditionally formal attire for men at weddings in Philadelphia and many other places. They are considered appropriate for the occasion because they convey a sense of elegance, formality, and respect for the event.
Additionally, they have a timeless style that can be worn at any wedding, whether a traditional religious ceremony or a more modern, casual event. Furthermore, it is more of a cultural norm and tradition. It is not necessary but usually expected.
With so many collections available, it can be overwhelming to decide what to wear, but with a bit of planning, you can ensure that you look and feel best on your special day. This blog will give tips on choosing the right suit or tuxedo for your Philadelphia wedding.
Tips For Choosing The Right Suit Or Tuxedo For Your Wedding
Consider The Theme And Style Of Your Wedding
First, it is essential to consider the theme and style of your wedding. Are you having a formal black-tie event or a more casual outdoor wedding? Your wedding style will determine the type of suit or tuxedo you should wear. For a formal black-tie event, a classic black tuxedo is a must. A black Tuxedo is timeless and elegant, making it a perfect choice for a formal wedding. For a more casual wedding, a classic navy or gray suit would be a great option
Consider The Fit Of Your Suit Or Tuxedo
A well-fitting suit or tuxedo is essential for feeling and looking your best on your wedding day. Make sure to try on several different styles and cuts to find the one that fits you best. A good tailor can make all the difference in getting the perfect fit.
Customs suits are a great option regarding wedding attires for men in Philadephia. Best custom suits for weddings in Philadelphia are made to measure, ensuring a perfect fit for each groom. Custom suits also allow you to choose the fabric, style, and details that suit your taste and style
Look Out For The Season And Location
When choosing wedding outfits for men in Philadelphia, it's essential to remember the season and location of your wedding. A light-colored suit or tuxedo would be an excellent choice for a summer wedding, while a darker color would be better for a winter wedding. If you're getting married in a colder climate, consider a wool or tweed suit for added warmth.
Choose Accessories That Match
Accessories are also an essential aspect of wedding attire for men. A classic white shirt, a tie or bow tie, and a pocket square can add a touch of elegance to any suit or tuxedo. A well-chosen pair of shoes can also make a big difference in completing your wedding look.
One essential tip for choosing your wedding attire is finding a good wedding outfit designer for men in Philadelphia. A good designer will have a vast knowledge of the trends and styles and can guide you through choosing the perfect suit or tuxedo for your special day. The designer will consider your body measurements and preferences, ensuring that your suit or tuxedo fits you perfectly.
With a good wedding outfit designer, you can be sure that you will look and feel your best on your big day.
Where To Find The Best Suits And Tuxedos In Philadelphia
Philadelphia is home to many high-end clothing stores specializing in suits and tuxedos. Some of the best places to find high-quality, stylish suits and tuxedos are in the city center. These areas are known for their luxury fashion boutiques, which offer a wide range of designer suits and tuxedos.
Additionally, several department stores in the city carry a great selection of suits and tuxedos from various brands. You can also check out Wedding outfit designers for men in Philadelphia to make a bespoke suit for you.
Conclusion
If you are getting married in Philadelphia, wearing the perfect attire can be the glamour of your special day. However, do not let the stress of choosing the ideal suit and tuxedo get you down. Take advantage of this blog's tips and advice and find the perfect wedding attire for men in Philadelphia that can pick form.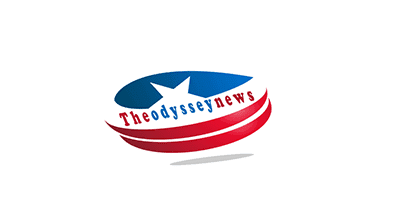 13 K-Pop Songs To Spice Up Your Workouts (2023)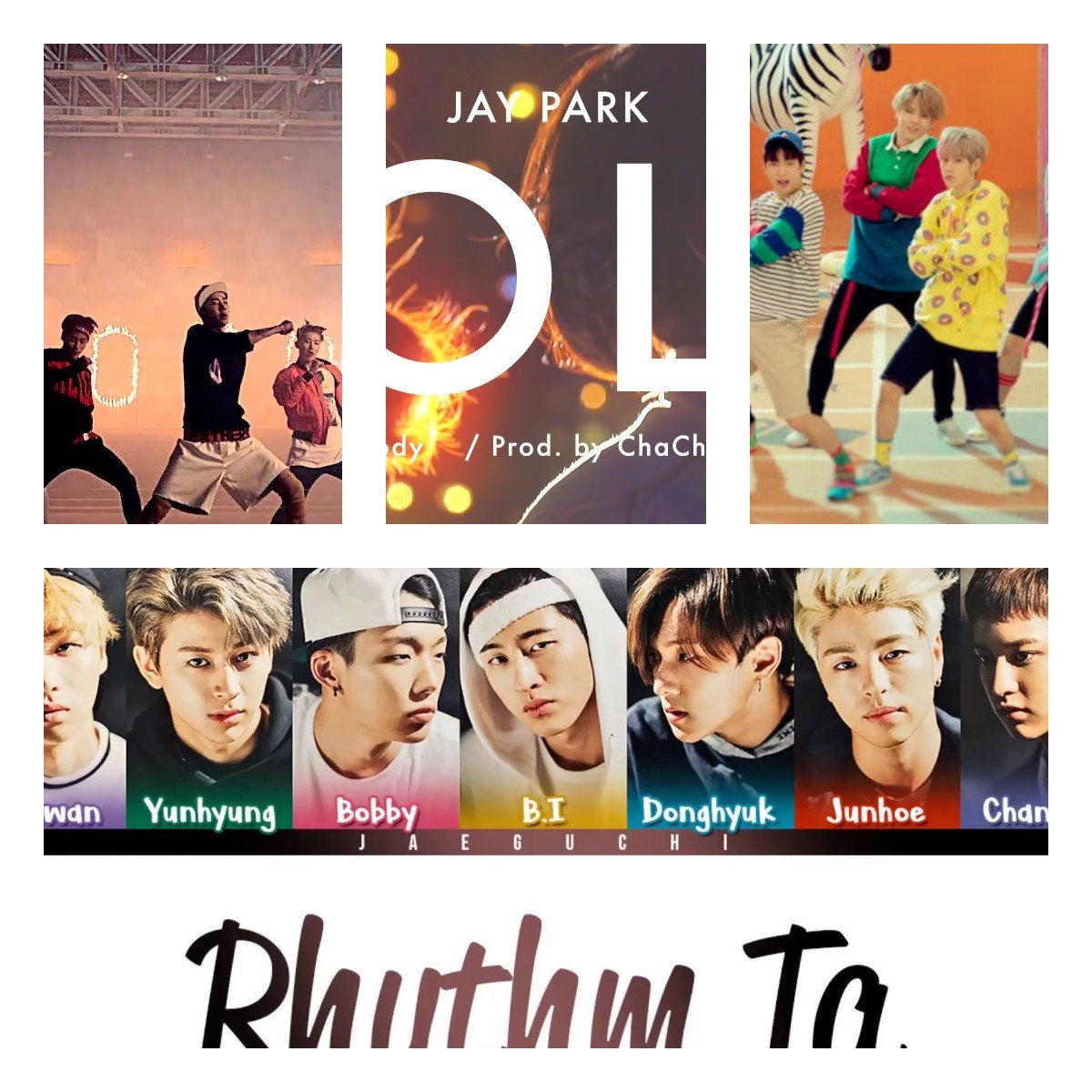 Regardless of release date, some songs stick with us for the interesting choreography and upbeat music worthy to even give those of us with two left feet the urge to break into a song and dance. Whether you're learning the dances to slim down or you're listening to them at the gym, these songs will help you break a sweat and blast away stress! (The abs help a little, too)
Of course, no weight loss plan is completely effective without an improved diet and lifestyle.
Tips to enhance workout:
1- Mix the dance styles up and don't just stick to one style. One good way to do this is to include a good mix of girl group and male group songs.  While the male idols' dances tend to be more technical and fast-paced, most girl groups (besides the rare ones like TWICE) tend to stick to cute and sexy dances. While these tend to be less strenuous, the girl group dances are good for fangirls who would like to develop a fitter, more feminine figure or to increase self confidence and feel sexier, or fanboys who would  just like a bit of lighthearted fun.
2- Arrange the order of the songs in your playlist strategically. Maintain a good balance between fast, upbeat songs to get your heart pumping followed by slower (but equally challenging) ones to let you catch your breath.
3-  Learn every detail of each dance and perform it wholeheartedly and emphasise certain movements. Vary speed and try dancing to the song sped up! Pretend you're dancing on stage with them in concert! The world is your stage..show 'em what you've got!
LE SSERAFIM (FEARLESS)
The first time I met LE SSERAFIM, I dropped my pizza. I don't think I need to explain why. I'd just like to apologise to everyone on the Seoul Subway for having to witness me dancing to this whenever this song pops up on my playlist. Not everyone wants to see a body wave at rush hour, it seems..
Pretty much EVERY song by BTS
Trust me, you'll be flat out after just one BTS dance. Their choreography is definitely worth learning!
Jay Park (SOLO)
I'm pretty sure Jay Park could talk at a normal tone and we could still dance to it. Because he's just THAT awesome.
NewJeans (OMG)
Because that one move is just so fun..
VIXX (CHAINED UP)
If it wasn't distracting enough that Hongbin has a catlike smile, VIXX are all wearing collars in this MV. If Hongbin's low voice doesn't leave you out of breath…try learning the choreo at a higher speed. That might help.
INFINITE (BAD)
You've got to admit, this entire production is pretty cool. Try to imagine yourself on set with INFINITE while dancing to this song!
GOT7 (NANANA)
GOT7 is just one great big ball of cheese. If you don't burn calories dancing to their song, you might still have abs forming just by laughing at their weird antics.
Members of GOT7: Jay B, Mark, Jackson, Park Jin-young, Youngjae, BamBam and Yugyeom.
BLACKPINK (Shut Down)
Yet another weird one! What better way to burn off the calories than to unleash your crazy side with K-POP?
SHINee's TAEMIN
Taemin has truly outdone himself with this album. Although the dances may not be as complicated as some, the pace is harder to keep up to than it looks! (Or is this just me…?)
iKON (RHYTHM TA)
This is the perfect song for a morning workout before starting your day. Prepare yourself for life's battles with iKON! Members of iKON: Bobby, Jay, JUNE, Song, DK, Chan.
BAP  (FEEL SO GOOD)
Somehow Yongguk's deep voice and naturally tough image makes this all the more cute. Especially for the Babyz out there, this song is the best pick-me-up since coffee was invented. After a long, tiring day, give yourself a dose of BAP with this latest song!
MAMAMOO (ILLELLA)
After overcoming a few hurdles, Mamamoo returned to the K-POP industry with a powerful reminder to remain strong and fight for freedom.  The strength and power in this group is remarkable and their energy can rub off on you while dancing to this song!
MAMAMOO Members: Solar, Moonbyul (www.kpoplove.net/moonbyul-mamamoo), Wheein, and Hwasa.
Or my personal favourite:
BLACKPINK (How You Like That)
This one requires no precision in choreography..just loosen up and have fun!
Hello! My name is Mr. Abbax khan. I am a content writer & full-time professional Web Designer and Developer specially WORDPRESS with vast experience. I started my graduation in 2016 and graduated in 2020. I'm a professional article and blog writer, has written dozens of content on different topics and worked with professionals all over the globe.
Jayda Wayda: Model, Activist, and Woman on a Mission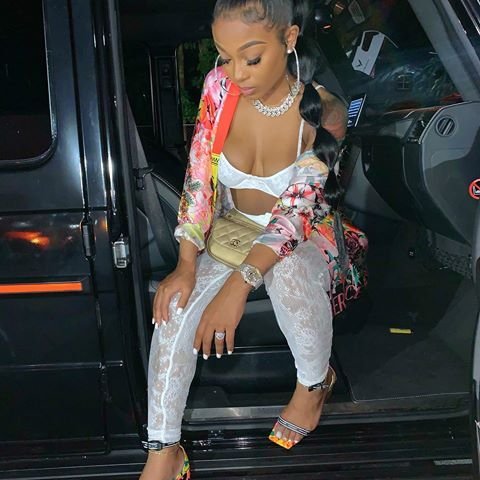 Jayda Wayda is a model, activist, and woman on a mission. In this blog post, we will explore Jayda's story and the impact she has had on the world. We will also look at some of her modeling work and her upcoming projects.
who is jayda wayda?
Jayda Wayda is an accomplished model, activist, and woman on a mission. She has worked tirelessly to raise awareness about the disparities faced by women of color and has dedicated her life to fighting for their rights.
Born in 1984 in Los Angeles, California, Jayda Wayda began her modeling career at a very young age. Her natural beauty and striking features quickly landed her coveted modeling jobs, which allowed her to gain invaluable experience working with some of the world's most iconic fashion brands.
In 2007, Jayda decided to use her platform as a model to speak out against social injustice. She started working with organizations that focus on marginalized communities and dedicated herself full-time to fighting for their rights.
Today, Jayda is widely recognized as an advocate for women of color and is deeply committed to using her influence to make a positive impact on society. She continues to work tirelessly toward eradicating racism and sexism from our society and ensuring that all individuals are treated fairly and respected regardless of their identity or background.
How old is jayda wayda?
Jayda Wayda is a young woman on a mission. She's the face of a new generation of activists fighting for change, and she's not shy about letting people know what she stands for. Jayda is 23 years old, and she's already accomplished so much in her short life.
She started modeling at the young age of 10 and soon realized that she had a natural talent for it. She worked hard to hone her skills, and by the time she was 16, she had landed several high-profile campaigns. From there, Jayda decided to turn her focus toward activism.
She began working with important organizations like Amnesty International and The American Civil Liberties Union (ACLU). Her work has put her at the front of some major battles, and she's never backed down from a fight.
Jayda is determined to make a difference in the world, and she knows that everyone can play an important role in making progress. She wants everyone to know that they're worth something, no matter what their background or situation may be.
Her attitude is infectious, and it's clear from her work that she has tremendous courage and conviction. Born in Detroit, Michigan, Wayda moved to Los Angeles as a teenager to pursue her dream of becoming a star. After years of hard work and dedication, she finally achieved her goal when she was signed by Wilhelmina Models.
Although she's had some impressive modeling gigs, Wayda is best known for her work as an outspoken advocate for women and transgender people. Through her modeling career and activism work, she's helped raise awareness about social injustices faced by marginalized groups.
Most recently, Wayda has been working on launching her own line of clothing called "REAL JAYDA" which aims to empower women by encouraging them to be their authentic selves. She's also partnered with GLAAD to create the Jayda Wayda Foundation which will provide scholarships for transgender students who want to pursue higher education.
In addition to her modeling career and activism work, Jayda is also very committed to giving back to the community. She regularly volunteers at local charities such as The Humane Society of the United States and St. John's Well Child & Family Center. Overall, Jayda Wayda is an inspiring woman who has dedicated her life to making a positive impact on the world around her.
jayda wayda age
Jayda Wayda age, activist, and woman on a mission. She's the founder of the Miss Universo Pageant, which aims to empower young women of color by providing an opportunity to win scholarships and showcase their talents. Wayda also stars in campaigns for brands like Pepsi and Degree. In her free time, she's an avid supporter of charities like Feeding America and The Hero Initiative. Jayda Wayda's story is one of defiance, determination, and success. She's never given up on her dreams, no matter how difficult they may seem at first. Wayda has shown us that anything is possible if you set your mind to it. Her work ethic is inspiring, and her message empowering.
jayda wayda real name
She's the founder of Project Unbreakable, an organization that helps young women break the cycle of violence and abuse. Jayda started Project Unbreakable after she experienced domestic abuse herself.
"I grew up in a family where domestic violence was normalized," she says. " My mom would always tell me that I needed to be tougher so that I could handle anything my dad would do to her."
The abuse started when Jayda was just 13 years old. Her father would hit her mother and then come into the room where she and her brother were playing video games and start screaming at them. He'd threaten to kill them if they ever told anyone about what was happening.
It was only when Jayda got pregnant at 16 that things started to change for her family. Her father finally accepted her as an adult and began to show support for her mother instead of abusing her. But it wasn't until after she had her son that she decided to do something about the domestic violence in her life.
"I felt like I had two children who deserved better than this," she says. "I wanted them to never have to go through what I did."
So Jayda founded Project Unbreakable with the mission of helping other young women escape abusive homes before it's too late. She offers counseling, support groups, and education programs aimed at breaking the cycle of violence before
jayda wayda clothing website
Jayda Wayda is both an accomplished model and activist. Born in the Bronx, New York, Wayda began her modeling career in 2007, when she was just 16 years old. Since then, she's worked with some of the biggest names in fashion, including Chanel and Louis Vuitton.
Wayda's activism began as a teenager, when she founded her own clothing line to raise money for charity. Now, as an adult, she continues to use her platform to speak out on social issues. She's currently working on a documentary about women and violence in the world, and she also advocates for body positivity and self-love.
Although Wayda has had a successful modeling career and a successful activism career so far, she still feels like there are areas where she can improve. "I'm constantly striving to be better," she says. "There's always more that I can learn."
jayda wayda height
Jayda Wayda is an accomplished model and activist, who is using her platform to speak out against social injustice. She was the first openly transgender woman to be signed with a major modeling agency and has worked with some of the biggest names in fashion, including Chanel and Dolce & Gabbana. Wayda is also the founder ofJAYDA: A Modeling Agency for Trans Women, which provides opportunities for trans women to represent themselves in the fashion industry.
Since starting JAYDA, Wayda has become a leading voice on trans rights. She has participated in campaigns against transphobia and violence, and spoken at various conferences about the importance of representation for transgender people. Wayda is also a published author, having released a book called "Transforming My Life: A Guide to Transitions." Her work reflects her dedication to helping other transgender people navigate their own personal transitions.
More Read Visit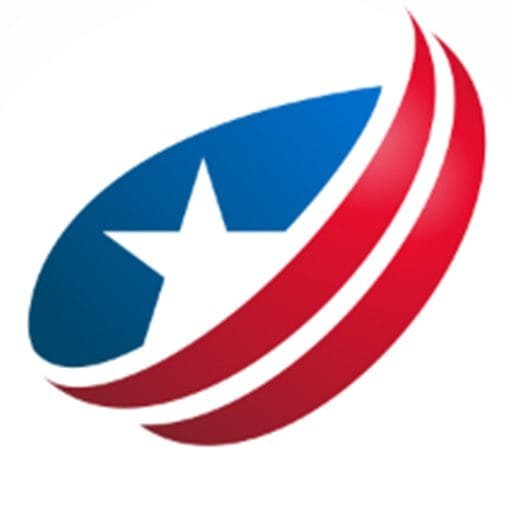 Odyssey has been the lead content writer and content marketer. He has vast experience in the field of writing. His SEO strategies help businesses to gain maximum traffic and success.
Suuugarbabyyy; Biography, Age, Family,and Net Worth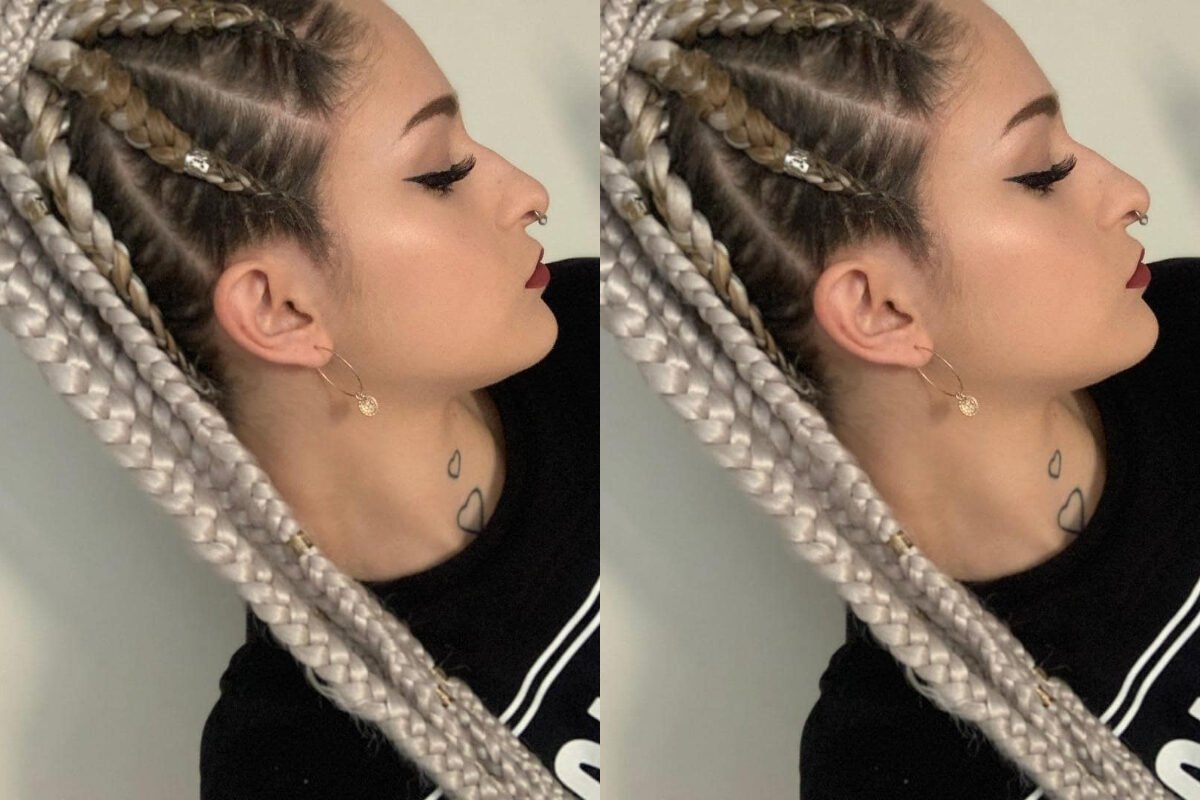 Many people have made money and fame through TikTok. One of the most famous TikTok stars is suuugarbabyyy, who has made dance, lip-syncing, and modeling videos.
Despite being 33 years old, she has a very polite and great personality that may have contributed to her success. Until now, her net worth is somewhere between $200K and $400K.
| | |
| --- | --- |
| Name | Suuugarbabyyy |
| Birth Place | United States of America |
| Date of Birth | March 15, 1989 |
| Zodiac Signs | Pisces |
| Net Worth | $200K to$400K |
| Profession | TikTok Star, You Tuber, Fashion Model |
| Nationality | American |
| Age | 33 |
| Family | Not Available |
| Height | 5 feet 5 inches |
| Relationship status | Single |
Based on her date of birth, she is a Pisces, which perfectly matches her personality. She grew up in a middle-class family.
Her childhood was very introverted, and she didn't like to talk to people much. However, in her teens, she became more extroverted and started making lip-syncing and dancing videos on TikTok. Her hometown also provided her with the opportunity for higher secondary schooling and university education.
Family of Sugarbabyyy
As a daughter, she has no idea who her parents are. Sugarbabyyy is very private and doesn't like to share her personal stuff on social media.
Sugarbaby's Education
In her hometown in the United States of America, she studied at a nearby higher secondary school. The name of that school is unknown to others and she has not shared it publicly either. However, after completing her early studies, she went to a university where she obtained her higher education.
Also read: McKinzie Valdez's Dropbox
The profession of Sugarbabyyy
Her career began with lip-syncing, dancing, and modeling videos on an application called TikTok. It did not take long for her to become famous and people started liking her. She has 207.3K+ followers on TikTok and 1.6M+ likes on all of her videos.
After getting famous on TikTok she also created an Instagram profile where she posts many collaborative pictures and videos. Several companies have approached her to advertise their products. In addition to apparel, makeup, shoes, and bags, she has promoted many branded products.
She has also started her YouTube channel where she has 102 subscribers. At the moment, she doesn't post many videos there, but she plans to do regular postings soon. As a result of her amazing content, she has gained a lot of popularity in the past few years.
Relationship between Sugarbabyyy and her boyfriend
Suuugarbabyyyy is a very private person and does not like to share her private life on social media, as discussed above. Because of this, her relationship status is also unknown. According to her videos, she appears to be single as of 2022. However, she is friends with celebrities and TikTok stars. However, she hasn't disclosed any details about her partner.
The physical appearance of Sugarbabyyy
With a medium height of 5 feet and 5 inches, she is not too short nor too big. Also, her weight is 55 kilograms, which is perfectly balanced with her height.
She has light brown eyes and blonde hair that she styles differently according to her complete appearance. In short, her physical appearance is completely perfect and balanced.
Sugarbabyyy's Net Worth
TikTok is her primary source of income, but she also promotes different brands. Her total net worth including TikTok and Instagram is about $200K to $400K, a figure that is increasing every day. Although she deserves more since she entertains her audience so much, her charming personality will make her more popular in the coming years.
More Read visit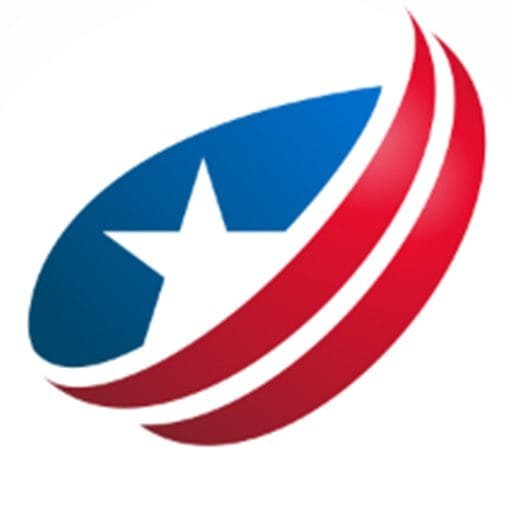 Odyssey has been the lead content writer and content marketer. He has vast experience in the field of writing. His SEO strategies help businesses to gain maximum traffic and success.