Ways to Protect Yourself from Cold Weather
Winters are the season of cherishing and festive feels. We appreciate the hot cup of coffee, the slice of hot melted marshmallow, the nice bonfire, and the cozy nights in winter. But with all these unforgettable moments, we have to bear the cold weather.
You can only enjoy the weather to its fullest if you know how to protect yourself from the cold breeziness and weather. Exposure to extreme cold weather can be deadly for an individual. Following are the best six ways through which you can protect yourself from cold weather:
Dressing Properly
To save yourself from cold weather, you first focus on the dressing. Proper warm clothes are a necessity in cold weather. Then you will be able to protect yourself. You need to wear several layers than one heavy clothing layer.
Pairing different textures provide you with extra protection and security. Also, add winter accessories such as mittens, scarves, hats, and gloves to warm all body parts. Men puffer jacket or a warm coat is a must-have in winter.
Hot Drinks
Everyone loves a hot cup of chocolate milk or coffee on a winter night. It would be best if you took multiple cups of hot beverages. The beverages will keep you hydrated and also warm. They keep the body temperature at a reasonable range.
Preparing Your House
We spend most of our time indoors. So, you need to maintain the house in cold weather. Insulate the windows and doors to shut off cold breezes.
Protect your pipes from getting frozen. Have thermal linings for curtains to keep the heat inside the house—so proper maintenance of your house heating system. When your home is warm, you have fewer chances of getting affected by the cold weather.
Stay Active 
Doing many exercises or household work keeps you warm in cold weather. Working out may seem a big fuss in winters. But it helps a lot in maintaining blood circulation in the body. The body circulation keeps the blood warm which directly maintains the body temperature.  you do not have to do a major workout, just do a couple of exercises or a physical activity such as running.
Well-nourished Eating Plan 
Winter is a hefty season as you have to breathe heavily in the cold. You get dehydrated very easily as drinking water is a minor habit in cold weather. More overly, working in freezing weather can make your body weak and tired. That is why you have to maintain a nutrient-rich and nutritional diet plan for yourself. The diet will provide you with wholesome nutrients and energy to work.
Keep Clothes Dry 
Keep your clothes dry as much as possible. Wearing wet clothes is a miserable thing. Keeping wet clothes on for a long time can make you sick. Being sick in cold weather is something you do not want.  change clothes if they are damp, even slightly.
Cold weather is no doubt a charming season. But keeping yourself warm and protected should be your priority. Using some simple tips, and tricks can help you a lot in cold weather.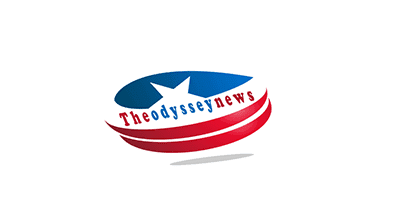 How sleeve bearings reduce vibrations and noise
Vibrations and noise are two of the most common problems that machines experience. And, as you may know, they're particularly harmful in industrial applications, where they can easily cause damage to equipment and even lead to accidents. That's where sleeve bearings come in – as a way of reducing friction and vibration, and thus preventing these problems from occurring. In this blog post, we'll be discussing the importance of sleeve bearings, what kind of applications they're best suited for, and some of the benefits that you can expect to enjoy when using them. So read on to learn more!
Why is sleeve bearing important for industrial applications?
Industrial applications require robust and reliable machinery that doesn't produce excessive vibrations or noise. This is where sleeve bearing come in – they provide smooth movement and reduced friction, thereby saving your machine equipment from wear and tear. Additionally, they're reliable, making them ideal for a variety of applications and machines. In fact, many industrial applications rely on sleeve bearings to provide a higher level of quality than alternative designs. So, if you're looking for a product that offers superior performance and reliability, sleeve bearings are the right choice for you!
How is a sleeve bearing different from a bushing?
Motorcycle engines are notorious for their high-pitched vibrations and noise. These vibrations and noise are caused by the engine's gearbox and transmission, and they become even more intense when the motorcycle is moving. sleeve bearings play an important role in reducing these vibrations and noise. They are a type of ball bearing that is used in machinery to reduce friction. This friction is reduced because the ball bearing is lubricated, which allows it to move more freely. As a result, the engine's gearbox and transmission can work more smoothly and accurately, which reduces wear and noise. In addition to reducing vibration and noise, sleeve bearings are also found in printers, mills, drills, excavators – you name it! So, whether you're looking to improve your motorcycle's performance or just keep your machinery running smoothly, sleeve bearings are a great option to consider.
What are the benefits of using sleeve bearings in applications?
Reducing vibrations and noise is essential for optimizing the performance of machines and components. One popular way to do this is by using sleeve bearings. These bearings are inserted into the shaft of a machine or component, and allow for motion in two directions – axial (vertical) and rotational. When used in applications where high loads are applied over extended periods of time, sleeve bearings can help reduce wear and tear on components. They're also often used in medical devices because they have a longer life span than other types of bearings. Some of the benefits of using sleeve bearings include higher speeds and reduced noise levels. So, if you're looking to achieve optimal performance in your applications, sleeve bearings are a great option to consider.
What is a sleeve bearing?
Gearwheels and motors are essential components of many machines. They help to reduce vibrations and noise, and prolong the life of the machine. Sleeve bearings are a type of bearing that is located inside the sleeve of a gear wheel or motor shaft. This helps to ensure that the wheel or shaft runs smoothly and with minimal wear. When bearings are worn or damaged, they can cause your machine to malfunction. Replacing worn or damaged bearings can be a cost-effective way to improve gearwheel life and function in your machinery. So, keep your bearings smooth and running smoothly with sleeve bearings!
Resources
Sleeve bearings are an essential part of many industrial and agricultural machines, and their proper lubrication is crucial for their lifespan and protection. If they're not lubricated and maintained, damage can occur over time. This is where bearing lubricants come in – they're designed to protect the bearing and ensure that it operates smoothly and freely. There are many types of sleeve bearings, and it can be difficult to determine which ones are best for your application. For help with selecting the right bearing lubricant, consult a bearing specialist or machinery manufacturer. Remember to lubricate and maintain sleeve bearings regularly to ensure long-term protection and optimal performance!
FAQs about sleeve bearings
Sleeve bearings are internal components that are used in rotating machinery, such as turbines and pumps. If they fail, it can cause serious damage to the machinery they're installed on. This is why it's important to ensure your machine has well-maintained sleeve bearings in order to avoid trouble down the road. They can fail due to a variety of reasons, including temperature extremes and over-loading. Make sure you're familiar with the FAQs about sleeve bearings so you can keep your machinery running smoothly!
Conclusion
Sleeve bearings are an important part of industrial applications that reduce vibrations and noise. In this blog, we discuss the different benefits of sleeve bearings and how they can be used in industrial applications. Additionally, we provide resources and FAQs about sleeve bearings so that you can learn more about this important technology. Make sure to check out our website for more information on sleeve bearings!
Hello! My name is Mr. Abbax khan. I am a content writer & full-time professional Web Designer and Developer specially WORDPRESS with vast experience. I started my graduation in 2016 and graduated in 2020. I'm a professional article and blog writer, has written dozens of content on different topics and worked with professionals all over the globe.