Ways to help you "make a statement" during fundraising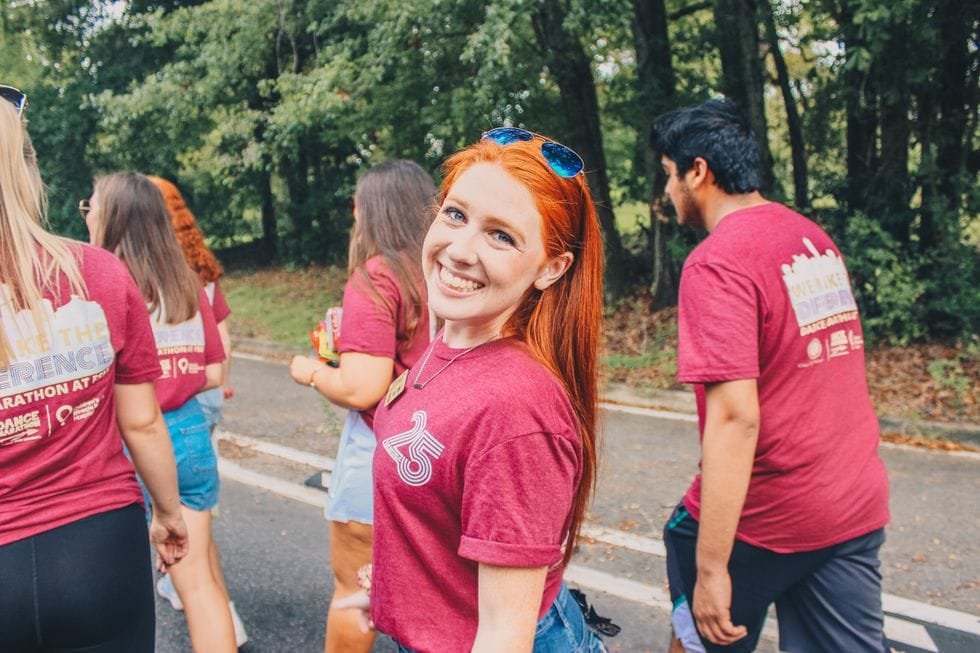 With the arrival of Florida Declaration Day, these are a few ways you can distinguish yourself from all other fundraisers.
Every year, societies, fraternities, and non-Greek organizations participate in fundraising activities to support a wide range of charities. At Florida State University, our largest student union organization is "Marathon Dance", and we have a large number of fundraising activities every year.
That day came again, so many people were in the drought at the end of the semester and could not find the motivation to raise funds, let alone be creative to get a single donation. So, to commemorate Florida Declaration Day, here are five ways to help you make a "statement" while raising funds for any organization or charity.
1. Make your clothes more creative.
This can be used for multiple purposes, but mainly when changing money is required. In the FSU dance marathon, we call it "canned". You stand outside and ask passers-by for their spare dollars and coins. The best way to maximize profits and time (because standing outside is often not ideal) is to wear something that will make you stand out! Next time you try to donate, try using a pair of cute flashy socks or even a bright headband.
2. Give incentives.
Just as someone donates out of their own kindness, many people will not donate unless there is some kind of incentive. So be creative! Many people yell about donors on social media (Instagram stories, Facebook, Snapchat, etc.), but you can do more, such as stepping on the stairs for every dollar you raise, or if you're willing to Wear something interesting in class to reach a certain goal. The opportunities are endless, so think about and raise funds.
3. Do some crazy things.
This is the last one, but this one is more about out-of-the-box actions. Think of it more like flipping (if you have the ability) (if you have the ability), eating some annoying food and recording it, and even standing up in front of a large group of people, singing karaoke and giving you the highest contribution The song chosen by the player. If you have some crazy and crazy ideas that people have never seen before, then they may be more inclined to donate to you so that you find yourself interesting and out of routine. This is an incentive to donate!
4. Show your love for your career and let it shine.
Sometimes, the best way is to send a letter, email, phone call, or text message from the heart to show someone what a particular reason means to you. When things are important to you and show up, people are usually more willing to pay you more. People like to see fundraising goals achieved, and those who achieve them are so eager and doing their best to achieve them. Sometimes, enthusiasm and sincere love for an organization or charity can bring you some donations when you show a charity organization.
5. Keep staff updated.
The most important part of a fundraising event is to let people know your progress and how they can contribute to it. When you help someone with a fundraising event, when they achieve their goal, you feel good because you helped achieve that goal. In addition, a polite thing to do at the receiving end of the donation is to keep your donors in their own way to thank them. This also encourages future repeat donors, so make sure to tell people about your performance throughout the fundraising effort!
Although these techniques may be more suitable for "dance marathons," because sometimes we do our best to take steps to raise funds for children, these techniques can still be used in any fundraising activities. For more information about FSU Dance Marathon, please click here. In addition, if you are interested in donating through the Children's Miracle Network to help fight children's diseases and injuries.
Trish Lorenz wins the 2021/2022 Nine Dots Prize
German-based journalist Trish Lorenz has won the 2021/2022 Nine Dots Prize for her essay about the immense significance of youth populations in Sub-Saharan African countries.
Now in its third edition, the $100,000 prize is awarded every two years to a 3,000-word essay that tackles societal issues, written in response to a question set by the Prize Board. The question for the third edition was: What does it mean to be young in an aging world? The prize also entails a book deal with Cambridge University Press, says a statement issued by the Nine Dots Prize.
According to the statement, the prize money (US$100,000) enables the winner to "spend time researching, developing their ideas, and turning their essay response into a full-length book which is published by Cambridge University Press."
Also Read: The Nine Dots Prize: Extracts from the winning entry
The third edition saw a record 700 entries submitted from 92 countries and was judged anonymously by the Prize's twelve-strong Board of leading academics, journalists, and thinkers.
Talking about western perceptions about African countries, as shaped by western media, she terms a New York Times report "regressive" and "based on ignorance and a mix of systemic racism combined with post-colonial conceptions of superiority".
Lorenz argues that no question of what it means to be young in the 21st century should overlook the significant youth populations of sub-Saharan African countries including Nigeria, Ghana, Kenya, Rwanda, and Ethiopia. Focusing on Nigeria, she discusses how a new generation "is employing technological solutions to become self-sufficient and solve pan-African and global issues."
Chair of the Nine Dots Prize Board, Professor in Greek Literature and Culture, and Fellow of King's College, Cambridge, Professor Simon Goldhill said: "The Nine Dot Prize questions allow entrants to define the terms for themselves so that they can approach the question in the way they feel is most interesting. The Board was thoroughly convinced by Trish's compelling and well-evidenced argument that the 2021/2022 question could only be answered in this way, and by the authenticity and rigor of her approach. We very much look forward to reading the book she will now write on the topic."
Indian writer Annie Zaidi won the second edition of the prize for her essay, "Bread, Cement, Essay", which was later expanded into a book published by the CUP.
Classic Disney Songs That Will Have You Bippity-Boppity-Booing Everywhere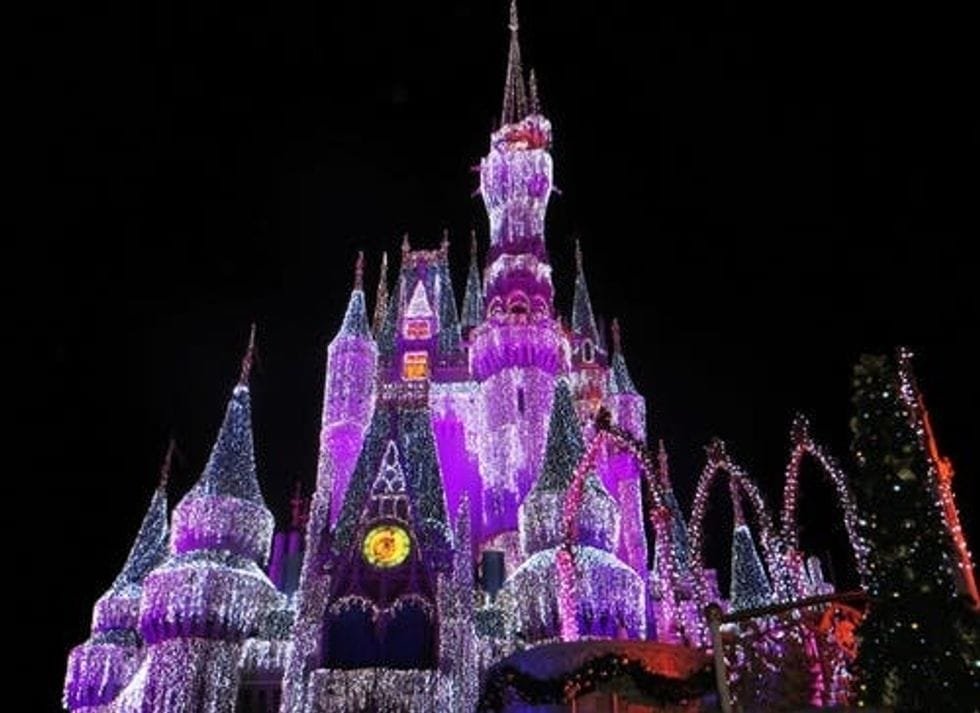 To my 90's and 2000's babies, this is your kind of Disney throwback playlist.
Lately, I have been on a wave of listening to old Disney music. The best, most classic movies and songs were released so long ago at this point that it's super nostalgic to go back and listen. It's amazing how one old song can take you back to a specific time and place where you first heard it or have a fond memory relating to it.
That being said, I wanted to throw it back for the Millenials and the Gen Z-ers with some oldies, but goodies. Sorry to the younger kiddos, there's no 'Frozen' or 'Moana' tracks on this list.
Here are some of Disney's most classic tunes that will bring back all the nostalgia:
1. "The Bare Necessities"
The Bare Necessities of life include Disney, Disney songs, and Disney movies. That is all.
2. "Colors of the Wind"
This song captures the hearts of so many Disney fans, not only for its contagious melody but for the fact that it addresses inclusion in such a sweet and child-friendly way.
3. "I Won't Say I'm In Love"
I have to say every version of this song is spectacular and this song is genuinely one of my favorites that Disney has ever done, but the Cheetah Girls did that. They did not have to go this hard on the remake.
4. "Almost There"
Truly just an innocent and happy song of encouragement from the spunky movie 'The Princess and the Frog.'
5. "Hawaiian Rollercoaster Ride"
This Hawaiian jam brings back so much nostalgia for those of us that would sing it even though we didn't have a clue what any of the Hawaiian parts were saying.
6. "A Whole New World"
This is a song I grew up belting this out all the time, so I know there had to be others out there singing with me.
7. "Go The Distance"
This is another one of those songs where the Disney Mania cover just might outdo the original. Long live Disney Mania!
8. "I'll Make a Man Out of You"
There's nothing quite like a girl pretending to be a guy and not getting caught for it (until the end) to promote some girl power!
9. "Part of Your World"
Jodi Benson has this iconic tune on lock. With 'The Little Mermaid' being one of my favorite Disney movies, as well as regular movies of all time, this song was always a classic for me.
10. "Hakuna Matata"
If the song break that goes "when I was a young warthog" doesn't make you laugh every time, did you even grow up in the early 2000s?
11. "Zip-A-Dee-Doo-Dah"
Yeah, the original version of this song might be iconic, but there's nothing quite like an Aly and Aj collab and a truly banging Disney Mania album with so many spectacular covers on it.
12. "Supercalifragilisticexpialidocious"
The name of this song alone gets me excited to sing.
13. "Friend Like Me"
Aladdin' is my second favorite princess movie, so I've always loved this truly classing song, but as a child, my sister was in performance to this song and she was the genie. I'll now never look at this song the same and I'll never not love it.
14. "When You Wish Upon A Star"
15. "You Got a Friend in Me"
This movie is very gender-neutral, leading a lot of kids to love it and this super popular feel-good song.
16. "When Will My Life Begin"
This song just genuinely has the happiest vibes and makes me smile every time I hear it. The beat is what gets me I think, it's infectious.
17. "Beauty and the Beast"
Although the Ariana Grande x John Legend version rivals the original so closely, I gotta give it to the classic here. Go give the new version a listen though, it's pretty spectacular.
18. "Spoonful of Sugar"
This movie is an oldie that has some pretty good music, and no one will argue with me on this one.
19. "Kiss The Girl"
OG "Kiss the Girl" is one of the best songs Disney ever put their name on. Although despite this, Ashley Tisdale did do a good job on the Disney Mania cover though. I think the cover is definitely worth a listen too.
20. "Stand Out"
I really hope everyone else remembers this song from 'The Goofy Movie' as vividly as I do.
21. "Be Our Guest"
"Try the gray stuff, it's delicious" was so iconic that Disney made "gray stuff" in real life and currently sell it at Disney parks.
22. "Heigh-Ho"
This is one of Disney's older movies as well, but this song has very happy memories attached to it; probably due to the fact that most of the dwarves are just so happy!
23. "A Dream is a Wish Your Heart Makes"
Okay yes, this song is one of the songs the Disney franchise prides and founds itself on from the movie 'Cinderella.' Should I put the original version here? Maybe, but I was obsessed with this version and still am so, Disney Mania wins again.
24. "Two Worlds"
Writing this article inspired me to watch 'Tarzan' as I finished this up and "Two Worlds" made me stop typing and just enjoy the song. It has that kind of power.
25. "Life is a Highway"
I'm into country music now, but this was probably the first country song I ever liked. Rascal Flatts, you've outdone yourself with this timeless banger.
26. "Belle"
There is something so pure and innocent about the song and this scene in the movie. Who doesn't love a good cartoon version of fresh-baked bread and a bookstore?
27. "Under The Sea"
When Sebastian said "Ariel, listen to me. The human world, it's a mess," I felt that.
28. "I Wanna Be Like You"
I think my rewatching of this movie is long overdue. This is one of those Disney songs and movies we all sleep on, but it's so good.
29. "Zero to Hero"
I love me some 'Hercules' songs. I genuinely think every song on the 'Hercules' soundtrack deserves a chef's kiss, this one being no exception. Sing it to me, Muses!
30. "Just Around the Riverbend"
All of the songs from 'Pocahontas' have a special place in my heart because they're inspiring and truly different than most other Disney/princess movies.
31. "Prince Ali"
It doesn't get better than a street rat turned royalty!
32. "Reflection"
Christina Aguilera does a cover of this song (Disney Maina, are you shocked I brought it up?) and it's phenomenal. I honestly like it better than the original, but the original is too good to not put it here.
33. "Cruella De Vil"
Everyone's favorite person to hate might be Cruella De Vil, but her song snaps.
34. "I Just Can't-Wait to Be King"
Everyone has their inner young Simba. We all love being in charge and can't wait to be king.
35. "Can You Feel The Love Tonight"
A song started by Disney in the 'Lion King' but was adapted in so many different scenarios. A true classic to round off the list.
P.S. Elliott Yamin does an insane cover of this song on Disney Mania six, 100% worth the listen.
I think my conclusion from this is that number one, I need to binge-watch a lot of Disney this weekend. Two, I may need to write an article just about Disney Mania covers because they're so good.