Ways to create a Bohemian theme in your home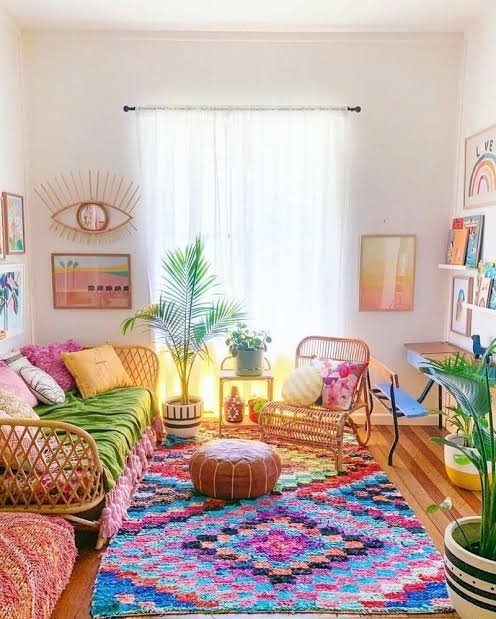 One of the trending ways of decorating your home is the Bohemian style. This style is an amalgamation of different cultures, traditions, shapes, colors, patterns, textures, and so on. This type of styling does not emphasize any of the principles of design and emphasizes more on the overall carefree and casual ambiance. This laid-back style of designing is being used by more people to make their homes seem welcoming and cozier. Let us look at what you can do to create a Bohemian theme.
The living area
This theme does not demand much in terms of uniformity. You can throw together whatever pieces of furniture you have and achieve a beautiful and cozy room. The use of dried flowers, floral designs, and the mixing of patterns is a signature way to achieve this look. For example, if you have a rug that has a geometric print, you can pair it with a floral reading chair and a plain sofa with a side of a bean bag! You can use eclectic designs and colours on the wall to make it look pretty. You can choose a paint background that is a light colour with dream catchers, Aztec prints, trees, and other such things painted on it. You can also create a textured wall and add your favourite display items on the front of it!
The terrace or balcony
The beauty of Bohemian design is that it can make everyone feel included no matter where they come from or how they are dressed. If you have the chance to make an outdoor sit-out, you cannot go wrong with a Bohemian theme even if the rest of your home is of the same theme. You can add warm yellow lights, tapestries, floor cushions, dream catchers, and you got yourself a seating area that looks like it has come to life from the pages of a magazine.
The dining area
A dining area is a place where there is plenty of room when it comes to a Bohemian theme. You can choose to forego the conventional dining table and go for floor seating with a long table. The inclusion of comfortable floor cushions and a long table that seats as many as possible gives a casual as well a carefree vibe. You can add cushions and bolsters to make it more comfortable.
The cloakrooms
Most bathrooms are designed in the same ways and the color of the tiles and walls rarely changes. However, if you are going for a Bohemian-themed bathroom, you can add small tiles and colourful chips to the wall of your bathroom to make it look good. These chips and tiles can be different and have nothing in common to make the design work. You can choose to omit the marble and enjoy a floor that has a design made of various aspects.
The bedroom
A bedroom is a place you can tone down the room colour and aim for patterns and textures. Jute rugs, cotton runners, cotton bedsheets, and other such fabrics add a Bohemian touch to the bedroom. Add a few lights and dreamcatchers to finish the complete look.
Use these tips to make your home a Bohemian haven. The comfort and warmth of your home get magnified in this theme!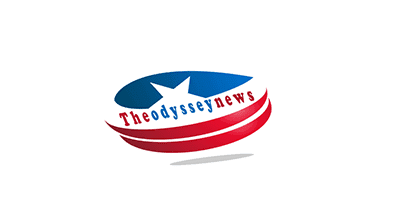 Why Luxury Apartments Are Popular in 2022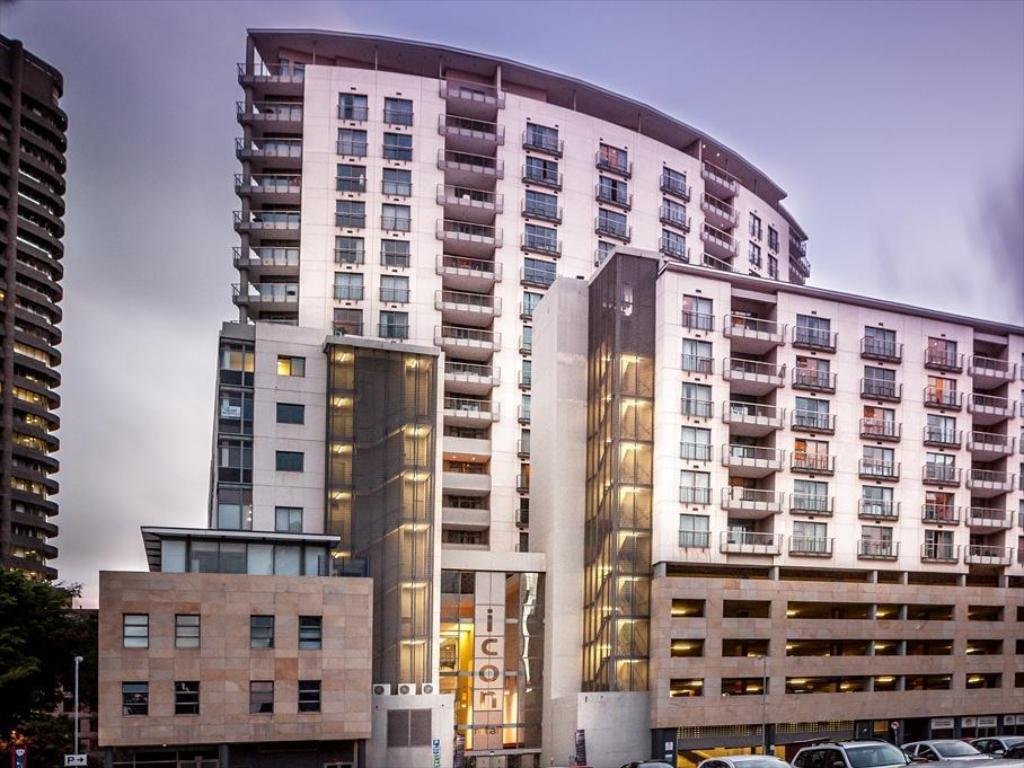 Luxury apartments have become popular for many reasons. These include the fact that for most people, the value of a luxury apartment is that it has everything you could possibly need. This works best for people who have certain criteria regarding location and amenities. Let's take a look at a few more reasons why luxury apartments are increasing in popularity in 2022:
Community
Luxury apartments are often developed in vibrant communities with shops, restaurants, parks, and other amenities that make everyday life easier and more enjoyable. The community itself is often designed to be aesthetically pleasing as well as convenient, which can be a major selling point when choosing an apartment.
Location
You might think that location is a given when it comes to choosing an apartment. But location is important for more than just commuting; it also affects your quality of life and your safety. Luxury apartments in New York City are located near major attractions like Times Square and Central Park, which means you have easy access to everything you need (including great restaurants). 
Sustainability
Luxury apartments are popular in 2022 due to the fact that many people want to live in luxury apartments. The reason for this is because of the growing popularity of sustainability. The world has become a big place, and there is an increasing demand for sustainable living. Sustainable living has become more prominent in 2022 because it's not just about saving money or being green; it's about ensuring the survival of our planet.
Sustainability means using resources efficiently so as not to deplete them unnecessarily. The aim is to ensure that future generations are able to enjoy the same benefits as ours do today. Many people believe that if we don't start taking care of our planet now, then there won't be much left for future generations.
Wellness
The health and wellness industry is booming, especially with the growing elderly population in America. The demand for luxury apartments has been driven by retirees who want to live an active lifestyle but do not have the space to do so in their own homes. Luxury apartments provide residents with access to wellness centers that include gyms and pools where they can exercise and relax. Many luxury apartments also have concierge services that help residents manage their daily needs, such as laundry and grocery shopping.
Technology
Technology has taken the experience of living in luxury apartments to the next level. Here are some examples of the ways in which technology has changed the way we live:
Heating, cooling, and ventilation systems have been improved so that they can be controlled remotely by smartphone or smartwatch. You can adjust your apartment's temperature to exactly what you want while you're away from home or even while you're asleep at night.
The kitchen has become a center of family life, with high-quality appliances and fixtures available at affordable prices. You can have a fully functional kitchen in your apartment without having to spend thousands of dollars on custom cabinets, countertops, and appliances.
Style and Design
One of the biggest reasons why people opt for apartments is because they want to live in a style that suits their tastes and preference. Style and design are important factors when choosing an apartment. Apartments come in many styles, including modern, traditional, and contemporary. Some apartments also look like mansions due to their large size and beautiful designs.
Animal Friendliness
Many people nowadays are looking for places that allow them to bring their pets with them when they move into new places. This is especially true for those who have pets that require special care and attention, such as dogs or cats. Nowadays, there are many luxury apartments that allow you to bring your pet with you if they have certain requirements, such as size or breed restrictions.
Security
Luxury apartments like Summerhill Apartments in Atlanta, GA, tend to be safer than other types of apartments because they're usually located in secure buildings with 24/7 security staff and surveillance cameras throughout the property. Even if there's no crime in your building, having security guards on staff can help deter criminals from entering your neighborhood.
The growth of luxury apartments is heavily influenced by overall prosperity and consumer behavioral trends. The growth of the lifestyle-centered generation, along with its change in spending priorities, is driving the need for more high-end, luxury apartment units.
Hello! My name is Mr. Abbax khan. I am a content writer & full-time professional Web Designer and Developer specially WORDPRESS with vast experience. I started my graduation in 2016 and graduated in 2020. I'm a professional article and blog writer, has written dozens of content on different topics and worked with professionals all over the globe.