UrbanClap Business Model: Detailed Guide on How it Works
UrbanClap (rebranded as Urban Company) is the fastest-growing startup. The company connects you with the best service providers and helps you to get the solution to your everyday needs. No matter whether you're looking for a plumber, beautician, or any other professional, Urban Clap is the right place to find them all. You might be curious how the marketplace business started and grabbed massive success? If yes, let's step into the UrbanClap business model and revenue model; also, let's check how it connects customers with service providers.
UrbanClap went live intending to change the way how local service providers are working and paid. Marketplace services were one of those sectors that failed to witness a transformation. However, there were many services like Yellow Pages, Just Dial, and Sulekha; all these companies used to hire professionals who could provide their service, but the loophole in this approach was that a great amount of money was spent to fill the aggregator's pockets.
However, UrbanClap fills this loophole by connecting users with professionals who emerge to be the most suitable of their kind. The team had lots of issues, but they are still paddling them all. UrbanClap has developed a network of more than 40,000 trained service professionals and provided its service to more than 5 million customers across major metropolitan cities of Abu Dhabi, India, Sydney, Singapore, and  Dubai. The company is trying to grow its network by engaging more people to be part of its growing community.
What is UrbanClap?
Urban Company is an Indian marketplace that provides home, maintenance, beauty, and wellness services to its customers. The company was founded by Varun Khaitan, Abhiraj Singh Bhal, and Raghav Chandra in 2014. It was valued at 2.8 billion after its employee stock sale program concluded in 2021; the company operates in more than 30 Indian cities, UAE, Australia, Singapore, and Saudi Arabia.
History, Success Story, and Some Interesting Facts About UrbanClap
Founders invested around 10 lakh in 2013 in a hyperlocal service platform to make it easier for users to get connected with service providers and appoint them to get their daily chores completed with ease. Urban Clap was rebranded as Urban Company in 2020 as a move to launch it as a global brand.
Home services startup has reported a more than 103% rise in revenue to ₹216 crores between 2019 and 2020 on account of demand in its wellness and beauty vertical. The services startup had around ₹106 crores of revenue in FY19. The net booking value of transactions processed through the company's platform grew by 138% to ₹918 crores in FY20 compared with the affiliated period a year ago.
Urban Clap said that the beauty and wellness vertical contribute approximately 55% of its revenue. This segment remained largely suspended on the platform after lockdown and nationwide restrictions. India and UAE's largest home service marketplace platform Urban Company has raised around $190 million from investors led by Naspers.
The funding has doubled the Gurugram-based company's valuation to around $2 billion. The firm's value increased to $933 million after a funding round by Tiger Global. UrbanClap has become a unicorn startup that was valued at about $1 billion. Have a quick look at the success time of UrbanClap to unbox its success path.
Urban Company witnessed emphasized results post lockdown, and it's expected that the company will double its revenue in the fiscal year compared to the previous year. The company is working harder to grow its partner strength, helping them to meet the growing market demand.
Co-founder of UrbanClap Varun Khaitan said, "during pandemic spread, we re-imagining more hygienic and safer services and have made significant investments in PPE (personal protective equipment), safety training, and modern tech. However, our business has been on a positive trajectory, and lots of customers trust Urban Company to enter their dwellings and provide home and beauty as per their requirement."
Home services marketplace company, UrbanClap has announced a stock ownership plan of 150 crores for its service providers over the next few years. The company has confirmed that it had received the approval for the tranche worth 75 crores; they have added a process to grant all the stocks, taking into account the performance of service providers and longevity on the platform. Have a close look at a few more interesting facts about Urban Clap right away.
Founders: Raghav Chandra, Varun Khaitan, and Abhiraj Bhal.
Headquarters: Delhi, India
Live services on UrbanClap: 107 services
People using UrbanClap: 3 million.
Average transactions each month: 450,000
Average rating: 4.2
Service providers: 200,000 service providers
Average customer requests per day: 5,000 customer requests
Service categories in number: 75
Percentage of monthly returning users: 40%
Founding UrbanClap raised: $185 million.
UrbanClap Business Model: Explore How Marketplace Platform Works?
The UrbanClap business model makes it easier for the customers to get connected with skilled professionals to get all their work done efficiently. It is popular in more than ten Indian cities where it offers service; the company has partnered with millions of professionals.
UrbanClap has increased the field of activities and population size services, and the company has opted to cut back on the variety of deals it has listed on its website. After realizing that customers prefer the business model where a highly professional was dispatched to their doors, UrbanClap started providing its quality services. They paired with transparent pricing and standard procedures; the team arrived in the market with its successful recipe.
Full stacking appears to be limited to high-tech companies and is not confused with the notion of vertical integration being utilized by traditional "old-school" manufacturers. The main difference is the priority on customer experience in the former notion. The vertical integration and contract with suppliers to decrease costs and enhance efficiency. Customers can get better and more affordable products; however, the whole customer experience is taken care of.
Service Receiver's End
Users can use a list of resources and choose the right one on the app based on their needs;
An impressive UrbanClap business model enables customers to choose specific services; it enables users to choose a range of products;
Customers can choose any date and time to book the appointment;
The user app enables consumers to check information about the service provided;
Users are allowed to use multiple payment options, including cash on delivery;
Users are allowed to rate and review the service provider and their service.
Service Provider's End
App has a dual purpose for users and experts;
Professionals get a notice when users request the service;
They can choose to embrace or reject the service as per their convenience;
When the service provider approves a customer's request, they are provided with all essential details;
Service providers are fined if they back out.
How UrbanClap Work?
An UrbanClap business model makes it easier for internet users to get connected with professionals. UrbanClap was a search tool during the initial stage. The platform lists professionals, trains them if essential, and connects them online. It enables users to book regular services with ease.
Users can check the app and select and schedule the services at their convenience. However, UrbanClap promotes the process of specifying trained business professionals. It supports service providers by selecting intermediaries and enables them direct access to customers. The successful UrbanClap business model works in two primary ways:
1. Fixed Charged Services
For electricians, plumbers, and other maintenance service providers, the company accepts money from the app and pays the hired professional. It charges different fees on the collected funds.
2. Services Without Any Fixed Charges
The company is paying funding listing and lead generation to the experts. Customers aren't charged right away; they comprehend the operation—the professional needs to pay a fee for approving the order. Professional is able to influence the customer to buy the service and monetize the success.
There are various options that users can choose as per their comfort. The matching algorithm of UrbanClap makes it easier for users to find experts and get their work done without hassle. However, it also helps service providers to get more jobs and earn profits at the same time. You can also choose to invest in delivering anything app to launch your venture online and achieve similar success as UrbanClap.
UrbanClap Revenue Model: How the Company Makes Money?
The marketplace company uses a four-way approach when it comes to generating money. An UrbanClap revenue model mainly lists two categories; one is fixed pricing service, and the other is non-booking or variable pricing services. The company uses various methods to bring great capital to the table.
Commission Model
The company generates around 85% of its revenue by subscription. They charge a few percentages of commission from the service provider; they support all consumers by offering them reliable and fast service. Hence, the more service providers work, the more reward they get from offering their home services.
Reverse Auction
UrbanClap supports the approach of charging the specialist for listing for the second group and lead generation. It is a reverse auction. Through this method, customers are not specifically booking the service; instead, they spend time in operation awareness. Specialists have to pay a fee to get the approval of the request.
Monetization is based on the capability of the specialist to convince the consumers to book the service. The company has introduced the user to five experts who can vote after the assessment. When the expert's profile is not present, the professional gets the credit paid back. Here is where the algorithm for matchmaking comes into existence. The better the algorithm works, the less the customers have to work.
Lead Generation
It also provides a way to generate income. However, the primary source of revenue generation for the marketplace platform is commission charging. It charges lead generation from service providers and professionals.
Advertisement
Besides the above-listed approach to generating money, there are methods of earning money which is an advertisement. Suppliers, businesses, and service providers can invest in advertisements to display their ads on the UrbanClap platform; the company charges advertising fees in return.
UrbanClap has experienced great success; the company is planning new and effective ways to build a strong presence and satisfy the needs of millions of customers in different regions. Getting inspired by the marketplace platform, many entrepreneurs are investing in an app similar to UrbanClap. If you are looking to start the same, then get a quote right away.
Final Words
People want to get all their needs satisfied instantly; the growing demand for instance service has made it crucial for brands to opt for new ways that help them meet the customers' needs. Urbanclap understands that very nicely and uses AI-enabled information to better evaluate user needs. You can also choose to follow the success path of the company; just understand the UrbanClap business model to have a clear idea about how UrbanClap works and makes money.
If you want to create and launch an app similar to UrbanClap, we are here to help you out. We will capture your business needs and provide you with a one-stop solution that satisfies all your business and customers' needs. For more info, contact us at [email protected]
Smith Joe, an experienced content writer, enjoys sharing his thoughts on various online delivery firms, eCommerce, on-demand business models, and so on.
https://whitelabelfox.com/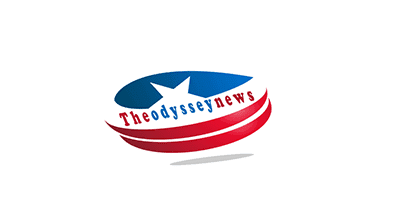 Do I Need An Emergency Dentist For An Infected Tooth?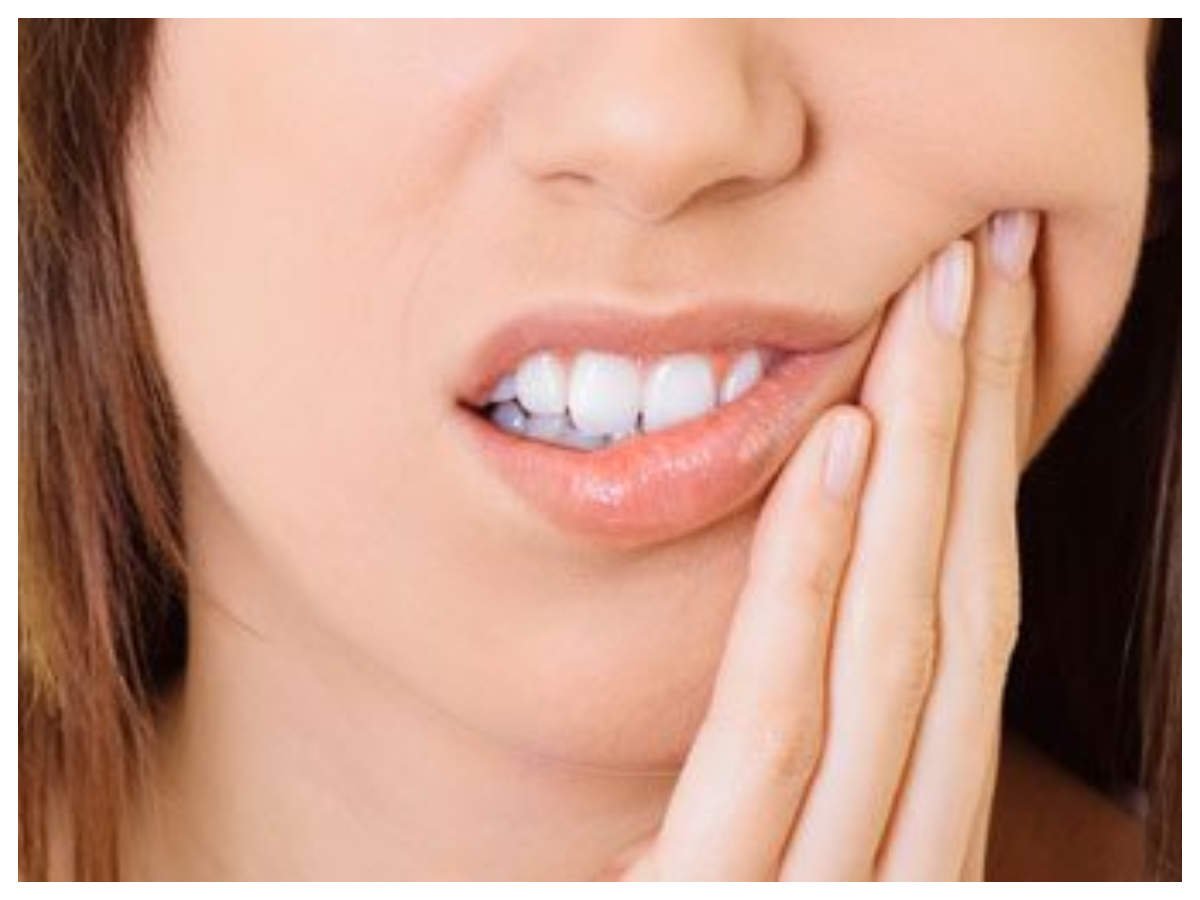 You don't have to suffer through an infected tooth just because you don't have an emergency dentist near me. If you are in pain and suffering from swelling, fever, or other signs that your tooth has become infected, you should seek help at once. The longer you leave it untreated, the higher the risk that the infection will spread to other parts of your body, becoming something more serious like osteomyelitis or sepsis, which can lead to amputation, blindness, and even death. Don't wait to get help — call our emergency dentist today!
Does The Infection Go Deep Enough Need Root Canal Treatment?
If the infection does not go deep enough to require root canal treatment, then yes, an emergency dentist can still remove the tooth. However, if the infection has gone too deep and requires a root canal treatment or surgery to remove it from its socket, then you need to find the best orthodontist near me. The last thing anyone wants is to end up with permanent nerve damage that results in more serious problems down the line. So be sure to always get your teeth checked out by an emergency dentist when you have any concerns about them!
Does It Hurt Too Much To Eat Or Chew?
It can be difficult to know when you have a tooth infection. The pain in your mouth may make it hard to eat or chew. You might also have swelling and tenderness in the area around your tooth. Your gums might look red, swollen, and inflamed. This is a sign of infection.
If you're not sure if you have an infection, ask your dentist if they can help you diagnose the problem by taking x-rays of your mouth and doing a quick exam. If they suspect that you have an infection, they'll refer you to the best orthodontist near me as soon as possible so that they can provide treatment. What should I do until then? When you see your dentist, they will assess the severity of the infection and decide what course of action to take next. In some cases, you will need antibiotics from a specialist to clear up any bacterial infections. Antibiotics are prescription medications that doctors use to treat bacterial infections like gum disease. They won't work on viral infections like colds or the flu.
Does The Swelling Spread Beyond Your Mouth?
If you experience swelling that extends beyond your mouth, you should seek medical attention. It is best to speak with a dentist who specializes in emergency dentistry, such as the best orthodontist near me. The dentist will examine your teeth and gums to determine whether or not infection is present. If there is an infection, the dentist may need to extract the tooth as quickly as possible to prevent further complications.
Are You Experiencing Headaches, Fever, Or A Stiff Neck?
If you are experiencing headaches, fever, or a stiff neck, you may have an infected tooth. The symptoms of an infected tooth include pain when eating and drinking hot or cold items, swelling in the gums around the infected tooth, tenderness in the jawbone near the mouth, and redness of the gums surrounding the tooth. If you are experiencing any of these symptoms then visit your dentist as soon as possible to be evaluated.
If You Are In Pain And Worried About An Infection, Call Your Regular Dentist Right Away.
Infection can be a very serious health risk. A general dentist may not be able to assess whether or not the tooth needs to come out, and will refer you to your dental specialist. Depending on the severity of the infection, some patients may need antibiotics before their appointment. In cases where there is an abscess, usually surgery is required.
Have You Been Avoiding Visiting Your Family And Friends Because You're Embarrassed By Your Teeth Condition?
It is more than likely that you've been putting off seeing people in your life because of the condition of your teeth. If this is the case, you are not alone and there is no need to be embarrassed. The first step to getting out of this cycle of shame and avoidance is to take action. You can start by making a phone call or stopping by the emergency dentist's office to see if they can help you with what appears to be an infected tooth.
An infection in your mouth can happen from being too rough when brushing, eating too many sweets, or drinking too much alcohol. These actions combined lead to plaque build-up which causes bacteria on your teeth to grow and create cavities. While cavities usually don't hurt until it has reached a point where it starts hurting, infections will almost always hurt right away which is why you must address this issue as soon as possible so the infection doesn't spread further into your body causing pain throughout other parts of your body.
If you do have an infected tooth it would be best to visit an emergency dentist because they are trained in dealing with dental emergencies such as these.
These Are Signs Of Infections That May Require Prompt Care.
*A sudden, severe pain in your tooth or gums that doesn't respond to home care. *Swelling around your tooth or gums. *Pain when you chew food, drink hot liquids, or brush your teeth. *Redness, tenderness, or warmth around the tooth. *White patches on the gum tissue near the infected tooth. Excessive saliva production.
The following are signs of infections that may require prompt care: a sudden, severe pain in your tooth or gums that don't respond to home care; swelling around your tooth or gums; pain when you chew food, drink hot liquids, or brush your teeth; redness, tenderness, or warmth around the tooth; and white patches on the gum tissue near the infected tooth. Contact us today if any of these symptoms persist and we'll be happy to help!