Unique Fundraising Ideas for Churches and Religious Organizations
If you've come to this page, you're probably scratching your head, trying to come up with innovative and successful church fundraising ideas.
Religious fundraising can be a demanding responsibility that falls on only a few members of the church personnel.
And there's more to add to the work! For starters, a church's basic expenses are rarely covered by weekly tithes and contributions.
There are also instances when your church requires more cash for a mission trip, a church building repair, or another unique project or work. It is why churches and other faith fundraisers must increase their fundraising efforts and tactics.
You'll find a variety of church fundraising ideas in our list of ideas below.

Set up text to give 
Text-to-give is a great way for churches and other faith-based groups to raise money. It's simple, quick, and easy. Your congregation members can confirm their donation by texting a keyword (such as "donate") to your church's text-to-give number in only a few clicks.
Consider text-to-give as a digital offering basket or plate that allows members of your congregation to tithe and support your church in a new, modern way.
To implement this fundraising strategy, first, identify a text-to-give software platform that meets your specific needs, and then make sure your congregation is aware of it.

Run a crowdfunding campaign 
The goal of crowdfunding is to raise funds from a large number of people. Rather than a few major donations, it relies on a vast number of smaller ones. The concept originated in the startup environment, but it is currently successfully implemented by a variety of nonprofit groups. Friends, family, community, donors, and other supporters work together to raise funds through crowdfunding.
So, how does a crowdfunding campaign differ from other types of internet fundraising?
Campaigns are initiatives with a defined goal, a start date, and an end date. You could use crowdfunding to restore your church's roof or for any other thing you want. 
A fundraising platform is required to run a church crowdfunding campaign. The platform will host your donation page and act as a payment mechanism for the donations you receive.
Create a gorgeous, visually attractive crowdfunding page that includes your church's name and logo, the aim of your crowdfunding campaign, an eye-catching call to action button, and a donation form that collects the donor's basic information.
Promote your crowdfunding campaign on social media and through emails. Use photographs and videos to express yourself.

Engraved bricks
Engraved bricks, while classic, are a very efficient church fundraising strategy.
In a nutshell, to operate this fundraiser, you'll sell bricks/pavers/tiles to donors who will choose the wording that will be inscribed on the bricks. These bricks can then be used to construct a structure, a walkway, a patio, a memorial wall, and so on.
Begin by deciding on a location for your installation. As a result, the size of the area will dictate how many bricks/tiles you need to sell and at what price.
Find an engraving service that will do the job for you, usually utilizing laser etching or sandblasting. When choosing between brick fundraising providers, consider the total delivery cost, especially shipping charges.

Peer-to-peer fundraising
Even if you didn't realize it, you've probably seen some form of peer-to-peer fundraising on social media.
On his birthday, a friend asks his friends and family to donate to a specific charity. Another guy is running a marathon to raise money for his favorite charity.
Peer-to-peer fundraising is a type of fundraising that takes advantage of the network's power by enlisting fundraisers to raise donations on behalf of the nonprofit.
Peer-to-peer fundraising has a lot of fundraising potential because it expands your reach and thus your possibilities of getting fresh donations. Congregation members who volunteer to be fundraisers will approach their family, friends, and other contacts to raise funds for your church.
Peer-to-peer fundraising can be done at any time of year, but tying it to birthdays or specific periods of the year (such as Easter or Christmas) might make it more effective.

Online fundraising
The days of your church or faith-based group not having a website or fundraising online are long gone.
Online fundraising is now required if you want to ensure your church's long-term viability.
You'll need two things to get started with online fundraising: a strong website and excellent online fundraising software.
Your church can collect gifts in a variety of ways through online fundraising, including web and mobile. It eliminates the need for your church to just rely on in-person fundraising. Online fundraising extends your reach, allowing you to spread the news about your cause and increase donations.
Set up your online giving program to accept gifts and offerings on a weekly and monthly basis. The simplicity of online giving, particularly recurring giving, can significantly boost your gifts.

Cook-off or book-off
Cook-offs and bake-offs are a great method for your church to collect funds while also bringing the community together for some fun and a good meal!
You can choose from a variety of meals for your cook-off/bake-off, including chili, apple pie, BBQ, and more. Choose something you believe your group will enjoy, such as a local favorite meal or dessert.
You can take it a step further by inviting a local celebrity to be one of the contestants or judges. While celebrities can help bring audiences and build publicity, they are not required to be there.
Make sure your cook-off/bake-off is well-publicized. Distribute posters, post on social media, and talk to everyone you know about it.
To ensure a good turnout of both visitors and media, promote the event well in advance.
You can either have a panel of judges judge the participants' dishes or have your guests vote with their money on which cuisine they prefer.
Your church will raise a lot of money if the winner receives a little reward or trophy (preferably, have a local business contribute an intriguing incentive).

Family day 
It might be the ideal fundraiser for you, especially if your community is tiny. It's simple and friendly, and you can make it as "large" or "little" as you want.
Organize a Family Day at your church, with a range of family-friendly activities that you know your flock will enjoy. Consider face painting stations, inflatables, and puppet shows for children, as well as adult diversions.
A potluck is a great activity for a Family Day at your church.
To complete your potluck, your church can serve the main entrée and urge congregants to bring side dishes, desserts, and drinks. Every church has a person who makes the best apple pie or a family who makes the best lasagna.
Charge an individual or family admittance fee at the door to raise funds, or simply ask for donations.
Sell food and drinks at the event, as well as tickets for events and games, to raise even more money.

A churchyard sale 
Hosting a church yard sale is not only a lot of fun for the majority of your community, but it can also be a very efficient fundraiser if done correctly.
Members of your congregation will be able to connect while also shopping for products they like and raising funds for your church.
Begin by gathering volunteers for your church yard sale. Volunteers will assist you in planning and promoting the yard sale; they will assist you in managing the setup, guests, and logistics on the day of the sale; and they will stay to clean up at the conclusion. 
Your church yard sale will also require a significant amount of room. You might hold your fundraiser at your churchyard or another large hall/space.
Designate a pickup day or days, and urge your congregation to give gently used clothing, furniture, toys, or household items. Volunteers should organize and sort the materials. Make sure the setup is complete by the time your visitors arrive on the day of the yard sale.
Charge each tourist or family an entry fee to raise revenue. You'll also get all of the proceeds from the sale of the goods.

T-shirt fundraiser 
Nonprofits can also sell branded merchandise! When people receive something in exchange for their donations, fundraising can be more effective.
Selling branded t-shirts is an easy way to get started selling branded things.
There's no point in making vast amounts of t-shirts that may or may not be sold, resulting in a loss. There's also no need to produce the t-shirts yourself or deal with the intricate shipping processes.
Nowadays, some websites will take care of everything for you. Simply upload your design, pick your pricing, and begin selling immediately. T-shirt printing and shipping are handled by the websites.
You might have a designer in your network or church who is ready to offer their design abilities for the t-shirt design, but if not, you can locate affordable designers. Just make sure the design isn't just your church's emblem, but something fun and wearable!
You may also upload two to three designs on social media and ask people to vote for their favorite. This will increase your reach and influence.

Partner with a local business 
While the majority of the church fundraising ideas on this list are focused on generating money from individual donations, partnerships with corporations can also help raise money.
Begin by brainstorming and going over your contact list. Begin with the people you know. Then consider your larger network. Could your community put you in touch with someone they know?
You can also attempt cold phoning or cold emailing fresh folks if you've exhausted your "warm leads."
Such collaborations, in which a company sponsors a nonprofit, are mutually beneficial. You are given money, and businesses are given tax benefits. Many businesses, particularly those established locally, are searching for more opportunities to be active in their communities.

Final words 
Many fundraising platforms can help you with your church fundraising. We hope you have found these ideas useful and will definitely use one of them for your next fundraising event.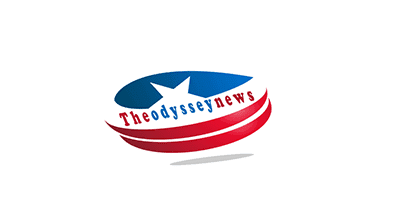 Luxurious Lounger Is Perfect For Relaxing In Style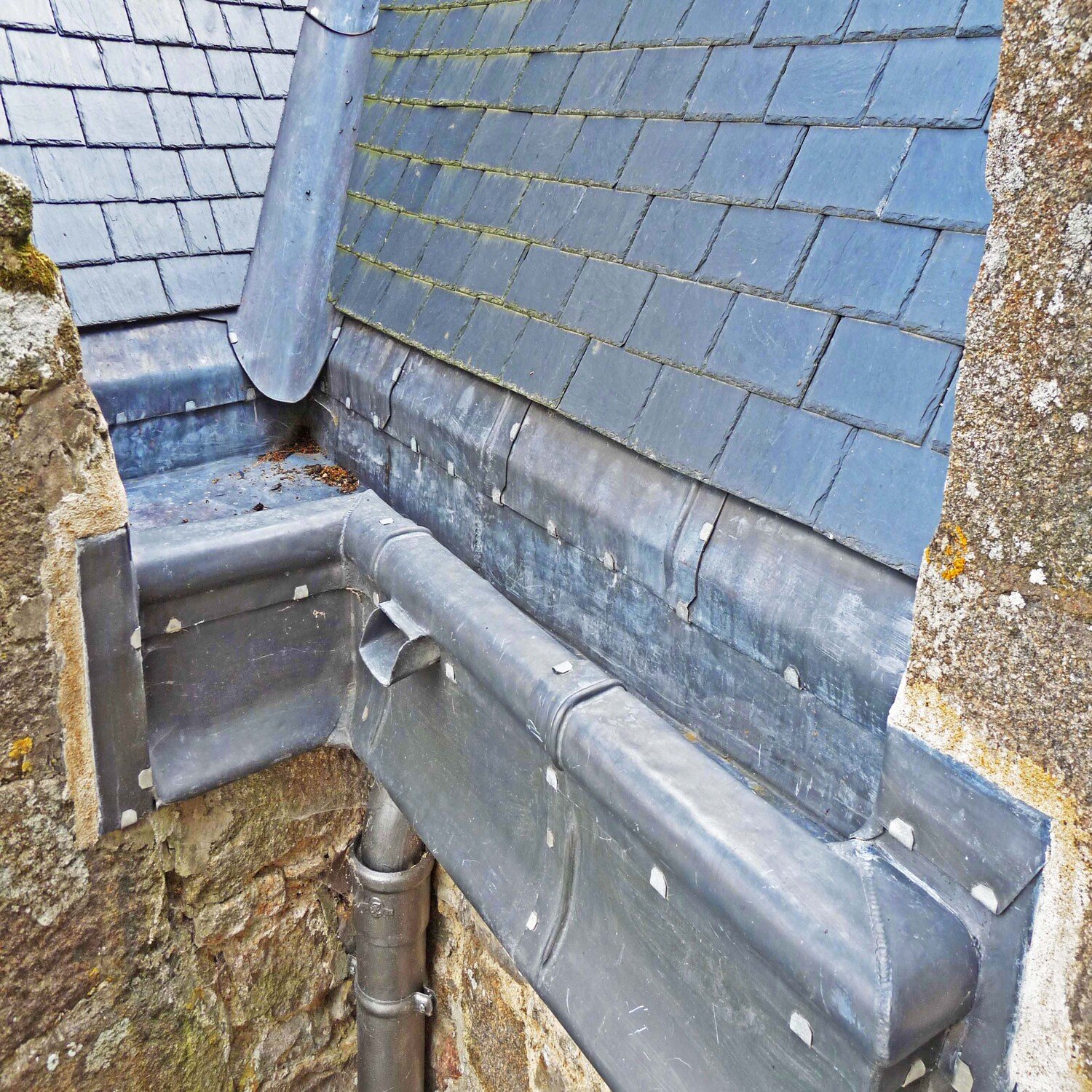 You deserve a break! Whether you need to take a break from the rigors of life, or simply want to read a book on your couch without having to move, this luxury corner sofa set is the perfect way to relax. A beautifully designed lounger made with aluminum frames and deep-filled cushions that are both comfortable and lightweight. Buy yourself a luxurious corner sofa to relax in style with this summer. This furniture set is perfect for any home, is constructed using an aluminum frame, and comes with deep-filled cushions.
How to Choose the Right Lounger
If you're looking for a comfortable place to relax, you should consider purchasing a lounger. There are a lot of different types of loungers to choose from, so it can be tough to decide which one is right for you. In this article, we'll help you choose the perfect lounger for your needs.
First, think about what type of relaxation you want your lounger to provide. If you're looking for a place to read or take a nap, a recliner will work best. If, on the other hand, you want to enjoy some peace and a comfortable lounge while relaxing in the company of others, try Gutterwarehouse.co.uk.
Next, consider your budget. Not all lounges are created equal. Some are more expensive than others, but there's no need to overspend just because you can. You can find quality loungers for a fraction of the cost if you know where to look.
Finally, think about your lifestyle. Are you comfortable lying down in one position for an extended period of time?
Types of Loungers
Rattan's luxurious lounger is perfect for relaxing in style. It has a variety of different seating options to make it perfect for any situation. Whether you're looking to take a break after a long day or just want to catch some zzzs, this lounger has you covered. Plus, it looks great in any space!
What Is a Lounger's Purpose?
A lounger is a comfortable piece of furniture that can be used for relaxing in style. Some lounges are designed to be used as chairs, while others are designed to be used as beds. They come in a variety of styles and can be used in a variety of settings. Here's what you need to know about their purpose:
Loungers are perfect for when you want to relax in style. Some lounges are designed as chairs, while others are designed as beds. They come in a variety of styles and can be used in a variety of settings. They can be used at home, at the office, or even out on a date. Whether you're looking for something to use at home or on the go, a lounger is the perfect piece of furniture for you!
What Qualities Should I Look For in a Lounger?
This luxurious lounger is perfect for relaxing in style. Whether you're at home or on the go, this comfortable piece will provide the perfect spot to unwind. Here are some key qualities to look for when shopping for a lounger: comfort, durability, and style.
Comfort is key when it comes to finding a lounger. Make sure that the chair is large enough to accommodate your body size and shape, and has padding and support to ensure a comfortable sitting experience. Durability is also important because you don't want your lounger to start falling apart after only a few months of use. Look for a chair that is made from high-quality materials, such as metal or wood, which will last longer. Finally, consider how stylish your lounger looks. A stylish lounge will add personality and style to any room, no matter what décor you have installed.
Choosing the Right Size
Choosing the right size for your lounger is essential to ensuring you have a comfortable and luxurious experience. Factors to consider include your weight, height, and arm and leg length. 
If you are uncertain of the size you need, please contact us for assistance. Our team will be happy to help you find the perfect lounger for your needs.
Types of Sofas and Which One Fits Your Style
If you're looking for a comfortable place to relax, a sofa is a perfect option. But which one? There are so many different types and styles of sofas, it can be hard to know which one will suit your needs. Here are some tips to help you decide: 
Consider your lifestyle. Are you a stay-at-home mom who wants to catch up on TV shows? Or are you a busy professional who spends most of her time working? If you're the latter, you might want to consider a

rattan corner dining set

with more storage space. Suitable options include sleeper sofas with built-in storage spaces or sectionals with extra storage spaces underneath. 

Think about your decor. Do you have a modern or traditional home? If modern, go for an open-concept couch with plenty of storage space in the arms and center sections. If traditional, choose a couch with heavy fabric that won't show dirt or stains easily. 

Consider your budget. While all Sofas Are Not Created Equal, there are definitely some that are more affordable than others. Shop around and find a couch that fits your budget without compromising on quality or features. 
Buying Guide
The best way to relax on a budget is by investing in a quality piece of furniture. One such piece is the Pool Lounge Lounger from Ashley Furniture. This lounger is perfect for taking your relaxation to the next level.
This lounger comes with a comfortable pillow and chaise lounge, giving you plenty of space to spread out. You can also use it as an extra bed for guests or family. The Pool Lounge Lounger is also very stylish, so you can enjoy your relaxation in style.
If you're looking for a comfortable place to relax and get your Zen on, look no further than this luxurious lounger. Made from high-quality materials and with an elegant design, it's perfect for any room in the house. Whether you're watching TV or taking a break after a long day, this lounger is sure to give you the relaxation you need and the style you deserve.