Understanding The Differences Between Lab Grown and Mined Diamonds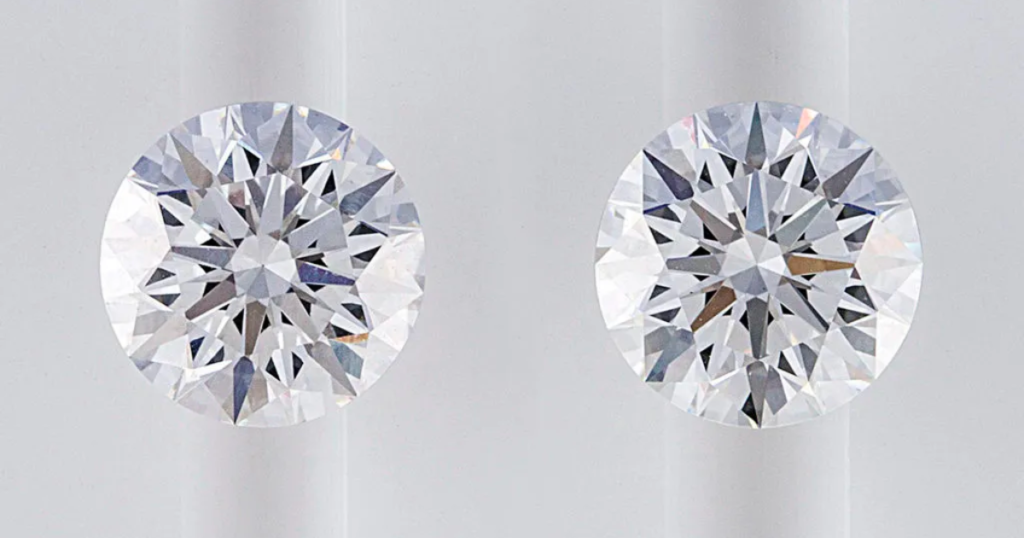 Shopping for a diamond can sometimes feel like hunting for treasure. There are so many different qualities that a diamond can have, and it can be difficult to know what you're looking at.
To make things more confusing, there are actually two basic types of diamonds: lab-grown, and mined. But while synthetic diamonds may appear identical to their natural counterparts in most ways, they do have some key distinctions that you should understand before buying any gemstone.
Understanding the differences between these two is important if you want to find a high-quality cut gemstone.
This article will give you an in-depth look at both sides of the diamond equation, including how the source affects the price and why.
What Is a Lab-grown Diamond?
Lab-grown diamonds are grown in labs from scratch. They are man-made, not mined from the earth. They are also grown with a great deal of care and precision. This is why you will find them having many of the same qualitative qualities as mined diamonds.
Lab-grown diamonds are created using a laboratory process. These diamonds are grown by exposing a diamond seed to carbon in a lab under controlled conditions. The carbon is turned into diamonds that are then polished and set as a gemstone.
What Is a Mined Diamond?
Diamonds are found naturally in the Earth, and they were first discovered over a century ago. Since then, diamonds have become one of the most valuable gemstones in the world.
A mined diamond is one that is mined from the Earth. They are mined from blocks of the diamond-bearing rock called "diamond ore." To find the diamonds, the miners drill down and collect the "ore." Then, they use a process called "concentration" to separate the diamonds from the ore.
Mined diamonds do not come from a laboratory, and they have not been manipulated in any way. Therefore, mined diamonds are completely natural, and their properties are largely determined by the Earth.
Most mined diamonds are mined from deep beneath the surface of the Earth. However, there are also some mines that are closer to the surface. Due to the intense heat and pressure that is exerted on the diamond, the surrounding rock is often changed. That is why mined diamonds are often found in different types of rocks.
Pros of Lab-grown Diamonds
There are many benefits to buying a lab-grown diamond over a mined diamond.
One, of course, is that the lab-grown diamonds are 100% natural. That means no trace elements have been added to make the diamond more attractive for people to wear.
Another is that lab-grown diamonds are far less expensive than mined diamonds. That is because the process to grow diamonds requires a lot less expensive raw materials than mining diamonds from the Earth. And since synthetic diamonds do not come from natural sources, there are no negative environmental consequences associated with the production and use of synthetic diamonds.
One of the most important things to note is that lab-grown diamonds are pretty much the same quality as mined diamonds. So, in some ways, lab-grown diamonds are less expensive than mined diamonds because they are the same quality as mined diamonds.
Therefore, lab-grown diamonds are often used as a more affordable alternative when more expensive mined diamonds are not needed.
Another largely overlooked benefit is that because synthetic diamonds are made in a lab, they have a specific sonic quality — a sonic frequency — that is different from the quality of mined diamonds. This sonic frequency makes the synthetic diamond useful for a variety of applications, including medical devices and musical instruments.
Synthetic diamonds are also extremely durable. They are not affected by natural disasters such as rain, wind, or extreme temperatures. This means they do not deteriorate like natural diamonds do.
Pros of Mined Diamonds
There are a lot of amazing benefits of natural diamonds over synthetics.
For one, natural diamonds are more beautiful, more valuable, and more sustainable than synthetics. As such, they command great value in the market and could be a great investment choice for anyone who finds the glamour and glitz of this industry financially alluring.
And because they are natural, mined diamonds have a higher level of shine and brilliance than synthetic diamonds.
Which Diamond Is More Costly?
This one is a no-brainer. Lab-grown diamonds are much less expensive than mined diamonds, and that is why they are often used as a cheaper alternative when more expensive mined diamonds are not needed.
Synthetic diamonds are produced in abundance and have no limit to the amount that can be produced. They start at around $43 per carat, and the price per carat depends on the quality of the synthetic diamond.
Mined diamonds start at around $1,200 per carat, and the price per carat depends on the quality of the diamond.They are the most expensive because, for starters, they are rare as compared to synthetic diamonds. There are also other expenses to consider such as the costs of mining, the cost of cutting, company expenses, and the costs of marketing the diamonds.
To Sum It Up
For many people, buying a diamond is one of the most important decisions they'll ever make financially. Dealing with the ever-changing world of diamonds can be confusing and overwhelming for anyone shopping for a gift. That's why it's important to understand the differences between lab-grown diamonds and mined diamonds.
Lab-grown diamonds and mined diamonds seem to have the same qualities, but each has its own important differences you should be aware of before making a purchase. While synthetic diamonds may appear to be identical to their natural counterparts, they do have some key distinctions that you should understand before buying any gemstone.
For example, when you buy a mined diamond, you miss out on a significant opportunity to save money, while also receiving the same quality as a lab-grown diamond. You get the best of both worlds with a lab-grown diamond, while still enjoying the same quality and price tag of a lab-grown diamond. However, mined diamonds are much more glamorous which is exactly the point why people buy diamonds, right?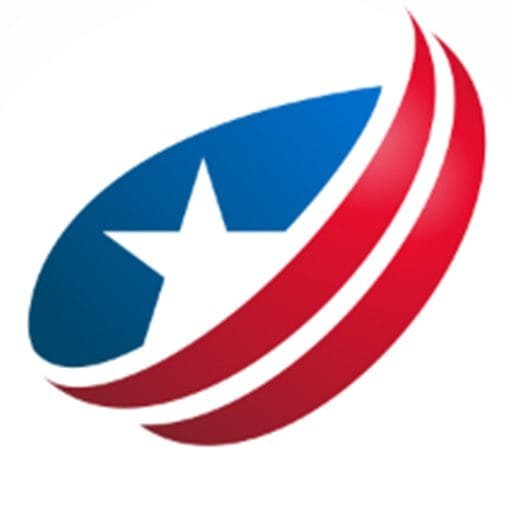 Odyssey has been the lead content writer and content marketer. He has vast experience in the field of writing. His SEO strategies help businesses to gain maximum traffic and success.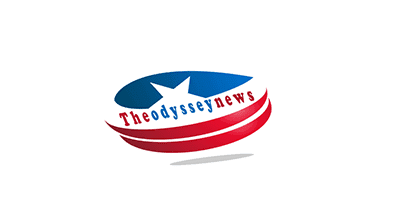 It's Time to Give a Spin to Your Summer Outfit with a Nice Hat!
The summer fashion for women has to be comfortable and stylish simultaneously to appeal to even the most discerning fashionable mind. For any woman, this season is about striking the right balance between the two and picking pieces that work well together. For example, an off-the-shoulder look can be most coveted in this season. One doesn't even have to ask why. But what is more exciting is the available options in every design. For example, you get off-shoulder tops, crop tops, tunics, dresses, and more. You must make an additional effort with tops and tunics because you need shorts, skirts, or pants to complete the look.
Another big trend remains floral prints. It is the easiest way to introduce a dose of femininity to any summer ensemble. Whether you choose a dress, top, or swimwear, floral prints enable you to stand out from the crowd. Then, you can't go wrong with classic staples like denim shorts and a white tee. Add a few fun accessories, and that's it. So, whatever your style, make sure you stay cool and stylish this summer. But how do you plan to face the sun? No doubt that you have plenty of dressing styles to explore. You cannot flaunt them with all that stylish air if you lack a sun hat in your wardrobe.
It can be criminal for someone who claims to be a fashionista not to have one of the elegant and practical sun hats in their collection. If you don't have one yet, don't forget to buy one soon. After all, summers are about exploration. You cannot lock yourself inside an air-conditioned room and miss the fresh breeze outside. Take your hat and go out alone, with friends, family, or special someone. Well, what do you imagine when you think of wearing a sun hat? For many young ladies, it's about a flirty charm. Do you share the same opinion as them? Smocked dresses tend to have an amount of flirty aura, regardless of their prints, shapes, and forms. In that case, you can find its perfect combination with smocked dresses.
So, whether you need to prepare for a casual or formal outing, here are a few recommendations for your sun hat and smocked dress look. Let's see how the combination works for you.
Bandeau dress
It is perfect for showing off your curves and accentuating your waist. The bandeau style is also very flattering for all body types. Whether petite or plus size, it will make you look and feel your best. If possible, find something that comes with a smocked bust and soft fringes. The top part of the dress can look surreal with embroidered lace detail. If the dress features two layers of skirt, it will be even more fantastic. It will increase your flirty style without crossing the line. The pleated fabric, layered skirt design, lacy touch, and other minute things can give your look a unique touch. With this dress, you can experiment with various sun hat styles, such as fedora, cowboy, top hat, wide brim, or just about anything. The result will be in your favor.
Printed maxi
A gorgeous maxi dress can take care of your summer look and dressy occasion together. The light and airy fabric of chiffon can keep you feeling cool, while the off-shoulder style lends your personality a feminine and flattering touch. Choose something with a bold or brushed wave print;you will turn heads when you enter the venue. Don't forget your sun hat. You will need it more than anything else if the event is taking place in the open. You can reach out for a well-vented, distressed-looking straw hat if it's a beach or poolside party. Or, something with unfinished edges can also be chic.
Some women don't want to tamper with their classy look with anything. They want to stick to it strictly. In that case, a white Panama hat can be ideal. However, choices don't stop there. With your cut-out maxi or lacy bustier maxi dress, you can go bolder with wide brim variations, such as an open crown hat with an extended flexible patterned brim, a black and brown straw hat with an elegant beaded hatband, or so on.
Interestingly, a sun hat can decorate any look, whether you wear a bodysuit, A-line dress, bodycon, maxi, shorts, skirt, or anything else. You need to own at least one of them to enjoy a sense of completeness with your wardrobe. This hat range is exotic, stylish, and everything good that you need in your closet. So, make the most of the opportunity. Your summer dresses are waiting for a perfect partner. Other accessories don't have to take a backseat, though. Change into any necklace, earrings, bracelet, and sunglass that complement your style. You will feel more than happy to experiment with your choices and give them a try. Hence, don't hesitate!
I'm a professional Web and graphic designer with 5 years of experience in developing web design skills.