The True Story Of Barbora Škrlová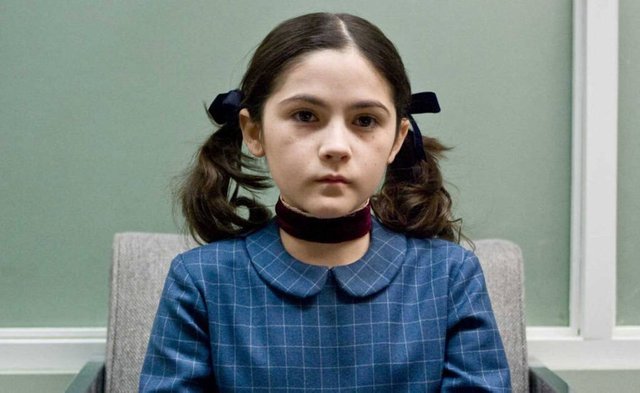 Pay attention that today I am going to tell you the true story of Barbora Skrlová.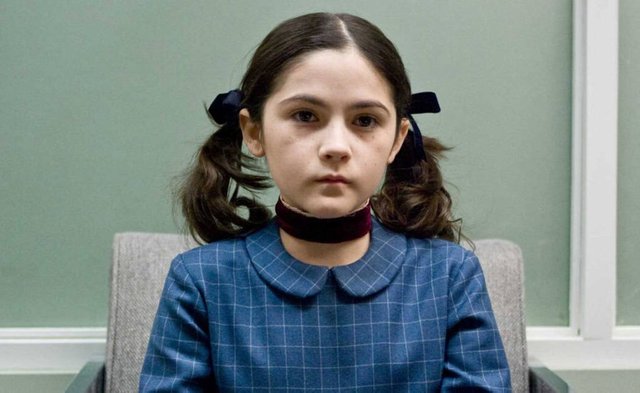 The film "Orphan" tells the chilling story of a woman posing as a girl.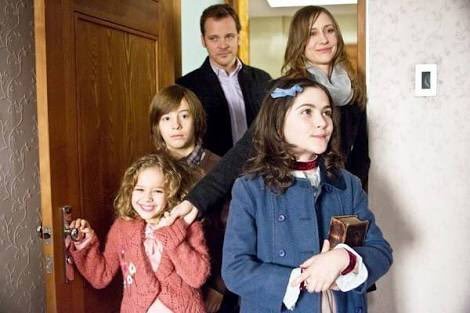 What few know is that it is based on a true story, and it is much more chilling.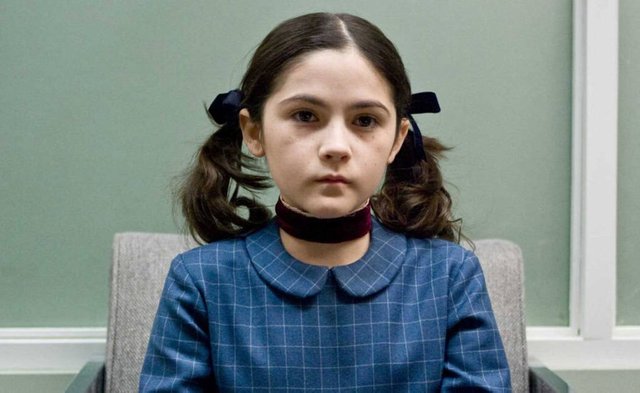 Our story begins with Klara Mauerová, a woman born in 1975, in the Czech Republic and who since childhood showed mental problems.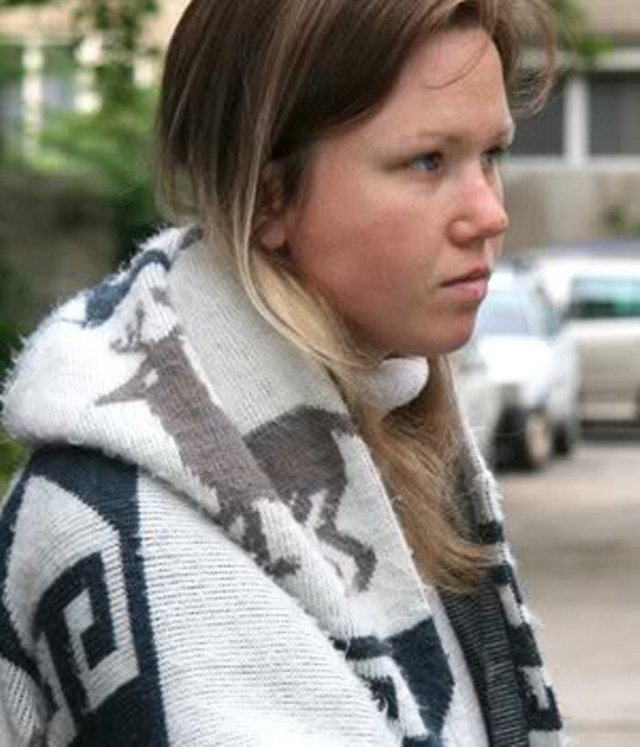 She said that she was the reincarnation of Joan of Arc and that she spoke with God, with everything and her fantasies she came to the university and there she met …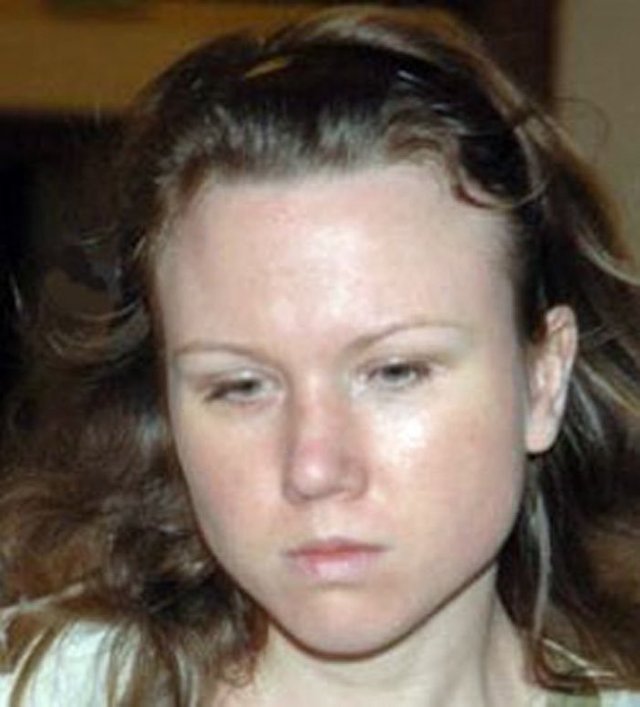 The person who would be the father of their children.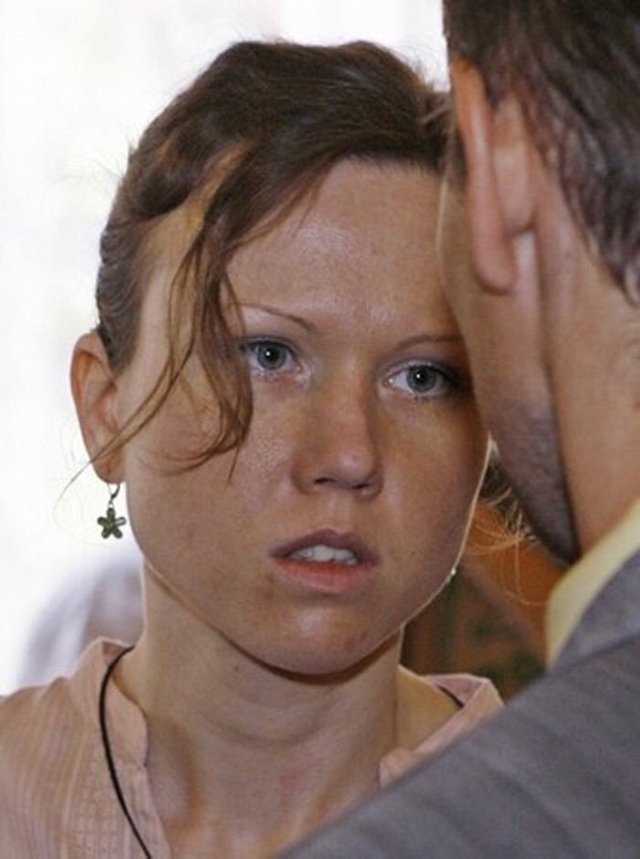 He left her because of his delusions and attacks of violence and for a short time Klara was …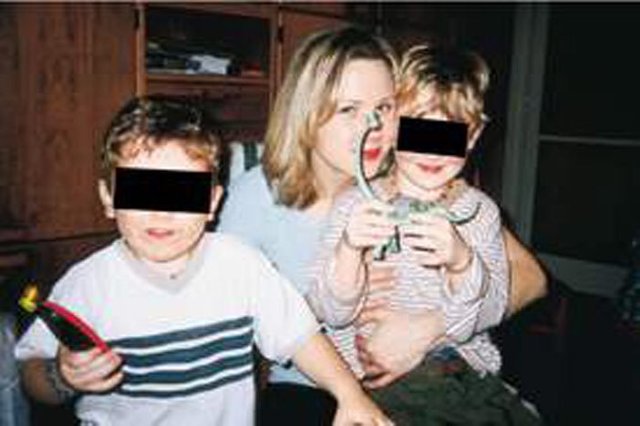 An exemplary mother.
After separation, she began to feel lonely and invited her sister to live with her and her two children.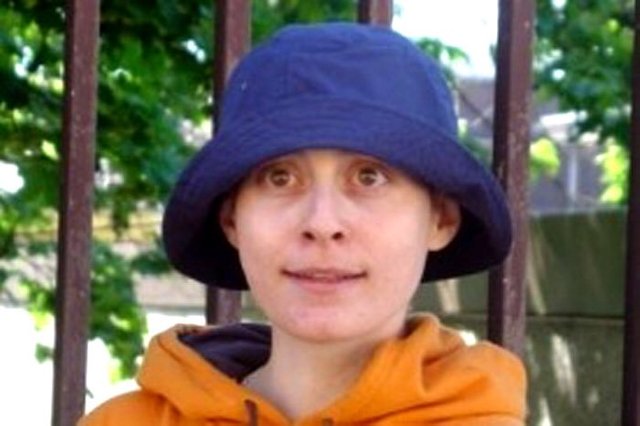 And at that time they know Barbora Skrlová, a 33-year-old woman with a glandular disease that made her look like a 12-year-old girl.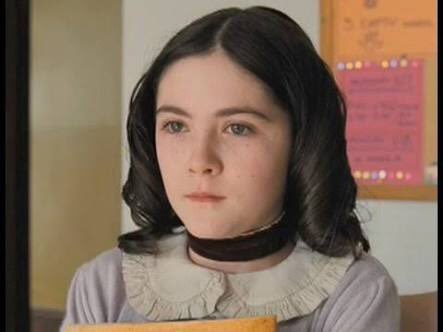 Barbora also had mental problems and after being admitted to an adult psychiatric hospital, she decided to take advantage of her condition.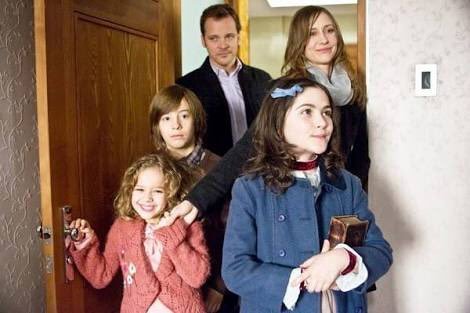 And she pretended to be a girl before different families.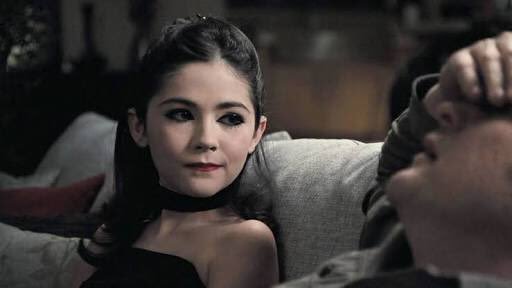 Barbora influenced the sisters and introduced them to a cult that fostered promiscuity and child abuse.
Skrlová was sick and had 2 personalities, sometimes she was a dominant woman and sometimes she was a little girl jealous of Klara's children.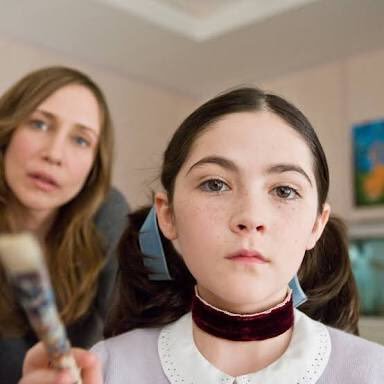 He went to live with the sisters, and when he pretended to be a "girl", he started a campaign against the little ones, whom he accused of breaking things.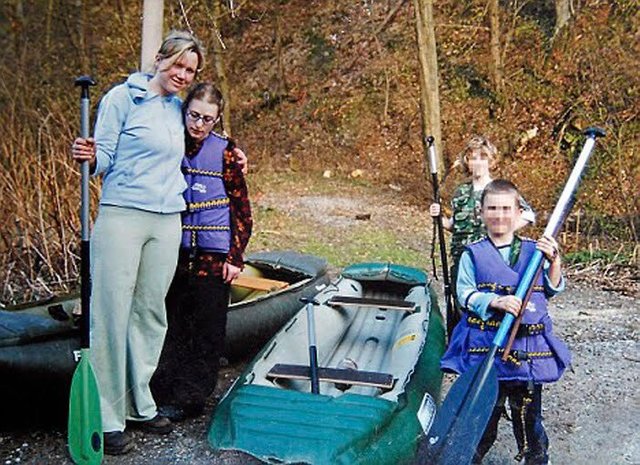 And then Klara and her sister, so as not to lose Barbora's love, began to punish the two children in increasingly cruel ways.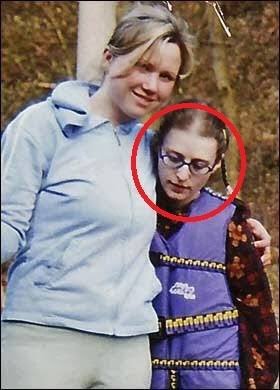 Barbora totally dominated the two miners and then suggested to Klara to build a cage and lock up her 2 children.
she accepted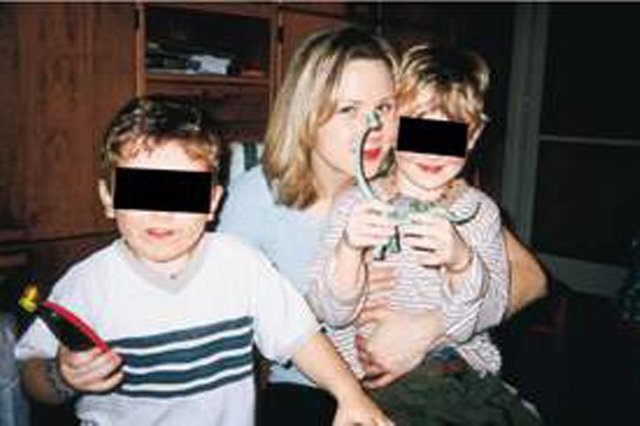 The cage was installed in the basement and the 2 children were locked there in 2007.
Klara was willing to do anything to keep from losing Barbora.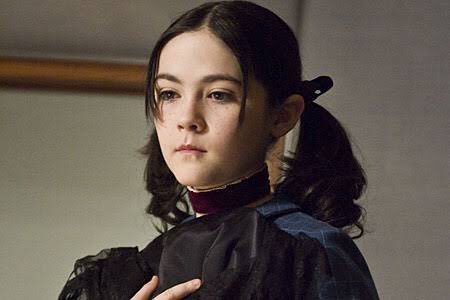 For a whole year and on orders from Barbora, Klara and her sister tortured, beat, burned and left the children without food.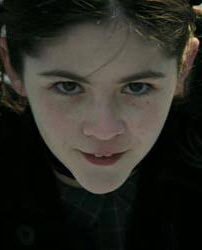 The situation reached its climax when Barbora ordered to fatten the children and then cut a piece of meat and eat it in front of them.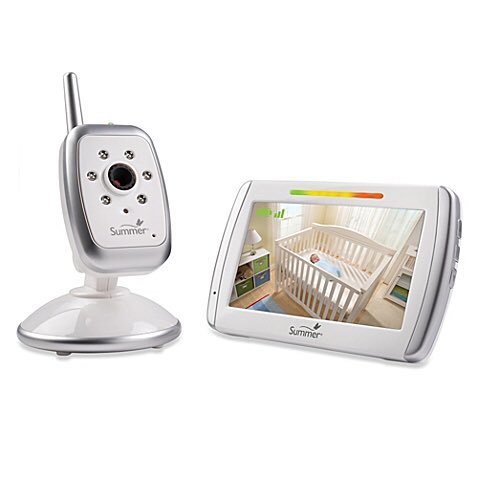 He controlled the two women and the children decided to watch them in the cage through a baby monitor.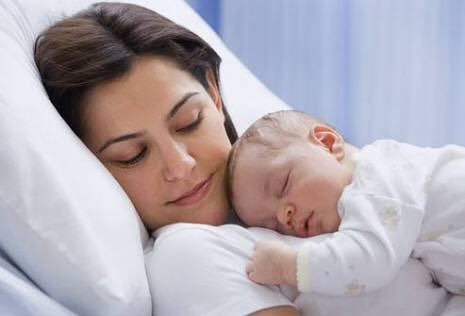 That idea was his downfall, since a real miracle happened for the children.
It turns out that a neighbor had a baby.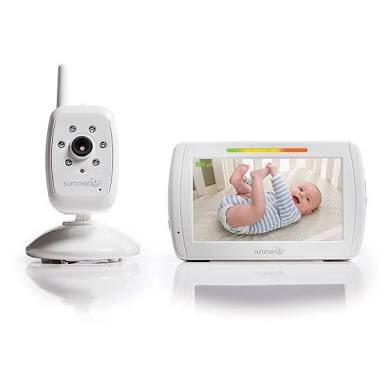 And the husband bought exactly the same monitor model that Barbora had bought and the signal he got was the one from the basement of the 3 women.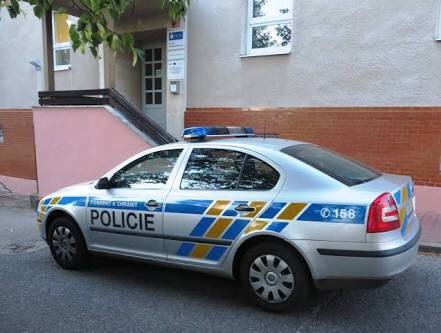 He discovered that the signal came from the house next door and warned the police who were horrified to see the images.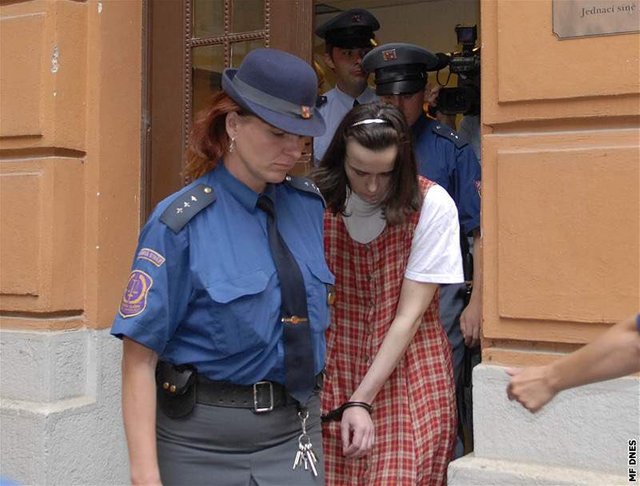 The women saw that the police were outside their house and tried to escape but it was useless, Klara and her sister were arrested.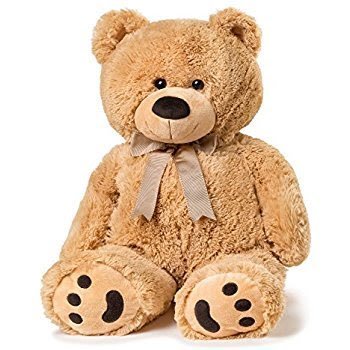 The police entered the basement and what they saw left them breathless, there was a beaten girl hugging a bear and 2 children locked in the cage.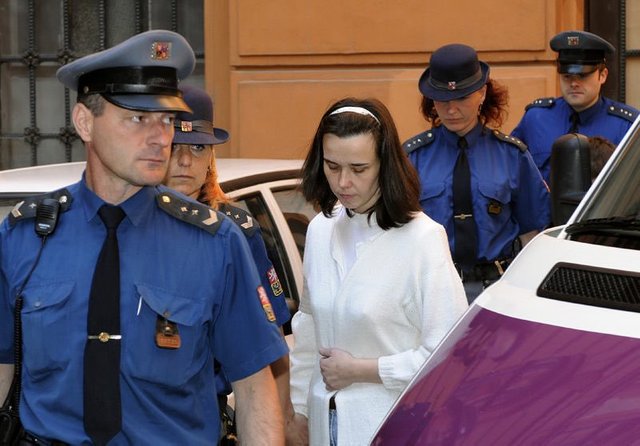 The police rescued the children and comforted the girl who did not stop crying.
They went to take the declaration of the two women and …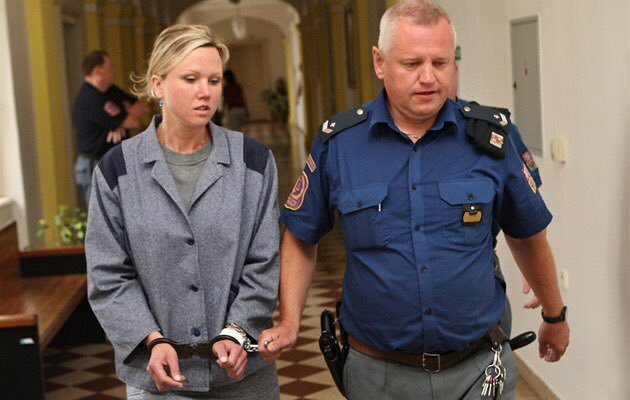 And they confessed everything they did to the two little ones.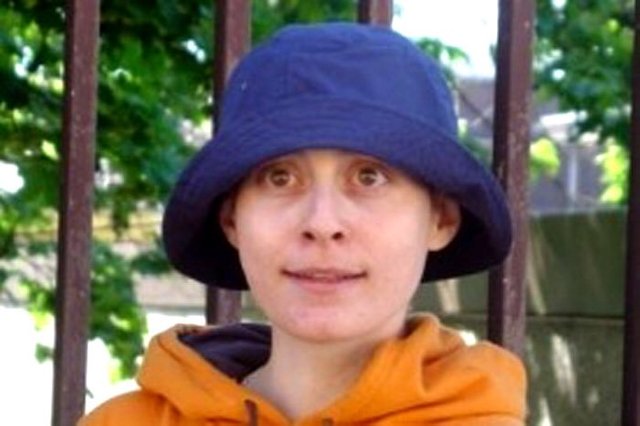 Two? Asked a policeman.
And when looking at the girl who was crying, she was no longer there.
Barbora had fled.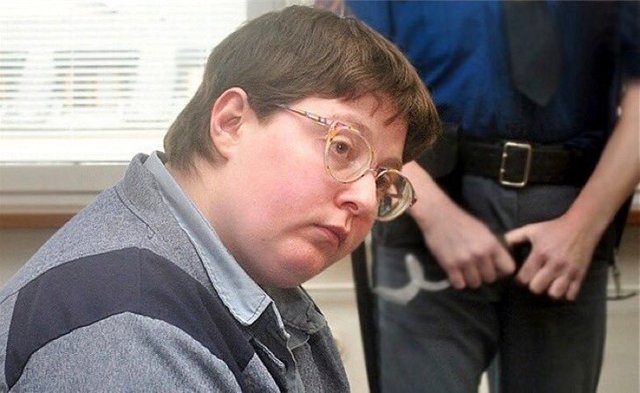 Far from there, a Norwegian couple adopted a 12-year-old boy named Adam (photo)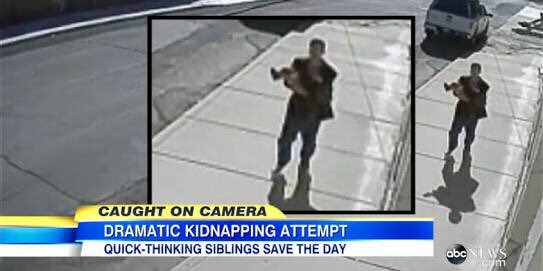 They gave him a home and a family, and one day while leaving school, a car pulled up in front of the school and took Adam away.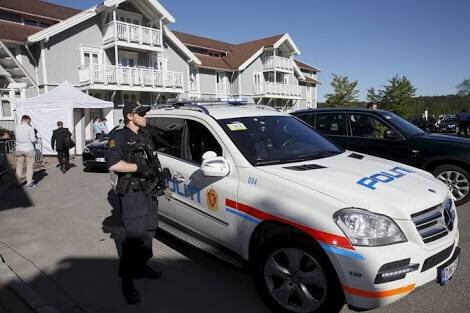 He was a policeman who wanted to interrogate the child, the policeman suspected that Adam knew something.
Adam's adoptive parents arrived.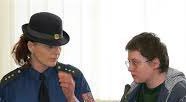 The parents asked for their son the officer told them they were going to put him under arrest because Adam …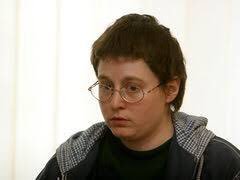 It was Barbora.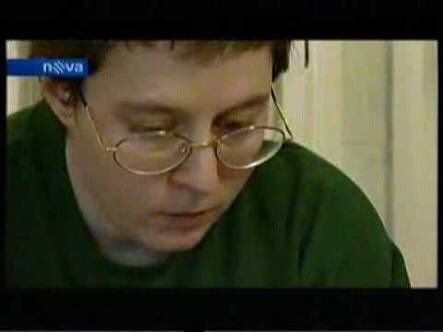 After fleeing from Klara's house, he fled through several countries to Norway, there he got fat, cut his hair and pretended to be a boy.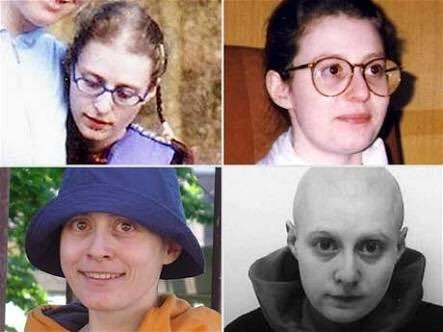 Barbora was much more dangerous than everyone thought, not only was she a psychopath, she could also adopt any identity.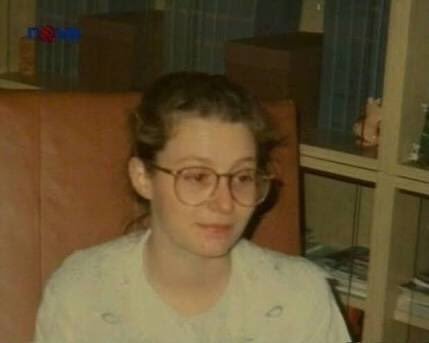 Barbora and the two women were brought to trial and sentenced.
But after psychiatric examinations, she was released at 5 years old.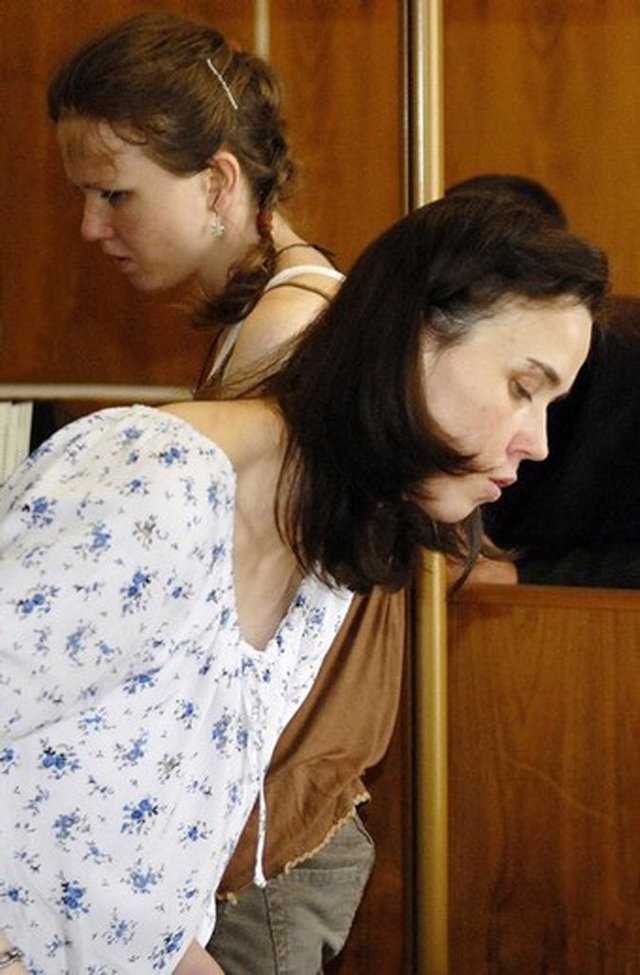 The other two women were sentenced to 12 years, the children ended up in the hospital (where one died) and the other lives with their father, but ..
Barbora was released from prison in 2011 and since then the trail has been lost …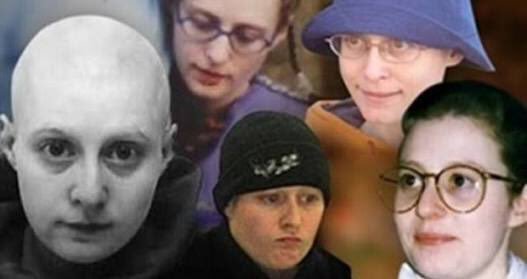 She is missing, she can cross any border, she is chameleon, intelligent, and she is a diagnosed psychopath.
So be careful the next time a girl or boy approaches you.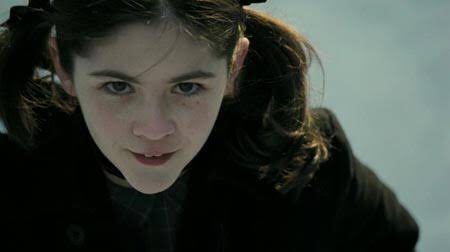 It could be Barbora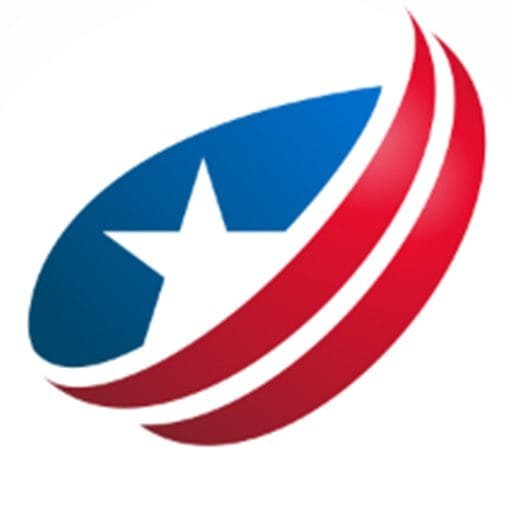 Odyssey has been the lead content writer and content marketer. He has vast experience in the field of writing. His SEO strategies help businesses to gain maximum traffic and success.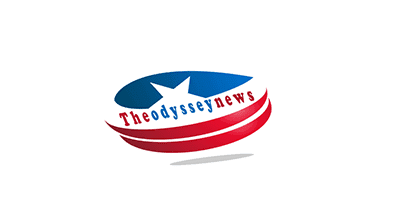 The silhouette of SM Entertainment's girl group trainees revealed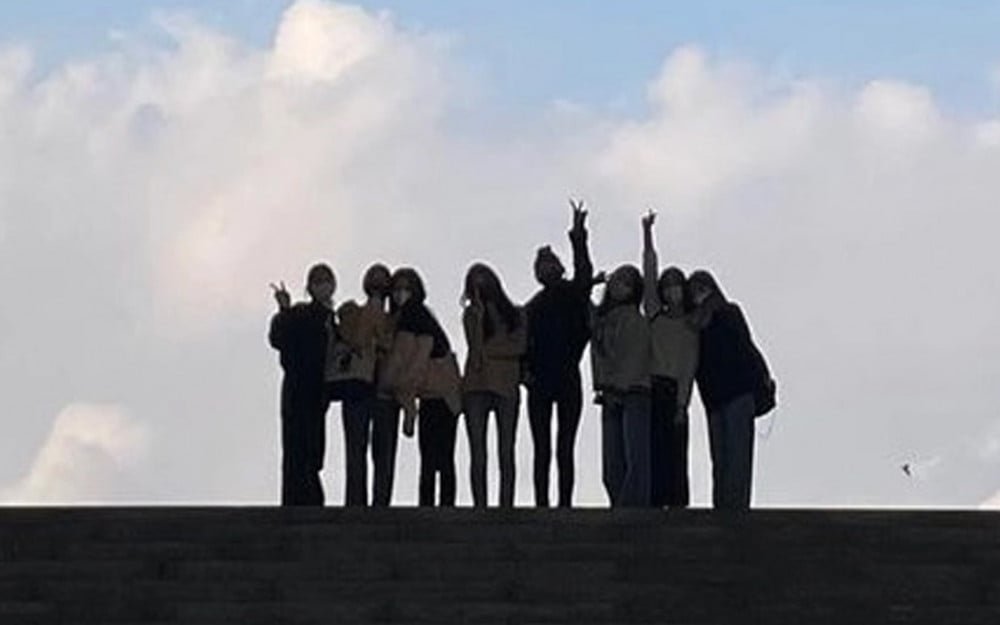 Trainees of one of the biggest idol group powerhouses, SM Entertainment, are always at the center of attention as they will be the next idols who will lead the K-pop industry in the new generation.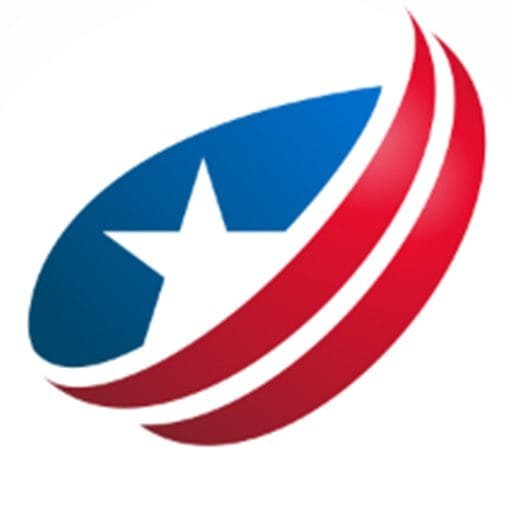 Odyssey has been the lead content writer and content marketer. He has vast experience in the field of writing. His SEO strategies help businesses to gain maximum traffic and success.
7 Things You Should Know About Getting More Work Done In Less Time: A blog about busywork, how to overcome procrastination and more.
Introduction
Whether you're at home or in the office, there are always things to do and not enough time to do them. It's easy to fall victim to busywork, procrastination and other time-wasters—but here are some tips that can help you get more done in less time:
You don't have to be perfect, you just have to get started.
One of the best ways to get started is to make a list of all the things you want to do, and then prioritize it by importance. If you have something else on your mind that's not on the list, try adding it.
Next, take each item and make a plan for how you'd like to accomplish it. For example, if you've decided that one of your tasks is going through your email inbox (which was probably my most stressful task), here are some things I would recommend:
Make sure you have an unread count enabled in Gmail or Outlook
Set aside time for yourself every day instead of trying to tackle everything in one sitting at once
Try setting up filters so that emails from certain people don't show up in your inbox anymore (I have a filter set up so that emails from my boss don't show up). That way when I come back tomorrow I won't feel as overwhelmed by seeing all these new messages waiting for me!
Busywork is the enemy of productivity.
The first step toward avoiding busywork is understanding what it is. Busywork is the stuff we do when we don't know what else to do, or when we're trying to distract ourselves from something that's uncomfortable or difficult. It's usually unproductive, and often redundant in nature—if you keep doing something over and over again because you think you have to, chances are good that there's a more efficient way of doing it.
Busywork can take many forms: unnecessary meetings; repetitive tasks like updating spreadsheets; excessive email checking; worrying about things that haven't happened yet instead of focusing on the steps required for getting them done (a problem known as "analysis paralysis"). Even if these activities sound productive at first glance, take time out of your day to consider whether they're actually contributing anything meaningful toward your goals—and if not, cut them out!
The best way to avoid busywork is to plan ahead so there's no need for it in the first place. When faced with an unavoidable situation where no amount of planning could help (such as attending a meeting), decide beforehand how much time or energy should be dedicated toward actually participating in said meeting versus simply being present as an observer (or even better: leave early).
Keeping your space clean and organized can help you work better.
While it may seem like a good idea to keep your work space as messy and cluttered as possible, this is actually not the case. A clean workspace can help you focus on your work because it allows you to see everything at once. It also leaves room for creativity, which is something that many people forget about when they're stressed out and feeling overwhelmed by their workload.
Keeping things organized will give you more time in the day to do what matters most: working! And when you do have any free time left over from doing actual work, why not put it towards cleaning up? Organizing your closet will save you lots of time later, and if you ever want to make some extra cash on the side then there are plenty of sites like Fiverr that let people sell tasks like these for as low as $5!
Some foods make you more alert, while others make you tired or unfocused.
Some foods make you more alert, while others make you tired or unfocused.
Sugar and caffeine: Caffeine is a stimulant that can give you an energy boost. It can also lead to short-term increases in blood pressure and heart rate, so be careful if you're sensitive to these effects. Sugar is another stimulant that gives a temporary increase in energy levels but eventually causes fatigue when it wears off (thus the "sugar crash").
Protein: Protein helps build muscle mass, which burns fat for energy instead of carbohydrates (sugar). It also helps regulate blood sugar levels and keeps your brain focused on tasks at hand instead of dreaming up errands to run.
Fatty acids: Omega-3 fatty acids are great for mental health as they play an important role in cell development and regeneration in the brain—particularly during childhood years when neural pathways are being established! They reduce inflammation throughout your body by blocking pro-inflammatory cytokines at inflammatory sites such as swollen joints or inflamed arteries brought on by high cholesterol levels due to unhealthy lifestyle choices such as smoking cigarettes or drinking beer every day after work before dinner time arrives—which usually happens sometime between 9pm – 10pm depending on how much milk has been drunk earlier during the day during lunchtime hours.
Use your calendar wisely to organize your time most effectively.
The most important thing to do is to use your calendar wisely. You need to schedule time for meetings, appointments and other important events. You also need to schedule time for yourself and your family, as well as relaxation and exercise.
A good way of doing this is by setting aside specific times in your day when you can work on each project or task. You should also set aside some time at the end of the day when you relax and unwind from all the hard work you did throughout the day.
Become an expert at what you do so that it doesn't take as much time.
If you want to become an expert at something, there are three different ways to go about it:
Learn the basics and then practice. This is a good way to become an expert if you're not already well-versed in what you want to learn. By learning all of the basics first, you'll be able to understand how everything works and then get started on your project with confidence.
Learn from other people's mistakes and successes. If there are any other people who have already done whatever it is that you're trying to do and they've made mistakes while doing so or had success at times along the way, ask them for advice! They may not always have time or patience for this kind of thing but hopefully they'll be willing enough at least once or twice so that they can help get some advice out there for others like yourself who might need it someday too someday soon down south somewhere near where my feet rest when I'm sleeping next door neighbors live close together but not quite close enough…?
Don't forget to schedule down time for yourself!
Taking a break is an important part of keeping your mind focused and productive. However, it can be easy to fall into the trap of feeling guilty about taking time off from work. When you're not working, it's easy to feel like you should be doing something productive instead.
That's why it's important to schedule down time. You need to make sure that you have some sort of non-work related activity scheduled for every single day so that your mind has time to rest and recharge itself before jumping back into another project or task list item on the next day. This will allow you not only avoid burnout but also give yourself a chance at getting more done by making sure that no matter what happens in your career journey (and there will always be something), whether it be good news or bad news, stressful deadlines or relaxed ones—you always have something planned where all of this can happen without having any negative impact on how effective our minds are when we get back home after being away from home all day long!
There are a number of ways to maximize your effectiveness and efficiency at work or school
Plan
Calendar
To-Do List
Checklist
To-Don't List (if you're a person who gets distracted easily)
You can also use an alarm clock to remind yourself of important tasks. For example, if your boss asked you to submit the report by 5pm, set the alarm for 4:55pm and then get started on the task at hand. Don't waste time playing around with your phone or checking Facebook just before the deadline. If a task needs more than one hour to complete, break it down into smaller chunks so that it is easier to manage. And always avoid multitasking – it makes no sense whatsoever!
Conclusion
We hope these tips have helped you get more done in less time. If there's one thing we know it's that everyone is busy, but the key to staying productive and avoiding burnout is simple: keep your space organized, use your calendar wisely, be an expert at what you do so it doesn't take as much time and don't forget to schedule down time for yourself!
RUCHI RATHOR Founder & CEO Payomatix Technologies Pvt. Ltd.
FOUNDER AND INVESTOR | PAYMENTS PROCESSING EXPERT | MERCHANT ACCOUNT SOLUTIONS | WHITE LABELLED PAYMENT GATEWAY | Dreamer, Creator, Achiever, Constantly Evolving
Official website of Healing Heart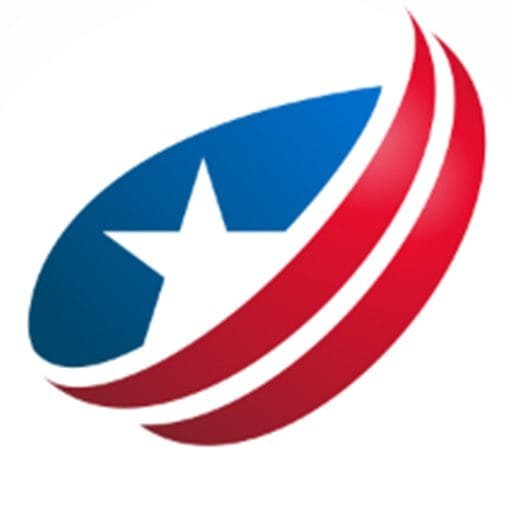 Odyssey has been the lead content writer and content marketer. He has vast experience in the field of writing. His SEO strategies help businesses to gain maximum traffic and success.
Top ten betting companies ordered by market capitalization
Despite the complexity of the economic system, the gaming industry is constantly growing. But what should we expect from this business when industry experts are talking about a global recession?
In this article, we will discover the top ten gambling companies, ordered by market capitalization; mentioning an overview of the financial situation and future prospects.
Française des Jeux (FDJ): 5.97 billion euros
Française des Jeux (FDJ) is the operator of the French National Lottery and entered the top ten with a market capitalization of $5.97 billion. But although revenue has increased, shareholders still do not have much confidence in its recovery. FDJ currently has as its main goal to be the leading operator of the French national lottery.
Wynn Resorts: $7.44 billion
Wynn Resorts has as the backdrop of its story two cities that are Las Vegas and Macau. While the city in Nevada has remarkably resumed its activities, the situation is less rosy for Macau. In fact, experts do not predict a recovery for Macau until at least 2023, assuming there are no further issues. Wynn Resorts' share price has been falling throughout this year: however, several analysts consider the corporate position to be relatively safe.
Entain: £7.2 billion
Entain is a predominantly online operator that has grown significantly in recent years. Market capitalization currently stands at US$8.2 billion, although the shares are currently valued at about £12: far less than the £17 at the beginning of 2022.
Undoubtedly this has also been partly driven by the withdrawal from the Netherlands, as well as stricter accessibility measures in the UK. Currently, experts predict an upward trend for Entain.
DraftKings: $8.34 billion
DraftKings – thanks to marketing and promotional offers – is in a leading position in the U.S. sports betting market.
The operator saw revenues of $466 million in the second quarter, although after deducting costs, it posted a net loss of $217 million. However, its stock price has actually increased.
Caesars Entertainment: $9.67 billion
Caesars is a land-based operator and after the end of restrictions caused by Covid-19, it has seen growth. However, since the beginning of the year its share price has fallen from over $89 to less than $45. Caesars is also attempting to make its way into iGaming, although it continues to focus on traditional casinos.
MGM Resorts: $13.11 billion
MGM Resorts is a predominantly land-based operator with locations in both Las Vegas and Macau, like Wynn Resorts. MGM Resorts in Las Vegas has facilitated offsetting revenue declines in Macau. The company is climbing back up after a lull. In fact, since March 2020, due to blockades and closures, its share price has plummeted to less than US$10, although we are now at a value of around US$30.
Aristocratic: AU $22.77 billion
Aristocrat is an Australian company, a manufacturer of gambling machines. The company was hit hard by the pandemic, but is now on the upswing with US$15.2 billion in market capitalization. Its Aristocrat share price has fallen from a high of over A$48 in late 2021, and is now rising.
Evolution Gaming: SEK 179.73 billion
Evolution top player on Slot machine online with SEK 16.6 billion, is only slightly ahead of Aristocrat. Its growth is due particularly for the live casino segment, and the company continues to report outstanding quarterly results. However, Evolution's shares are unstable as the price first rose considerably and then had a downward trajectory.
Flutter Entertainment: 18.38 billion pounds
At US$20.9 billion, Flutter Entertainment represents Ireland with the silver medal. Its position is dominant in both the United Kingdom and the United States, partly due to the FanDuel brand.
In recent months, Flutter has experienced steady and sustained growth, thanks to its Italian expansion through acquisition of the Sisal brand.
Las Vegas Sands: $29.53 billion.
The top spot belongs to Las Vegas Sands (LVS), number one in terms of market capitalization.
However, its shares are not yet at the pre-pandemic level and at the moment, their price is just over US$38. This is far less than the February 2020 level of $70.
The bookmaker is tied to Macau and consequently to the city's recovery from Covid-19 and it may take a while yet. We need to see if investors will have confidence in the company to wait out this complex situation.
Conclusions
By now at the end of 2022, we can say that the industry shows a good balance between online and land-based. However, it is complicated to predict whether this situation will be maintained in the future. One of the key points is to understand how and when the situation in Macau will recover, as this will certainly impact Wynn Resorts and LVS, as well as MGM Resorts to a lesser extent.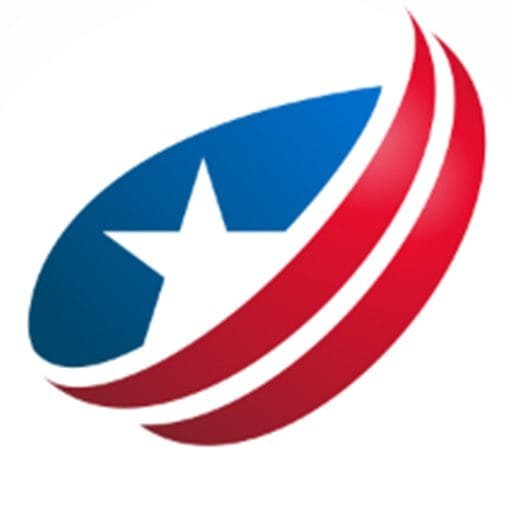 Odyssey has been the lead content writer and content marketer. He has vast experience in the field of writing. His SEO strategies help businesses to gain maximum traffic and success.