Trending Formal pant Suits For Women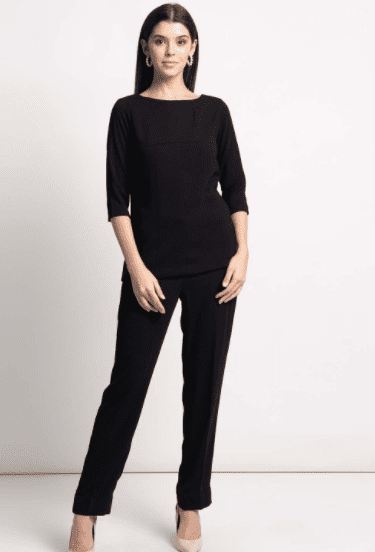 Formal pant Suits For Women! No matter what the season is or the occasion, whenever we hear someone talking about "Formal Wears," eventually, the first outfit that comes to our mind is Formal Pant Suits for Women This is because so many trends came and got obsolete, but the pant suit has always been there- making them an evergreen trend in the work-wear industry.
Cotton pant suits for women have always remained a symbol of "Power Dressing" across the globe. Therefore, women prefer wearing cotton pant suits and style them to give out a professional and chic look. Here, in this article. I have compiled some trending designs and style tips for you to follow while going for a cotton pant suit!
History of Pant Suits
Before moving forward to the trending designs and styling tips, firstly, let's get intimate with the history of pant suits. The first appearance of a pant suit goes back to the era of the '30s when Marlene Dietrich appeared in a suit on the pages of Vogue Magazine. At first, going out wearing a pant suit for women was considered too bold and inappropriate. However, by the 60's era, women's pant suit got its approval from the public and started to get accepted in the fashion industry.
During that time, any fashion statement made was used to be considered controversial. For example, some people used to see a pant suit for women as an outfit that will break the gender norm.  Some used to see it as an outfit that can never go hand in hand with the everyday lifestyle.
When we look at the history behind it, it becomes hard to believe that Pant Suits for women are now a big part of the fashion industry and almost every woman's wardrobe. Now, it is considered one of the most definitive outfit-making strong and powerful fashion statements!
Trending cotton pant suits designs for women.
While choosing an outfit, it is essential to focus on trends and designs that will make you look stylish all the way. Pantsuits, designed with an over jacket, loose-cut pants – flared, cropped, culottes, and palazzo – are trending nowadays. In addition, bright coloured prints and monochrome looks are also gaining popularity these days.  Here in this section, I have listed some of the noteworthy trends you can follow while looking for a pant suit!
Stylish & classic women's pant suit- A classic and fashionable Formal Pant Suits for Women is a must-have for your professional wardrobe. A classic pant suit often comes with double-breasted jackets and wide-legged pants for the bottoms. The cut of a classic pant suit is in such a style that the jacket sits on the shoulder, strictly giving out a more powerful look. And also, the bottom pants will not be too short in length.
You can style a classic pant suit with bright make–up and high heels or sneakers if you are more comfortable in them, but I suggest wearing pointed heels as they give out a more chic and stylish look when worn with the right outfit!
Oversized- women's pant suit- Oversized outfits are often considered inappropriate for workplaces, but fashion now is all about asking yourself – "Why Not?" before trying out a new trend. You can go for an oversized women's cotton pant suit and also pair it up with cotton tops for women inside the jacket. This will help you remove the jacket as and when necessary or even wear it as an open blazer! You can also go for a belt at the jacket's waist. If you're uncomfortable with the jacket being too loose at the waist.
Chequered pantsuits for women- A chequered or plaid pant suit for women will give out vibes of mystery and individuality at the same time. Check print has always been a major part of the fashion industry. It is here to stay and slay no matter what the season is. So, wear out a chequered pant suit, and you can even pair it up with cotton tops for women and go for an open blazer look!
Trendy & stylish printed pant suit-Print fashion never goes out of style! Go for a printed pant suit for women and choose among amazing prints that suit your style. Such as flowery, leafy, aesthetic or funky, and many more. A printed suit could be worn out on the occasion of official events or get together to give a major style statement. You can combine these kinds of suits with sneakers and trendy model handbags. This can be an interesting pick for you to break the traditional fashion approach and try something new and chic!
Classy velvet pant suits- Velvet pant suits look ethical and classy. They will surely make you shine bright and stand out in a room full of people. This kind of pant suit is premium and classy for all it can be: feminine, stylish, and chic. You can wear them with cropped pants or flared trousers!
Pant suits styled with a vest- A pant suit with a vest looks exclusively premium and sassy. These kinds of pant suits can be complemented with a rough hairdo and boots. This style is also more popularly known as a three-piece suit
Denim two-piece suits- Denim is the roughest and stylish fabric of all. It looks classy and chic altogether and can be worn in any season. A denim pant suit will not only look cool but will also give out casual vibes. You can combine it with female cotton tops, crop tops, and white sneakers to slay wherever you go!
Summer style pant suit- For the summer season, it may become hard for you to choose an appropriate and comfortable pant suit style for you. That is why there are such pant suits that are styled with blouses and cotton tops instead of a jacket! Yes, you read it right. For the hot season of summer, you can choose pant suits designed with bright and soft blouses or tops. These Formal Pant Suits for Women are perfect for evening parties or informal get together with colleagues. You can go for sleek fit pants or a flared trousers along with the blouse top!
Classy evening pant suits-If you're looking for an alternative for your evening dress to wear to an official event, then I indeed have something for you! You can go for classy and elegant evening pantsuits for women. These pant suits are commonly made out of silk or satin fabric. Which gives them give a shimmery and shiny look. Even many celebrities have attended red carpet events in these pantsuits. You can complement these suits with elegant make-up, a classy hairstyle and high pointed heels.
Here are trending and latest styles of pantsuits for women, along with some tips that you should go for. A pantsuit was, is, and always will be a powerful outfit-making strong statement. They are perfect for both, from board meetings to late evening office parties and get together. So, try buying and adding more Formal Pant Suits for Women to your wardrobe now, and be ready to look spectacular for your next outing! But confidence at the cost of comfort isn't sustainable. 
Dress up according to your mood and what you wish to manifest for the rest of the day. And watch your style evolve!
Source: https://www.thepostcity.com/trending-formal-pant-suits-for-women/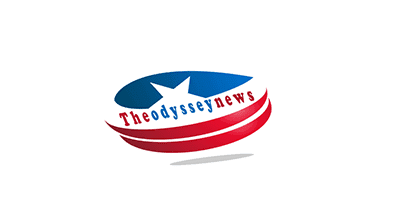 The Importance of Custom Rigid Boxes
Within the luxury packaging sector, custom rigid boxes wholesale is some of the most often used and sought-after boxes. Custom rigid boxes are distinguished from ordinary boxes in several aspects, including material thickness, opening/closing experience, and manufacturing procedures. Custom rigid boxes are often four to five times thicker than standard folded cartons and offer far more opening choices than corrugated boxes.
The decorations are also printed on paper and wrapped around the chipboard on the outside. This paper may be used both on the exterior and inside of the box, giving marketers greater opportunity to include critical messages and imagery into the packaging.
Custom rigid boxes have a structural advantage over other forms of bespoke product packaging, which is why they're so popular in cosmetics, consumer electronics, wine & spirits, and other high-end sectors.
Main Components of Custom Rigid Boxes
The rigid box is made up of two main components: a core chipboard component that acts as the box's main structural component and the wrapping that encases it and serves as a location for the brand message. After determining the box's dimensions, a big sheet of chipboard is die-cut and then scored to produce the box's 3D structure or "skeleton."
Several small die-cut holes are formed in the chipboard during the die-cutting process so that magnets may be added to the box to hold magnetic closures. A magnetic closure is a frequent element in luxury packaging that makes the item feel even more expensive while also increasing the box's security.
The wrap is a thinner, more flexible material that is trimmed to fit the chipboard's measurements, and it is the rigid box's second most important component. The wrap is then put on the chipboard and cemented in place. The wrap is the place where luxury packaging is visually and tactilely customized. The paper wrap is then die-cut into various parts and affixed to the inside and outside of the rigid box, leaving no exposed chipboard.
Advantage of using Rigid Boxes
When the product is presented in a store, a good manufacturer will additionally construct the paper wrap such that the folded lines and edges are not apparent. In addition, the key design embellishments and finishes will be put to the paper wrap, giving the custom rigid boxes a personalized appearance and feel that makes them luxurious and unique.
Another advantage of using wholesale rigid gift boxes is their ability to accommodate a wide range of luxury components, such as magnetic closures, embossing and debossing, spot varnish, foil stamping, and other high-end printing techniques. These designs, like so much else in the packaging business, are continually growing and altering to satisfy the ever-increasing expectations of customers and companies.
Common Types of Rigid Boxes
Telescoping and hinged custom rigid boxes are the most common types of custom rigid boxes. Both of these categories have subcategories.
Telescoping
The interaction between the lid and the base is what distinguishes the telescoping rigid box. The lid encloses the box and is a distinct component from the base; chocolate boxes are a good illustration of this. The seal between the lid and the box is sometimes tightly spaced to create a vacuum effect, which is prevalent in luxury and bespoke packaging. The iPhone packaging is the most renowned example of this.
Partially telescoping, the basic shoebox, neck and shoulders, and the tray and sleeve box are all examples of telescoping boxes. The neck and shoulders box are the most noticeable of these variants. The name of this box, like many others, references the shape of the box. This is the "neck" component of the box, which protrudes from the rigid boxes inside the chipboard. This gives the rigid box base and lid a flush appearance, which is highly desired in the custom packaging business. The neck is often constructed exceptionally long to create a breach between the lid and the base, allowing the "neck" to be seen.
This is done mostly for cosmetic reasons; the neck can be colored, adding another design element to the box.
Now that we've covered telescoping lids, it's time to move on to the hinged lids, which are also typically linked with custom rigid boxes. The lid is attached to the box itself, as the name implies. There are a plethora of hinged lid types, however, the most common are the ones listed here.
Hinged Lids
This is a traditional form that is the most basic of the hinged variations. It is distinguished by a single flap that is linked to one of the box's long edges. The book form cigar box is a popular version of the cigar box. When closed, this box looks roughly identical to the "cigar box," except it has a book appearance.