Top Tips for Optimizing your CV Layout
Currently, recruiters receive so many applications that they do not have time to scrutinize everything between the lines. They take a look at all the CVs and only those that catch their attention are reread in full. For this purpose, it is imperative to take good care of the appearance of the document. Here is our advice on that!
Keep your CV on One Page
Start by listing all the information you want to add to your CV. Then, choose the best CV template cv example to download online. It is important to make the whole fit in just one page. In other words, you have to summarize and only keep the most relevant information, regarding the position for which you are applying. And a suitable CV is a CV that makes an impact! But even while carrying out a sorting job, some candidates are unable to fit their CVs on a single page. If that is your case, there are some tips to save space. And even if your CV is overflowing, know that a CV on two pages is not prohibitive, provided that the background of the candidate justifies it. Just keep in mind that each information you put on the document must be relevant to the position sought.
Choose the Right Colours
Colours influence us unconsciously and participate in the craze or rejection of a product. The packaging is indeed essential, and your resume is no exception to the rule. A good use of colours can attract attention, make your curriculum more pleasant to consult and even make it easier to read by highlighting certain information. Adding colours is therefore a good idea, but on condition that you use them well. So, avoid too many hues (no more than two or three) and banish gaudy or neon hues, unless you are applying for creative professions and looking to make an original CV or graphic CV. Also consider how your resume will look when it is printed in black and white. If it is unreadable, maybe you should change a colour or two.
Beware of Graphic Elements
Adding graphic elements like icons, pictograms, geometric shapes is a bad idea. If they make your CV more visually appealing, they can also interfere with the reading of important information. In addition, some of these elements such as pie charts or logos can be misinterpreted by ATS. This type of HR software responsible for pre-sorting applications does not all know how to decipher the visual elements. And if these bots do not understand a piece of information, chances are your application will be side-lined.
warning ….?…. Date May/08/2021…?complete your profile…..otherwise, odysseynews did not accept your article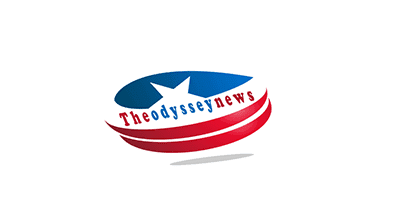 What can happen while missing the flight with Delta Airlines?
When you book flights with any airline, it's better to prepare yourself most of the time. On the other hand, check all the things that are quite necessary & try to pack all the things. But, somehow, there can be unfortunate incidences that you can miss the flight. So, you should know What happens if I miss my flight on Delta Airlines?
Overall the airways have left no stone unturned to make a comfortable journey for the passengers. It's among US major airlines & a great legacy carrier offering the passengers excellent services. However, if you have any concerns about the travel or the services, contact Delta Airline Customer Service. 
Do the passengers get charged for missing their flight?
If you go through the airline missed flight policy, it says in case the customers have missed the scheduled flights; then you can board the next scheduled flight on standby. There aren't any sort of charges you need to pay. 
How late it's allowed to board a flight with the major US airways?
Well, passengers are required to check in about 2 hrs before the departure at the airport, followed by check-in 30min before the departure & need to be at the gate 15 minutes before the scheduled departure.
What can happen if you, while booking your seats, &don't show up?
If you don't show up on the flight that you have booked, then the other flights with the same reservation get canceled. 
What are the consequences when you miss your flights with the airlines?
This is quite possible with any small or big airline that you choose to fly towards your favorite destinations. But, in the case of Delta, you need to associate with the customer representative & ask for a new ticket. 
Moreover, you can get the new tickets within 24 hrs of the scheduled departure. As the above things tell about What happens if I miss my flight on Delta Airlines?
Missed flight policy with the airlines :
While you book your seats, these things need to be sorted out in advance, so you may not face any problems at the main.
Below are the essential points that you need to go through :
As you missed your flight, head to the customer representative for the new tickets 

Now, if you don't want new tickets, the passengers are entitled to a refund & only for the refundable tickets. 

The passengers who don't owe a refundable ticket can go on a future journey with the airlines. 

You can also follow the two-hour policy, which says the new tickets can be booked for the carriers available within 2 hrs of the flight departure. 
Is there any sort of refund if you miss your flight?
If the passenger missed their flight, the airline does not need to pay any passenger bounded taxes. But as you have already paid these taxes, that comprise about 25% of your ticket prices.  
So, there is no way to get a refund from the airlines.
Conclusions:
The readers can read the entire blog & precisely know What happens if I miss my flight with the airline? However, Delta airlines español provides you with all the related to the affordable fares & last-minute deals while flying from Spain. 
you can follow me for updates on anything about traveling as well as exciting deals from all the big and small airlines.
Visit for more Details:
https://www.airtravelmart.com