Top Skills To Be A Pro In Accounting And Finance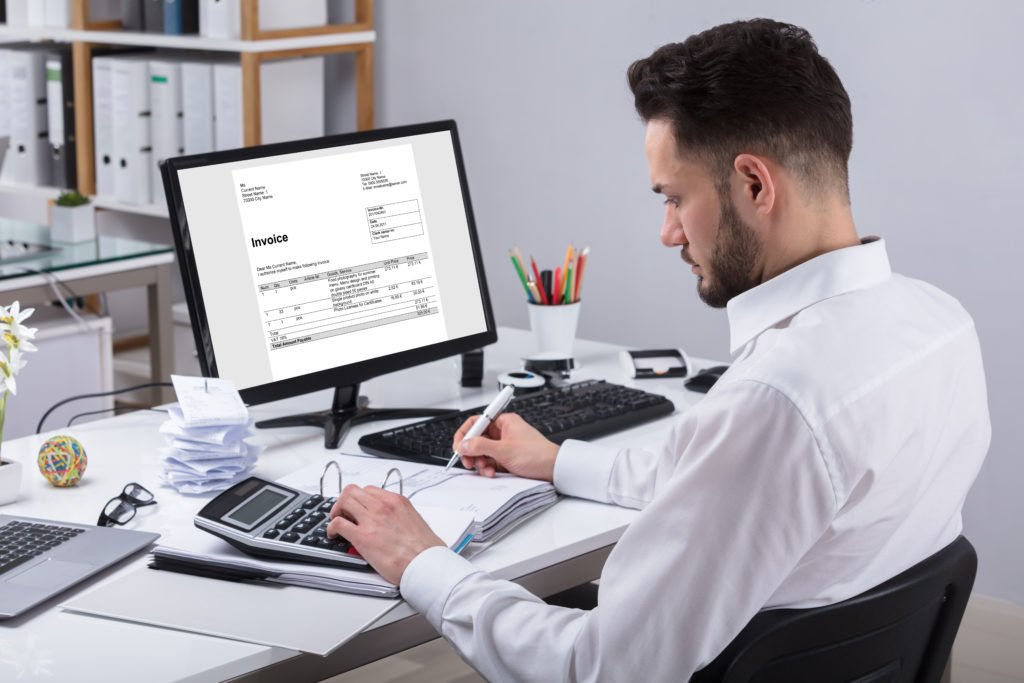 Accountants are dynamic, interesting, highly intelligent, hard-working individuals.
– Alexa Loo
The field of Accounting and Finance is a wide space with many career opportunities to work in all sorts of industries and businesses globally. They have gathered a huge excitement among several youths and are highly chosen this career prospects because their value gets on enhancing based on the market requirements.
The Bureau of Labor Statistics (BLS) projects a 6.9 percent employment growth for accountants between 2020 and 2030. In that period, an estimated 96,000 job opportunities will be present. Many aspirants are choosing the accounting programs as they give innumerable opportunities in several industries, followed by attractive salary, many job roles and many more benefits.
In this article, let's have at the skills that are required to excel one's career in accounting and finance.
Skills for Accountants to be Successful in their job
A profession in accounting is one of the best career choices, which are chosen by many individuals. About 135,000 openings for accountants, auditors, and finance professionals are estimated every year, on average, over the decade. It is very crucial to have sound knowledge of accounting, who is interested in growing in their exciting careers path as a chartered management accountant. To achieve this, the individuals should have a certain set of skills and several more essential aspects to consider. The following are a few sets of skills.
· Better knowledge of practical accounting
One of the major and high-demand skills is that contextual awareness to know the best response to an available situation. For example, AI possesses the ability to process thousands of documents within less time and also identify quantitative trends, but AI cannot make recommendations yet based on these useful insights. An expert chartered management accountant will be skilled enough with insights in analytics and AI, alongside an understanding of accountancy practices and knowledge of their organizations will be able to complete this gap.
· Doing accounting programs in tech and analytics to stay up-to-date
Doing the basic accounting programs is necessary for a career in this major field. One can set themselves apart by taking up a qualification that offers them enough understanding of the latest technologies and the ways it is emerging in the accounting field. Gaining knowledge on a few very good subjects like big data, cloud computing, and mobile applications will be a great boost. This is also very useful for budding accountants to maximize their skills in terms of data analytics. Looking out for these programs in specialized areas will be a better boost to one's employability after graduation.
· Understanding the basic concepts
To excel in a career in accounting and finance, one of the best ways is to be well-versed with problem-solving skills that play an essential role. Thus, an individual cannot simply know the definitions and strive to score better in exams. Instead, the students are required to have a good understanding of the basic concepts so that they can get betters ideas and rules. This will be helpful in numerically solving anything that is given to them. This will mainly translate into skills that will help to know better the clients' demands once they go out of campus and faces real-world challenges in the field of accounting as a profession.
· Should have a curious mindset
Curiosity is an essential trait in any dynamic environment as it develops a tendency to ask questions, know the ongoing challenges on a deeper level, and challenge assumptions. Because technology innovation is not necessarily the main part of the chartered management accountant's role, one can easily miss essential changes in the tech landscape. Curiosity is very useful to solve this issue by empowering accountants to understand the latest technologies as opportunities to enhance their work.
· Business and Communication Skills
The role of a management accountant is more related to decision-making, strategy, and planning, there will be a major requirement for communication and business skills. Apart from this being able to look at quantitative data through a strategic lens, communicating recommendations play a vital role. Communication skills are very important to employers who require accounting professionals with a collaborative personality, with better executive presence, conflict management, and adaptability.
· Better networking
Being a successful accountant is the essential goal of any individual who are on the path of career in accounting and finance. To achieve this, the aspirants are required to invest time in networking. This means they must attend career expo events that are held by the university, connect with recruiters, and actively participate in the gatherings, which are hosted by the organizations.
Finance Manager by profession, Finance blogger by passion. https://www.cima.institute/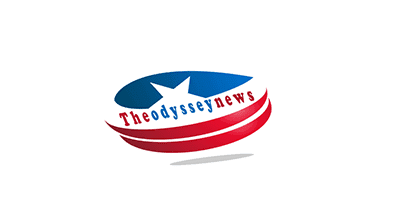 The Best Way To Create Kraft Boxes
Look no further if you're seeking the finest technique to make kraft boxes. First, let's talk about what you're trying to do. You want to make sturdy and watertight boxes with a strong seal. The most vital aspect is that it appears attractive. Plus, you want people to be proud of the product that they bought from you.
Kraft boxes packs are made of recycled paper and are sturdy yet lightweight. They're also durable and reusable, making them perfect for storing everything from snacks to office supplies. They are available in a variety of sizes, including those tiny enough to put on your desk or kitchen counter. Or large enough to hold larger items like books, DVDs, and even giant ones that can be used as outdoor storage containers.
You can customize the closures with ribbons or ties like gift wrap. And you can add another layer of style if you're looking for something more traditional. We are here with some tips for creating the perfect packaging solution! Stay with us till the end.
Use Window to Create Kraft Boxes 
We know you love Kraft containers. But finding the perfect size and design can be hard. Luckily, we have a solution for you. Window Boxes are a great way to create your custom-printed boxes with ease. They're easy to make and come in different sizes. So you can find one that fits your product perfectly without creating something from scratch. They are also super affordable.
The Window is a great way to create boxes for your kraft gift packaging needs. Using the Window, you can generate boxes with gold foil stamping, ribbon closure, and embossing plus debossing. So, if you want to save your cash and time while still achieving the desired outcomes, Window is the way to go.
Get them with Gold Foil Stamping
Gold foil stamping is an excellent technique to give a luxurious touch to your packaging. It's also an efficient technique to showcase your brand and set it out from the competition. The best way to create custom kraft boxes with gold foil stamping is by using a die-cutting machine that can print on the box. This produces the most accurate results and allows you to generate more than one box at a time.
First, select a die-cutting machine that will allow you to print on the box. It will help if you are looking for something that has a high resolution and speed so it can print quickly. You may want to try out different machines until you find one that works well.
Next, determine how many boxes you want to make. The more boxes, the better. You'll need to ensure they're all in the same place before starting so they can all be printed simultaneously. Then use your die-cutting machine and paper cutter to create as many boxes as possible in no time.
Gold foil stamping on kraft boxes wholesale will create an eye-catching design that will help increase brand awareness and give it that "luxury" feel. This makes it easy for people who have never heard of you before. But they are interested in buying from you now because they like what they see here!
The third way to create kraft packaging boxes is by using ribbon closure. You can use ribbon closure on the boxes to make them look more attractive and attractive. Also, you can use ribbon to create a bow, handle, or custom message on the outside of your kraft box. Also, you can use it as a logo or other design element to give your gift package some extra pizzazz.
Ribbon Closure is used to manufacture paper products such as cardboard boxes and other paper products. It is an important part of the manufacturing process because it provides extra strength and resistance to tearing.
The best way to create packs with Ribbon Closure is by combining tape and staples for box closures. Tape is used on the top flap of the box. In contrast, staples are used on the bottom flaps. This will provide an excellent balance between strength and ease of removal from its intended purpose for each type of closure method.
If you're using ribbon closure, ensure it doesn't overlap with other parts of the box, like the top and bottom. If these two pieces are too close together, they may not look good together; so keep them at least 1 inch apart.
4Get Embossing/Debossing on Containers 
If you want to create boxes that are durable and reusable. And easy to print, then embossing and debossing may be the best choice. Embossing is a process that applies a raised pattern on the box's surface. It is a great way to add more depth and beauty to your design. To add depth, embossing can be done with different tools, such as an embosser or an applicator.
Debossing is similar to embossing, except it has a flat surface instead of a raised one. This makes it convenient for you to apply designs onto your boxes without having any problems with ink bleeding through the backside of the paper.
You can also use them to protect your items from damage during shipment and storage. Still, they're especially ideal for books, DVDs, and greeting cards.
Find the Perfect Color Combination 
You can utilize the color wheel to find the perfect combination of colors for your box. Use it to choose the best color for your logo, product, and brand.
A color wheel shows you how different hues relate to each other on an emotional level for displaying kraft boxes. It helps you find ways to combine colors so they work well together in various applications such as packaging design or web design.
There are many ways to create kraft boxes. You can use Window, foil stamping, and embossing in your packaging.  Also, remember. You can use a regular kraft box if you want something simple and cost-effective. If you want something that looks great but can be customized, there are some great options out there.
I'm kevin Rob, from Florida. I completed my MBA in Business Management. working as a Marketing Manager at SolutionInn.
Website: https://www.solutioninn.com/