Top 5 Tools to Create Effective Infographics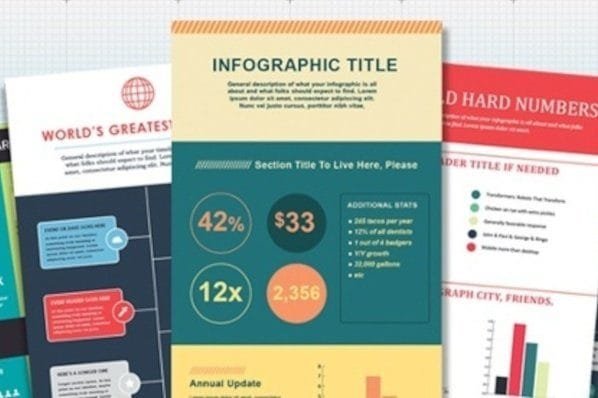 We must understand that an image is thousand times more effective than a text. When we incorporate eye-catching images, a blend of data, and graphics in the form of images, it delivers the best and complete information in a short period. Also, it does not put too much strain on the brain and eyes. 
Now the question is "Have you ever gone through an amazing online infographic?" and "How is it created?" Fortunately, one does not need to be a professional expert or graphic designer to craft an infographic. 
However, let's have a look at the whole pictures of the infographic including what makes them more effective and what tools can help building an awesome infographic. 
Reasons, Why Infographic Works
Many of us are shawm by distinct information which is not easy to get overwhelmed, but when we find an engaging visual, well-crafted visual, we have the chance to understand concepts in different ways. Such information and data can be easily well understood much faster in other formats, such as images or infographics. 
However, infographics have the potency to bring in conversations and leads as well. As per the Quick Sprout, image-based content has the highest views with 94% than content without pictures and images. Additionally, Buzzsumo says that image-based posts on social media platforms like Instagram and Facebook engage the audience twice.
Best Use of Infographics to Gain Impressive Impacts
There are some basic rules that you'll want to follow when creating your infographics to get them recognized and shared through social streams. Breaking up chunks of text in a blog or using them as standalone visuals is one way to incorporate them in a useful way. You also may consider using them for marketing either implicitly or explicitly.
Infographic is one of the most useful tools used to convey information and data in a useful way. Also, it offers a high ROI within less time. It is created for a particular purpose and sharing details with other companies. 
Consider Your Audience First
Just similar to other content, you are required to design infographics based on a particular end-purpose in mind which includes the audience consideration. It is important to focus on the brand and the audience's interest as well. Additionally, you must consider the purchasing patterns of the customers but the infographic must be styled in such a way that it represents brand and traffic.
Moreover, you may focus on visual elements. Make sure that you haven't included too much text while creating an infographic. 
Also Read – How To Download Instagram Stories?
Best 5 Tools For Infographics
Over the internet, you can find several tools that can be quite helpful in creating engaging images. These tools do not require any expertise in creating images. However, the top 5 tools are discussed below.
Canva
Canva stands on the top of the lists of 5 tools for infographics. It is a well-regarded tool that is easy to use. This tool offers 137+ infographic templates allowing access to a professional look for free. It might be a curve for some people but devoting time to learning can help you design a professional look. In addition to all these, it provides a list of free paid features and high-resolution graphics.
Visme
Visme is ranked 2nd in the best tools for creating infographics. It is a tool that helps in creating and sharing engaging and impressive infographics, presentations, visual reports, and other formats. As per the latest report, users from General Dynamics, IBM, Accenture, and 4.5 million other users use Visme for creating a tool to represent their stories. With the help of Visme, creating banners, presentations, and animation becomes easier. This tool offers tons of image galleries and templates.
Visme gives professional results in terms of data visualization and modern design. To enjoy additional features, you are only required to pay $6 monthly.
Venngage
Venngage is very much similar to other tools that involve choosing to add visuals, templates, and customizing. With the help of Venngage, users can create almost every sort of visuals – charts, posters, etc.
In a $0 to $50 per month subscription, the Venngage comes with a set of various templates for any size of business. Handling this software is easy and gives an impressive and attractive infographic with several templates.
Infogram
Infogram is known for offering slick, attractive, and interface unified a wide range of contemporary modern graphics. Here, you will find the best fit style and brand messaging, so give it a try to infogram. It comes with several datasets that can easily create graphics and charts.
This tool allows you to use cloud-based software that is important in sharing your creations with other people, team, import and export datasets. 
Google Charts
If you are experienced in creating infographics then you might have noticed that no link can be inserted for a particular product or brand. But don't worry, because Google Charts allows you in inserting your requirement. So, if you want to insert a link or hyperlink in your infographic then try Google Charts.
Also Read – How to View Private Instagram Accounts?
Manoj Bhatt is a published author at World Growth Today. He is passionate about content marketing and digital marketing.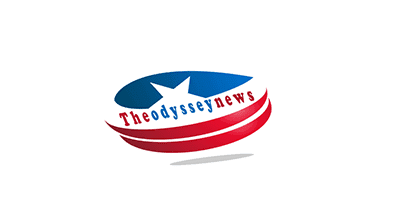 What You Can And Can't Eat With Braces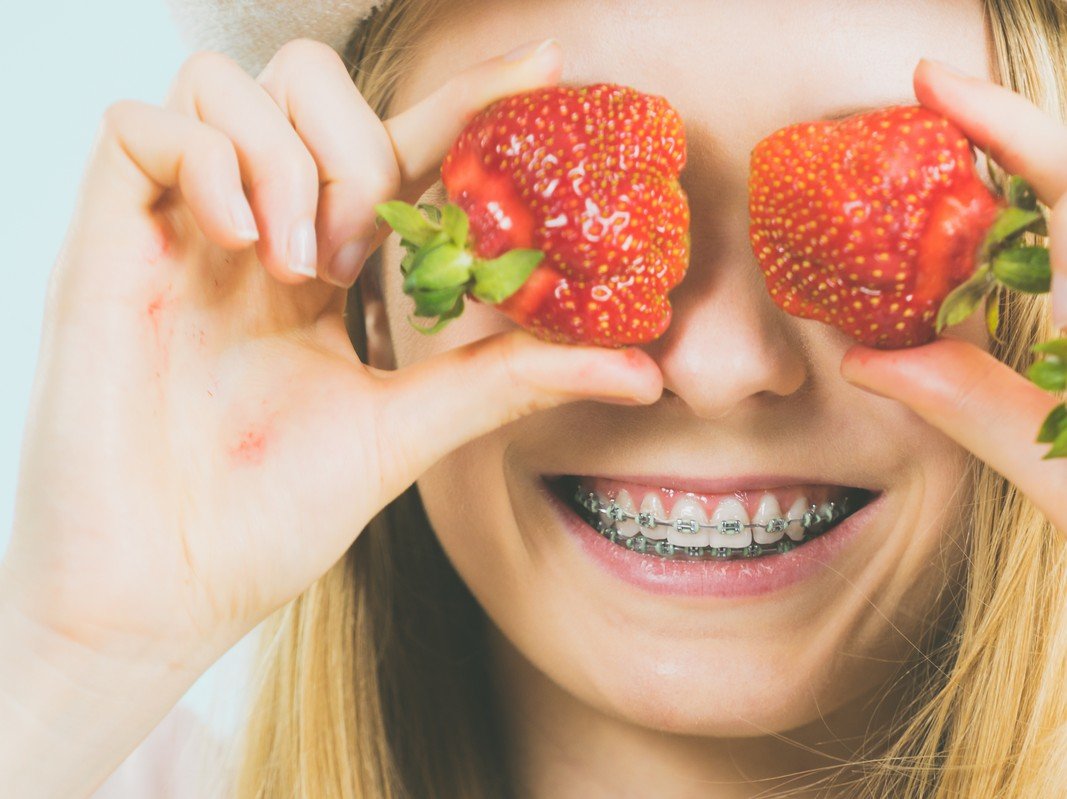 Braces can seem like a major hindrance when it comes to eating the foods you love, but if you know what's off-limits and which foods are okay to eat with braces, it's much easier to keep your teeth clean and healthy while still enjoying your favorite meals. Here's what can't you eat with braces!
Why Are Dietary Changes Needed With Braces?
Typically, with braces, you'll want to stick to a soft-food diet. Avoid crunchy and sticky foods like nuts and hard candy—they can get stuck in between your brackets and wires. Foods high in acid (like citrus) also should be avoided because they can cause damage to your teeth while you're wearing braces. Focus on what you CAN eat rather than what you CAN'T eat—the list of permitted foods is pretty long! The chart below will give you an idea of what's okay
Why Are Dietary Changes Needed With Braces?
Eating regular food with braces is possible, but you need to be careful. Though it varies from person to person, most people have an easier time eating softer foods with braces. For example, if you have an appliance on your upper teeth, try mashing up soft foods such as bread and bananas rather than crunching hard items like apples or carrots. It may also help to cut food into smaller pieces before eating. It's also important to avoid sticky foods since they can get stuck in your braces; chewing gum and chocolates are good examples of things that should be avoided while wearing braces. A healthy diet rich in fruits and vegetables is still a great choice for those with fixed appliances; just cut larger pieces into small bites before eating them!
To Protect Braces From Damage
Avoid sticky or chewy foods. Sticky foods, such as caramel, gummy candies and taffy, can damage braces by sticking to brackets and wires. Chewy foods such as raw carrots and celery have a tendency to get caught in orthodontic appliances. If you must eat these foods, carefully break them into bite-sized pieces first. Don't Pop Your Gums: Keep your mouth closed when chewing food or brushing your teeth with a toothbrush or floss. Picking at your braces could loosen an attachment or wire that's holding an appliance in place—and it's very difficult to put back together! A diet rich in calcium helps strengthen teeth, which is good news for braces wearers.
To Avoid Discomfort After Adjustments To Braces
Because your braces are new, your gums will be tender after an adjustment. To ensure that you avoid discomfort, you'll want to follow these food guidelines: First and foremost, avoid chewing gum (and using a straw) for at least 24 hours after a tooth is moved. Avoid sticky candy and foods like caramel because they may stick to or pull on your braces and cause irritation or pain. Additionally, try to avoid popcorn and hard candies; these often get stuck in braces. Finally, if you have any questions about what types of food are safe for you to eat with braces, ask your orthodontist before eating it.
To Reduce The Risk Of Stained Teeth
Stained teeth are a common side effect of having braces. To reduce your risk of stained teeth, follow a strict oral hygiene regimen and avoid foods that can stain your teeth, like coffee, tea, soda and berries. During your appointment with your orthodontist you'll be provided with instructions to care for your teeth during orthodontic treatment. No matter what type of braces you have, it's important to brush after each meal and drink lots of water throughout the day. A whitening toothpaste or a whitening rinse can also help keep staining at bay while you're wearing braces.
To Change Chewing Technique
Your orthodontist wants you to wear braces for a reason: They'll help straighten your teeth. If you're wearing them properly, your braces shouldn't have any issues—but it's still important to take care of them as much as possible. Instead of gnawing on chips and sandwiches, try eating softer foods like soup or pudding. As long as you're paying attention while chewing, there's nothing that should cause an issue with your braces. Avoid sharp foods like apple seeds (they can get stuck in brackets), popcorn kernels (the same thing goes) and nuts (which are just bad for your teeth all around).
What You Can Eat With Braces
While orthodontic appliances such as braces, retainers and mouthguards may take some getting used to (not to mention a considerable investment), there are plenty of foods you can eat with them. For example, hard or crunchy foods that don't need much chewing — like carrots and chips — aren't going to bother your new dental work too much. But soft and sticky foods can cause damage if they adhere too tightly to your teeth or appliance. As long as you follow these guidelines, you should be able to keep enjoying most of your favorite healthy snacks while wearing braces.
What You Can't Eat With Braces
Many foods aren't safe to eat while you have braces. It's not just sticky foods and hard foods that can damage your braces – many chewy, crunchy, or hard-textured items are unsafe as well. Foods that are too hard for teeth can damage brackets and wires on braces. Some examples of what can you eat with braces