Top 10 Ways to Use Turmeric to Boost Your Health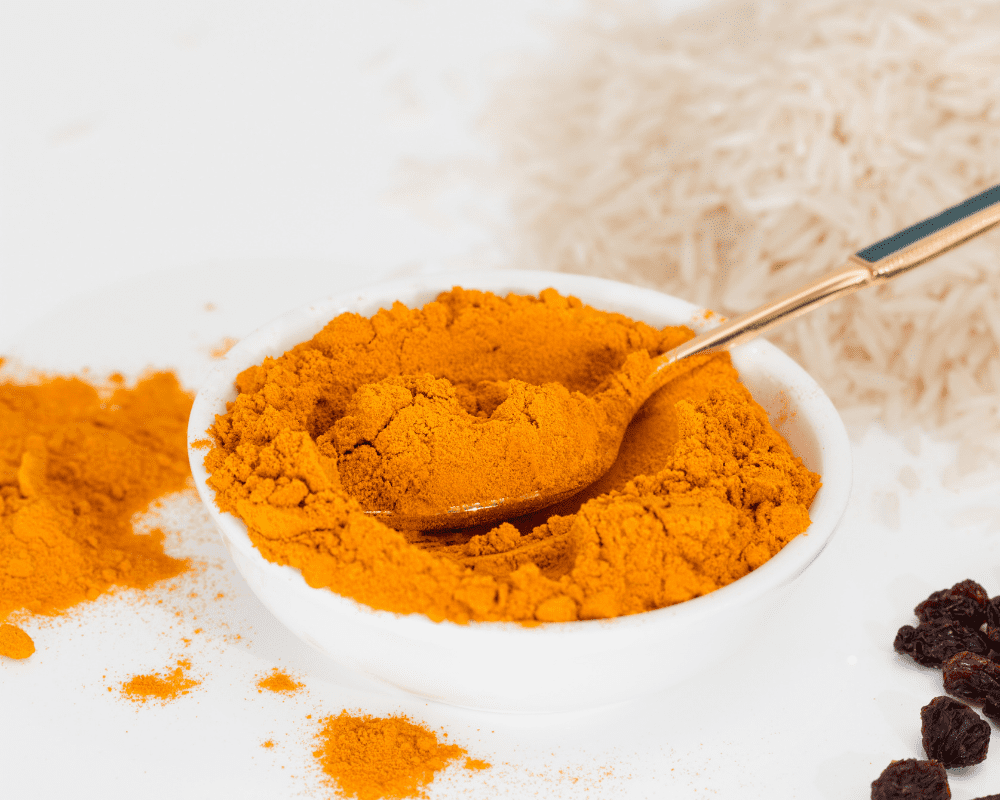 If you want to use spices to boost your health, purchase them from the wholesale spice suppliers available online. It is no wonder that turmeric is an essential part of your spice rack to an everyday pantry staple. 
Turmeric relatives of ginger have shown promise in protecting us against cancer, heart disease, and other severe health conditions. This herb is inexpensive, safe, and pleasantly mild-flavoured, making it an easy spice to work into your life. 
So, without any further discussion, here are some ideas to use this herb to boost your health. 
Tips To Utilise Turmeric And Improve Your Health
An easy, simple way to consume a consistent amount of this herb in your diet is to drink turmeric tea. It is a traditional ayurvedic remedy that may prevent colds and ease exercise-related muscle soreness.
Mix it with egg or tofu scrambles
Turmeric is one of the famous Indian spices primarily used by people for its health benefits. It is a tasty, colourful addition to savoury dishes. Although it is a primary ingredient in curry powder, it is not spicy-hot on its own.
Next time, when you are scrambling eggs, stir in this herb. It is an easy way to boost your intake without overpowering your taste buds.
Beat up some salad dressing
It takes five minutes to make attractive, anti-inflammatory turmeric dressing to liven up green salads and other dishes. First, whisk together one teaspoon of its powder, two teaspoons of white miso paste, and two teaspoons of lemon juice. 
Moreover, you can add one-fourth cup of olive oil and one-fourth cup of tahini until well-mixed. Then, you can toss it with salad or use it to marinate tofu, chicken or fish. Also, it makes a tremendous raw dip using various vegetables.
Try this spice bone broth coconut milk
Reap the anti-inflammatory benefits of both bone broth and this herb from wholesale spice suppliers with this warming drink. For this, you can blend one cup of full-fat coconut milk and one cup of bone broth. 
Add two teaspoons of turmeric, half a teaspoon of cinnamon, a pinch of black pepper, and one teaspoon of raw honey.  Moreover, you can also mix one-fourth of a teaspoon of ginger powder in a blender. 
You can heat in a saucepan over medium heat for three to five minutes, then drink it warm.
Season roasted vegetables with this spice
Suppose you are getting tired of dull roasted veggies. Instead, you can use turmeric, a tasty way to add a different flavour to your plate. It gets exceptionally well with cauliflower, carrots, potatoes, and any root vegetables.
Sprinkle it generously, before or after cooking the vegetables. You can add sea salt and black pepper into the mixture to enhance the body's absorption of curcumin.
This one method could not be more straightforward. Next time, when you cook rice, simply stir in this herb afterwards and mix well before serving. Again, you can start with a small amount, taste it, and then adjust as required to get the needed flavour. 
Swap your typical breakfast with this herb tinged green smoothie to start your day with a nutrient-rich diet. You can blend a few large handfuls of leafy greens like spinach, arugula, kale, and more with some healthy fat.
Those healthy fats like half an avocado, a tablespoon of coconut oil, a scoop of nut butter, or a spoonful of ground flaxseed. You can add a pinch of mineral salt into your liquid choices, such as coconut water, milk, or water. Moreover, you can add this herb to add taste to your dish. 
Turmeric is used to cure inflammatory bowel conditions such as colitis and irritable bowel syndrome. So, it is a perfect ingredient to include in a gut-soothing soup. You can make your favourite soup recipe using various materials. 
Those materials include organic chicken bone broth or vegetable broth as the base. You can add this herb into a mixture a bit at a time. Then, you can stir and taste this soup until you get the right flavour. 
You can include plenty of vegetables to amp up the antioxidant content. 
You can add this herb into the mix rather than the random spices to season your fish. Then, you can shake it well before or after baking, grilling or pan-frying your fish for a hassle-free healthy diet.
Walnuts are already a healthy brain food, but they are even better when combined with this herb. Mix a splash of olive oil in a bowl with a shake of Curcuma longa, sea salt, and black pepper. 
Afterwards, stir in a few handfuls of raw walnuts with a good coating. Spread them on a baking sheet and bake at one-hundred seventy-six degrees celsius for five to ten minutes. You can occasionally stir until lightly toasted.
How much turmeric should you consume for a healthy diet ?
It is safe to take up to eight grams daily, but we recommend using it on the lighter side. Roughly about five-hundred to one-thousand milligrams daily for the general people. You can try taking it with heart-healthy fats like avocado, nuts, oils, and seeds for optimal absorption.
Digital Marketing Stretegiest | Content Writer | Blogger | Enthusiastic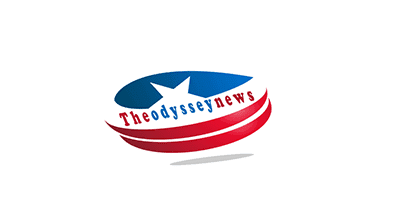 A quick guide to wedding photography
Wedding photographer is a fascinating profession. It's an unusual mix of anxiety and happiness. You can be pushing around individuals you have never met before one minute, and then joking and laughing with the same folks the next. Even if you are a complete stranger attending the most significant day of someone's life, you can still leave it feeling like a family member.
To be a photographer at weddings is difficult, despite how fulfilling it is. It's crucial to do a nice job because the wedding day is the most significant day for couples and many other people too. Although your very first wedding photography encounter can be intimidating, there is no reason that it cannot be a success with the correct planning and mindset. Expect plenty of blunders and laughs on your journey.
If you are just starting out, these are the tips you will have to learn before anything else.
1. Become acquainted with your gear
If you have just scored your very first wedding job and you want to buy a fresh new sparkling camera for that job, make sure you have practiced with it thoroughly first before the important day. This covers all of the accessories and equipment you intend to bring, and of course the camera itself.
There is nothing worse than you being unable to understand your equipment while you're supposed to be shooting, whether it's lenses, memory cards, tripods, or even a camera you just bought. This may appear unprofessional, and you may feel ashamed. So, it is important to be familiar with your gear before the wedding day.
2. Examine the location
Given the distance you might travel, it might be easier said than done. If you live nearby or are traveling a day before, then it is worthwhile to visit the site to get a sense of where you'll be shooting on the big day.
Even examining the location and knowing what you are up against will help you mentally prepare. It is even good to look at photographs other photographers done at the same location and envisioning if you can do anything differently or it will be the same.
3. Perfection comes with practice
It's a good idea to practice snapping shots before the big day, and also acquainting yourself with the equipment and technical capabilities of your camera.
Solicit the help of some family members or friends to perform some traditional wedding poses. Cape Town Based Photographer PTR told us that snap photographs of them in a range of locations, from various angles and different distances, so you can become used to customizing the camera's features to fit the situation. It's also a good idea to capture them quickly so you can recreate the situation on the day of the wedding.
4. You need experience in wedding photography so go get some
You can use your camera to practice as much as you like. It is really one thing to take shots around your garden and house but it is totally another thing in an unknown location with hundreds of strangers looking at you.
Try to assist an expert wedding photographer a few times before the first wedding you do, if possible. With this approach, you will see everything handled by a professional and you will more likely handle it better when your day comes. Taking pictures is only part of the work; additional responsibilities involve preparation and planning, dealing with other people at the wedding, and promptly and calmly overcoming obstacles. Even if you are just lugging all of their belongings around, having prior knowledge and experience can be beneficial.
You will also have the opportunity to ask any questions about any issues you may have. Working with an expert will get you a reputation on your name and it might also help you in finding future work.
5. Talk to the groom and bride ahead of time
In addition to establishing a list of any images you would like to capture, it's a good idea to ask the groom and bride about any must-have photos.
For example, they might like to photograph a sentimental position they wanted to create with family or friends that they haven't seen in a long time. Some couples choose photographs of tangible objects, like cake. If you receive some suggestions from the groom and bride ahead of time, it will help you on the big day because they are usually busy and don't have much time to talk. The groom and bride will not be able to complain about missing any must-have photos this way.
Now that you know how to capture your very first wedding, there is nothing stopping you now. This quick guide will help you ease your nerves.