Tips to start a One-Product Store
Ever since the Corona hit the world worldwide, the majority of the people are either shifting their business online or starting to prefer doing online business, as there wasn't much to do while sitting inside the walls of your houses locked down.
Among so many businesses that roared success, online Dropshipping has also been one of the most successful businesses in the field. Seeing the success rate of this business, loads of people adopted this business as their own, but not all were able to succeed as most of the individuals didn't even know where and how to start.
Seeing this deteriorating average, the experts at Shopify Dropshipping Stores has lent out some of the tips that must be adopted especially if you are planning to start your business with a one-store product as a start which is a smart choice if you are just starting.
Although there are a lot of pointers that you need to consider while starting a business but some of the most vital business tips that one must bear in mind while starting a business are as under:
As the store that you are planning to start is a one-store product, this may keep you sorted as there will be fewer complications and confusion but, in the meantime, having a one-store product means that you will only have a single chance in selecting a kind of product that would attract an audience to your store. To select a product, you must keep in mind that the product must have winning characteristics like a wowing factor, a solution to all the problems, and last but not the least, excellent profit margins. While finding a store with such characteristic, another way of finding a trending product are the reviews on the trending products or using tools specifically designed to help you find the near-perfect products.
After carefully choosing the product for your one-product store, the next pointer that you must take is to design and write the content on the store about the store as per the perspective of the buyer/visitor. The content most importantly that you write on the store or about the product must answer all the questions that any potential buyer would think of, like:
What problems do they face?
How can the product minimize or eliminate the problem?
How is the product different from the rest of the sellers?
Answering such questions, beforehand is the only way to convince the potential buyer to be your client. Therefore, always think of the audience that you are targeting when writing for the content or designing the page of your store.
After carefully considering the aforementioned steps, the next pointer that you need to take is to choose a domain name that is a representation of the product that your store has to offer, since it is a one-store product, it won't be that difficult to choose. One of the main reasons for choosing a domain name that represents your product in the store would help build trust among your potential visitors.
The next crucial guideline to remember is to select a supplier who can deliver quickly. The speed with which your products are delivered determines the performance of your store and the number of orders placed by clients at your online store. As a result, this tip is critical to the success of your business. One of the major advantages of an online one-product store, as you may know, is that you only have to perform a few things once, allowing you to devote your complete attention to it. Finding a provider is one of those things. Because you'll only be selling one product, it's critical to choose a supplier who can provide quick shipping, competitive pricing, and outstanding customer service to ensure that all of your customers are satisfied.
Lastly, after choosing the name, and domain, the most important thing to keep your potential clients interested in your store is through an attractive theme that fits the needs of your one-store product.
When all of the pointers are carefully followed, it can result in developing a fully optimized and functional one-store product that can be of great assistance if it is kept regularly updated. If you want to free yourself of all the hassle, get in touch with the experts at Shopify Dropshipping Stores to get a store of your choice.
Providing you with the finest and functional Shopify Dropshipping stores that can add more to your business's success! get in touch with our experts now to get the best deals.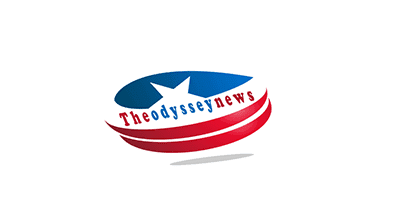 Is It Time to Buy a New Industrial Wireless Router?
When it comes to machine communication, Industrial wireless routers play an important role in transferring the internet signal throughout your business setup. It helps to maintain a stable network by connecting all your devices. Industrial routers last for many years, still, they can wear out.
When you experience unusually slow internet speed and irregular Wi-Fi coverage, it's time to address if your router is spoiled. If yes, you need a new router. You can prolong the life of your industrial modem router by taking the best care of it. However, despite proper care, some inevitable factors cause the router to wear out. Do you want to know about those factors? Let's read this article to know every indication to buy a new router:
Indication Signs That You Need to Buy a New Router
Do you need to buy a new industrial router? Let's find the answer. Just due to slow internet speed doesn't mean you need to replace your router immediately. Buying a new one is costly so you need to make sure that you need one or not. Here is some sign that indicates that you need to replace your router or repair it.
Do the longer buffering period while streaming annoy you? Does it take a long time to load any websites? The reason may be the dropped internet speed. And the constant slow speed of the internet is one big sign that your router has problems. There could be two reasons behind this:
Increased network traffic
Reduced bandwidth availability
However, if you have already examined the possible cause of slow connectivity, it can mean your router is damaging. So, what to do to avoid further damage?
Firstly, you need to know whether the problem is coming from your router. Plug your computer directly into an industrial wireless router and see if the problem is still there. If so, then the reason may be network traffic and reduced bandwidth. But if the speed becomes normal again, it's clear that your router is losing its functionality.
Indicator lights are the best signs to determine the router's functionality. For a properly working router, these lights remain lit or blinking. But if you don't see any light, there is a problem with your router. In normal conditions, lights always remain lit when the router is powered on. You can try to turn on and off the router, and remove and insert the cables in their ports, if the problem is still there, contact your internet service provider to ask if you need to repair or replace your router.
Most routers can stand the heat impact depending on their brand and material. However, heat can damage the industrial routers of more than three years of age. So, if you are using the router longer than its average lifespan, it can suddenly stop working or its internal component may get damaged by overheating. You can place your router in a cooler area to see if there's any difference. If not, you need to buy a new router.
The last and most definite sign of the router's failure is that it completely stops working. It means your device has stopped responding to your clicks and indicator lights are off constantly. In this case, first of all, check the connecting cables that link your computer to the modem. Make sure to insert wires in their proper ports. In addition, you need to confirm the power source is completely working or not.
Bottom Line:
When you have been treated with all the possible causes and the industrial modem router is still far from working properly, then your industrial 4G LTE modem routers must be worn out. In this case, recover it or replace it because it will continue to disturb your important tasks and delay your projects. If you can manage the budget, replacing the industrial modem router is a more viable as well as efficient option.
Other Web Tags: