TIPS TO IMPROVE YOUR SWIMMING TECHNIQUE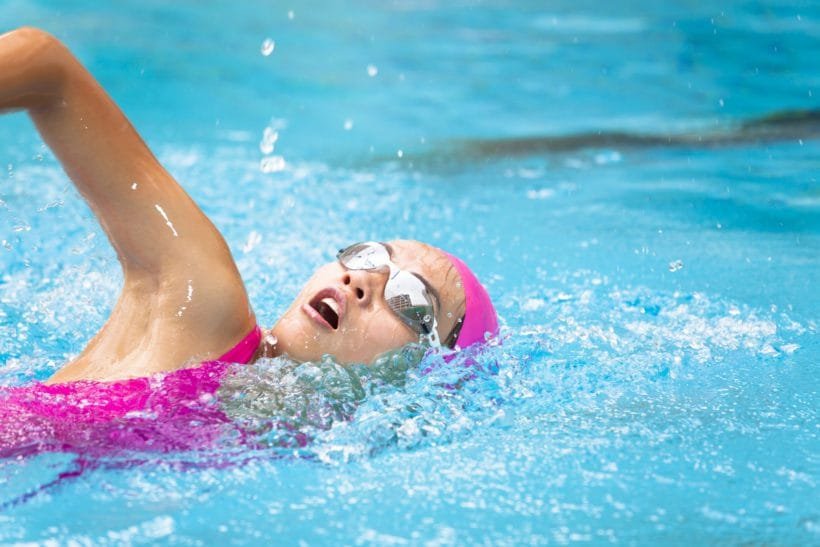 Ever wondered how the professionals ace their swimming strokes? We've got some great top tips from Lizzie Simmonds, who explains how to improve your swimming techniques for four different strokes: front crawl, backstroke, breaststroke, and butterfly.
How to improve your swimming technique for front crawl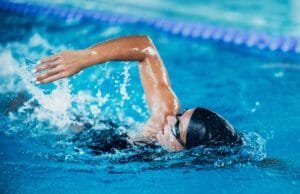 Swimming front crawl efficiently involves all sorts of coordinated movements; balancing arm strokes with leg kicks, plus remembering to breathe at the right time. If you're struggling with coordination, try some of these elements whilst practicing at the wall of the swimming pool.
1. Practise turning your head
To practice side breathing, you may want to stretch your arms out in front of you (holding onto the wall) and kick your legs behind you on the surface. Of course, you won't move anywhere, but you'll have the perfect opportunity to practice turning your head to the side to take a breath.
2. Don't point your toes
For the front crawl kick, remember not to point your toes (even though this is what it looks like elite swimmers are doing!). The foot and ankle need to be relaxed, as this will allow you to utilise a greater range of motion during your kick. Your foot will naturally move into a streamlined position in the water, but you shouldn't be actively forcing it!
3. Practise kicks at the wall
Breaking downstrokes like this is really important, even elite swimmers do drills to improve one part of their stroke at a time. If you have little ones, practicing at the swimming pool wall can be a safe way to introduce them to the feeling of putting their face in the water. Holding onto the wall and trying to kick as hard as they can is also a fun (and splashy) way to improve their leg kick! Just watch out for other swimmers who may not appreciate their efforts quite as much as you…
How to improve your backstroke swimming technique
When swimming backstroke, you're aiming to rotate your body on an axis (as if there were a pole going down through the top of your head through your body). The arms and hips rotate together on this axis, whilst the head should stay perfectly still, looking up at the ceiling. Try these tips to master this stroke…
1. Perfect your head position
A fun drill to practice the backstroke head position involves bringing a paper cup to the pool. Fill the cup half full of pool water, then push off the wall (on the surface), carefully balancing the cup on your forehead and trying to swim backstroke without spilling any of the water. The aim is to still get a great rotation of the shoulders and hips, without moving your head!
2. Work on your glutes
One of quickest ways to improve your backstroke is to increase your glute strength. Weak glutes mean that when you begin to tire during the stroke, the hips are likely to drop in the water. This of course increases drag, slowing you down. Working on glute strength in the gym can help you keep your hips high, enabling you to stay flat in the water.
How to improve your breaststroke technique
Breaststroke can be one of the most relaxing strokes for casual pool-goers but it is technically very difficult to get right. It's also the stroke that you will tend to see the most variation in at an elite level. A general rule of thumb is that it's not about how hard you pull or kick, it's about how fast you can return to a streamline position after every stroke. Here are some tips for perfecting the technique…
1. Make yourself streamlined
A great drill for perfecting the streamline position after each stroke is practicing your breaststroke leg kick with your arms held in a streamline (thumbs linked) position at the front. Even better, use a snorkel so that you don't need to disrupt your line to breathe.
2. Keep your leg kicks narrow
When watching elite breaststrokers underwater, you'll notice that most have a surprisingly narrow leg kick. This is because the power created by a wide leg kick is negated by the increase in drag. Your goal is to hinge at the knee and draw your heels up rather than out. This will keep your kick within your body line, maximizing efficiency.
You can practice narrowing your leg kick by holding a pull buoy between your thighs and kicking without letting it go. Do a couple of lengths like this and then leave the pull buoy at the wall of the swimming pool and return to the main stroke, trying to emulate the narrow kick that you just practiced.
How to improve your butterfly stroke
Butterfly is usually seen as the most difficult stroke, even for elite swimmers. It requires a strong upper body, perfectly timed breathing and rhythmic momentum. Otherwise, it can feel like you're sinking! Try these tips to improve your swimming technique for the butterfly stroke…
1. Don't overdo the undulations
One of the biggest mistakes that beginners make when swimming the butterfly stroke is undulating up and down too much. When your arms enter the water at the front of the stroke, try shooting them forwards towards the end of the pool, rather than down towards the bottom. Flattening your stroke will save you energy and ensure your momentum is directed at moving you forwards.
2. Build your upper body strength
During the underwater catch phase, you should drop your fingertips towards the bottom of the pool, by bending at the elbow. Pull through underneath the body in this position, all the way to your hips, before exiting the water for the recovery part of the stroke where your arms return to the front of the body. Building strength in your triceps, pectoral, and latissimus dorsi muscles can help improve the force you are able to apply to the catch phase.
3. Perfect your breath
When breathing, try and keep your head low to the water. Raising up high means the rest of your body will drop down, which really increases your drag.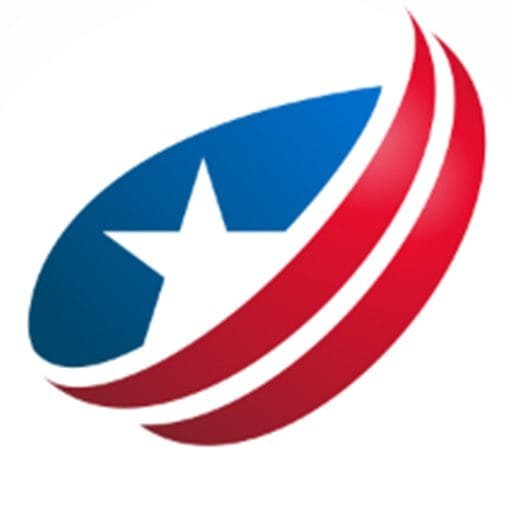 Odyssey has been the lead content writer and content marketer. He has vast experience in the field of writing. His SEO strategies help businesses to gain maximum traffic and success.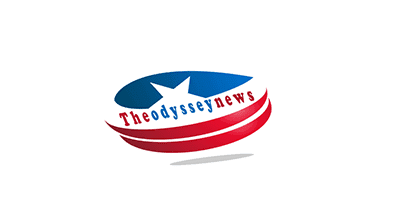 Pakistan look to end decade-long Asia Cup drought but Sri Lanka have psychological edge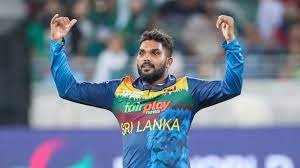 Will Pakistan win their third Asia Cup? Or will Sri Lanka be crowned for the sixth time?
It is a tournament Pakistan love but a tournament that hasn't always loved them back. Pakistan's lack of success over this competition's four-decade history has been baffling, given, if history is a guide, there are only three possible destinations for this trophy. For the first half of the tournament's existence, India and
Sri Lanka played musical chairs
, with Pakistan kept out in the cold, making only one of the first six finals.
They won the Sharjah Cup, the Nehru Cup and even the World Cup during this time, but the Asia Cup remained elusive. It wasn't until 2000 that a Moin Khan-led side finally touched the one piece of silverware that Pakistan had been denied. But it took them another 12 years for their next title. It has been a further decade since, and while India and Sri Lanka have split a dozen of these between them, Pakistan cherish the memories of those two.
The tournament has evolved, this particular edition is in the T20 format, and fans been gifted a vintage Pakistan side: wild, excitable, unpredictable, and against all odds, still here. The manner of India's routing of Afghanistan and Sri Lanka's subsequent dismantling of Pakistan means those two Naseem Shah sixes really were the difference between qualification and elimination. Now, Babar Azam has the chance to achieve what only Moin and Misbah-ul-Haq have accomplished for Pakistan – the official continental supremacy.
Pakistan have not necessarily looked destined for glory this fortnight, beginning with a final-over defeat to arch-rivals India. They inflicted a loss on that same opponent a week later to invigorate a flagging campaign, but stumbles against Afghanistan and Sri Lanka suggest a lot of work still needs to be done – not just with bat in hand, but, for this young side, also when it comes to keeping emotions in control; there was evidence in that game against Afghanistan that nerves, and perhaps tempers, threatened to get the better of them at crucial moments.
Tempers are less likely to flare in the final, though. Each Asia Cup side has had a complicated relationship with the others, but Pakistan vs Sri Lanka is perhaps the friendliest fixture of all. Throughout most of their history, these two nations have enjoyed cordial relations, and been there for each other in their toughest times. That warmth has been evident on the field as well, and there is no reason that should change.
A Sri Lankan redemption arc, though, is perhaps a neater, easier graph to chart, though nonetheless dramatic for it. Not many would have expected Sri Lanka to be here after they were blown away by eight wickets and almost ten overs to spare in the opening game by Afghanistan. Against Bangladesh, too, they looked done for in a steep chase until Kusal Mendis, Dasun Shanaka, and Bangladesh's own mistakes saw them sneak through to the Super 4s.
But since then, their campaign has turned around. The batters, right through to the lower order, played modern, aggressive, entertaining cricket that has lit up this tournament, gaining them fans outside that little paradise of an island itself. Afghanistan were swiftly avenged, before a thrilling win against India effectively saw them through to the final. The way their batters held their nerve at the death against India made that win especially impressive as they trumped an opposition that had beaten them in 14 of the last 17 T20Is.
The win against Pakistan in the last game of the Super 4 round perhaps means they go into the final as favourites, but not mentioning the value of the toss would be irresponsible. Only three times has a team defended successfully in the tournament – Hong Kong's two opponents and India against Afghanistan – and while there have been plenty of close games to suggest it needn't have been that way, the value of winning the toss cannot be overstated.
Form guide
Pakistan LWWWL (last five completed T20Is, most recent first)
Sri Lanka WWWWL
In the spotlight
Whether you're Team Total Attack or Team Platform Building, Pakistan's T20 fortunes are tethered firmly to the kind of day Mohammad Rizwan is having. He might take his time and hold up one end, which gives the rest of the side something of a comfort blanket – that only becomes really apparent in how exposed the side feels when he falls early. Even better for Pakistan, if he could find his timing from relatively early on and get them off to a rapid, if not flying, start. A struggling Rizwan often means a struggling Pakistan, not just because his runs might be missed, but because Rizwan in the right mood lifts the spirit of the entire side. He has become this T20I side's heartbeat, as well as the bellwether of its performances.
Wanindu Hasaranga doesn't mind playing against Pakistan. The 3 for 21 he picked up in the dry run for the final wasn't a one-off. Quite literally, in the sense that he had registered those precise numbers in a T20I in Lahore as well to help Sri Lanka clean sweep Pakistan 3-0. It was really that tour of Pakistan that kickstarted his career, and he hasn't looked back since. Pakistan remain, statistically, one of his most favoured opponents, against whom he has bagged 11 wickets in four matches. These include a Player-of-the-Series award as well as two Player-of-the-Match performances. Add to that his ability to contribute runs down the order, and it becomes clear why his battle against Pakistan might be key to the destination of the Asia Cup.
Pitch and conditions
It will be hot and dry again, as it has been all fortnight.
Team news
After resting a few players in the last game, Pakistan should revert to the side that won three games in a row prior to Friday's defeat.
Pakistan (probable): 1 Babar Azam (capt), 2 Mohammad Rizwan (wk), 3 Fakhar Zaman, 4 Iftikhar Ahmed, 5 Khushdil Shah, 6 Shadab Khan, 7 Asif Ali, 8 Mohammad Nawaz, 9 Naseem Shah, 10 Haris Rauf, 11 Mohammad Hasnain
Sri Lanka may consider bringing Asitha Fernando back, but after that commanding bowling performance on Friday, an unchanged XI is more likely.
Sri Lanka (possible): 1 Kusal Mendis (wk), 2 Pathum Nissanka, 3 Dhananjaya de Silva, 4 Danushka Gunathilaka, 5 Dasun Shanaka (capt), 6 Bhanuka Rajapaksa, 7 Chamika Karunaratne, 8 Wanindu Hasaranga, 9 Maheesh Theekshana, 10 Pramod Madushan, 11 Dilshan Madushanka
Stats and trivia
Haris Rauf is three strikes shy of 50 T20I wickets.
This is the fourth time Sri Lanka and Pakistan are playing an Asia Cup final, with Sri Lanka winning two of the previous three.
Quotes
"When building a team, it is great for us that different players have stood up when it counts and helped the team win matches. As a captain, this is important for me, and it helps pave the path for future success for the team as well."
Babar Azam relishes the contributions from multiple players this competition
"As a tournament, looking back, this has been one of the best Asia Cups we have had, and we are looking forward to the final."
Dasun Shanaka has his eyes firmly on the prize
I am an experienced financial analyst & writer who is well known for his ability to foretell market trends as well.