Tips to Get Rid of Dry Skin by the dermatologist in Bangalore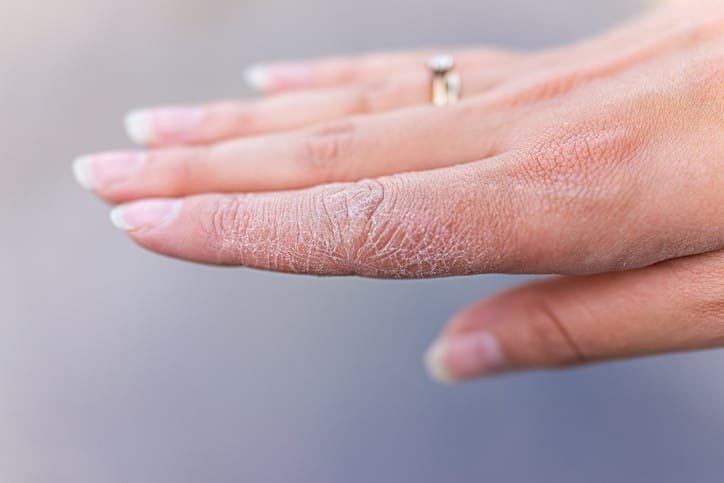 If you are someone who has dry skin, you may constantly deal with cracked, itchy and flaky skin. Only applying moisturizer on your face and body is not the solution. It is the right time to get your Bajaj Finserv health card and visit a doctor. Consulting a professional will help you understand what is causing dryness. And in this blog post, we are sharing some of the best tips by a dermatologist to treat dry skin.
How You Bathe Affects
When the level of humidity drops, your skin is likely to feel dry; therefore, make sure that you close the bathroom door while showering. Additionally, instead of using hot water, use warm water that does not strip away the moisture of your skin. And, avoid taking long showers; 5 to 15 minutes duration is adequate. Another important thing that impacts the texture of your skin is the kind of cleanser you are using.
Go for a body wash and face wash that are gentle and fragrance-free. Moreover, apply the cleanser adequately to avoid stripping the moisture level of your skin. Do not wait for your skin to completely dry before putting on moisturizer. Gently blot your body with the towel and apply moisturizer immediately afterwards.
Moisturize When Your Skin Is Still Damp
The best dermatologist in Bangalore would suggest you apply moisturizer on damp skin. Lotions, crèmes, and ointments trap the existing moisture within the skin. For these products to trap moisture, you need to apply them when your skin is still damp. Gently dab your body and face after the shower and apply moisturizer.
Cream And Ointment Works Better Than Lotion
You might be using lotion your whole life and wondering why you still have dry skin. Now that you have used your Bajaj Finserv health card and gotten a consultation, you realized you were doing it wrong. Cream and ointments are less irritating and more effective than lotion. People suffering from dry skin are often very sensitive to products. When looking for a cream or ointment, look for these ingredients:
Hyaluronic acid
Glycerin
Dimethicone
Shea butter
Mineral oil
Lactic acid
Lanolin
Jojoba oil
These are all excellent moisturizing ingredients that will keep your skin hydrated for a long time.
Go For Fragrance-Free Skin Care Products
Skincare ingredients that have fragrances in them can be too harsh for your skin. People suffering from dry skin are especially vulnerable to these products. Therefore, it is best to avoid such products and choose a better alternative. The best dermatologist in Bangalore will suggest effective and fragrance-free products.
The reason why we are suggesting that you visit a professional is that some products come with an 'unscented' label. These products contain chemicals that hide the odour or neutralize the fragrance of other ingredients. And such ingredients can be irritating, especially dry, sensitive skin.
Keep It Moisturized And Gloved
When taking care of our skin, we often overlook our hands. But this is where you first notice your dry skin. But the issue can be treated with the right approach. Make sure that you always have a non-greasy hand cream handy.
And, every time you use a hand sanitizer or wash your hand, ensure to apply the cream immediately after. Additionally, wear gloves when you are going out in the winter. You should also wear gloves when you are cleaning, gardening or doing anything that gets your hand wet.
Habits That Leads To Dry Skin According To the Best Dermatologists In Bangalore
Following are certain habits that you should strictly restrict if you want to get relief from dry, flaky skin.
Skin that stays hydrated from within will stay healthy from outside as well. So ensure that you are drinking an adequate amount of water daily and keeping your body well-hydrated.
Too much exfoliation is one of the habits that can cause dry skin. Over-exfoliation can cause microscopic tears that can cause redness, inflammation and peeling. Ensure you only exfoliate twice a week.
Retinol is one of the best over-the-counter treatments for anti-ageing. But applying it too much or too often can cause skin dryness and irritation. You should only use a pea-sized amount to apply it all over the face.
The Bottom Line
Taking care of your skin is a constant effort, especially if you have dry, sensitive skin. It is all about the kind of ingredients you are using and how you are using them. Additionally, your lifestyle habits also determine how healthy your skin feels. So make sure you are not doing anything that might impact your skin's health.
I am an experienced financial analyst & writer who is well known for his ability to foretell the market trends as well.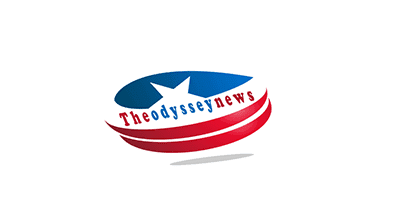 The Importance of Custom Rigid Boxes
Within the luxury packaging sector, custom rigid boxes wholesale is some of the most often used and sought-after boxes. Custom rigid boxes are distinguished from ordinary boxes in several aspects, including material thickness, opening/closing experience, and manufacturing procedures. Custom rigid boxes are often four to five times thicker than standard folded cartons and offer far more opening choices than corrugated boxes.
The decorations are also printed on paper and wrapped around the chipboard on the outside. This paper may be used both on the exterior and inside of the box, giving marketers greater opportunity to include critical messages and imagery into the packaging.
Custom rigid boxes have a structural advantage over other forms of bespoke product packaging, which is why they're so popular in cosmetics, consumer electronics, wine & spirits, and other high-end sectors.
Main Components of Custom Rigid Boxes
The rigid box is made up of two main components: a core chipboard component that acts as the box's main structural component and the wrapping that encases it and serves as a location for the brand message. After determining the box's dimensions, a big sheet of chipboard is die-cut and then scored to produce the box's 3D structure or "skeleton."
Several small die-cut holes are formed in the chipboard during the die-cutting process so that magnets may be added to the box to hold magnetic closures. A magnetic closure is a frequent element in luxury packaging that makes the item feel even more expensive while also increasing the box's security.
The wrap is a thinner, more flexible material that is trimmed to fit the chipboard's measurements, and it is the rigid box's second most important component. The wrap is then put on the chipboard and cemented in place. The wrap is the place where luxury packaging is visually and tactilely customized. The paper wrap is then die-cut into various parts and affixed to the inside and outside of the rigid box, leaving no exposed chipboard.
Advantage of using Rigid Boxes
When the product is presented in a store, a good manufacturer will additionally construct the paper wrap such that the folded lines and edges are not apparent. In addition, the key design embellishments and finishes will be put to the paper wrap, giving the custom rigid boxes a personalized appearance and feel that makes them luxurious and unique.
Another advantage of using wholesale rigid gift boxes is their ability to accommodate a wide range of luxury components, such as magnetic closures, embossing and debossing, spot varnish, foil stamping, and other high-end printing techniques. These designs, like so much else in the packaging business, are continually growing and altering to satisfy the ever-increasing expectations of customers and companies.
Common Types of Rigid Boxes
Telescoping and hinged custom rigid boxes are the most common types of custom rigid boxes. Both of these categories have subcategories.
Telescoping
The interaction between the lid and the base is what distinguishes the telescoping rigid box. The lid encloses the box and is a distinct component from the base; chocolate boxes are a good illustration of this. The seal between the lid and the box is sometimes tightly spaced to create a vacuum effect, which is prevalent in luxury and bespoke packaging. The iPhone packaging is the most renowned example of this.
Partially telescoping, the basic shoebox, neck and shoulders, and the tray and sleeve box are all examples of telescoping boxes. The neck and shoulders box are the most noticeable of these variants. The name of this box, like many others, references the shape of the box. This is the "neck" component of the box, which protrudes from the rigid boxes inside the chipboard. This gives the rigid box base and lid a flush appearance, which is highly desired in the custom packaging business. The neck is often constructed exceptionally long to create a breach between the lid and the base, allowing the "neck" to be seen.
This is done mostly for cosmetic reasons; the neck can be colored, adding another design element to the box.
Now that we've covered telescoping lids, it's time to move on to the hinged lids, which are also typically linked with custom rigid boxes. The lid is attached to the box itself, as the name implies. There are a plethora of hinged lid types, however, the most common are the ones listed here.
Hinged Lids
This is a traditional form that is the most basic of the hinged variations. It is distinguished by a single flap that is linked to one of the box's long edges. The book form cigar box is a popular version of the cigar box. When closed, this box looks roughly identical to the "cigar box," except it has a book appearance.