Tips to Get a Mortgage Loan in a Smart way
Mortgage loans fall under the high-value credit forms preferred by borrowers. The easy accessibility and simple terms make it a viable loan option.
According to a report, the Indian loan against the property market is predicted to grow over 14% CAGR by FY2026. Prompted by this growth, many lending institutions levy affordable mortgage loan interest rates on the said credit form.
However, individuals should learn the right application process to marginalize any chances of loan cancellation or related issues.
Process of applying for a mortgage loan
With digitalisation, potential borrowers can avail the said credit by following simple steps.  Following this process will further help borrowers get a clear idea of how to apply for a mortgage loan without physically visiting any lending institutions.
Step 1: Visit the preferred lending institution's website and select Mortgage loan from the product tab
Step 2: Fill up the online application form with relevant details. This can include both personal and professional data
Step 3: Submit this form and wait for a representative to get in touch
The loan application will get approved after submitting the right documents. Typically, the credit is transferred to a borrower account after surpassing all the parameters. Hence, individuals should be aware of the factors that affect the loan application and approval.
Factors to check for hassle-free LAP application
It is imperative to know that simply understanding what is mortgage loan and its application won't make borrowing successful. There are instances of loan cancellation or rejection due to minor issues.
Here are some factors that potential loan against property borrowers must check to make the most of the credit.
Check eligibility criteria 
Checking the eligibility parameters is the basic responsibility of every applicant. This helps them analyse their financial capabilities and work on its improvement, if necessary.
The LAP eligibility parameters can vary from lender to lender. However, most of the criteria are similar for almost all lenders. This includes employment status, age, nationality, etc. Borrowers will qualify for a loan against property by meeting these simple eligibility criteria-
For salaried individuals – 
An applicant should fall in the age bracket of 28 and 60 years.
They should be working for an MNC, public or private sector.
Applicants should have Indian residency.
For self-employed individuals – 
Prospective borrowers should be aged between 25 and 70 years.
Individuals should maintain a steady income and employment profile.
They must be an Indian resident.
Every lender, irrespective of the credit form, sets a list of documents mandatory for loan application. For instance, in a reverse mortgage loan, borrowers will have to submit papers that substantiate their reliability. Similarly, LAP applicants can avail the benefits when they complete the documentation process.
Some of the necessary documents required to avail of this credit include –
KYC documents
Statements from a financial institution for the last three months
Salary slips
Papers related to the mortgaged property
Income tax returns.
These requirements fall under the list of documents needed to apply for a loan against property. However, one must know that lenders can ask for additional papers depending on their lending policy.
A lending institution reviews a borrower's credibility before deeming them their mortgage loan eligibility. This ensures their repayment capability and reliability for borrowing. To leverage the score, individuals should ensure that there is no outstanding debt. In addition, they should implement ways to bring their CIBIL score to 750+. Finally, making timely repayment will again leverage credibility. In this regard, one can use a mortgage loan calculator and evaluate the total fund involvement to save accordingly. Maintaining a decent credit score will help borrowers gain negotiation power that can help them reduce their interest outgo.
Moreover, applicants are obligated to receive customised features and better service. For instance, several HFCs extend pre-approved offers to existing borrowers. Usually, these offers are levied on credit forms like LAP, home loans, etc. Now you can check your pre-approved offer by providing details like your name and contact number.
These are some of the factors that mortgage loan applicants must check before applying for the same. Having a clear idea about the loan processing and the steps involved will again help applicants initiate savings for future endeavours.
I have strong experience in financial advising and known for my in-depth knowledge of topics such as loans, funds. house finance.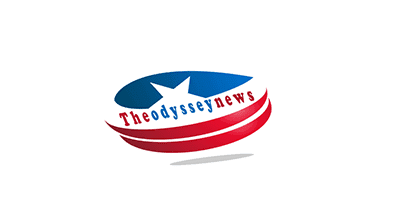 Violent Typhoon Mawar sets sights on Philippines, Taiwan and Japan after blow to Guam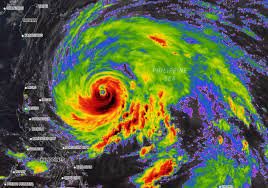 The powerhouse typhoon is the equivalent of a very strong Category 4 hurricane as it approaches the northernmost island of the Philippines before turning to the north, continuing its damaging path.
Japan says scrambled fighter jets after Russian planes spotted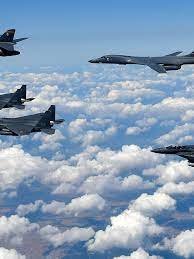 The country's defence ministry says Russian 'intelligence-gathering' aircraft spotted near its coasts along the Pacific Ocean and Sea of Japan.
Japan scrambled fighter jets after spotting Russian "intelligence-gathering" aircraft off its coasts along the Pacific Ocean and Sea of Japan on Thursday, the country's defence ministry has said.
One Russian aircraft travelled from Japan's north down along part of its west coast, while the other took a similar route along the opposite coast and returned the same way, the Joint Staff office run under the defence ministry said in a brief statement.
"In response, fighters of the Air Self-Defence Force's Northern Air Force and other units were scrambled," it added.
There was no further information on the incident, which comes days after Japan hosted Ukrainian President Volodymyr Zelenskyy at the summit of Group of Seven (G7) – a grouping of rich nations – in Hiroshima city.
Japan has joined Western allies in sanctioning Moscow over its February 2022 invasion of Ukraine, and has warned of the threat posed by Russia.
Its latest security document, which once called for enhanced ties and cooperation with Russia, now warns that Moscow's military posturing in Asia and cooperation with China are "a strong security concern".
Last May, Chinese and Russian military jets carried out joint flights near Japan immediately after a meeting of the United States-led Quad grouping in Tokyo. India and Australia are other members of Quad.
And more recently, Moscow has carried out military exercises, including test-firing missiles, in the Sea of Japan.
Russia considers Japan to be a "hostile" country – a designation it shares with all European Union countries, the US and its allies, including the United Kingdom and Australia.
Tokyo had complex relations with Moscow before the invasion of Ukraine in February, and the two sides have yet to sign a post-World War II peace treaty.
Attempts to do so have been hampered by a long-running dispute over islands controlled by Russia, which calls them the Kurils.
France bans short-haul flights to cut carbon emissions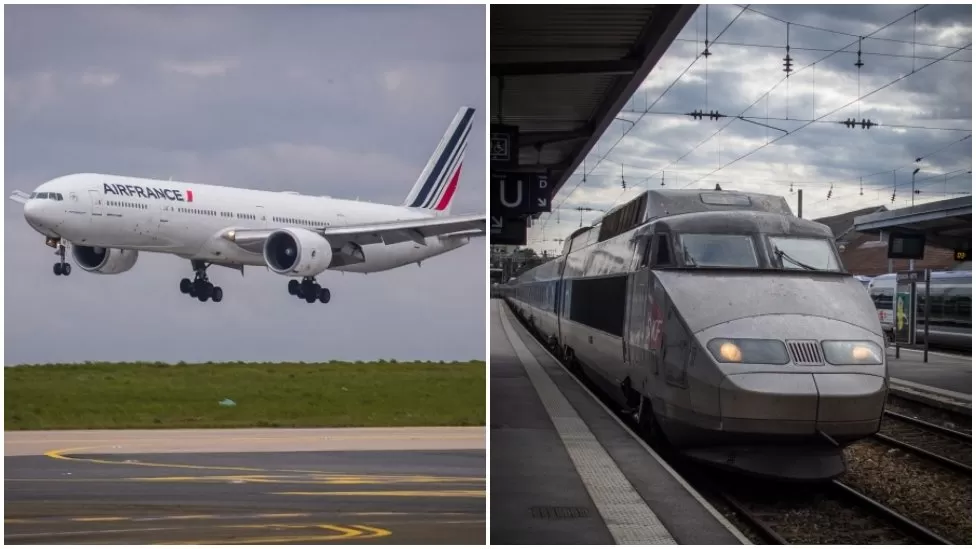 France has banned domestic short-haul flights where train alternatives exist, in a bid to cut carbon emissions.
The law came into force two years after lawmakers had voted to end routes where the same journey could be made by train in under two-and-a-half hours.
The ban all but rules out air travel between Paris and cities including Nantes, Lyon and Bordeaux, while connecting flights are unaffected.
Critics have described the latest measures as "symbolic bans".
Laurent Donceel, interim head of industry group Airlines for Europe (A4E), told the AFP news agency that "banning these trips will only have minimal effects" on CO2 output.
He added that governments should instead support "real and significant solutions" to the issue.
Airlines around the world have been severely hit by the coronavirus pandemic, with website Flightradar24 reporting that the number of flights last year was down almost 42% from 2019.
The French government had faced calls to introduce even stricter rules.
France's Citizens' Convention on Climate, which was created by President Emmanuel Macron in 2019 and included 150 members of the public, had proposed scrapping plane journeys where train journeys of under four hours existed.
But this was reduced to two-and-a-half hours after objections from some regions, as well as the airline Air France-KLM.
French consumer group UFC-Que Choisir had earlier called on lawmakers to retain the four-hour limit.
"On average, the plane emits 77 times more CO2 per passenger than the train on these routes, even though the train is cheaper and the time lost is limited to 40 minutes," it said.
It also called for "safeguards that [French national railway] SNCF will not seize the opportunity to artificially inflate its prices or degrade the quality of rail service".
I am an experienced financial analyst & writer who is well known for his ability to foretell market trends as well.