Tips for Women Formal Clothing-Dress for Success!
Being a part of the competitive professional world requires a lot of talent, creativity, and hard work, but along with all these, the sense of knowing how to dress appropriately in formal clothes for women also plays an important role. Due to the current pandemic situation, there is a plus point for all the corporate workers out there that they can attend even the most important meetings in their sweat pants without anyone knowing. But, at some point, we will all get through this pandemic, and life will be back to normal, and then you may have to work from the office and attend official events and meetings for which you will have to dress according to the women's formal clothing wardrobe. I am here to help you out and prepare you for the post-pandemic official dressing. In this blog, I will be sharing some amazing tips for rocking women's formal clothing with you! So let us get started. Tips to Follow When Dressing in Women Formal Clothing In this section, I will share the awaited tips you may follow while dressing informal clothes for women. Here we go-
Don't try to show off- In many official settings, the way an employee dresses is a very critical subject. If you work in any such organization where a formal dressing code is strictly followed, you may not want to experiment with your formal clothes. It would be best if you always remembered to dress in such a way that it is formal and is not taking the limelight away from the official event or the person you're meeting with, as it may cost you a deal. At such official settings, you may also accessorize as little as possible with women's formal clothing.
Evergreen Business Attire- If you're ever stuck while deciding which formal clothing attire for women will work at a particular event or meeting, you can always count on the evergreen formal business attire! Yes, evergreen business formal attire is a formal pantsuit for women! So, whenever you're unsure that whether your outfit is professional enough, just suit up!
Avoid Business Casuals- The term business casuals include women wearing capris and tops to an official business setting. Now again, many companies may not entertain such formal outfits and may object regarding the same or might not find you suitable for the job. That is why I suggest you avoid wearing business casuals to your workplace as much as you can.
Patterns & Prints are not meeting friendly- When you've to attend a client meeting, your main goal should be making a business statement and not a fashion statement. Wearing high contrasted and extreme patterned or printed formal clothes to an official meeting may seem inappropriate and distracting, too, so try to avoid wearing formal clothes that may seem distracting.
Stick to your body size and style– One should never wear oversized or too tight clothes to their workplace. Wearing oversized formal clothes may give out the wrong impression and same with wearing too fitted formal attires. A formal outfit for women should be the exact fit with her body size and style, and to achieve that, you might want to purchase tailor-stitched clothes according to your measurements.
The above mentioned were some important tips that must be kept in mind while wearing formal clothes for women. In face-to-face situations, the right attire worn with the right attitude can help you seal the deal and get successful. So, don't dress to impress; dress for success!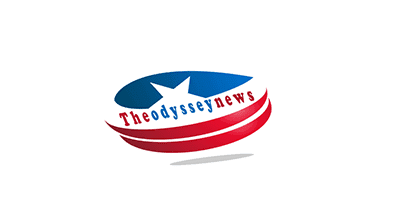 Changing your House With One Room At A Time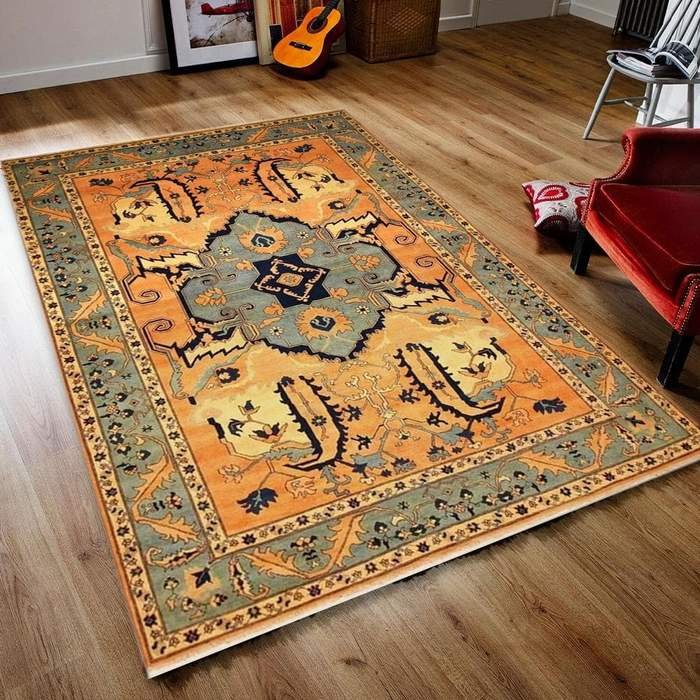 You have finally made it to college! There is just one problem: you don't know where to start. Where should your bed go? How do you organize the living room? What about your kitchen, bathroom, and bedroom? The truth is that every college apartment looks different because each student does things differently. However, some basic ideas can help make your first apartment feel like home. We will discuss great ways to decorate a college apartment, so all of your furniture fits in and makes sense!
Choose a Right Color Scheme
The first thing you need to do for college apartment decorating is deciding on a color scheme or several. You'll want to see which colors make you feel at home, and try not to paint all of the walls one shade! If you have friends nearby, ask them for advice about decorating their apartments when they go off to college. From walls to furniture, accessories, and area rugs, you'll find various styles and colors to choose from.
Choose the Right Bedspread or Quilt
If your college apartment has a bed, then choosing a comforter set for it is the first piece of furniture that needs to be taken care of! You can either buy a bedspread already made or DIY with sheets – but no matter what, you'll want to make sure that it's a focal point of the room. As mentioned above, every college student needs a comforter set for their bed to complete the look and feel of their bedroom! Invest in the best one that you can afford!
Decorate Your Walls with Wallpaper or Paint
The walls of your apartment are a blank canvas for whatever aesthetic you want to create. If your college has an idea wall, then use it as inspiration and take what they have on display in the resident's hallways and make them come alive in yours by decorating your walls with wallpaper or paint.
Get Creative With Your Furniture
When you think of college furniture, the first thing that typically comes to mind is a twin-size bed and desk. This won't cut it for your apartment! Invest in some options like an ottoman to use as extra seating when friends are over, or even have it as a place to put your feet up. The right furniture can help make your apartment feel more like home. Opt for a futon over a couch or chair so you can have somewhere to sleep when your friends come to visit, and an ottoman might be useful as extra seating for guests. You don't want just any furniture, though! Make sure it's not too bulky because space is limited in the average college apartment. Choose something that will fit within the confines of your space.
Get A Rug That Matches Your Style
A rug can go a long way in creating the perfect look and feel for any room, so get one that matches your style! You don't have to spend money on an expensive piece of furniture if it just doesn't work with what you already have. Maroon or red rugs are great for a room that has dark floors or furniture, while lighter colors are perfect if you want to create the illusion of more space.
Be Creative With Your Lighting
There's nothing worse than coming home from a long day and not being able to see anything! To avoid this situation, try having multiple lamps in your apartment, so there is always a light source nearby. Good lighting is important, so if you're looking for something unique to add a sense of character to your room, try a triptych lamp.
Use Mirrors to Give Room an Enlarged Look
Mirrors can do wonders for any space, but they're especially great in rooms that are smaller than you'd like them to be. Use wall-length mirrors, so the room feels more spacious and less cluttered! Mirrors are also great for reflecting light, so they're perfect if you don't have much natural lighting in your room.
Choose The Colors Carefully
Colors can make room, so choosing them carefully is key! Consider your favorite colors and which ones you feel the most positive about to help with mood management while living on-campus. It's important to also consider how light affects color – if there are more windows than walls, for example, you might want to paint your walls a dark color so that space doesn't feel too open and empty.
Get Creative With Your Storage
We've all been in that situation where we don't have enough storage space for the things we want to keep around, so you may as well find creative ways to put them away! Fake bookshelves are perfect because they'll give off an illusion of a larger space while still being able to hold a lot of your things. You can also take advantage of corners and walls to hide things like dressers, closet space, and even your bed.
Hang Pictures on the Walls
You can use this tip to decorate any space, but it is especially important in a small apartment because you need to fill up as much wall space as possible! It feels good for your brain and soul when looking at pictures instead of blank walls all day long. If you're feeling creative, you can paint your art or make a collage with interesting paper!
Stripes and Patterns on the Walls
This one is our personal favorite because it's so fun and playful. You don't need to go over the top either; just painting one wall in stripes will do the trick. Try pairing that with a patterned couch or throw pillows to complete the look! Moreover, Pictures, paintings, and posters are all great ways to fill up space. If you're looking for inspiration, try searching Pinterest for "college dorm room wall decor" or any other quotes about college life that might speak to you.
Don't Be Afraid To Get Creative!
If all of these ideas seem way out of reach, don't be afraid to get creative with what you already have in your possession. You can decorate a plain white room by putting up posters, wrapping the walls with tapestry, or placing furniture in a way that creates an ambiance.
Wrapping Up
We hope you have found this post to be helpful. If so, please share it with your friends and family who are looking for a great summer sale or need the perfect decoration idea for their college apartment. And don't forget to shop your favorite rugs at RugKnots! They offer fast shipping. Here's one last tip – if there's something specific that you're searching for, type in what exactly you want into the search bar like "blue rug" or "rugrats." You never know what kind of awesome deals may come up!
How to Change Passenger name on Alaska Airlines
Change or cancel your reservation here at alaskaair.com.
Call Alaska Airlines reservations team at 1-877-311-7484. (Dial 711 for relay services)
Notify an agent at the airport ticket counters.
Alaska flight Change Policy  Same-day confirmed changes can be made during the check-in window. A $25-50 fee will apply, but no difference in fare is charged. Saver fares cannot be changed. Saver fares purchased on or after May 1, 2021, may only be canceled under our 24-hour cancellation policy.
Alaska Airlines rule book?
Well, Alaska Airlines allows passengers to change or correct their names under any circumstances. It understands the severity of the situation and thinks for the convenience of customers. You can dial the Alaska Airlines customer care number (1-877-311-7484 as soon as you notice an error in your name on the ticket.
Alaska Airlines Reservations Name Change
Alaska allows one-time minor name correction free-of-charge under the following circumstances:
Corrections of no more than three letters (i.e. Britny for Britney or Brittany; John for Jon)
Obvious misspellings (i.e. Jeffrey for Geoffrey, Smith for Smyth, Gonsales for Gonzalez)
Completing a first name (changing Jeff for Jeffrey, Tom for Thomas, etc.)
Names inverted (i.e. JOHN/Doe for DOE/John)
Alaska Airlines ticket Change last name due to marriage or divorce
Name transfer is allowed by Alaska for a $125.00 name transfer fee plus any difference in fare. Great news! This fee is waived when transferring a ticket from a gold member to another traveler. However, the name transfer fee does apply when transferring a ticket from a non-gold member to a gold member.