Tips for Women Formal Clothing-Dress for Success!
Being a part of the competitive professional world requires a lot of talent, creativity, and hard work, but along with all these, the sense of knowing how to dress appropriately in formal clothes for women also plays an important role. Due to the current pandemic situation, there is a plus point for all the corporate workers out there that they can attend even the most important meetings in their sweat pants without anyone knowing. But, at some point, we will all get through this pandemic, and life will be back to normal, and then you may have to work from the office and attend official events and meetings for which you will have to dress according to the women's formal clothing wardrobe. I am here to help you out and prepare you for the post-pandemic official dressing. In this blog, I will be sharing some amazing tips for rocking women's formal clothing with you! So let us get started. Tips to Follow When Dressing in Women Formal Clothing In this section, I will share the awaited tips you may follow while dressing informal clothes for women. Here we go-
Don't try to show off- In many official settings, the way an employee dresses is a very critical subject. If you work in any such organization where a formal dressing code is strictly followed, you may not want to experiment with your formal clothes. It would be best if you always remembered to dress in such a way that it is formal and is not taking the limelight away from the official event or the person you're meeting with, as it may cost you a deal. At such official settings, you may also accessorize as little as possible with women's formal clothing.
Evergreen Business Attire- If you're ever stuck while deciding which formal clothing attire for women will work at a particular event or meeting, you can always count on the evergreen formal business attire! Yes, evergreen business formal attire is a formal pantsuit for women! So, whenever you're unsure that whether your outfit is professional enough, just suit up!
Avoid Business Casuals- The term business casuals include women wearing capris and tops to an official business setting. Now again, many companies may not entertain such formal outfits and may object regarding the same or might not find you suitable for the job. That is why I suggest you avoid wearing business casuals to your workplace as much as you can.
Patterns & Prints are not meeting friendly- When you've to attend a client meeting, your main goal should be making a business statement and not a fashion statement. Wearing high contrasted and extreme patterned or printed formal clothes to an official meeting may seem inappropriate and distracting, too, so try to avoid wearing formal clothes that may seem distracting.
Stick to your body size and style– One should never wear oversized or too tight clothes to their workplace. Wearing oversized formal clothes may give out the wrong impression and same with wearing too fitted formal attires. A formal outfit for women should be the exact fit with her body size and style, and to achieve that, you might want to purchase tailor-stitched clothes according to your measurements.
The above mentioned were some important tips that must be kept in mind while wearing formal clothes for women. In face-to-face situations, the right attire worn with the right attitude can help you seal the deal and get successful. So, don't dress to impress; dress for success!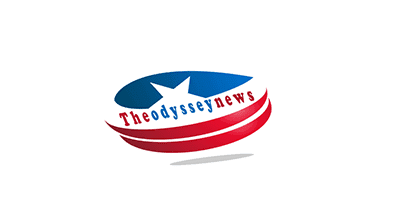 The Importance of Custom Rigid Boxes
Within the luxury packaging sector, custom rigid boxes wholesale is some of the most often used and sought-after boxes. Custom rigid boxes are distinguished from ordinary boxes in several aspects, including material thickness, opening/closing experience, and manufacturing procedures. Custom rigid boxes are often four to five times thicker than standard folded cartons and offer far more opening choices than corrugated boxes.
The decorations are also printed on paper and wrapped around the chipboard on the outside. This paper may be used both on the exterior and inside of the box, giving marketers greater opportunity to include critical messages and imagery into the packaging.
Custom rigid boxes have a structural advantage over other forms of bespoke product packaging, which is why they're so popular in cosmetics, consumer electronics, wine & spirits, and other high-end sectors.
Main Components of Custom Rigid Boxes
The rigid box is made up of two main components: a core chipboard component that acts as the box's main structural component and the wrapping that encases it and serves as a location for the brand message. After determining the box's dimensions, a big sheet of chipboard is die-cut and then scored to produce the box's 3D structure or "skeleton."
Several small die-cut holes are formed in the chipboard during the die-cutting process so that magnets may be added to the box to hold magnetic closures. A magnetic closure is a frequent element in luxury packaging that makes the item feel even more expensive while also increasing the box's security.
The wrap is a thinner, more flexible material that is trimmed to fit the chipboard's measurements, and it is the rigid box's second most important component. The wrap is then put on the chipboard and cemented in place. The wrap is the place where luxury packaging is visually and tactilely customized. The paper wrap is then die-cut into various parts and affixed to the inside and outside of the rigid box, leaving no exposed chipboard.
Advantage of using Rigid Boxes
When the product is presented in a store, a good manufacturer will additionally construct the paper wrap such that the folded lines and edges are not apparent. In addition, the key design embellishments and finishes will be put to the paper wrap, giving the custom rigid boxes a personalized appearance and feel that makes them luxurious and unique.
Another advantage of using wholesale rigid gift boxes is their ability to accommodate a wide range of luxury components, such as magnetic closures, embossing and debossing, spot varnish, foil stamping, and other high-end printing techniques. These designs, like so much else in the packaging business, are continually growing and altering to satisfy the ever-increasing expectations of customers and companies.
Common Types of Rigid Boxes
Telescoping and hinged custom rigid boxes are the most common types of custom rigid boxes. Both of these categories have subcategories.
Telescoping
The interaction between the lid and the base is what distinguishes the telescoping rigid box. The lid encloses the box and is a distinct component from the base; chocolate boxes are a good illustration of this. The seal between the lid and the box is sometimes tightly spaced to create a vacuum effect, which is prevalent in luxury and bespoke packaging. The iPhone packaging is the most renowned example of this.
Partially telescoping, the basic shoebox, neck and shoulders, and the tray and sleeve box are all examples of telescoping boxes. The neck and shoulders box are the most noticeable of these variants. The name of this box, like many others, references the shape of the box. This is the "neck" component of the box, which protrudes from the rigid boxes inside the chipboard. This gives the rigid box base and lid a flush appearance, which is highly desired in the custom packaging business. The neck is often constructed exceptionally long to create a breach between the lid and the base, allowing the "neck" to be seen.
This is done mostly for cosmetic reasons; the neck can be colored, adding another design element to the box.
Now that we've covered telescoping lids, it's time to move on to the hinged lids, which are also typically linked with custom rigid boxes. The lid is attached to the box itself, as the name implies. There are a plethora of hinged lid types, however, the most common are the ones listed here.
Hinged Lids
This is a traditional form that is the most basic of the hinged variations. It is distinguished by a single flap that is linked to one of the box's long edges. The book form cigar box is a popular version of the cigar box. When closed, this box looks roughly identical to the "cigar box," except it has a book appearance.