Things I Learned From My Dog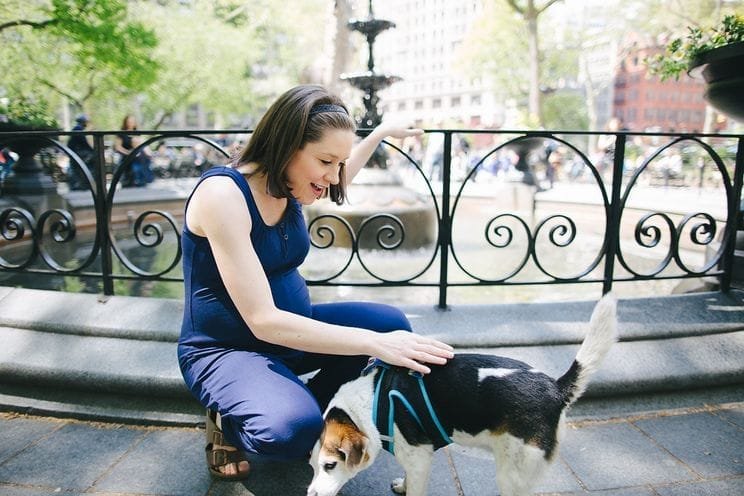 Man's best friend can really help you learn quite a few things.
I love my sweet dog, Cooper. He is only two and has inspired me with his paws-activity and just general happiness at all times. Although I was wholeheartedly against getting a dog when my family sneakily brought him home, I could not be more grateful that my family ended up not listening to me and bringing home my four-legged best friend. Throughout the time we've had Cooper, he has taught my family and me so many life lessons and given us many different outlooks that many people wouldn't often think to look beyond the surface and see. Here are six things I learned from my dog, Cooper:
1. Unconditional love.
No matter what you do, what you're going through, what you look like, or even what you smell like, dogs will always be the first to jump on you and give you kisses or be cuddling at your side when you need it most.
2. Always make time for a nap.
While the owners are away, the dogs are out to… nap? Dogs always make time for at least one nap during the day and they're always pretty happy, so I think we should pull a page out of our dog's books.
3. Loyalty and positivity.
Loyalty and positivity are two of the traits dogs are most well known for. Dogs are always there for you with a happy, panting smile and I think humans need to start embracing this idea more often.
4. It's okay for people to take care of you.
Dogs are obviously not as advanced as humans, so they need people to care for them in many aspects like taking them out, feeding them, and even caring for their hygiene. Although humans may not need this basic type of care, let dogs teach you that it is okay to get help from others and let people take care of you sometimes.
5. Make time to play.
Take a note from my dog and dogs everywhere, embrace your inner kid every once in a while! Make time for things that you like, and more importantly make time to play! Whether it be playing with your kids, playing video games alone, playing with something, or playing an instrument/sport, make time to just enjoy life and play!
6. Be kind to strangers.
In society today, people often forget to be kind to one another. Dogs will never judge you based on your gender, color of your skin, height, or anything else. All dogs see is a human that they can love on and that hopefully will reciprocate the love. Dogs very often even walk up to random strangers and try to sniff them and give them kisses. I think this idea of being nice to everyone, even people you don't know, can inevitably make this world a better place.
Take some advice from my adorable dog, Cooper, and start implementing these six takeaways in your everyday life.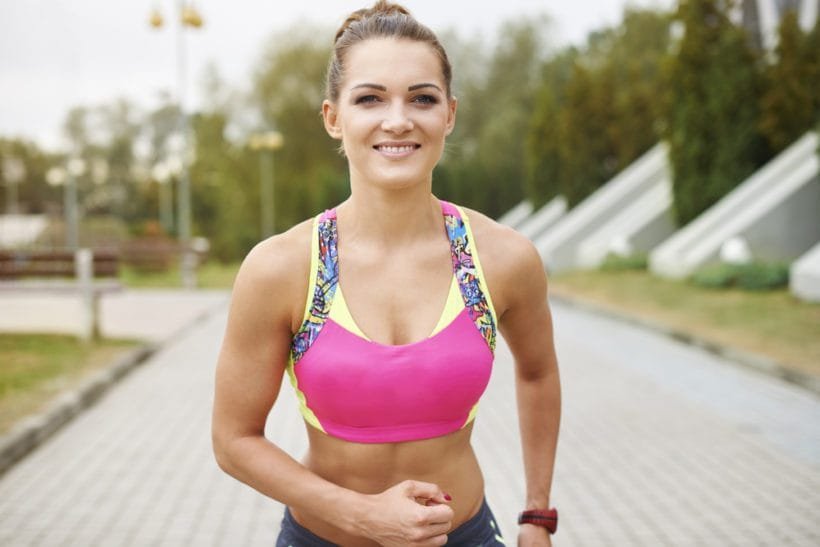 A supportive and comfortable sports bra is one of the most important pieces of kit in your running arsenal. We look at some of the best…
The humble running bra has come a long way since its 1979 beginning when it was simply two jockstraps sewn together and known as the 'Jockbra'. Understated? Sure, but for women sprinting sans support, it was a performance-enhancing revelation. Fast forward 42 years and the running bra has become an impressive feat of engineering.
In a bid to reduce breast pain during physical activity, scientists have measured the way boobs bounce, and discovered that they move in a butterfly-shaped motion – researchers at the University of Portsmouth report that breast tissue moves 50 percent up and down, 25 percent forwards and backward, and 25 percent side-to-side. That's a lot of movement to keep under control while you run.
And further data shows that insufficient support can do more than cause a bit of discomfort – it can reduce the activity of the pectoral muscle by 55 percent, which is something that may even contribute to muscle fatigue. It doesn't matter what speed you run at either – pace doesn't appear to increase or decrease movement – so here's what we should all consider…
The design
When it comes to running bras, high-impact support is crucial –there really is no debate about this. 'There is a greater degree of breast movement during running compared to other sports,' explains Laura Kong Brown, product manager for Runderwear. 'The average bra size in the UK is 34/36D and at this size, each breast will weigh 500g!' A well-fitted and supportive sports bra is, therefore, key, and there are two main types of running bras that fit the bill: compression and encapsulation.
'A running bra is specifically designed for high-impact activity, for which additional support is required,' explains Kong Brown. 'Compression bras work by pressing your breasts against your chest to reduce movement. Encapsulation bras compartmentalize each breast into separate cups, like normal bras but with extra support. This controls movement across all three planes of the body (up and down, in and out, and side to side).'
The design you choose will ultimately come down to your personal preference, but encapsulation bras tend to boast the most high-impact support because they are designed to separate and support each breast individually.
Measure up
Finding the right fit matters, but getting measured during the Covid era has proven difficult. 'Despite stores being closed, it remains vital that women measure their bra size at least once a year,' says Kong Brown, who recommends these home tricks to check you've bought the right fit. It's easy to see how hard it can be to find the right running bra, so we've followed up with a handful of our favorite bras to help you decide.
The underband: A good-fitting underband should sit flat across your back in a straight line. You should be able to fit two fingers in between your body and the band. When you buy a new sports bra, you should always wear it on the loosest hook – the extra hooks are a design feature so that when the elasticity wears over time, you can tighten the band.
The straps: In a well-fitted sports bra there should only be one inch of giving, meaning you can fit two fingers under the strap at the shoulder area.
The cups: A bra that fits properly will encapsulate your breasts perfectly. This means your breasts should not be spilling out of the bra. The signs of a poorly-fitted cup include having room between the cup and the skin or wrinkling in the cup of the bra, both of which indicate that it is too big.
SHOCK ABSORBER ULTIMATE RUN BRA, £46
Shock Absorber's award-winning Ultimate Run Bra has long been the go-to for women who do high-impact activities such as running, pleasing both smaller and larger chested fitness fans alike. Its special design features an Infinity-8 support system, which counteracts the figure-of-eight movement breasts go through as you run, and University of Portsmouth tests show it reduces bounce by as much as 78 percent. Indeed, it's a winner in our books for its padded and adjustable straps alone! We tried the non-padded version (available up to a G cup) but a padded option is also available (£49; available up to an F cup) for those who prefer molded cups. shockabsorber.

Best on test
RUNDERWEAR EASY-ON BRA, £55
The Runderwear bra has become a firm favorite among those in the running community of late and it's not hard to see why. Indeed, it's been so sleekly designed that you'll barely notice it's there. Featuring molded cups and an encapsulated cut, it keeps boobs supported whatever size you are because it's available up to a GG cup. It doesn't nip around the insides of the shoulder blades either, thanks to its open back rather than racerback design. The padded shoulder straps are a thoughtful extra for both small or large sizes, as they prevent straps and the adjustable clips on straps from digging in as you drive your arms. What's more, the soft fabric wicks sweat away like no other bra on test – you won't be peeling off a drippy, sweaty number with this option! Runderwear.co.uk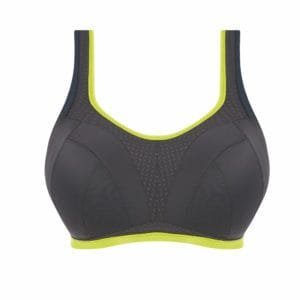 FREYA ACTIVE DYNAMIC SPORTS BRA, £34
While molded cups can flatter, they're not for everyone, and we appreciate that sometimes only a non-padded option will do. Enter Freya Active's hugely supportive Dynamic Bra, which we really rate for running. It works by encapsulating the breasts and anchoring them in place with a wide and strong, but equally soft and comfortable, underband. The fit is perfect, with the neckline cutting just above the chest to keep everything steady. The four-hook fastening at the back means that this bra continues to fit after multiple wears and washes. Plus, we love the addition of a J-hook fastener for choosing a racerback or open back option. freyalingerie.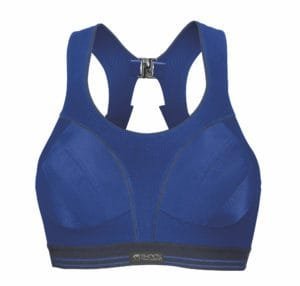 ASICS ACCELERATE BRA, £40
Global running brand Asics not only masterfully creates running shoes and clothing, but also boasts high-impact support bras. Unlike the others on the test, this bra uses compression technology to beat breast bounce, making it a good option for smaller sizes. In fact, you'll be surprised how much support a bra that fits over the shoulders can offer. Style is key here, as the higher cut and mesh paneling around the front means that you won't think twice about wearing it as a crop top on hotter days. You can adjust the straps for a tailored fit, but it doesn't measure according to bra sizes (available in XS to XL) so it's worth considering whether that's important to you. asics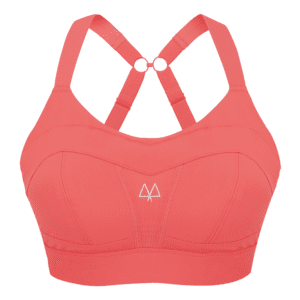 MAREE SOLIDARITY, £64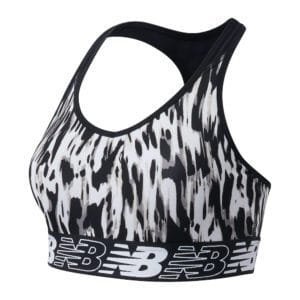 Hats off to Mari Thomas, Maaree's founder, and experienced tester. Frustrated she'd never find a bra that could suppress the upward bounce, she designed one herself. Enter a reassuringly substantial bra with a trademarked Overband – a curved panel that runs over the top of the breasts – that's anchored, via adjustable side straps, to the very wide and supportive underband. All this works to banish a huge amount of breast movement and keeps a flattering silhouette, too. The bra comes in sizes 30C to 38G, can be worn racerback or classic style,
White Claw Flavors, Ranked By A TRUE White Claw Aficionado
Yes, some are much better than others.
When White Claw came out, it was the drink of the summer. Now, it's just the drink. With very few calories, a very refreshing feeling, and so many flavors to choose from, it is quickly flying off the shelves and becoming a staple to the 21+ community.
First came the original variety pack of Lime, Black Cherry, Ruby Grapefruit, and Raspberry. Then came boxes of just Black Cherry and Mango, which debuted as a flavor in a single box.
Then, the second variety pack came out with more of a citrus palette. The already debuted Mango flavor, Watermelon, Tangerine, and Lemon make up variety pack no. 2.
Many people will argue what their favorite flavor is, or if they even like White Claw at all, but all diehard White Claw drinkers will tell you that they have their favorites, and have ones they will only drink in case of extreme emergency.
Although this is just my personal opinion, I am a White Claw aficionado and many of my opinions mirror those of others. Here are all eight classic White Claw flavors, ranked:
1. Watermelon
If you could imagine a drunk Sour Patch Kid in liquid, carbonated form… that is the Watermelon White Claw. It is delicious and 100% my first choice.
2. Black Cherry
Black Cherry was a very close second to Watermelon in my eyes. I always tell everyone that this flavor tastes exactly like a melted popsicle. 10/10 is the most accessible flavor and for sure one of the best.
3. Mango
Mango is usually what I have stocked in my house, being that my mom and I both adore this flavor. Mango, to me, just feels like a tropical paradise.
4. Raspberry
This tastes almost exactly how you feel like it would. It is fruity and sweet, but fruity sweet, not candy sweet like the first two flavors. This one is definitely more delicious than I initially gave it credit.
5. Natural Lime
Lime White claw tastes like a bitter spiked Sprite. Change my mind.
6. Tangerine
If you could picture watery orange juice or Sunny D that is carbonated, that is this flavor. There is absolutely no better way to describe it.
7. Lemon
This one almost tastes like carbonated lemon water. I wouldn't say it's that good, but it definitely is drinkable in a pinch.
8. Ruby Grapefruit
No. Just no. I actually don't think I'll drink this one unless I am desperate.
I have not yet tried the 70-calorie pineapple and tangerine, so I can't speak for those newer flavors, but I hope to soon.