The VC parallels for China and Pakistan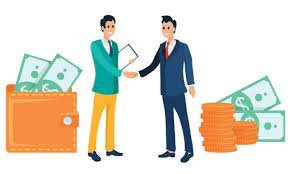 For all the doom and gloom being spelt out regarding the future of venture capital, especially with regards to its suitability for Pakistan, the country has shown a fair bit of resilience amid a global downturn. New (and old) investors continue to back Pakistani entrepreneurs, with Peter Thiel — the founder of PayPal and Palantir Technologies — becoming the latest high-profile addition.
Overall investments into the startup ecosystem of $325 million year-to-date are still on track to at least match the 2021 total of $366m, according to Data Darbar, even if that's on the back of deals closed earlier. Sure, the rounds might further slow down as many foreign investors reassess their allocation to both the venture capital (VC) asset class and Pakistan. But that's not the case with William Bao Bean, the General Partner of SOSV, the fourth most active VC firm globally in Q2 as per Pitchbook, with assets under management of $1.2 billion.
In a little over two years, the fund has invested in 16 Pakistani companies. Unlike many international investors who entered the local market out of fear of missing out in 2021, Mr Bean and his fund seem to have the country as part of the broader strategy.
"We are doing Pakistan for Pakistan," says Mr Bean in answer to whether the shaky macro risks have changed how he views the market. As someone who covered the Chinese telecom, media and technology sectors for Deutsche Bank in the 2000s, he sees many parallels between China then and Pakistan today. "When I started covering China internet in 2003, the total valuations of all the startups was $3bn. My goal was to help Jack Ma explain Alibaba, the business-to-business (B2B) marketplace, to global investors for its initial public offering. Since then, the sector's market cap has risen to $2.5 trillion. Pakistan today is $3bn, so I am hoping for something similar," he adds.
In 2003, the total valuation of all the startups in China was $3bn, but since then, the sector's market cap has risen to $2.5tr — Pakistan today is at $3bn, so there is hope for a similar path
"I want to do the same thing here as I did in China: explain, to my best, the local market to people from around the world. My biggest goal here is not just to help startups get off the ground and grow but also to make sure that the global investors can understand and be comfortable writing cheques here," Mr Bean explains.
For now, the fund is primarily looking at early-stage startups trying to solve the 'big problems', which essentially share one characteristic: those solving the 'big problems' like digitising kiryana, logistics, and insurance, among others.
Initially, the terms of the deal are pretty standard: take 5-7 per cent of common equity and invest $150,000 though the valuation can differ. Of that, $45,000 is the programme cost that the portfolio companies undergo — in the case of Pakistan, the erstwhile MOX and Chinaccelerator were recently merged into one and rebranded as Orbit Startups.
Mr Bean feels beyond the money invested, these programmes are what set SOSV apart. "Our value addition is enterprise sales and customer acquisition, and all the startups get free advertising along with a strong corporate network," he says. The fund makes follow-on investments, though its pockets are a little tight there. "We have a follow-on fund for $20m+ Series B and onwards, which doesn't conflict with the core fund [$277m]. We try and maintain as close to our pro rata as possible, but last year, our companies in Orbit closed $286m in follow-on funding. Meanwhile, our whole budget for follow-on in a year is $3.5m, and the pro rata on that is $15m," says the investor.
The 16-company portfolio of Orbit in Pakistan has cumulatively raised more than $53m since the commencement of their operations, of which the five that have gone for subsequent rounds did receive follow-on funding from SOSV. Of course, the numbers are skewed by Dastgyr's $37m — the only startup in the portfolio to have raised Series A investment while the remaining fifteen are still pre-seed or seed.
The fund has already been exposed to logistics and e-commerce (B2B kiryana and direct-to-consumer brands like HighStreet and PriceOye) and is now looking at missing sectors. "We are looking at agri, health, edtech — any company that has a high customer acquisition problem but the business makes money and can benefit from our free advertising and distribution," says Mr Bean.
The author is the co-founder of Data Darbar, a private market portal
Published in Dawn, The Business and Finance Weekly, September 5th, 2022
I am an experienced financial analyst & writer who is well known for his ability to foretell market trends as well.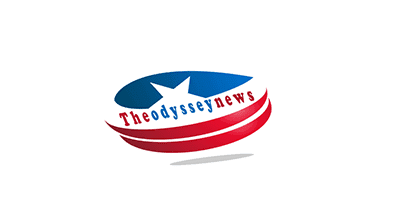 UK to pay half of business winter energy bills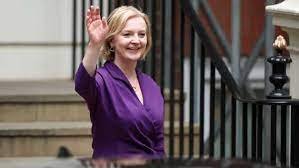 London: Britain on Wednesday launched a six-month plan starting in October to pay about half of energy bills for businesses, as Prime Minister Liz Truss seeks to stop companies going under as a result of rocketing prices.
The news precedes a mini-budget Friday when finance minister Kwasi Kwarteng is expected to unveil tax cuts to help a nation struggling with decades-high inflation.
Wholesale electricity and gas prices for businesses — except the energy sector — as well as charities, hospitals and schools will be capped at half the expected cost on the open market, the government said in a statement.
The announcement comes after Truss launched plans for a two-year household energy price freeze which also starts next month.
"We have stepped in to stop businesses collapsing, protect jobs and limit inflation," Kwarteng said Wednesday.
The chancellor of the exchequer will Friday set out the overall cost of both energy freeze schemes.
His budget will seek to boost economic growth amid forecasts that Britain will this year sink into recession on sky-high energy bills fuelled by the invasion of Ukraine by major oil and gas producer Russia.
The Confederation of British Industry (CBI) welcomed Wednesday´s announcement.
"The package will ease worries about otherwise viable businesses shutting-up shop," said Matthew Fell, chief policy director at the lobby group.
The CBI meanwhile urged a long-term energy solution to increase Britain´s supplies while ramping up efficiency measures to lower demand.
Truss took office on September 6, two days before the death of Queen Elizabeth II, after winning an election of Conservative party members on a tax-cutting platform.
She is committed to scrapping planned tax hikes on both company profits and salaries that predecessor Boris Johnson signed off upon.
Media reports suggest that the government will also scrap an EU limit on bankers´ bonuses following Brexit.
On the London stock market, homebuilders saw their shares rebound on speculation that Truss could cut tax levied on purchases of residential properties.
The tax-cutting plans like those proposed by Truss have come in for criticism from US President Joe Biden, who spoke out against the policy of "trickle-down economics" favoured by the Democrat´s Republican opponents.
The approach hinges on hopes that policies which immediately boost the wealthy will trickle down the economy to reach the less well-off.
"I am sick and tired of trickle-down economics. It has never worked," Biden had tweeted on Tuesday.
Speaking ahead of Biden´s tweet, Truss addressed this point.
"I don´t accept this argument that cutting taxes is somehow unfair," she told Sky News earlier this week.
"What we know is people on higher incomes generally pay more tax.
"So when you reduce taxes, there is often a disproportionate benefit because those people are paying more taxes in the first place," she added.
The two leaders meet Wednesday at the UN in New York.
A day later, the Bank of England is expected to once more ramp up its main interest rate in a bid to dampen sky-high inflation.
Economists warn that the UK´s cost-of-living measures will ravage public finances already reeling from pandemic expenditure.
Analysts from British bank Barclays estimate the cost of the government´s total spending could hit £235 billion ($267 billion).
While official data Wednesday showed British public borrowing improved in August, it is expected to surge as the government funds the planned tax cuts.
Public sector net borrowing, the state´s preferred measure of the deficit, hit £11.8 billion last month, the Office for National Statistics said.
That was down from £14.4 billion a year earlier but was far more than its pre-pandemic 2019 level of £5.3 billion.
I am an experienced financial analyst & writer who is well known for his ability to foretell market trends as well.