The ultimate guide to revolutionizing your corrugated boxes
Corrugated boxes are not only exceptionally sturdy but are also available in various designs as well. Thus, their versatility and durability make them a popular choice for packaging products. However, manufacturers often ignore the importance of designing attractive boxes which costs them sales. Thus, it is vital to design your packaging in a way that looks appealing to customers.
This will help your product stand out against other similar products as well. If you are looking for ways to upgrade your packaging too then search no more. Read this guide to design unique boxes in no time.
Choose a Suitable Design
There are many designs available for packaging products. However, it is up to you to choose a design that suits your product the best. Moreover, you can customize the shape, size, and other details of these designs as well. However, it is not necessary to choose from the available designs; you can come up with a unique design yourself too.
Packaging companies offer the following designs for corrugated packaging boxes:
● Mailer boxes.
● Pillow boxes.
● Display boxes.
● Shipping boxes.
● Dispenser boxes.
● Two-piece boxes.
● Storage boxes.
Moreover, you can also enhance the design of your box with customizable coatings. The two leading coatings used for boxes are gloss coating and matte coating. However, spot UV can also be used, as it gives both gloss and matte effects.
Keep Your Products Safe
Ensuring the safety of your products is an essential task. If you deliver broken or damaged products to your customers, it may damage your brand's reputation. Although wholesale corrugated boxes are sturdy, it is always better to take the necessary precautions to increase safety. Therefore, this can be done by adding inserts in the boxes. Inserts prevent the products from being displaced in the boxes.
Moreover, they make assembling the products more manageable and make them look more appealing. In addition to this, it makes the unboxing experience better and increases customer satisfaction as well. There are various inserts available for you to choose from to achieve your ideal boxes. Such as:
● Cardboard.
● Paper.
● Foam.
● Blister.
● Punch inserts.
● Fence inserts.
Utilize Customizable Printing To Promote Your Product
Imagine, you go to a retail shop and face a lot of options related to the product you want to buy. So, what are you going to do? You will probably pick the box that catches your eye and read it. This will help you in knowing if the product is useful for you or not. Thus, customers go through the same thing as well. When customers see an appealing box, they will always read it. So, this is your chance to convince the customer to buy your product. You can do this by mentioning the details that make your product different from others. Moreover, you can also add the directions for use, ingredients or any other necessary information. Also, the information should be printed in such an enticing way that the customer cannot resist buying your product.
Furthermore, to make the printed content look alluring, you can customize its font style, size and color as well. Moreover, you can also choose a printing technique that first your requirements. The techniques available for custom  corrugated boxes are:
● Offset printing.
● Flexography printing.
● Digital printing.
Go For Unique Color Schemes
Customers are always hit with flashy and over-the-top packaging online and in stores as well. Colors are a great way to catch customers' attention; however, too much color ruins the look of the packaging. Thus, you can come up with unique color combinations with limited colors to stand out among such boxes. Also, this will give a unique look to your packaging and attract more customers.
On the other hand, sometimes less is more, so, you can opt to go for a minimalistic look as well. You can achieve this look by keeping your boxes simple and straightforward. One of the best ways to achieve this look is to choose white corrugated boxes. These boxes look elegant and sleek and are bound to catch the customer's attention.
In addition to choosing the color schemes, you can select the color model as well. Each color model has different characteristics. Hence, you can select the one which fits your requirements the best. You can choose some models from:
● CMYK
● PMS
 Select The Company That Suits Your Requirements
The company you choose significantly affects the type of sleeve boxes you will receive. It is the company's duty to make your creative designs come to life. Thus, you should carefully choose a company for ordering corrugated cardboard boxes. To make this task easier, you can conduct brief research. This will help you know the different services provided at various places and their costs as well. After this, you can select the most appropriate option.
After selecting the company, you can order a prototype as well. This will help you ensure that you have made the right choice. Moreover, it will give you an idea of how your boxes will look like when they are displayed. The types of prototypes available for corrugated boxes wholesale are:
● Flat view,
● 3D inspection.
● Physical sampling.
Packaging Services At Urgent Boxes
UrgentBoxes is a US-based packaging company. They offer various solutions for all your custom packaging needs. Moreover, they produce kraft corrugated boxes at economical rates as well. UrgentBoxes uses the best technologies to manufacture the perfect boxes for you. Also, they offer free delivery all over the USA.
For more information about custom corrugated boxes, visit their website or contact their helpful customer support.
Reference:
https://customizedpackagingus.blogspot.com/2021/08/The-ultimate-guide-to-revolutionizing-your-corrugate-boxes.html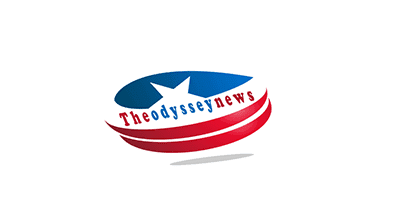 Exceptional Magazine, Exceptional People, Exceptional Parent, and Exceptional Parent Magazine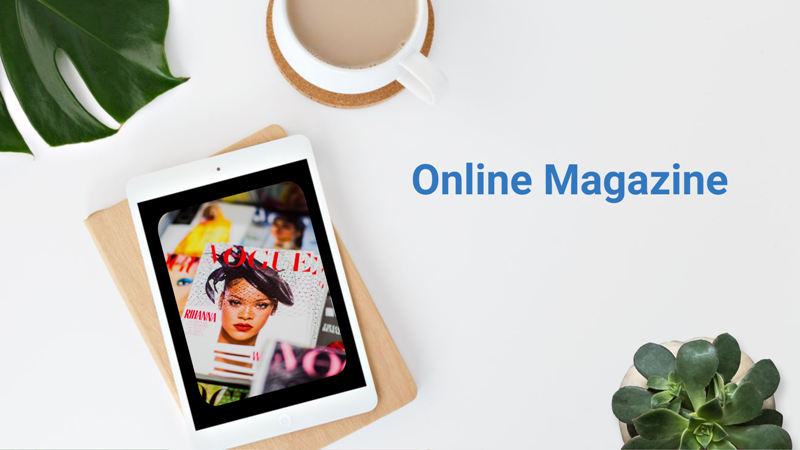 Exceptional Magazine is a magazine for people with a neuro-genetic disease. The magazine covers stories of people with this condition and their families. For instance, one of the recent stories focuses on Kirby, a teenager with a neuro-genetic disorder. His parents are persistent and determined, and they are determined to help him overcome his condition.
Exceptional Magazine
Exceptional Magazine is a bi-monthly online publication that features real-life stories and news about extraordinary people from around the world. It features the triumphs and struggles of these individuals as well as the motivating factors behind their success. Readers can use this magazine to discover their own personal strength and potential, and read about the inspirations that drive them to be successful.
Exceptional is published by Bellevue College in Bellevue, Washington. You can find copies of the magazine in different places on campus. Watchdog newspaper stands have copies, and copies of the magazine can be found at the Institutional Advancement office in A101. The latest issue features love stories such as Data Analytics student Whitney King, who was named a Terry O'Banion Student Technology Champion. Other stories include the BC Wellness Center's outdoor learning programs, the involvement of 91.3 KBCS in the community, and alumni profiles.
EP Magazine features an incredible roster of columnists and contributors, bringing depth to the publication's readership. The editorial staff also offers comprehensive coverage of important court cases and legislative developments. The magazine also offers a library of books and software. This magazine is a great resource for parents who have a child with a disability. And the editorial board has been comprised of several past presidents of the American Academy of Developmental Medicine & Dentistry.
Exceptional People Magazine
Exceptional People Magazine is a publication that celebrates extraordinary people and the reasons for their success. It features interviews with CEOs, political leaders, and sports figures. It also features a section on everyday heroes. With a broad range of topics to choose from, this magazine will inspire readers to pursue their dreams and make the world a better place.
Founder Monica Davis has a commitment to positive impact, and Exceptional People Network is the next step in her mission to make a difference in the world. Monica Davis' goal is to empower entrepreneurs and professionals to understand their gifts and use them to help others and build better communities. Monica has a background in media and has mentored aspiring entrepreneurs.
Exceptional People Magazine uses the latest technologies and APIs to bring these powerful insights to the world. Whether you're an entrepreneur, professional, or a manager, you can find the latest tips and techniques from the Exceptional People network. You won't believe how many inspiring people you'll meet on a daily basis through this publication.
Exceptional Parent Magazine
Exceptional Parent Magazine is an independent publication that features articles and advice for parents. Its goal is to help parents and families make the best decisions possible for their children's future. It has a broad range of topics, and it is written by parents who have first-hand experience raising children with disabilities.
The magazine is sponsored by the American Academy of Developmental Medicine and Dentistry (AADMD) and has a roster of authors and columnists that provide a wealth of information for readers. It covers topics like health care, technology, toys, and financial planning. It also offers a library of books and software to help parents find the best resources for their children.
Yasir Asif has expertise in SEO and digital marketing.