The Ultimate Guide to managing your practice with AdvancedMD EHR software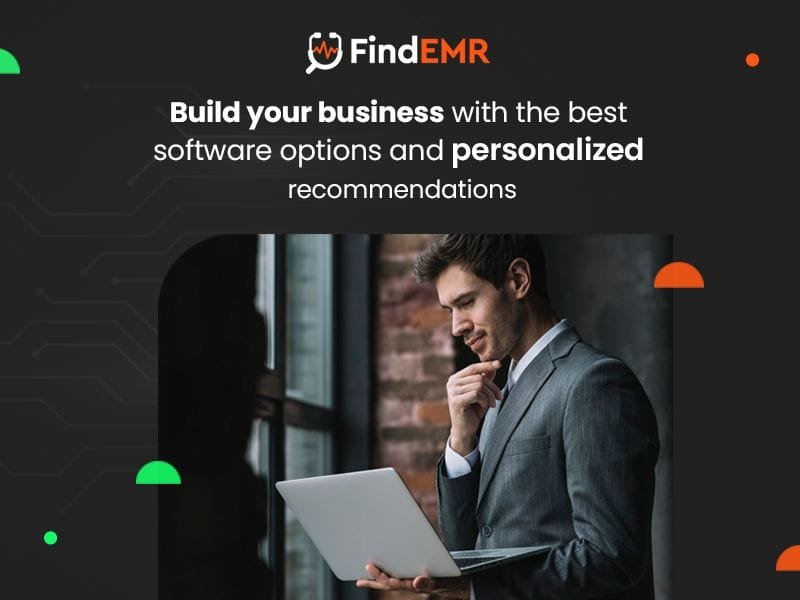 AdvancedMD EHR is one of the most comprehensive cloud-based EHR Software that provides a modern, user-friendly interface and powerful features which you can customize according to your practice. It offers several templates for different healthcare institutions as well. With so many EHR systems in the market, it can get challenging to pick one that fits your practice like a glove. Not to worry! This extensive guide on AdvancedMD aims to help you put the pieces together so you know what exactly you're getting if you go with this software.
Let's dig in!
Key Features of AdvancedMD EHR Software
AdvancedMD EHR provides a variety of features and tools that you can access in several ways.
Physician Dashboard
The AdvancedMD dashboard shows data based on your customization. You can select which data you want to view first, using 'donut filters.' The dashboard provides various information, including your clinical notes, prescriptions, documents, charge slips, images, lab results, etc. The dashboard also lets you view any secure messages in your inbox.
Appointment Scheduler
The Appointment Scheduler feature of AdvancedMD EHR allows you to create a colour-coded, customizable calendar that can provide an overview of the patient appointments in a daily, weekly, or monthly arrangement. The scheduling tool helps you set new appointments with a single click. You can also send any intake forms to your patients, and they will be notified through the patient portal. The appointment schedular also offers you to check patients in and out directly.
Clinical Notes
AdvancedMD EHR Software streamlines the process of creating clinical notes. You can use specific note templates for several appointment types. This software also provides a timeline feature on the toolbar, which lets you view items you've previously worked on with the patient. The items include their past appointment types, notes, lab orders, and prescriptions.
A direct view of patient cards is also available that provides information regarding patient risk factors, diagnosis, medications, healthcare summary, and plans based on their current visits. The cards also offer you to add educational material that you can send to the patient through the patient portal for them to review on their own time. The AdvancedMD EHR Software also provides e-prescriptions that you can sign and send to the pharmacies electronically.
Benefits of AdvancedMD
Apart from offering various EHR features to help you streamline workflow, AdvancedMD also provides a fully integrated practice management system and billing platform. Medical billing services are also available for practices that want to outsource a portion of their revenue cycle management.
Practice Management System
The AdvancedMD Practice Management System provides efficient features that streamline workflow. The software systems help practices automate scheduling, patient registration, insurance verification, billing, and patient demographics.  A high-quality practice management solution that has been effectively deployed can dramatically improve a practice's efficiency.
If your medical practice has multiple locations, the daily snapshot displays the location of a patient's appointment. You can hover over a set appointment for quick facts about the patient, including their name, address, and insurance.
Revenue cycle management
The AdvancedMD billing module provides efficient revenue cycle management tools. Once you release the clinical notes from a patient encounter, the charges are forwarded through the billing module. If your billing takes place in-house, your own coders and billers can review the charges and submit them. In the case of AdvancedMD Software, it provides you with a team of certified billers and the company's claims scrubbing software, which guarantees a minimum 96% first-pass resolution rate.
AdvancedMD also integrates with credit card processors, allowing you to accept debit and credit cards during a patient's visit.
Telemedicine
AdvancedMD Telemedicine Software is an affordable, structured way of expanding your practice and improving healthcare. Telemedicine helps enhance rural life quality by growing access to medical care without requiring the patient to come physically. It fulfils the demands for around 25% of the US patient population residing in rural areas. It is a convenient and cost-friendly solution that allows you to connect with patients who cannot travel.
Telemedicine integrates with the AdvancedMD EHR software so you can schedule an appointment and consult within the same system, which makes your practice more efficient!
Reporting
AdvancedMD provides advanced reporting features that let you gain an insight into your practice's financial structure and daily operations. Reports can also be filtered by collections, claims, etc., in the financial dashboard to give you a clear image of where the revenues come from. You can also customize the financial dashboard and export them to PDF and Microsoft Excel. The data is mapped out clearly in a bar and line graph that is easy to understand. Custom reports can also be constructed and sent to your inbox regularly.
AdvancedMD Implementation
AdvancedMD offers a single-time cost for detailed training and configuration. The implementation price for AdvancedMD includes more than 20 hours of one-on-one training, online training courses, and custom configuration, during which the company helps you set up unique workflows and templates.
The implementation process usually takes between 8 and 11 weeks from the time your insurance credentials are received. Following the implementation and training period, you also get access to self-guided training materials for future help.
Concluding Note For AdvancedMD
AdvancedMD is one of the most efficient EHR Software that offers various other features and tools to help you streamline workflow and improve healthcare. We have listed the top features of AdvancedMD that you can use to maximize your clinical practice efficiency.
#Health #healthcare
warning ….?…. Date May/08/2021…?complete your profile…..otherwise, odysseynews did not accept your article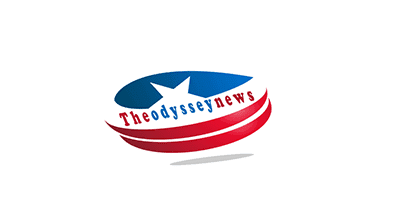 Five Methods to Personalize Custom Christmas Favor Boxes | SirePrinting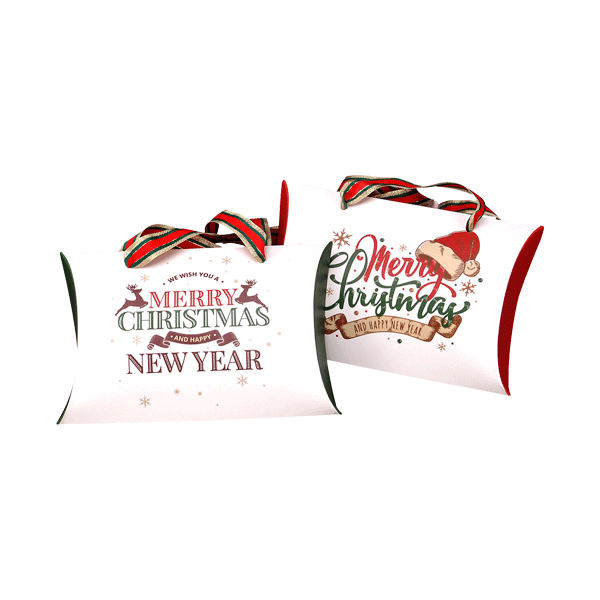 Packaging materials like Custom Christmas Favor Boxes are essential in the modern era. These containers come in many shapes and sizes to suit any celebration. These days, consumers can order them in any size or shape they can imagine, thanks to the customization options available. They're amenable to being printed in a rainbow of hues and patterns. This not only makes them more aesthetically pleasing but also reduces the need for extra wrapping paper. They are made from kraft paper and cardboard. With this feature, they are strong and durable. You can stuff just about anything into them because of how light they are. They're entirely compostable and eco-friendly. As an added bonus, Custom Christmas Favor Boxes of varying hues can help spread the word about a company and its products.
The abundance of gifts is one of the benefits of Christmas. On this special day, everyone is eager to shower their loved ones with gifts. Christmas presents can be made more memorable and appreciated by placing them in a gift box. The novelty and aesthetic value of these presents are amplified by the stunning new designs printed on them. You may use these containers for any kind of gift, and they'll certainly brighten anyone's day. They will stop at nothing to promote your brand and bring in new customers.
Boxes with Printing on Them
All sorts of materials are now suitable for printing. Many different colour combinations can be used in printing. Carton packaging may have any design or font printed on it with ease. Printed Custom Christmas Favor Boxes are both unique and stunning. Having the recipient's name printed in a fancy typeface is a great way to personalise a Christmas present. The face of Santa Claus or a Christmas tree might be printed on it as well. If you want to make it more visually appealing, you can add more designs to it. It will stand out from the crowd and wow the recipient. It's a lovely way to brighten someone's holiday.
The colors of Christmas
The best approach to make someone's gift meaningful is to wrap it up in a way that fits the occasion. At this festive gathering, you should use red, green, and gold accents. Custom Christmas Favor Boxes have the advantage of coming in any shade desired. This can be accomplished with kraft boxes in any of three colours: red, green, or white. They are widely utilised to make holiday decorations and reflect the holiday's spirit. Either a matte or glossy box with the appropriate dimensions would work. Add a bow with a glittering ribbon in one of the three motif colours to make it stand out. Give it a positive spin by attaching a thoughtful saying or a heartfelt desire.
Die-cutting
You may make anything truly unique by injecting as many original ideas as possible into it. The holiday season is ideal for this. This is the day to order holiday-themed packaging, such as Santa silhouettes, Christmas trees, reindeer, and snowmen. These ideas dominate all other options for crafting and decorating for this event. Cardboard packaging can be cut to any size or form and used to present gifts. You won't find a better idea than this for tailoring your package to your needs. To embellish, use glitter glue to trace the contours of the cutouts. It will add a dazzle to your gift box, making it more attractive.
Contrasting Raised and Recessed Surfaces (Embossing and Debossing)
Numerous creative options exist for displaying Christmas presents in Custom Christmas Favor Boxes. Recent market trends have seen a rise in demand for embossed and debossed boxes. When using embossing, the typeface or design is lifted above the surface. While the depressed pattern that emerges from debossing. The use of embossing or debossing can provide a tactile dimension to the visual presentation of your Custom Christmas Favor Boxes. It's one-of-a-kind and sure to make a good impression on the recipient. It will be a lovely touch that sets your gift apart from the rest.
Foiling in Gold and Silver
Creating one's own Christmas Boxes Wholesale is now a tradition. Gold and silver foiled boxes are among the most elegant of the many available customisation options. Luxurious colours include gold and silver. A gift wrapped in gold or silver foil shows how much you value and care about the recipient. For an extra touch of holiday cheer, present your loved ones with presents wrapped in gold and silver foil this year. Red and gold provide a stunning contrast that both draws attention and emphasises the significance of the event. Red ribbons complement silver just as well. So, if you want to impress, tie your present with a red ribbon.
Packaging holiday presents in a box adds a touch of magic to the holiday season. Options abound, and you may find them easily. With this feature, you may personalise your present by including any concept you choose. These gifts are guaranteed to make everyone happier. Companies that help with packaging can gain exposure and brand recognition with the help of these containers.