The Ultimate Guide to managing your practice with AdvancedMD EHR software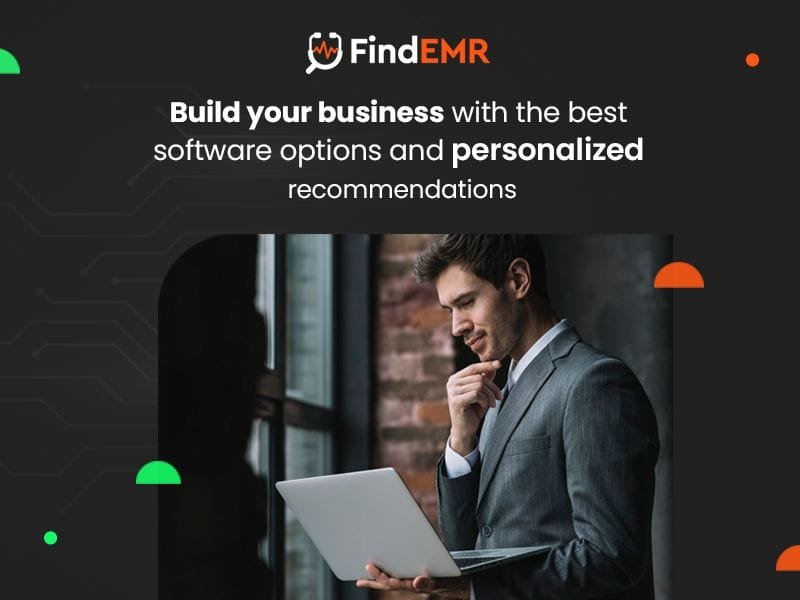 AdvancedMD EHR is one of the most comprehensive cloud-based EHR Software that provides a modern, user-friendly interface and powerful features which you can customize according to your practice. It offers several templates for different healthcare institutions as well. With so many EHR systems in the market, it can get challenging to pick one that fits your practice like a glove. Not to worry! This extensive guide on AdvancedMD aims to help you put the pieces together so you know what exactly you're getting if you go with this software.
Let's dig in!
Key Features of AdvancedMD EHR Software
AdvancedMD EHR provides a variety of features and tools that you can access in several ways.
Physician Dashboard
The AdvancedMD dashboard shows data based on your customization. You can select which data you want to view first, using 'donut filters.' The dashboard provides various information, including your clinical notes, prescriptions, documents, charge slips, images, lab results, etc. The dashboard also lets you view any secure messages in your inbox.
Appointment Scheduler
The Appointment Scheduler feature of AdvancedMD EHR allows you to create a colour-coded, customizable calendar that can provide an overview of the patient appointments in a daily, weekly, or monthly arrangement. The scheduling tool helps you set new appointments with a single click. You can also send any intake forms to your patients, and they will be notified through the patient portal. The appointment schedular also offers you to check patients in and out directly.
Clinical Notes
AdvancedMD EHR Software streamlines the process of creating clinical notes. You can use specific note templates for several appointment types. This software also provides a timeline feature on the toolbar, which lets you view items you've previously worked on with the patient. The items include their past appointment types, notes, lab orders, and prescriptions.
A direct view of patient cards is also available that provides information regarding patient risk factors, diagnosis, medications, healthcare summary, and plans based on their current visits. The cards also offer you to add educational material that you can send to the patient through the patient portal for them to review on their own time. The AdvancedMD EHR Software also provides e-prescriptions that you can sign and send to the pharmacies electronically.
Benefits of AdvancedMD
Apart from offering various EHR features to help you streamline workflow, AdvancedMD also provides a fully integrated practice management system and billing platform. Medical billing services are also available for practices that want to outsource a portion of their revenue cycle management.
Practice Management System
The AdvancedMD Practice Management System provides efficient features that streamline workflow. The software systems help practices automate scheduling, patient registration, insurance verification, billing, and patient demographics.  A high-quality practice management solution that has been effectively deployed can dramatically improve a practice's efficiency.
If your medical practice has multiple locations, the daily snapshot displays the location of a patient's appointment. You can hover over a set appointment for quick facts about the patient, including their name, address, and insurance.
Revenue cycle management
The AdvancedMD billing module provides efficient revenue cycle management tools. Once you release the clinical notes from a patient encounter, the charges are forwarded through the billing module. If your billing takes place in-house, your own coders and billers can review the charges and submit them. In the case of AdvancedMD Software, it provides you with a team of certified billers and the company's claims scrubbing software, which guarantees a minimum 96% first-pass resolution rate.
AdvancedMD also integrates with credit card processors, allowing you to accept debit and credit cards during a patient's visit.
Telemedicine
AdvancedMD Telemedicine Software is an affordable, structured way of expanding your practice and improving healthcare. Telemedicine helps enhance rural life quality by growing access to medical care without requiring the patient to come physically. It fulfils the demands for around 25% of the US patient population residing in rural areas. It is a convenient and cost-friendly solution that allows you to connect with patients who cannot travel.
Telemedicine integrates with the AdvancedMD EHR software so you can schedule an appointment and consult within the same system, which makes your practice more efficient!
Reporting
AdvancedMD provides advanced reporting features that let you gain an insight into your practice's financial structure and daily operations. Reports can also be filtered by collections, claims, etc., in the financial dashboard to give you a clear image of where the revenues come from. You can also customize the financial dashboard and export them to PDF and Microsoft Excel. The data is mapped out clearly in a bar and line graph that is easy to understand. Custom reports can also be constructed and sent to your inbox regularly.
AdvancedMD Implementation
AdvancedMD offers a single-time cost for detailed training and configuration. The implementation price for AdvancedMD includes more than 20 hours of one-on-one training, online training courses, and custom configuration, during which the company helps you set up unique workflows and templates.
The implementation process usually takes between 8 and 11 weeks from the time your insurance credentials are received. Following the implementation and training period, you also get access to self-guided training materials for future help.
Concluding Note For AdvancedMD
AdvancedMD is one of the most efficient EHR Software that offers various other features and tools to help you streamline workflow and improve healthcare. We have listed the top features of AdvancedMD that you can use to maximize your clinical practice efficiency.
#Health #healthcare
warning ….?…. Date May/08/2021…?complete your profile…..otherwise, odysseynews did not accept your article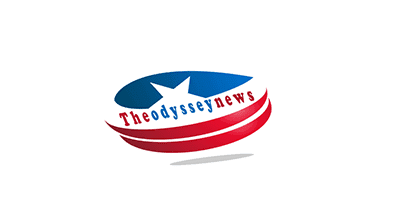 What You Can And Can't Eat With Braces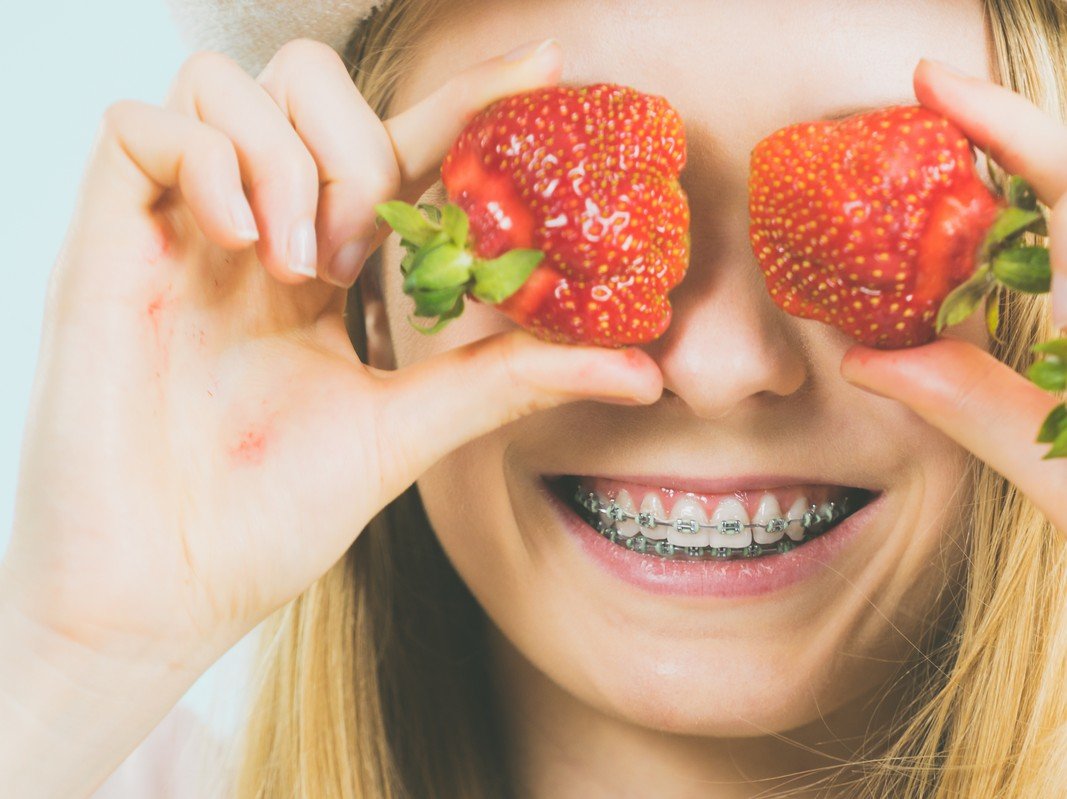 Braces can seem like a major hindrance when it comes to eating the foods you love, but if you know what's off-limits and which foods are okay to eat with braces, it's much easier to keep your teeth clean and healthy while still enjoying your favorite meals. Here's what can't you eat with braces!
Why Are Dietary Changes Needed With Braces?
Typically, with braces, you'll want to stick to a soft-food diet. Avoid crunchy and sticky foods like nuts and hard candy—they can get stuck in between your brackets and wires. Foods high in acid (like citrus) also should be avoided because they can cause damage to your teeth while you're wearing braces. Focus on what you CAN eat rather than what you CAN'T eat—the list of permitted foods is pretty long! The chart below will give you an idea of what's okay
Why Are Dietary Changes Needed With Braces?
Eating regular food with braces is possible, but you need to be careful. Though it varies from person to person, most people have an easier time eating softer foods with braces. For example, if you have an appliance on your upper teeth, try mashing up soft foods such as bread and bananas rather than crunching hard items like apples or carrots. It may also help to cut food into smaller pieces before eating. It's also important to avoid sticky foods since they can get stuck in your braces; chewing gum and chocolates are good examples of things that should be avoided while wearing braces. A healthy diet rich in fruits and vegetables is still a great choice for those with fixed appliances; just cut larger pieces into small bites before eating them!
To Protect Braces From Damage
Avoid sticky or chewy foods. Sticky foods, such as caramel, gummy candies and taffy, can damage braces by sticking to brackets and wires. Chewy foods such as raw carrots and celery have a tendency to get caught in orthodontic appliances. If you must eat these foods, carefully break them into bite-sized pieces first. Don't Pop Your Gums: Keep your mouth closed when chewing food or brushing your teeth with a toothbrush or floss. Picking at your braces could loosen an attachment or wire that's holding an appliance in place—and it's very difficult to put back together! A diet rich in calcium helps strengthen teeth, which is good news for braces wearers.
To Avoid Discomfort After Adjustments To Braces
Because your braces are new, your gums will be tender after an adjustment. To ensure that you avoid discomfort, you'll want to follow these food guidelines: First and foremost, avoid chewing gum (and using a straw) for at least 24 hours after a tooth is moved. Avoid sticky candy and foods like caramel because they may stick to or pull on your braces and cause irritation or pain. Additionally, try to avoid popcorn and hard candies; these often get stuck in braces. Finally, if you have any questions about what types of food are safe for you to eat with braces, ask your orthodontist before eating it.
To Reduce The Risk Of Stained Teeth
Stained teeth are a common side effect of having braces. To reduce your risk of stained teeth, follow a strict oral hygiene regimen and avoid foods that can stain your teeth, like coffee, tea, soda and berries. During your appointment with your orthodontist you'll be provided with instructions to care for your teeth during orthodontic treatment. No matter what type of braces you have, it's important to brush after each meal and drink lots of water throughout the day. A whitening toothpaste or a whitening rinse can also help keep staining at bay while you're wearing braces.
To Change Chewing Technique
Your orthodontist wants you to wear braces for a reason: They'll help straighten your teeth. If you're wearing them properly, your braces shouldn't have any issues—but it's still important to take care of them as much as possible. Instead of gnawing on chips and sandwiches, try eating softer foods like soup or pudding. As long as you're paying attention while chewing, there's nothing that should cause an issue with your braces. Avoid sharp foods like apple seeds (they can get stuck in brackets), popcorn kernels (the same thing goes) and nuts (which are just bad for your teeth all around).
What You Can Eat With Braces
While orthodontic appliances such as braces, retainers and mouthguards may take some getting used to (not to mention a considerable investment), there are plenty of foods you can eat with them. For example, hard or crunchy foods that don't need much chewing — like carrots and chips — aren't going to bother your new dental work too much. But soft and sticky foods can cause damage if they adhere too tightly to your teeth or appliance. As long as you follow these guidelines, you should be able to keep enjoying most of your favorite healthy snacks while wearing braces.
What You Can't Eat With Braces
Many foods aren't safe to eat while you have braces. It's not just sticky foods and hard foods that can damage your braces – many chewy, crunchy, or hard-textured items are unsafe as well. Foods that are too hard for teeth can damage brackets and wires on braces. Some examples of what can you eat with braces