The Pros and Cons of Online Food Delivery Services

This is the age of digitalization people have no extra time to spend on food. They are not even free to walk just a few steps to grab some food items. This has given rise to various local eateries and reputed restaurants to use some extra resources and go online by partnering with delivery companies like Zomato, Swiggy, etc.
Online food delivery services have become the in-thing in today's digital world and this prospect has given rise to various start-ups earning people thousands of currency.
This service has proved to be a very valuable tool by the great worldwide web allowing you to access right from your living room to the corporate office.
Even though food delivery systems were present in Ireland during 1922 but during the digital age the first recorded food delivery came with the rise of the internet in 1994. It was Pizzanet.com that launched the first online service and since then there has been no looking back on buying and ordering things in this technological age.
Today countries like India, China, the USA, UK, and Germany are leading in the online retail business with China leading with $13.7 billion income from their online retail market.
What is Online Food Delivery Services
The concept of delivery of food has changed radically with the rise of online food ordering.
Food delivery services have gained huge popularity in the market today. Many entrepreneurs are considering food delivery as an excellent business option owing to its big revenues.
Food delivery refers to a courier service through which an independent company delivers food to its customers. These services allow customers to choose from a large selection of foods and restaurants and order their food using a convenient web page or mobile app.
The menu may include grocery items, drinks, desserts, or anything that you commonly see on a food menu. The person who delivers this uses a vehicle for transportation of the ordered food.
To use a food delivery service the customer will have to place an order through the restaurant's site or a food delivery company. The payment option to pay online or in-person depends on the foodservice company. In most cases, a delivery fee is charged on top of the customer's order.
The online delivery service company uses software built on the food delivery PHP script software that will allow adding and functioning of any restaurant website smartly.
This software will allow the creation of a menu, manage categories, orders, pickup and delivery, payment options, and vouchers if any. It allows custom modifications of the food delivery software too.
The Pros and Cons of Online Food Delivery Services
Today's digital people who are generally tech-savvy play a crucial role for restaurants trying to grab a place on the online delivery market chart. Studies show that nearly 75% prefer to use the online delivery service.
Instead of going to a restaurant, people are just loving it to order online or over their phone and get their favorite food delivered just at their doorstep. On the surface, the idea of online food delivery looks like a win-win situation both for the customer and the restaurant. But this is not the ideal scenario as it looks like and does come with certain flaws.
Pro: Ease of access – There is a big advantage of choosing from a wide variety of restaurants and menus as well. Almost all the food chains offer online delivery with so many options in their menus and you can just make your order by just tapping and selecting from the comfort of your home or office.
Con: Late deliveries – Sometimes when food is ordered online it takes a lot of time for delivery as it depends on the distance from where it is ordered. So, play smart and order from the nearest possible outlet rather than going for some unknown restaurant and then wait for the delivery.
Pro: Exposure – You do not have to spend extra resources on marketing especially if you have just set up your restaurant or you are run a small business. Online food delivery services give great exposure allowing you to be seen by a huge number of potential customers. It allows your business to extend well beyond your immediate neighborhood.
Con: Empty restaurant – Your kitchen may be overwhelmed meeting online orders and may find it difficult to meet the needs of the seated guests. Also, every online order means one customer less dining at the restaurant. You may miss out on that impromptu order of just one more desert or one more drink. Your restaurant may look empty or seem vibe-less for those walking in customers.
Pro: Provide a teaser for new customers – Online ordering makes it easy for customers to discover new places rather than being confined to the restaurants in their neighborhood. The best way to combat the issue of an empty restaurant is by attracting new customers and offering only a good portion of the menu online. Develop a limited menu including meals that are popular in-house and easy to carry. The limited menu will work as a teaser of the full menu and if your customers enjoy it they will visit your restaurant to enjoy the full range.
Con: No control on the quality of delivery – Using a limited menu offers a big disincentive – lack of control over the delivery service. Ensure that you offer for delivery those items that can travel well and still taste great after the ride. Many venues are claiming that poor service during delivery is making an impact on their reputation rather than on the delivery app. In simple words, even the restaurant owners have no control over the delivery service and cannot guarantee the quality, temperature, or kind of the state of the food once it leaves their place.
Pro: Increased business during dull times – Last year food delivery apps contributed to an increase of 2% in restaurant revenue. A lot of these orders came at a time when the restaurants would not be busy thus providing work during their dull times. Weather also plays a villain sometimes for bad business. Potential customers stay indoors to avoid any of these elements of nature thus making restaurants empty. This is where the food delivery services step in by solving these problems as orders flood in from cozy customers who want to stay put inside their homes.
Con: Delivery cost may defeat benefit – The fees associated with the online platforms are a factor for consideration. Restaurants have to pay a percentage for all the orders received online. The food delivery apps demand a commission of up to 40% so using your extra resources will work out more profitable. By using your delivery services you can also save up on the food delivery PHP script software charges required to set up your app or website.
There are numerous advantages and disadvantages of any service that you make use of because good and bad are part and parcel of these services. Consider these before you venture out to order your food through an online food delivery service.
Wrapping up
The food delivery system is here to stay because of the way the world is moving digitally nowadays.
The last year has seen a boost of online orders in the restaurant industry that has opened up a completely new sales channel on the world's map.
Websites and mobile apps increase the profit of any business and their various functions have only improved the user experience. If you are a restaurant owner and are not offering food online then this is the right time to leap.
About The Author:-
Hermit Chawla is an MD at AIS Technolabs PVT LTD which is a Web design and Development Company, helping global businesses to grow by Web Development Company. I would love to share thoughts on Social Media Marketing Services and Game Design Development etc.
Facebook:- https://www.facebook.com/aistechnolabs
Twitter:- https://twitter.com/aistechnolabs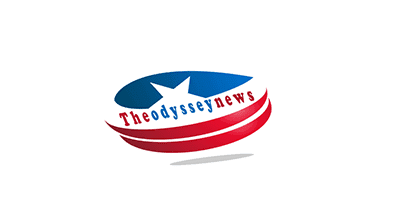 Soya Chunks – Nutrition – Benefits – Recipe
Soybeans have become one of the most divisive foods in recent years. Is it high in beneficial omega three fatty acids or high in harmful estrogen? In recent years, various issues about specific soy products have appeared, reigniting interest in soya chunks! Soya chunks are a fantastic source of protein for vegetarians, just like chicken breast is for non-vegetarians. But that's not all that soya chunks have to offer in terms of nutrition. One advantage is that they are absurdly simple to incorporate into your diet. Do you want to learn more?
Soya Chunk Made Off
Soya chunks are prepared from defatted soy flour that has had the oil removed. When dried, they are the byproducts of soybean oil extraction and have a gritty feel. When soaked in warm water or added to the gravy, the texture instantly transforms to soft and spongy. They're dubbed "vegetarian meat" since their nutritional profile is similar to that of various non-vegetarian foods. Soya pieces are also quite adaptable and can be cooked to resemble non-vegetarian curries in flavor.
Nutritions in Soya Chunk
Polyunsaturated lipids, proteins, and omega-three fatty acids abound in soy. Uncooked soya chunks contain 345 calories, 52 grams of protein, 0.5 grams of total fat, 33 grams of carbs, and 13 grams of dietary fiber per 100 grams. They're also high in calcium and iron while containing no added sugar or sodium.
Benefits of soya Chunk
Soya chunks offer a slew of advantages, including increased muscle mass and metabolism. They are beneficial to the health of the bones, hair, and skin. Soy chunks can effectively cut harmful cholesterol levels in the body and protect the heart from diseases, according to a 2015 study published in the journal Molecules. According to the survey, Soya chunks also prevent extra fat from collecting around the organs, encouraging weight loss. The pieces are high in fiber, which allows the food to flow through the system more slowly and keep you fuller for longer.
What Should Remember You Remember Having Soya Chunk
Too much soy can raise estrogen and uric acid levels in the body, leading to various health issues such as water retention, acne, weight gain, mood changes, bloating, and more. Uric acid overproduction might harm your liver and cause joint pain. As a result, just 25 to 30 grams of soya chunks should be consumed each day. The key to success is moderation.
Easy Soya Chunk Recipe
The simplest approach to incorporate soya chunks into your diet is to soak them in boiling water and add them to fried rice and salads. However, with very little work, you can prepare a diverse soya chunks dish. Simply soak 1 cup soya chunks in 2 12 cups boiling water for 2 hours, then rinse in cold water and set away. 2 tomatoes, ground into a paste In a pan, heat 1 tbsp oil, a pinch of asafoetida, and 12 tsp cumin seeds until they crackle. Then, add 1 sprig curry leaves, 2 finely chopped green chilies, and 2 finely chopped onions, and cook until the onion is tender and golden. 2 tsp ginger garlic paste, saute until raw smell has gone away. Then add the tomato paste and continue to cook until the oil starts to leave the masala. Then add 14 tsp red chilli powder, 14 tsp coriander powder, and 14 tsp cumin powder.
Where to Buy Soya Chunks
In conclusion, Soya Chunks presents almost every Indian grocery store in Canada. You can shop it physically as well as online because every grocery store provides home delivery services. You can search on google for grocery delivery near me. A number online stores will be available.
Consideration for Handbags on Sale Online Shopping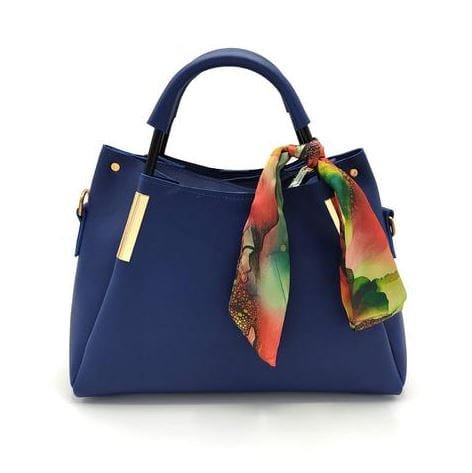 Choosing a new women's handbag isn't always straightforward. Before choosing our favorite handbag, there are several aspects to consider. Some fashion accessories are more specific to get than others.
For example, if you buy a new pair of earrings and later decide you don't like them, you may take them off and go about your day. You can't simply abandon handbags on sale online shopping if you buy them and determine halfway through the day that it doesn't 'feel' right!
Purchasing a new handbag usually feels like an investment, regardless of the cost. After all, this is a piece that may last you several seasons, if not years.
So, the next time you go shopping for a handbag, keep these things in mind:
Price:
Before you go shopping online or on the high street, make sure you have a budget in mind that is sensible and realistic. High-end textiles like leather and suede will set you back extra. In addition, the more money you are willing to spend on a handbag, the higher the quality, so if you want a handbag that will last more than a season, spend a bit more. Consider it as an investment once more. Check high Quality handbags on sale online shopping with reasonable prices.
Shape:
Again, this is a vital consideration when selecting your ideal handbag. When choosing a purse shape, keep your body type in mind.
If you have a small frame, big purses will make you look swamped.' Instead, opt for a mid-sized handbag. Avoid petite shoulder bags online if you are tall. Avoid huge slouchy purses if you're curvy, and instead, choose structured handbags that contrast with your curves. If you're slim, you can get away with carrying enormous slouchy handbags. Keep in mind that it's all about contrasting your purse with your body type.
Size:
Are you looking for a women's handbag that you can use all day or a bag you can use in the evening? Choose a mid-sized ladies handbag with plenty of room because you're more likely to be carrying more goods throughout the day. Over-sized tote bags are trendy right now, but you'll end up stuffing them with unneeded items, so be careful! Evening clutch bags are great, and many come with removable straps. You can find those shoulder bags online.
Practicalities:
Choose a robust fabric, such as leather, if you want a long-lasting handbag. Also, glance at the stitching: does it appear to be well-made and durable? Pickpockets can't just 'dip in,' therefore make sure the handbag you buy has a secure closing so they can't just 'dip in.' Try to pick a purse with multiple interior compartments; this will make it easier to find items and make you feel more organized.
Check More Informational Articles!