The New Year Destinations in Uttarakhand you must visit in 2021!
Introduction:
The new year is around the corner with a handful of surprises. While most of the new year destinations in Uttarakhand witness huge crowds on the new-year weekends, we have brought you some places that might suit your budget and offer a lesser rush. Interestingly, Uttarakhand has a lot of hidden places that you must explore to spend quality time. Additionally, while choosing the destinations, we make sure that these places suit all kinds of people. When we say that, we mean that these places are the best fit for families, friends, couples, a group of college youngsters or even a corporate group. 
Let us find out more and plan a better New Year 2021!
1) Dehradun
Dehradun has been amongst the best new year destinations in Uttarakhand since colonial times. After reading several books on the history of Dehradun, we found that the Britishers would choose Dehradun as their base while going to Mussoorie. Also, the capital city of Uttarakhand, Dehradun, is situated very close to some famous hill stations. It includes Mussoorie, Dhanaulti and Bhadraj. People generally prefer staying at Dehradun to escape the rush they might face in the aforesaid hill stations. 
If you are the one who loves spending your time by a fancy cafe or the one who loves to enjoy the raw form of nature, Dehradun is your to be place. You may travel to nearby spots that include Gucchu Paani, Mal Devta, Shahastra Dhara and the famous Buddha temple. We suggest you rent a bike when you are in Dehradun. The rental starts at 500/day for scooters and 800/day for bikes. Do not forget to visit the famous Paltan Bajar in Dehradun where you can get clothing at discounted prices! 
2) Nainital
I remember visiting Nainital during the New Year of 2017. It was one of the best NY celebrations I had been a part of ever. The entire balcony around the lake was full of people, holding their flashlights and singing out the New Year songs. The entire town was covered with a thick blanket of snow and, the lights from the nearby shops/hotels were rightly reflecting on them. It was the first time when I realised that why Nainital is a key choice of so many people for celebrating New Year. 
I suggest that if you are visiting Nainital this year, you must at least take 3-4 days in hand. On the first day, you can explore the lake itself, enjoy boating and sit by a cafe. The second day can be reserved for visiting the famous Cheena peak. The peak offers you a panoramic view of the Himalayas and the lake too. On the third day, you should visit the tiffin-top to explore the other side of the lake!
3) Chopta
I've been visiting Chopta for New year celebrations since 2018. I count Chopta among the best new year destinations in Uttarakhand due to the quality of time it offers. The hill station mostly remains covered with snow during the winters. The first snowfall starts at the end of November and lasts till March. If you are for the New Year celebrations, you'll find snowfall here. Due to the raw nature of beauty that it offers, Chopta attracts thousands of tourists around the year. 
I suggest you pre-booking your stays in Chopta as there are a limited number of such facilities in Chopta. The hill station is yet emerging and offers a limited number of hotels. You must also confirm the availability of room heaters/hot water from the hotel you plan to stay at. Most of them might lack basic facilities sometimes as the town comes under a 'Wildlife Sanctuary Area.'
4) Pithoragarh
Pithoragarh is a small hill station that sits in the Kumaon region of Uttarakhand. The town lies close to the Nepal and Indo-China border and has a great influence of both the countries in its culture. If you are a food connoisseur, you must visit Pithoragarh once in your lifetime. For the people who are looking for a destination which offers lesser rush during the New-Year weekends, we suggest you visit Pithoragarh. 
You can get a direct bus (private & government-run) from Delhi to Pithoragarh. If you are planning your trip from Dehradun, you can get a chopper to Pithoragarh from here. The heli services are operated by the company called PawanHans and take you around 1 hour to reach Pithoragarh. 
If you are travelling by your car, we suggest you take one night-halt at Champawat. Champawat is a small hill station located 75km before Pithoragarh. It is also the first capital city of the Kumaon and houses several heritage sites. The evenings at Champawat are chilly, perfect to enjoy a New-Year weekend!
Conclusion:
Honestly, there are thousands of new year destinations in Uttarakhand. Each corner of the state offers a different kind of experience. We suggest you choose the destinations wisely and the one that suits your requirements the best! Happy New Year in advance!
Hi, this is Sankalp Kumar. I am a blogger and crypto enthusiast.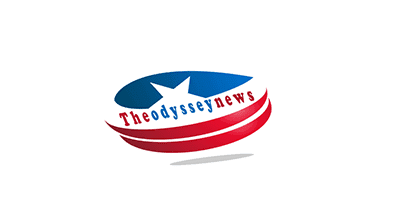 How to Become a Certified Flight Instructor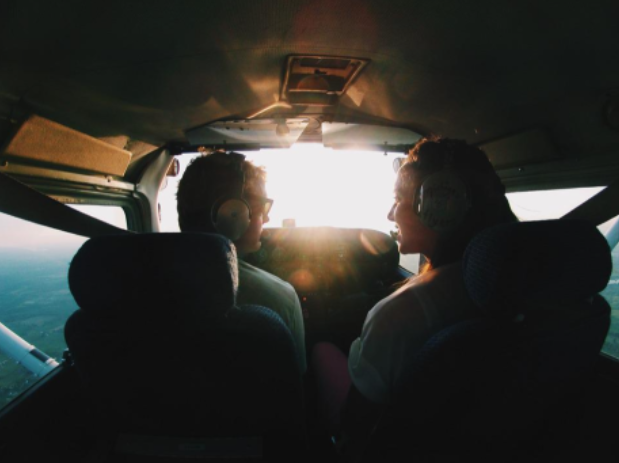 Becoming a certified flight instructor is a rewarding career that combines a passion for aviation with a challenging career. As a flight instructor, you will be responsible for training student pilots who will one day become commercial, instrument, or multiengine pilots. As a flight instructor, you will have the opportunity to build hundreds of hours of flying experience, which is valuable for your professional development as a pilot. You can even turn your passion for flying into a lucrative profession.
There are two levels of certification. Obtaining a flight instructor certificate is required for commercial pilots. To earn a certificate as a flight instructor, you must have a commercial pilot license in a light-air aircraft. The FAA has specific requirements for becoming a flight instructor. To become a flight instructor, you must pass a practical exam.
The most common reason to become a CFI is to build flight time. Since most aviation jobs require a minimum amount of flight time, most candidates choose to teach flight training to build their hours. The teaching aspect of the job allows them to build their experience steadily while reinforcing the knowledge they learned during flight training. Additionally, flight instructors become knowledgeable pilots who are endorsed by other pilots to take practical tests.
After completing the ground school, applicants will undergo a comprehensive training program, which covers ground school fundamentals and flight instructor aeronautical knowledge. During this course, candidates will spend a considerable amount of time self-studying and teaching other students. They must be capable of providing safe flight instruction to their student pilots. The CFI course is designed to make this transition as seamless as possible for all participants.
The CFII flight rating enables instructors to teach students who are working towards an instrument rating. In addition to training students to earn their instrument rating, they may hold privileges of other instructor ratings. For example, a CFII can teach students how to fly an aircraft with a multi-engine or instrument rating. These two ratings are the highest in the aviation industry and are responsible for teaching student pilots.
A certified flight instructor can also become a seasoned instrument flying instructor. Instrument flying instruction is challenging and rewarding, but it does require a lot of work. The CFI training includes a knowledge test that covers instrument flying basics and flight procedures. There is also an exam known as the FAA checkride, which requires the student to answer questions related to the principles of learning. Practicing in a simulator is a great way to prepare for the checkride.
An instrument-rated flight instructor must have a flight instructor certificate and have at least 200 hours of experience teaching pilots. A flight instructor's privileges are further restricted by the Federal Aviation Regulations. For example, flight instructors who teach in a flight school under 14 CFR parts 141 and 142 may require specialized authorization from the local controlling agency. The certification process can be arduous, but the rewards will be well worth it.
Hello Mate, I am Lenc Pop, a full-time freelancer, and guest blog service provider.